Nothing reminds you that you're single like a month of isolation. It's no wonder dating apps are seeing jumps in traffic of more than 60 percent! Make no mistake – the pursuit of love – or simply some late night tail, as it were – is still thriving.
Now hosts Andrea Gunning and Ben Fetterman are sleuthing out the hidden truths of love-seeking millennials in the new podcast "Dating Diaries: Quarantine Confessions."  Think of it as an undercover investigation into whether singles are still getting under the covers, or just hiding behind their masks. The series premieres Wednesday April 22nd.
Each episode focuses in on the various ways people are looking for love during the pandemic, often with dark confessions and hilarious commentary. Podcast guest Kate breaks quarantine protocol to see the guy she previously started dating because she didn't want to ruin the momentum. Reno refuses to stop seeing women because he fears not having sex more than the risk of the virus. Lauren's dating prospects have been reduced to video chatting while she craves a face to face connection. Another guest jokes she's so isolated and alone that she's making out 'with her dog' to stay in practice. (She's joking.)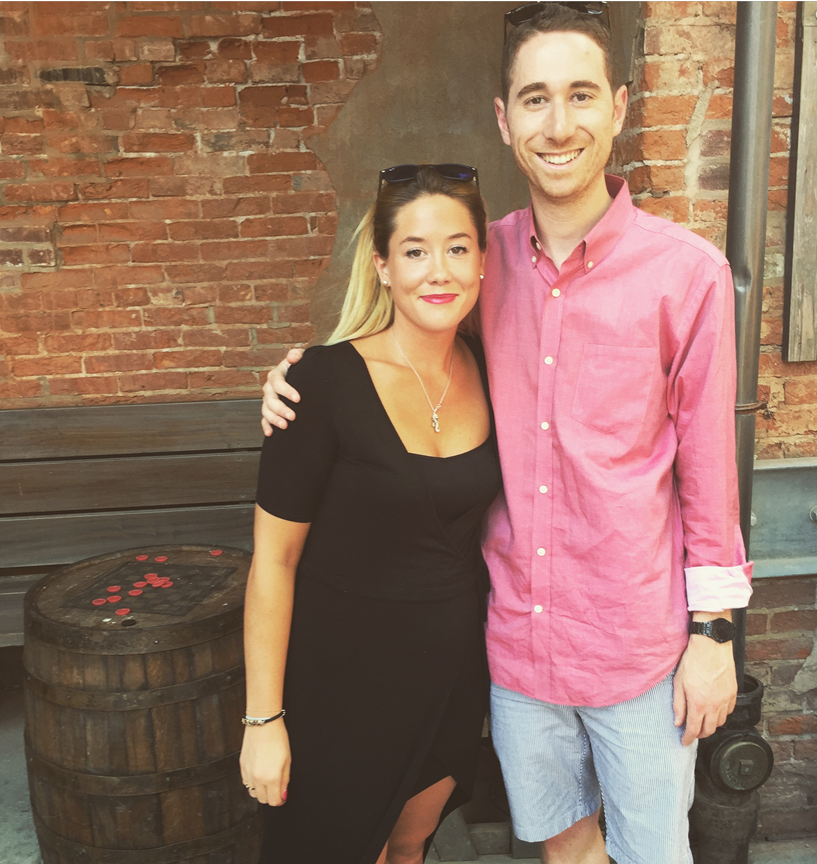 Host Andrea Gunning says, "For singles, we're all worried about getting sick and protecting our extended families. But on the other hand, we're starving for some companionship being alone 24/7. We're still getting excited about the next text and fearing the next rejection. All while realizing the world is completely upended."
Hosts Gunning and Fetterman each bring hilarious perspective to the show –  Fetterman is married and Gunning is single. Their on-air
chemistry gels the show and brings a lightness to sometimes touchy topic, when laughter, at least when it comes to stress, may very well be the best medicine. The truth is, we're all just hoping that the only heavy breathing we have on our horizon is of the making out variety.
Dating is enough of an emotional roller coaster! "Whitney Houston's self-titled 1987 album "Whitney" pretty much sums up the experience," say the hosts. "It hits all the feels with tracks like I Wanna Dance with Somebody, Just the Lonely Talking Again, Love Is A Contact Sport, Didn't We Almost Have It All, So Emotional…you get this gist."
Wow, ain't that the truth! So we asked Andrea and Ben to come up with their four top tips for dating in a pandemic:
DRESS TO IMPRESS (AT LEAST FROM THE WAIST UP.)
If you're having a zoom date put a little effort in. Like, at least iron your top. Whatever is on the bottom is your personal choice.
BEWARE OF GHOSTS!
Caspers abound! People are still ghosting in quarantine and there is no excuse for it. People are even more sensitive than usual. Don't do it!
TIP LIKE YOU MEAN IT!
If you're taking out together (or alone), tip your delivery person at least 20%+. He or she is laying it on the line for your sense of normalcy. Plus, people often judge your based on how well you tip! Don't be cheap!
UNMASK YOUR TRUE INTENTIONS! 
Don't let isolation get the best of you. Try to be self aware and express it to your date if necessary. Do you like someone or are you just bored? Be clear on your intentions.
Check out and subscribe to the podcast on Apple Podcasts!
And, FOLLOW THE SERIES on Instagram!
If YOU want to share your Quarantine Confessions on the show, email [email protected]!