A restoration so botched not even Drs. Terry Dubrow and  Paul Nastiff could save it.
Art is interpretive…which is why it is so impressive that everyone has unanimously interpreted the restoration of "The Immaculate Conception" as being just awful.
An art collector in Valencia, Spain paid €1,200 to a furniture restorer to have his copy of Bartolomé Esteban Murillo's famous painting cleaned. Something went wrong with the cleaning and the painting left the Virgin Mary's face unrecognizable. As if poor Mary hadn't already suffered enough, the two attempts to restore the painting left the masterpiece looking like something found at a second grade art fair.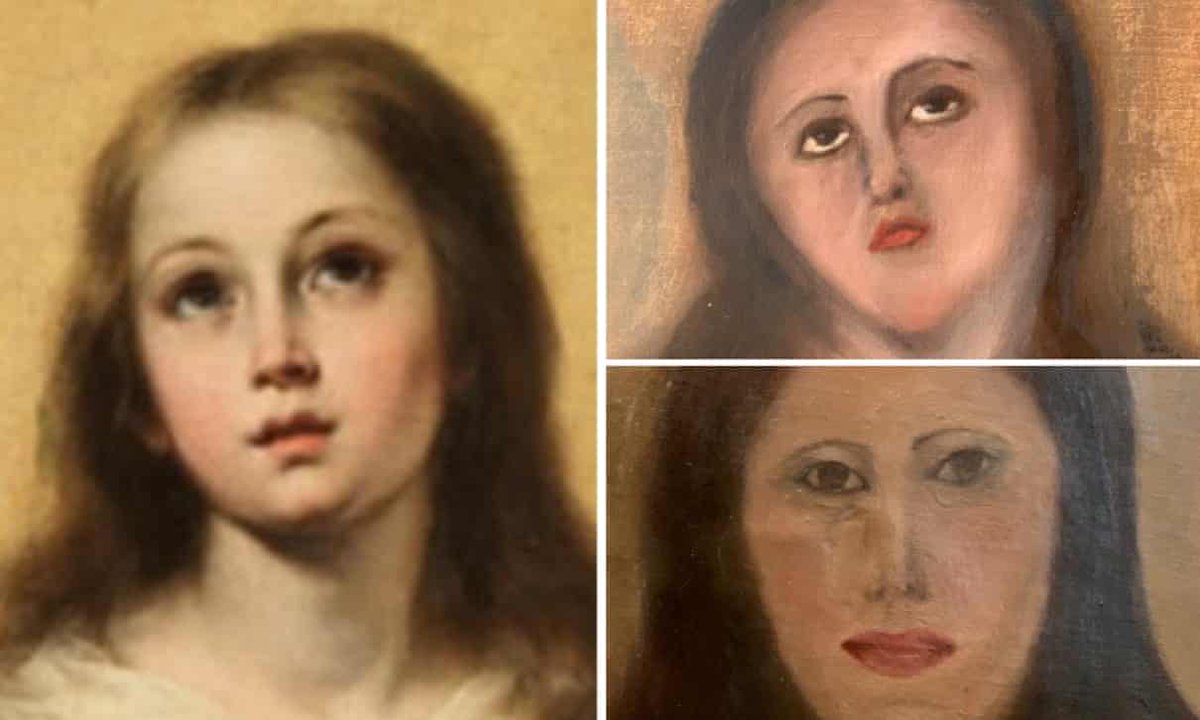 Images of the botched restorations traveled faster than a rampaging bull in Pamplona which led the Royal Academy of Arts to post this tweet:
For today's #RAdailydoodle, who can do a better job at restoring this copy of baroque artist Bartolomé Esteban Murillo's 'The Immaculate Conception of Los Venerables'?

(you can also start from scratch) pic.twitter.com/TXphAJr4JG

— Royal Academy (@royalacademy) June 23, 2020
And obviously the responses have been hilarious.
A shocking take.
https://twitter.com/TheBeardyBoyo/status/1275445446073135105
Good art is hard to lego of.
Here's my Lego version #RADailyDoodle pic.twitter.com/msTxAQrNTR

— Thomas Cogley (@JohnnyPixels) June 23, 2020
Eye-popping.
https://twitter.com/Smallbrainfield/status/1275442681536057345
Self restoration is key.
https://twitter.com/jaceb77/status/1275464732032598018
And this troll.
— Brendan Donlon (@brendandonlon) June 23, 2020
And this painfully accurate observation.
Quarantine Day 1/Quarantine Day 50/Quarantine today pic.twitter.com/UWiT4fODw7

— Stephen Colbert (@StephenAtHome) June 24, 2020
The incident has sparked a further discussion about the importance of restoration with some believing laws should be put into place to protect these valuable works of art. I totally agree but until then let's just enjoy the inevitable, valuable memes that will come from this.
Like what you read? Follow me on Instagram