The dress has gone viral.
Lots of seniors missed out on prom night this year due to the school closures that occurred when the coronavirus began sweeping the globe. What's to miss though really, a night filled with mediocre chicken marsala and overwhelming panic about where to put your hands while dancing with someone that makes you stutter every time you speak? Ugh, I miss high school. In any event, one high school senior didn't let the unfortunate circumstances of 2020 stop her from creating a truly amazing prom dress and she has now gone viral for her epic design.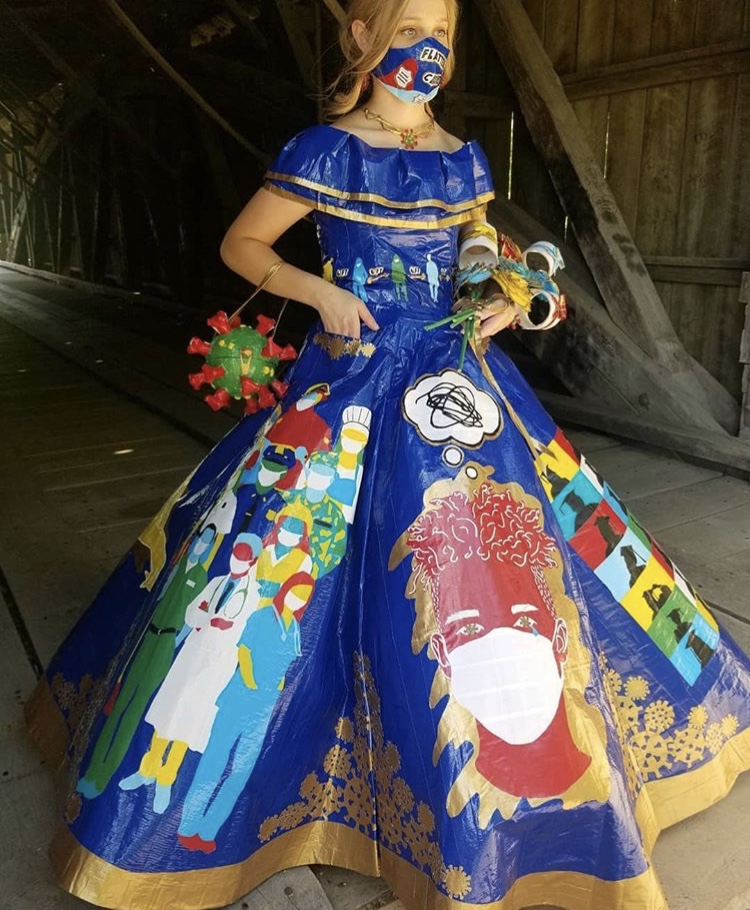 Peyton Manker created a coronavirus-inspired prom dress after her dad told her about an interesting scholarship contest. The contest guidelines were simple; make an entire prom dress out of only duct tape. The Illinois senior spent over 400-hours detailing her masterpiece and created shoes, a mask, a purse and accessories to match. The dress is filled with intricate portraits displaying frontline workers, people in masks and even a tribute to the graduating class. Her purse is designed to look like a coronavirus cell, which you know we will see on every shelf at H&M in six months. No word on whether Manker won the scholarship but her dress has definitely caught the attention of the internet.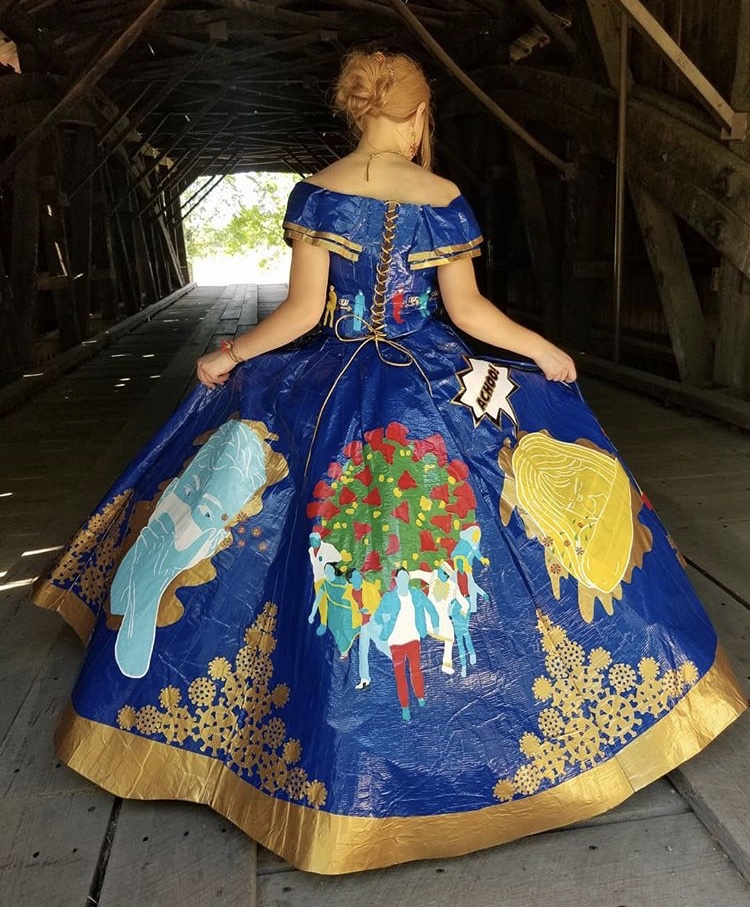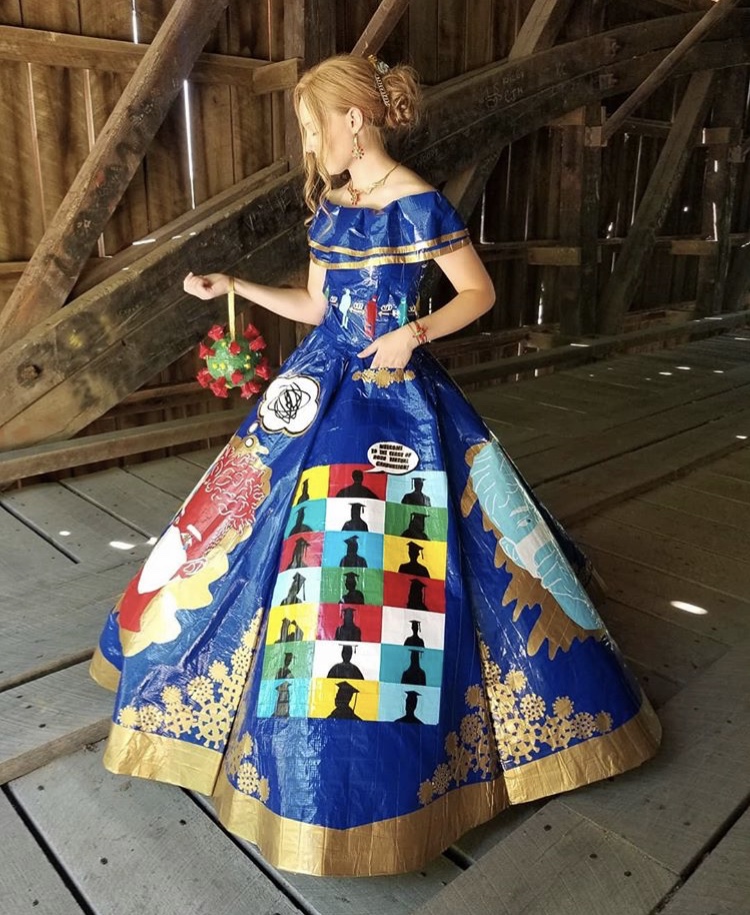 Of here new viral fame she told WSLS  ""I didn't even know people would see it. I just thought it would be people around my town would probably know about it. People from everywhere around the world have been telling me how much they like my dress."
Like what you read? Follow me on Instagram