Djungelskog? Gesundheit.
Over the last few days I noticed the word "Djungelskog" trending on social media. After resolving that the word was not simply the result of someone mashing a bunch of random letters on a keyboard, I decided to see what d-heck a "Djungelskog" was. I should have known that with a name that consonant heavy it had to come from IKEA. So without further ado, allow me to introduce you to the item on everyone's shopping list, the "Djungelskog!"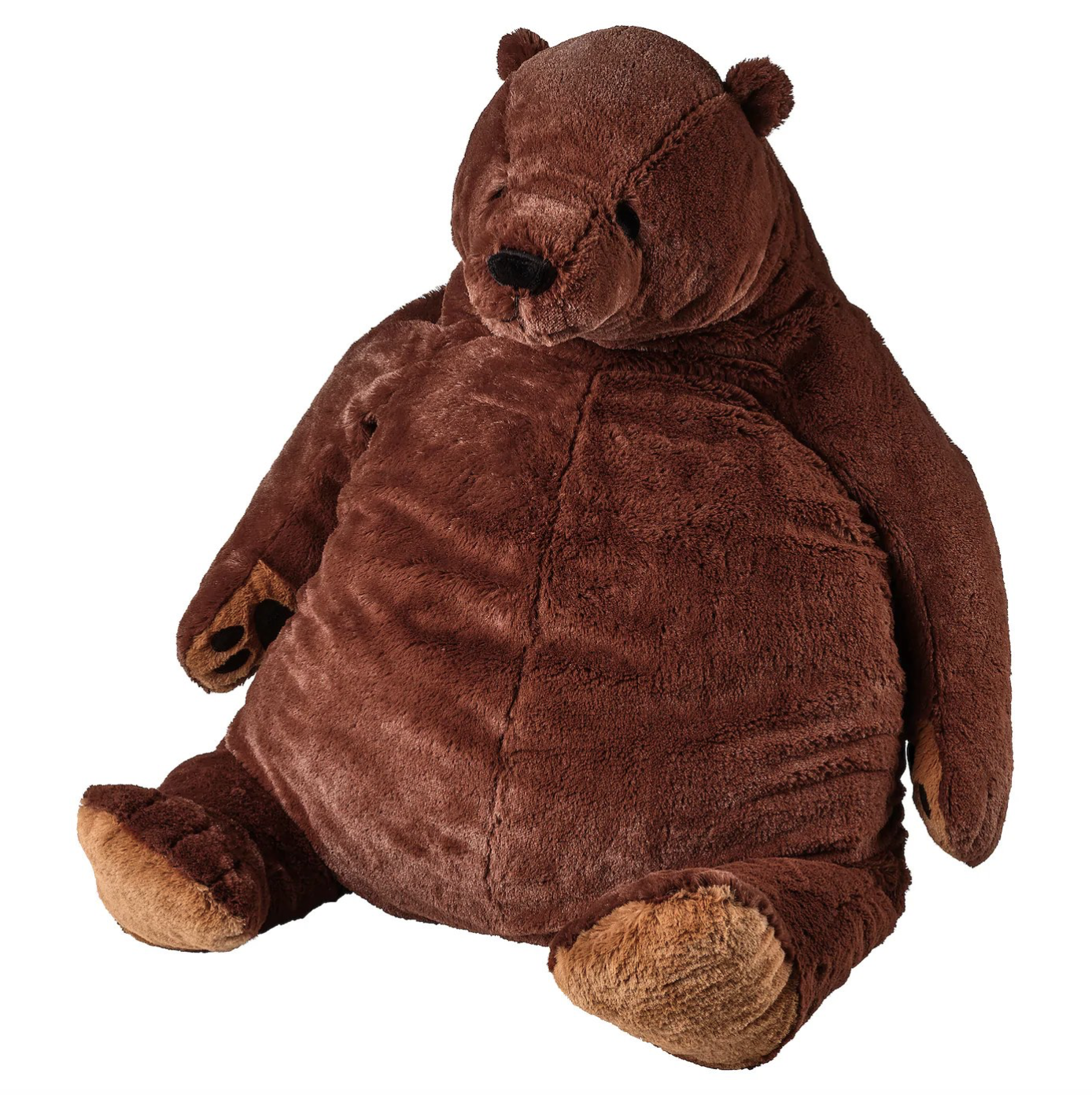 Step aside Swedish meatballs, there is a new star in stad (town). Social media has gone crazy with adoration for the giant stuffed bear…probably because it's the one thing the giant retailer sells that doesn't require some assembly. People from around the world have been sharing hilarious posts about the "Djungelskog," which according to Google Translate literally means "forest jungle." I guess they were worried that the actual Swedish word for bear, "björn," would be too hard to pronounce…
I have a deep spiritual connection to Djungelskog pic.twitter.com/ve2wtCKkUT

— jehn (@longjehn) July 13, 2020
https://twitter.com/ali_isherwood/status/1281589352586514433
https://twitter.com/mayhew_holly/status/1282386529537740805
how am i supposed to feel pretty when djungelskog exists pic.twitter.com/bTJcefLUov

— Rosemary (@str4wb3rry_cake) July 13, 2020
i don't want a boyfriend. i want djungelskog pic.twitter.com/hFFygNQmdt

— hen (@phoebebitchers) July 12, 2020
https://twitter.com/kittenfluffies/status/1282443626359001095
why is the djungelskog bear not available in the us? what is ikea afraid of? perhaps his towering 3'3" stature and immense strength within his plush being are too powerful for us weak americans. give us djungelskog bear. pic.twitter.com/M5Nc5JJ0eo

— Ashley (@curlybracev08) July 12, 2020
The bad news is the brown bear version of the "Djungelskog" is not available here in the U.S. But that doesn't mean we are to be left out of the movement. If you type in "djungelskog" in the search bar on IKEA's U.S. website, which I can spell perfectly now that I have used it about 100 times while writing this, you will be brought to a page for an 18.5 inch stuffed Panda. Not quite as impressive as the 3 foot bears overseas but a solid second choice none the less. To purchase the panda version, click here.
This is just the news I needed to investigate today to make this week more bear-able…don't hate me.
Like what you read? Follow me on Instagram