Elizabeth Taylor's Funeral to Be Protested By Church
The messed up souls at Westboro Baptist Church, who are known for picketing any gay or soldier funerals with signs like "Thank God for Dead Soldiers" and "God Hates F##s" have officially chosen Elizabeth Taylor's funeral to be the site of their next publicity stunt.
In post after post on Twitter, Margie Phelps, daughter of WBC Pastor Fred Phelps, completely condemned anybody else on twitter who said something nice about Taylor and her humanitarian and AIDS/HIV work before she died.  Some choice tweets:
"Her whoredoms enabled filthy f**s! She now answers for her gr8 sin in hell!" she tweeted to Perez Hilton.
"No peace for whore who taught proud sin! Too late for her to repent!" to ABC's Jake Tapper.
And finally, "@Contactmusic publishes RIP Elizabeth Taylor now answering for gr8 sin & #WBC picketing her funeral."
Luckily, according to PopEater, Taylor's friends are ready for the protests, and say bring it on:
"Elizabeth spent her whole life fighting for what's right, and it looks like it will be no different now that she's gone…The only thing that would sadden Elizabeth about this protest was she still wasn't around to fight the ignorance and hate that still exists, but she need not worry. We have all her friends and family to continue her work for her."
This group amazes me.  Take away any personal beliefs you may have about a higher being or lack thereof, but for a group of people to call themselves a church, and have so much hatred against so many other people is absolutely disgusting.  How does that make ANY logical sense whatsoever for any religion that believes in a God?  And to be blunt, what have they done at all for the sake of humanity besides add more controversy and throw in horrible, angry pickets at the expense of others?
Oh, and on a side note, anybody find it strange and ridiculously ironic that for a group that is so loving of God, and apparently the only perfect group, they use "Crazy Train" during their protests…a song from Ozzy Osbourne, aka the "Prince of Darkness"?  Just throwing that out there…
I don't get it.  I never will.  But in the end, I guess all you could be hopeful for is that this little group is contained, and will probably only survive if they keep inbreeding to keep the Phelps name going.
AWKWARD: Ross Didn't Like His Pet Monkey On 'Friends'?!?
Remember back in the 90's on Friends when Ross got a pet monkey while living in New York City and no one batted an eye? Those were truly simpler times. Here in the jaded 2019, we just discovered that David Schwimmer didn't like working with that monkey and now I don't know what to believe anymore.
Last night, Matt LeBlanc stopped by Jimmy Kimmel Live! to promote his latest sitcom, Man With A Plan, but it was his chat about a particular Friends star that has the internet buzzing. When Jimmy Kimmel coyly asked if Matt keeps in touch with Marcel the monkey (who is actually named Katie in real life), Matt shared a nugget of information that I wasn't prepared to ingest. David Schwimmer did not like working with the monkey!
"I liked the monkey! I like animals, and the monkey was really cool. Schwimmer… Not so much. He's the one that had to work with it the most, so he was like, 'Again with the monkey?' But I got along great with it."
Ouch. Right in the nostalgia. Apparently Katie the monkey wasn't always the most cooperative co-star as Matt recounted the time she forced taping to come to a complete halt when she climbed above the lighting grid to hang out on the ceiling. It took about thirty minutes and a few mealworms to finally get the monkey back down to the set! Talk about a diva.
Check out the fun interview below! Click ahead to 3:05 mark to hear all about the monkey business.
Like what you read? Follow @ChrisSiretz on Twitter and Instagram
VIDEO: The 38 Seconds Of Video Lori Loughlin's Daughter Olivia Jade Is Regretting Right Now.
In a video from last year, Loughlin's daughter says she will balance trips to Fiji and NYC into her school calendar, "doesn't know how much of school (she is) going to attend" but she wants the experience of game days, partying, and "doesn't really care about school, as you know."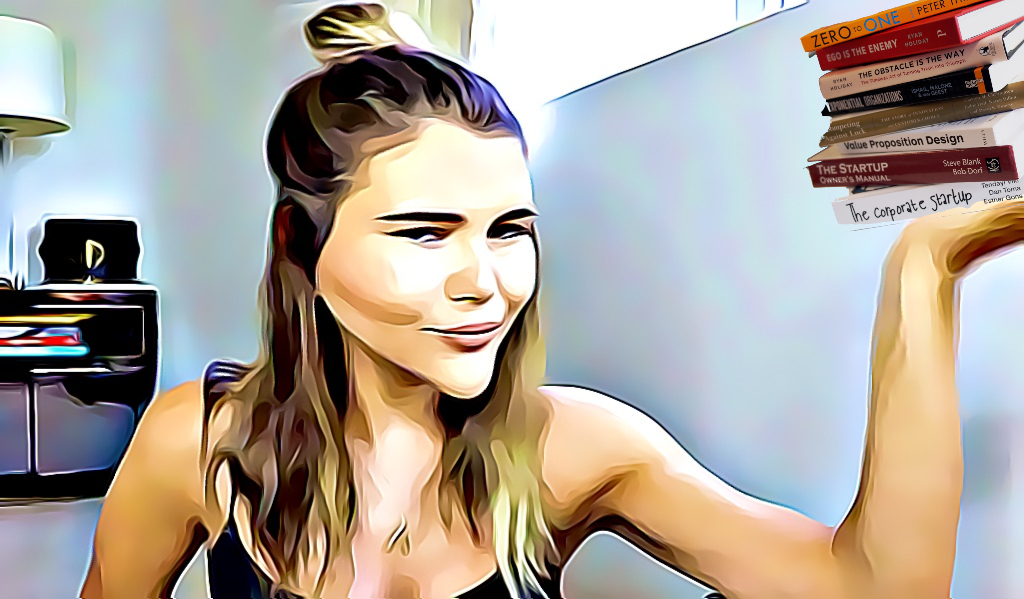 As mom Lori Loughlin faces allegations she paid 500,000 to help get her daughter Olivia Jade into college as a member of the crew team – even sending photographs of her daughter on a rowing machine to create the impression she was an athlete – a video made by her daughter in August is making the rounds again for the embarrassing references she makes to not even caring about getting an education in the first place.
Follow @brianbalthazar on twitter.
In the video, an entitled Olivia Jade, a YouTuber followed by 2 million people on the video platform, says she will balance trips to Fiji and NYC into her school calendar, "doesn't know how much of school (she is) going to attend" but she wants the experience of game days, partying, and "doesn't really care about school, as you know."
Why she hasn't taken this video down yet completely escapes me.
Naturally, social media has unleashed upon her, although it is unclear whether Olivia Jade even know her entrance into college was a result of bribes, (if the allegations are proven correct.)
In either case, the social media celebrity had to apologize days after this video first came out, and is more than likely wishing she had taken it down entirely now…
WATCH: This Champagne Tower Video Does Not End Well
This guy will have a story to tell for the rest of his life.