The Paul Reiser Show Ratings Get WORSE. Show Gets Cancelled.
After a disappointing premiere last week, The Paul Reiser Show's second episode has dipped even further in the ratings. NBC had already cancelled the show.
Dropping from a 1.1 rating in the coveted 18-49 year old demo in it's premiere to a 0.9 rating for the second episode is never a good thing. (For those who don't follow the ratings system, the translation is this: not a lot of people were watching this show.) Essentially, "The Paul Reiser Show" was on life support, just waiting for the network to pull the plug. It will be replaced by reruns of "The Office."
And yet – while hindsight is always 20/20, it appears as though NBC knew this was a 'miss' all along, having shown little indication that they had faith in the show to begin with. It was initially announced as a possible fall series last spring, then got shelved as a possible mid-season replacement, then that didn't happen. Cut to it's sudden appearance on the schedule for only four episodes.
TVWood's Sean Daly found that after the program's dismal premiere numbers, Reiser quickly went into defensive mode:
"Listen this was he shortest ramp up in the history of television … They literally 20 days ago said "Ok, we're puttin' you up.' And I said 'Ok, great.' To me this is a show that is about the long range…
"This is a show that somebody said "It looks like it has been running for a while." So this is a show that is hopefully going to be on for a while. The audience will get a chance to hear about it. When you have 20 days, it is hard to get the word out."
Reiser's hopes are apparently going to be met.
There may be some validity to the lack of advance time and promotion for the show, but it also may be that the format has simply been done. Reiser plays a version of himself getting into the typical 'crazy situations' that successful Hollywood comics tend to get into. Immediately critics smelled the faint aroma of a better comedy show on HBO… The New York Times saying it "immediately wreaks of a very similar, already mastered concept… a pale imitation of Larry David's "Curb Your Enthusiasm,"
It didn't help then that Larry David himself appeared on the premiere to joke about the idea of making a show like his, making the viewer comparison that much more inevitable.
Critic Maureen Ryan said "the domestic comedy feels like it was resurrected from a mid-'90s sitcom. It's predictable, bland and feels like something you've seen before. But mixed in to the pilot are some diner scenes with Larry David that feel like outtakes from an average 'Curb' episode. The two men bicker and fight and those 'Curb'-flavored scenes are just jarring in this context, because they don't really fit with anything else."
And now, a likely frustrated Reiser is left to wish none of it had gone down in the first place… And the Peacock is reminded that they should have gone with their gut feeling. In the story that is this series, no one wins… Not Reiser, The NBC, and not the viewer.
What (May Have) Happened Before Kylie Jenner and Irina Shayk Wore The Same Lion Head Dress at a Fashion Show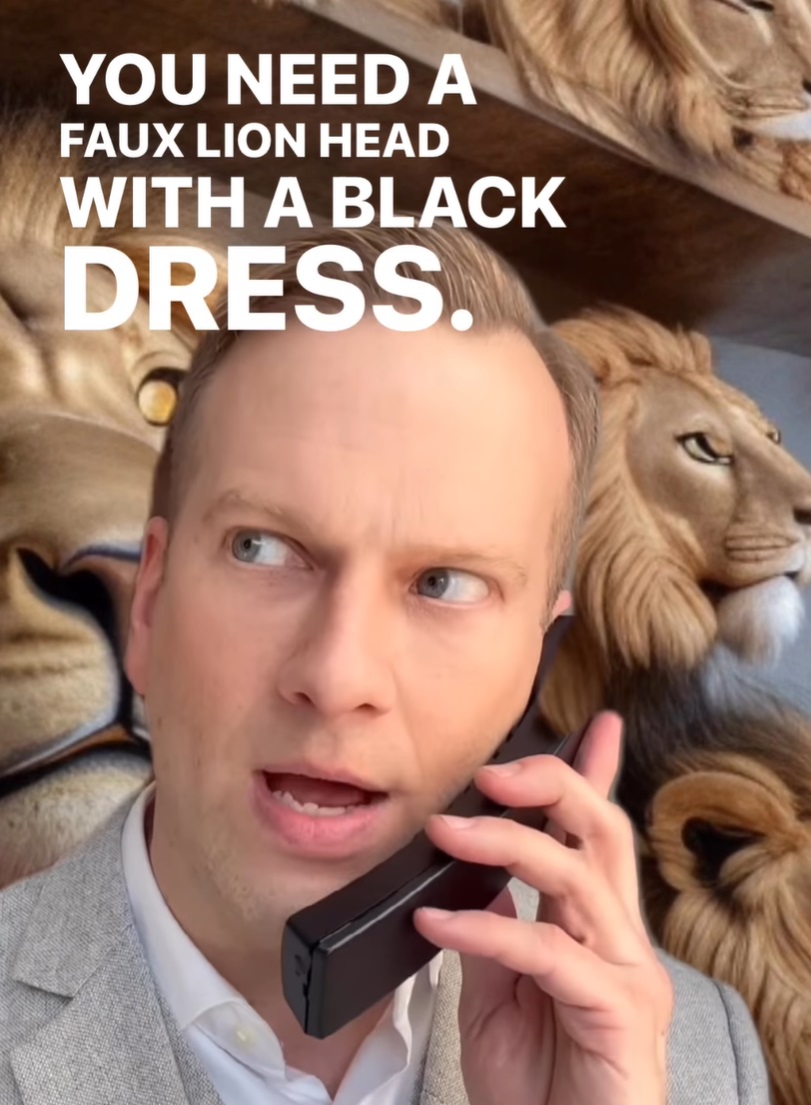 Remember when Kylie Jenner went to the Schiaparelli couture show, only to find that Irina Shayk was wearing the same faux lion head? Here's a satirical look at what might have happened before the show!
Remix done as parody, but content owners please dm with any concerns or requests for removal.
This Judi Dench Interview Clip Has Me in Stitches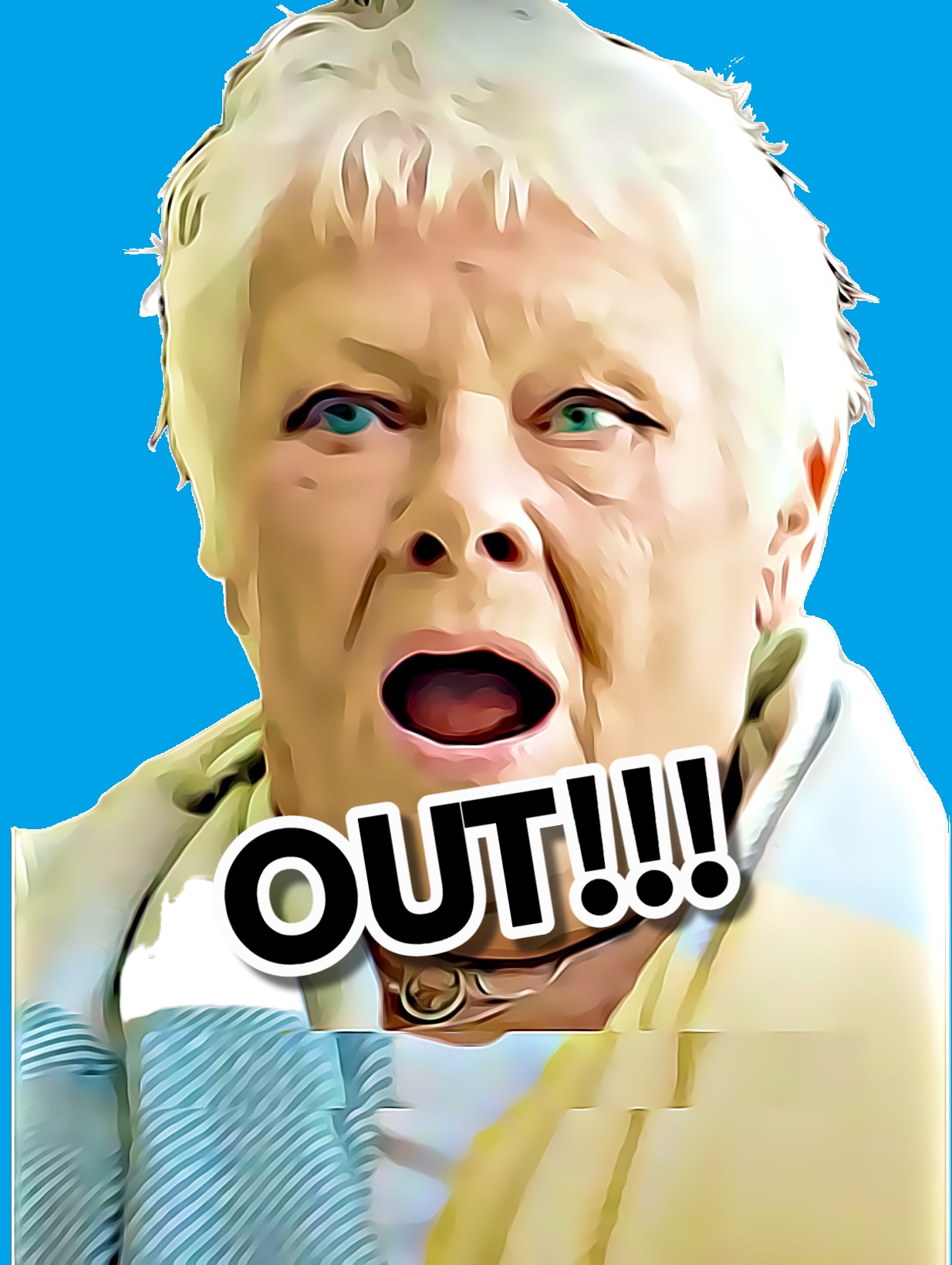 Worldwide treasure Judi Dench is the epitome of humor and charm in a clip that first went viral in November but has gained more traction on tiktok in recent days.
In a BBC interview she tells journalist Louis Theroux that she had 17 cats during the war. His follow up question causes a hilarious response and back and forth that will have you watching the clip on repeat for the laughs.
AWKWARD: Ross Didn't Like His Pet Monkey On 'Friends'?!?
Remember back in the 90's on Friends when Ross got a pet monkey while living in New York City and no one batted an eye? Those were truly simpler times. Here in the jaded 2019, we just discovered that David Schwimmer didn't like working with that monkey and now I don't know what to believe anymore.
Last night, Matt LeBlanc stopped by Jimmy Kimmel Live! to promote his latest sitcom, Man With A Plan, but it was his chat about a particular Friends star that has the internet buzzing. When Jimmy Kimmel coyly asked if Matt keeps in touch with Marcel the monkey (who is actually named Katie in real life), Matt shared a nugget of information that I wasn't prepared to ingest. David Schwimmer did not like working with the monkey!
"I liked the monkey! I like animals, and the monkey was really cool. Schwimmer… Not so much. He's the one that had to work with it the most, so he was like, 'Again with the monkey?' But I got along great with it."
Ouch. Right in the nostalgia. Apparently Katie the monkey wasn't always the most cooperative co-star as Matt recounted the time she forced taping to come to a complete halt when she climbed above the lighting grid to hang out on the ceiling. It took about thirty minutes and a few mealworms to finally get the monkey back down to the set! Talk about a diva.
Check out the fun interview below! Click ahead to 3:05 mark to hear all about the monkey business.
Like what you read? Follow @ChrisSiretz on Twitter and Instagram