Maria Shriver Releases Statement: "A Painful And Heartbreaking Time." Meanwhile, Their Children Tweet.
You thought YOU were surprised. Imagine Maria Shriver upon discovering that husband Arnold Schwarzenegger had a kid – ten years ago – with a flight attendant on their private jet. Their recent separation, it seems, stemeed from the incident, which was kept secret, despite the National Enquirer scooping and reporting this story just days before he won the election to become governor of California.
Well, now it's out there, and Schwarzenegger has had to own up to it, and Shriver is caught in the crossfire. She released a statement today, acknowledging the incident, the pain, and her hopes from the media:
"This is a painful and heartbreaking time," Shriver said in a statement to the media. "As a mother, my concern is for the children. I ask for compassion, respect and privacy as my children and I try to rebuild our lives and heal. I will have no further comment."
Arnold and Maria were married for 25 years. Two of their four children turned to Twitter to show their support for their family and offer thanks to their supporters.
"I love my family till death do us apart," Patrick Arnold Schwarzenegger, 17, tweeted, also quoting lyrics to a song by hip-hop group Fort Minor: "some days you want to quit and just be normal for a bit."
Katherine Eunice Schwarzenegger, 21, tweeted: "This is definitely not easy but I appreciate your love and support as i begin to heal and move forward in life. I will always love my family!"
UPDATE: But there's just ONE little detail that has since surface. Son Patrick, who had been going by Patrick Schwarzenegger, has apparently changed his profile name to Shriver… (pictured):
Three Words That Went So Viral That Kylie Wants To Trademark Them – And Why She's Right To Do It.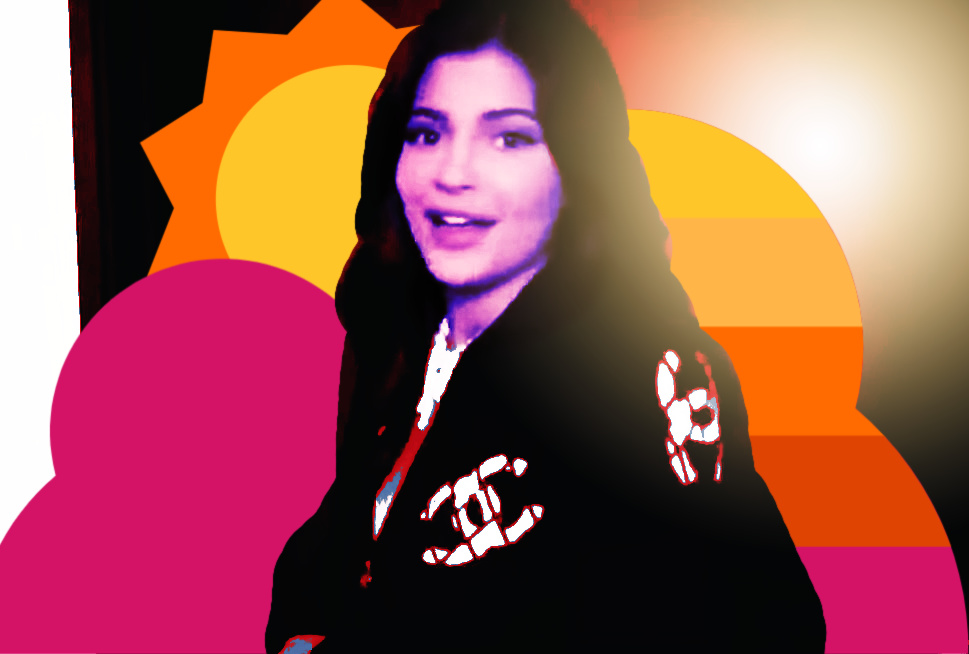 It all started when Kylie Jenner gave us a tour of her Kylie Cosmetics office on YouTube. Then, she went to wake her sleeping daughter, singing "rise and shine."
Maybe it was the way she sang it, but it went viral, memes followed, and it became the most hashtagged phrase EVER on Tik Tok. Almost immediately.
Within a week, she filed an application to trademark the phrase, hoping to turn the now viral moment into a merchandising opportunity. Folks called it excessive and silly, claiming such a common expression shouldn't be up for the taking.
Those people are wrong. What it is, is smart.
Take a look – the seemingly innocuous moment happens 15 minutes in to the tour.
Why is it smart? Because if she doesn't trademark it, someone else will. People are ALL about capitalizing on viral moments, and if she didn't, someone else would have tried to use Kylie's influence to benefit themselves, just like people are using the #RiseAndShine hashtag right now for views and likes. And that's not taking advantage of it?
In fact, she's not the first person to even apply for a trademark for the phrase. Roughly 100 applications, some active, some dead, have been filed with variations of the phrase over the years. A mattress company liked the sound of it, so did a coffee company, a beer, snack mix, and Hardee's wanted to use it to promote breakfast entrees. All of them make sense. McDonald's trademarked the common phrase "I'm Lovin' It." Emeril trademarked "Bam!" and Paris Hilton trademarked "That's hot." Having the trademark doesn't prohibit everyone else from saying it in conversation, but it does limit the ability for others to monetize it for themselves. It keeps a phrase that is uniquely attributed to another person or business from being used in a misleading way for monetary gain by others. Sports announcer Michael Buffer wisely trademarked "Let's get ready to rumble" so that others couldn't go and make t-shirts, mugs, and other merchandise with a catchphrase that he made famous. Anyone can file for a trademark on a phrase. In the end, the trademark office will decide if the application has merit. Before you do, it is suggested you seek the advice of a legal expert.
By now we know that Kylie Jenner is a successful business woman, given the enormous popularity of Kylie Cosmetics. It stands to reason that she is going to expand her scope of business. No matter WHAT she decided to name a spinoff of her brand, she would trademark it. By jumping on a phrase that is now already organically linked to her, thanks to the fans themselves, she merely did the SMART thing. Coming up with a brand name is one of the hardest things an entrepreneur does. Half of the ideas are taken, the others you don't love, and sometimes the ones you do love other people don't like.
So before we start hating on Kylie's fast acting ingenuity, we should be inspired and do some of it ourselves!
For more pop culture and entertainment analysis, follow @BrianBalthazar on twitter!
VIDEO: Why Paris Hilton Is A Chameleon.
Paris Hilton sat down with me and Makho Ndlovu at the People Now studios to talk about her new fragrance "Electrify," the first song she plays when she's DJ'ing, and what character's she likes the play… in real life!
What an amazing time it is visiting and guest co-hosting People Now. The people on camera and behind the scenes couldn't be more kind and welcoming! And Paris herself was absolutely charming and sweet.
Watch How This Hasselhoff Deepfake Takes Years Off The Actor!
Visual effects artist Chris Ume takes countless images of David Hasselhoff from his past Baywatch days, then creates a younger avator, blending the new, artificial Hof onto the real life Hoff.
The process of this crazy magic? It's called a Deepfake = combining and superimposing existing images and videos onto a source image or video. The process is incredible, and yet still relatively in its infancy. If things keep progressing this genre as we can only expect they will, it's not a stretch to imagine that we could someday see an actor actress play a younger version of themselves so convincingly we won't see how they did it.
To follow more of his work, subscribe to Chris' youtube channel.