Pat Sajak And Vanna White Hosted "Wheel of Fortune" Trashed Back in the '80s!
Pat Sajak and Vanna White. When you hear these names and "Wheel of Fortune", you usually think of your grandparents on any given weeknight, no? Well now, you'll be thinking about going to work drunk.
Pat Sajak and Vanna White.  When you hear these names and "Wheel of Fortune", you usually think of your grandparents on any given weeknight, no?  Well now, you'll be thinking about going to work drunk.
Sajak appeared on the ESPN2 talk show "Dan LeBatard Is Highly Questionable" on Tuesday, and admitted during the interview that he used to host "Wheel of Fortune" while drunk!
"Yes…When I first started and was much younger and could tolerate those things. We had a different show then."
Sajak said that because the show was reliant on "cheesy prizes," it would require long set-up times between shows, allowing he and Vanna White, to take 2½-hour dinner breaks, complete with margaritas.
"At NBC in Burbank we had a place called Los Arcos across the street — which is Spanish, as you know, for 'The Arcos' — and they served great margaritas…Vanna and I would go across and have two or three or six and then come and do the last shows and have trouble recognizing the alphabet."
So does Sajak think anyone realized it?  At this point, it doesn't matter:
"I had a great time…I have no idea if the shows were any good, but no one said anything, so I guess I did OK."
What he does know, however, is that he wouldn't be able to handle that kind of lifestyle today:
"Now, if I were to inhale the cork in a bottle of wine, I'd probably keel over…I'm getting a little older."
Check out the full interview below, as both of us search through YouTube and our old VHS recordings for any old 80s episodes that could possibly even hint at a drunk "Wheel of Fortune"
Watching Mayim Bialik Learn TikTok Dances Is Pure Joy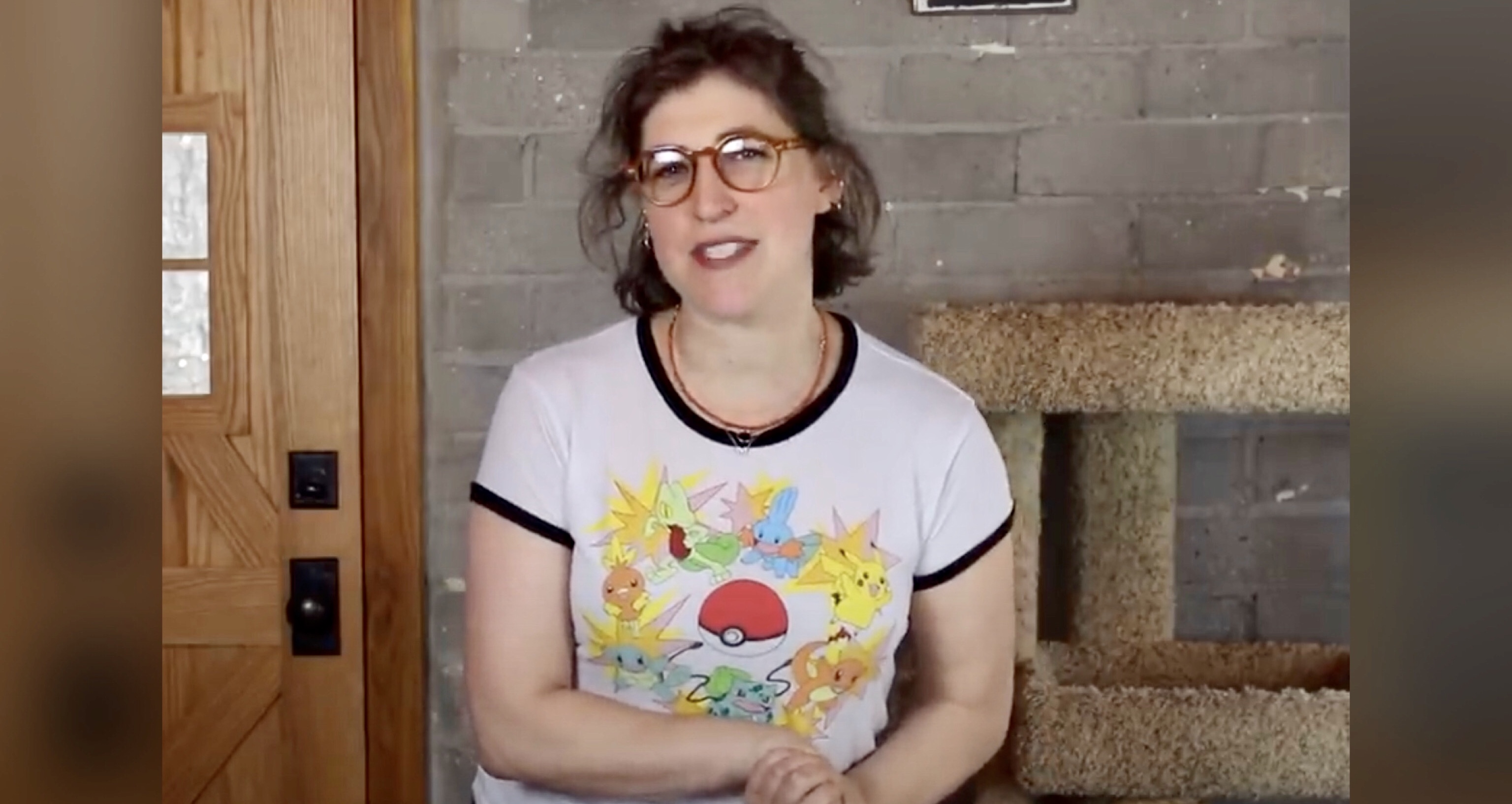 It is so fun watching this mom's viral dance moves blossom.
Nowadays you can't go on social media without being introduced to some new viral dance craze and I am only salty about it because I was given the curse of two left feet. Once in awhile, however, I come across a video so entertaining that me and my sense of incoordination can't help but to put our jealousy aside and let the amusement take over. And that has happened with Mayim Bialik's latest post on her YouTube channel.
While we know the actress from her charmingly quirky roles in the hit tv shows Blossom and The Big Bang Theory, Bialik spends her days like most moms just trying to keep up with the latest trends that have her children so captivated. In her video entitled "My Son Teaches Me TikTok Dances" the mom of 2 makes it her mission to learn some of the viral dances sweeping the popular app from her teenage son. Bialik starts the video by calling the app "Tik-Toke" so you know we are in for a treat. The Ph.D (yes she has a Ph.D in neuroscience) then describes Tik Tok as being "impossible" to explain only for her son to quickly inform her that this is a very simple explanation of how the app works. It's going well. Oh and Bialik is wearing a Pokémon t-shirt throughout the entire video…which should automatically make her TikTok famous imo.
Rather than just join the app and potentially humiliate herself and become a meme, Bialik decided to post her dance attempts to her own channel. Who would dare meme this queen!? The tv star then goes onto learn and demonstrate some of the most viral videos we've seen recently such as "The Renegade" and "Say So." The video will keep a smile on your face for the entire 10+ minutes and is definitely worth sharing. We need all the good vibes we can get nowadays and trust me they don't get much better than this!
Check out the charmingly quirky video below!
Like what you read? Follow me on Instagram
You Can Now Purchase An Official Big Cat Rescue Mask From Carole Baskin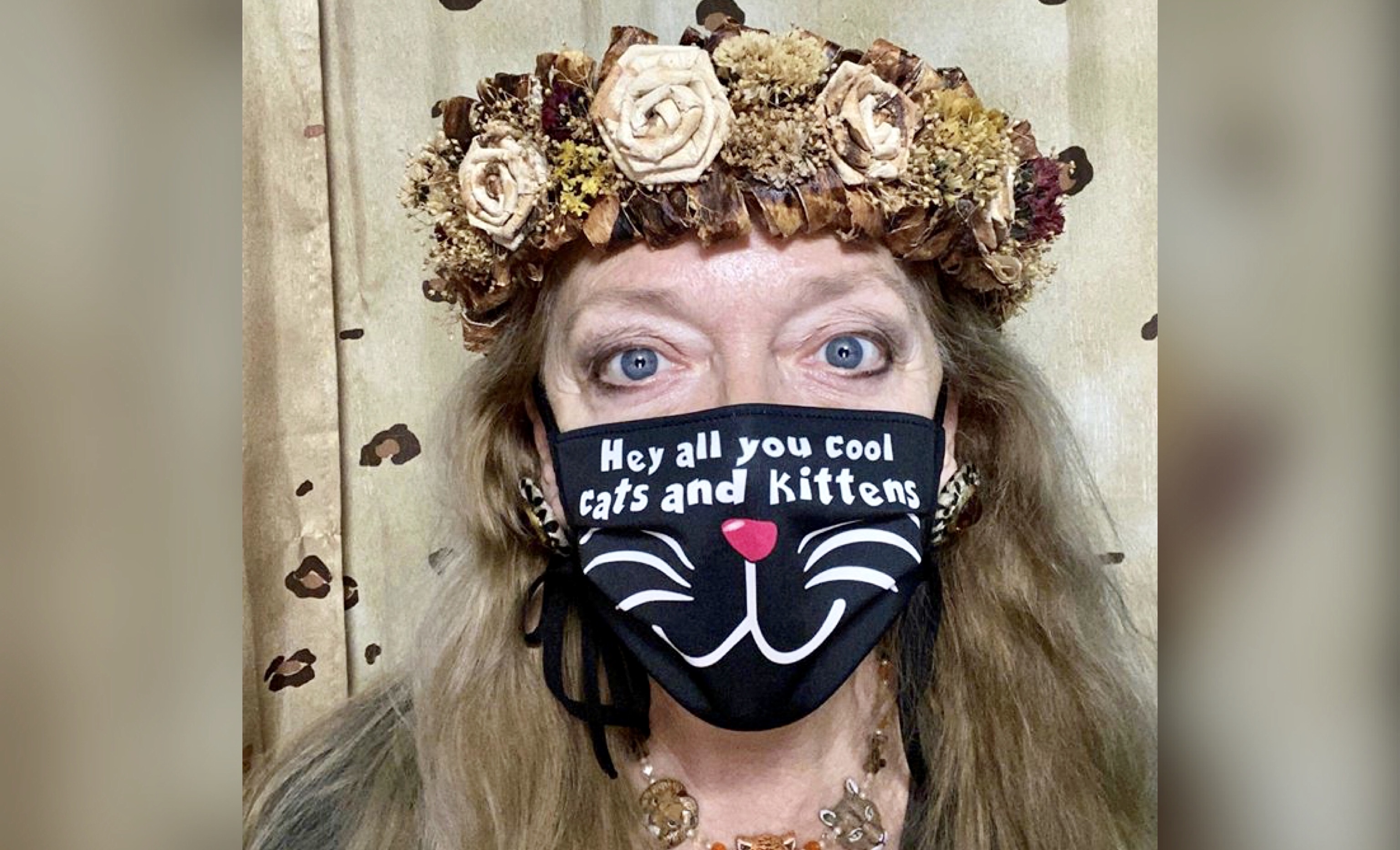 More like Carole Maskin'.
Are you a cool cat? More of a kitten? Either way, you can now jump on the Tiger King craze and purchase an OFFICIAL Big Cat Rescue mask for yourself. Carole Baskin and her big cat organization took to Facebook over the weekend to promote their newest bit of merchandise. Capitalizing on the pandemic-induced need for masks, the Netflix star boasts two different color options available for purchase. For just $11 (before tax and shipping) you can choose between a black or leopard print mask emblazoned with Carole's favorite tag line, "Hey all you cool cats and kittens." Truly a steal for anyone obsessed with the buzz worthy docu-series.
In case you've forgotten, Carole is the arch enemy to Joe Exotic as portrayed in the Netflix docu-series Tiger King. She's been making headlines lately as the series has launched renewed interest in the "disappearance" of her second husband. After watching the series, fans began speculating that Carole's ex-husband didn't disappear, rather that she murdered him. Just this week, reports were made that the signature on her ex-husband's last will and testament may have been forged. Because of all these allegations, the case of Carole's missing husband has been officially reopened.
But all that's neither here nor there because there are adorable, trendy masks for sale! If you would like to jump on the craze and snag a mask for yourself, check out the post below!
Like what you read? Follow me on Instagram
Lin-Manuel Miranda Just Shared The Original Demo For 'Moana' Hit Song And It Features A Big 'Hamilton' Star!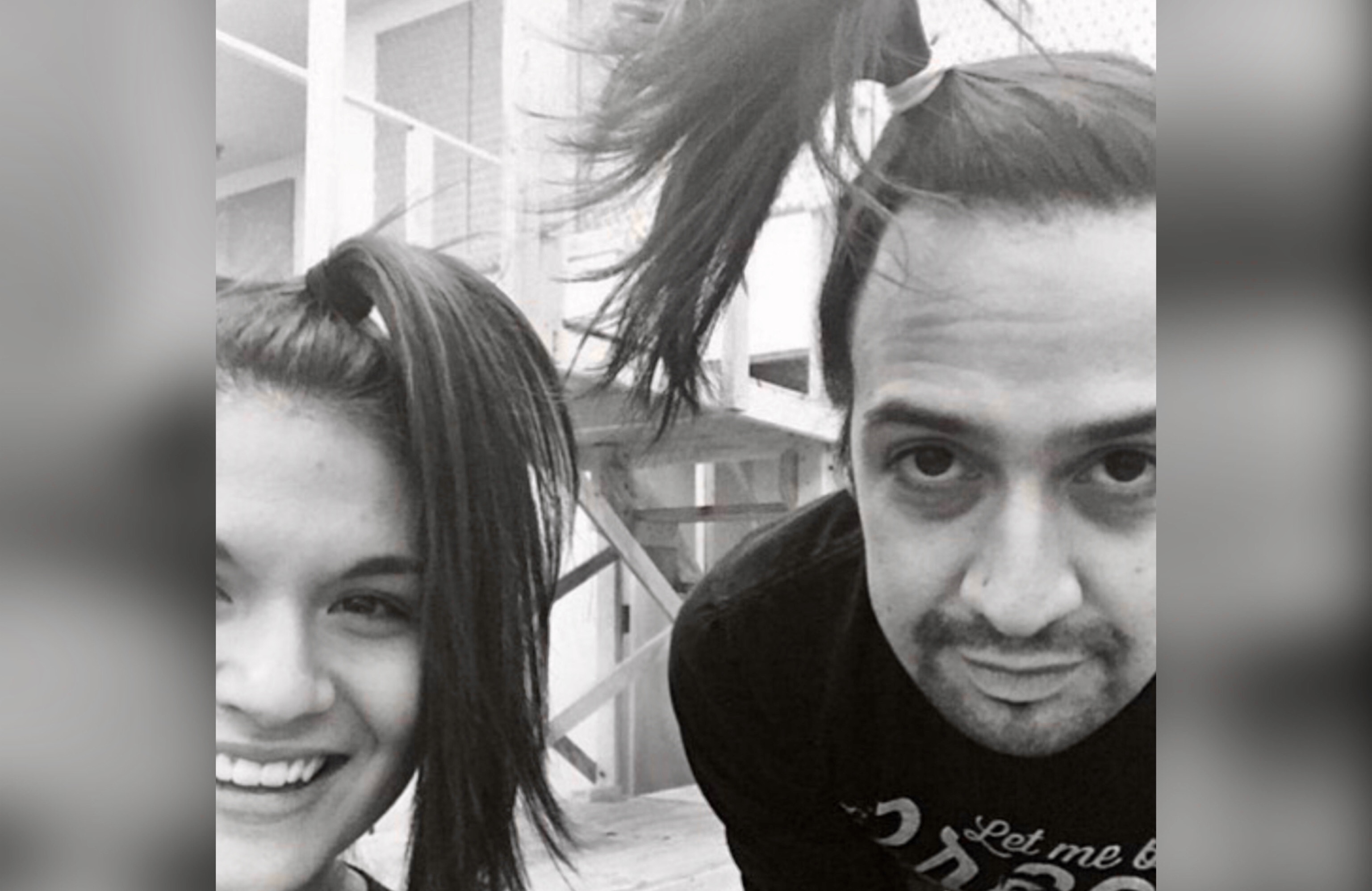 Another gem from the wonderful world of Miranda.
If there are two things musical lovers are forever grateful for it's Disney and Lin-Manuel Miranda.
Disney scooped up Miranda to write songs for the 2016 hit film Moana which told the story of a young princess chosen by the ocean to reunite an ancient relic with a powerful goddess. Unsurprisingly, the film's standout song "How Far I'll Go" won the Oscar for "Best Original Song" because everything Miranda touches turns to gold. What's even more exciting than the award winning content Miranda creates, however, is the glimpses into the creative process he often shares with fans. After Hamilton became a smash hit, Miranda shared countless original demos and compositions of songs from the musical just to show fans the growth of his creativity. Well, moments ago Miranda took to Twitter to once again give us a peek into his process but this time it's for the hit Disney film.
Found it. Thank you for giving permission to repost, @Phillipasoo! I love you, and I'm sorry this demo was so HIGH. You can sing ANYTHING. Recorded in the basement of @PublicTheaterNY, in our dressing room: https://t.co/zma3sJSAXq https://t.co/vgWDmepeWM

— Lin-Manuel Miranda (@Lin_Manuel) May 21, 2020
While Hamilton was still in it's pre-Broadway run, Miranda was writing songs for Disney. He enlisted the help of his costar Phillipa Soo, the original Eliza Schuyler, to record the demo for "How Far I'll Go" from their dressing room at the Public Theater. Finally after all these years, Miranda has decided to share the demo with us and it's enough to make any theater geek freak out! In his tweet he apologizes for making the demo so "high" but applauds Soo because she "can sing ANYTHING." And by the sound of this demo she really can!
Check out some Disney magic…or Miranda magic…or both(?) by listening to the original demo below!