Nicholas Cage Arrest Updates: Tattoo Shop Argument and Video, Dog the Bounty Hunter's Commentary, and More Chaos
Nicholas Cage has had one hell of a weekend.
For anyone who hasn't heard, the actor best known for his hair was arrested in New Orleans early Saturday morning on one count of domestic abuse and one count of disturbing the peace.
According to RadarOnline, Cage was "very drunk" and arguing loudly with his wife, Alice Kim, both in a tattoo shop and on the street about a home he mistakenly believed was his own.  Kim tried to correct him, and Cage allegedly pulled Kim by the arm to the home he believed was their rental. A statement released by the site reads:
"The actor then began striking vehicles and later attempted to get into a taxi…At that point, an officer who had been flagged down by onlookers drove up on the couple, immediately observed that Cage was heavily intoxicated and ordered him out of the cab, which prompted Cage to start yelling."
When officers arrived on the scene, they reportedly told Cage and his wife to go home.  At that point, witnesses said, Cage dared officers to arrest him twice, and they took him up on the offer.
To add another layer to the story, the person to post the $11,000 bond for Cage was none other than Duane "Dog the Bounty Hunter" Chapman.
According to a statement Dog made to E! News,
"Media from around the world have been requesting interviews with me today after reports surfaced about my posting a bond for actor Nicolas Cage in New Orleans…I am a truly dedicated fan of Mr. Cage and will not be granting any interviews about my client as I wish to respect his privacy. I performed my duties as a bail bondsman and not in connection with our show.
"This is what I do for a living…There are two sides of my job: I release my clients after they have been arrested; and pick them up if they don't show up in court. I do not believe the latter will be the case for Mr. Cage."
Interesting hook up right there, I gotta admit.  On top of everything, Cage still has a $14 Million tax bill to pay, and the security video from the tattoo shop was released by TMZ, showing Cage almost carried by his two friends.
CAUGHT ON TAPE: Ryan Seacrest Falls Out Of His Chair On Live TV, Goes Viral
Ryan Seacrest was just trying to catch a flying beach ball. What he caught was the stage floor. This is why people watch live TV…anything can happen, and when it does, you can't tape it over again! Let's see how he feels tomorrow because that looked like it could have hurt! (Is it just my imagination or does it look like his ankle might have gotten caught in the chair?)
Video of Taylor Swift On Painkillers, And Her Reaction To It, Is Adorable.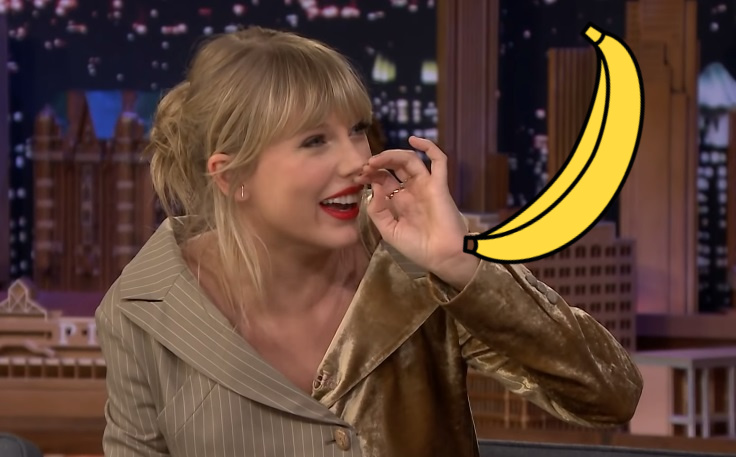 Jimmy Fallon played the ultimate trick on Taylor Swift… somehow managing to get video her own MOTHER took of her after getting Lasik surgery. The result, which captures Swift having an emotional moment over a banana, was played before her eyes on The Tonight Show.
Her reaction is just another reason to love Taylor Swift.
WATCH: Ducks Adorably Eat Peas With The Same Terrifying Fervor As Piranhas Eating Meat
I've never seen ducks eat peas before, but now that I know, I would never get in their way.
Seriously, I've never seen ducks eat peas before, but now that I know, I would never get in their way.
A imgur user named Conniverse has ducks. We're used to feeding ducks when we were kids, things like bread, etc. and that's not a great thing. Ducks need nutrition too, and it turns out peas are just the thing. And GOD do they love them. Get out of their way! They're cute, but holy hell.