POP Preview: Charlie Sheen's "Anger Management" Gets a Teaser; Denise Richards Confirms Guest Starring Role
FX has unveiled the first teaser spot for Charlie Sheen's "Anger Management" TV series, and I have to admit, for 15 seconds, it's pretty clever.
FX has unveiled the first teaser spot for Charlie Sheen's "Anger Management" TV series, and I have to admit, for 15 seconds, it's pretty clever.
The preview shows Sheen laying in a coffin, supposedly dead, as the voice over says "Charlie Sheen died…".  After a brief pause, Sheen suddenly opens his eyes, smiles for the camera, and waves.  The voice over continues "…and went to FX".
Obviously, the comment is a shot at Sheen's death on his old CBS hit, "Two and a Half Men", which has been doing fine in the ratings with Sheen's replacement, Ashton Kutcher.
In the new FX show, Sheen "stars as Charlie, a non-traditional therapist specializing in anger management. He has a successful private practice, holding sessions with his group of primary patients each week, as well as performing pro bono counseling for an inmate group at a state prison.
Prior to his career as a therapist, Charlie was a stalled minor league baseball prospect whose road to the majors was sidetracked by his own struggle with anger issues. After a stint in anger management therapy, he made it to the majors and had one terrific season before his anger issues put him on the shelf for good. In the final game of his career, he tried to snap a bat over his leg, which resulted in a career-ending injury. That injury led him back to school and to his current profession. Charlie thrives on the chaos in his life while still battling his own anger issues. His life is complicated by his relationships with his own therapist/best friend, an ex-wife whose positive outlook but poor choice in men frustrates Charlie, and their 13-year-old daughter who has obsessive-compulsive disorder."
Reports are also coming in that Sheen's ex, Denise Richards, will make a guest appearance on the show..
According to TVLine, who first reported the news, Richards will "play Lori, the new business partner of Charlie's on-screen ex (played by Shawnee Smith)."
"Anger Management", which co-stars Selma Blair, Shawnee Smith, Daniela Bobadilla, Michael Arden and Noureen DeWulf, is set to debut June 28 at 9pm on FX.
John Krasinski Virtually Gathers 'Hamilton' Cast To Give A Surprise Performance To A Young Fan

These Broadway stars did not throw away their shot to give one young fan a very memorable birthday surprise.
Everyone's favorite The Office star, John Krasinski (don't tell Steve Carrell), has been delivering some good news on his new, appropriately titled  YouTube show, Some Good News. With the world practically in suspended animation due to the coronavirus pandemic, Krasinski is using the platform to share some positivity and provide a distraction from the saturation of bad going on right now. You could even say his shows gives viewers a chance to quiet themselves for a bit…turn their minds into A Quiet Place if you will. Gotta love low-hanging fruit. In any event, the latest episode shows Krasinki delivering some really good news to a young fan who was facing a birthday disappointment.
The nine-year old Aubrey had plans to see the mega hit musical Hamilton for her birthday. And in case you've been living in suspended animation for much longer than this quarantine, tickets for the hottest show around are still nearly impossible to come by. Imagine how bummed little Aubrey must have been to find that all theaters have been shut down due to the social distancing guidelines. Well, Krasinski had a way to combat that sadness and brought Hamilton to Aubrey.
Krasinski gathered the cast of Hamilton, including stars like Anthony Ramos, Daveed Diggs and Renée Elise Goldsberry and show creator/star/genius Lin-Manuel Miranda, to give a virtual performance to the young fan via Zoom. The icing on the birthday cake? Krasinski also promised to fly Aubrey out to NYC to see the musical live when all of this is over. See…I told you he was The Office favorite.
Takes minute to take in some good today and watch the video below!
Like what you read? Follow me on Instagram
Ben Platt Performs A Choral Beyoncé Cover And Of Course It's Amazing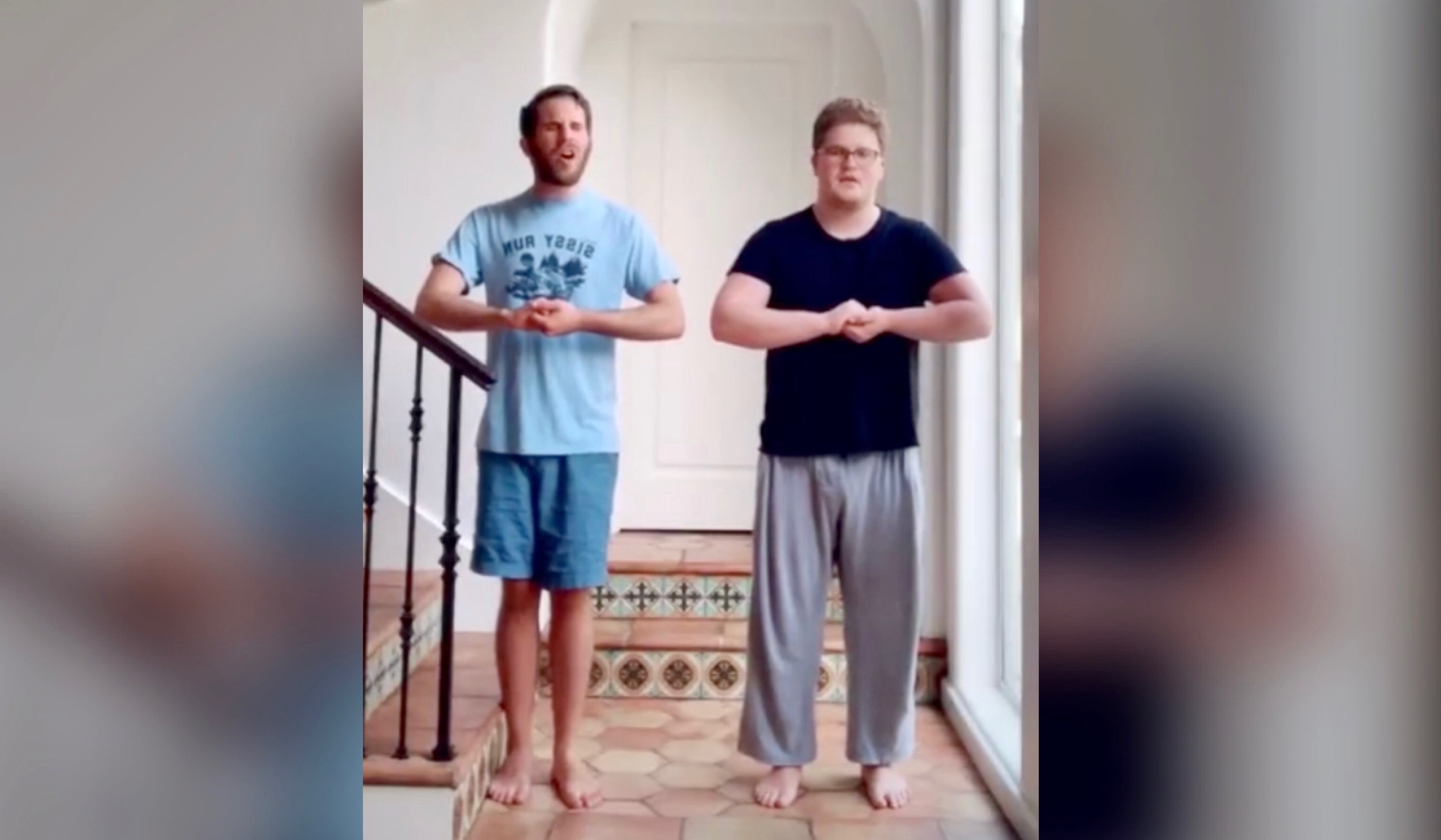 Like Queen B said if you got it, flaunt it.
He made you cry in Dear Evan Hansen. He made you laugh in Pitch Perfect. And lately he has just been impressing the hell out of us with his viral videos. Ben Platt has got some golden pipes and always delivers big feels when he sings. Just a few days ago, Ben and the cast of Dear Evan Hansen went viral for their at home performance of "You Will Be Found," which I may or may not still be misty eyed from. Well, Ben has gone viral again but this time it won't provoke tears…unless they are tears of happiness because you never thought a Beyoncé song could get any better yet here we are. Ben and his pal tik-took to TikTok to share a choral version of Beyoncé's hit song "Check On It." The duo absolutely nails the cover and my only complaint is that the performance isn't long enough. How can we convince Ben to do a choral reprisal of Beyoncé's entire Coachella performance?!
Check out the impressive video below!
Like what you read? Follow me on Instagram
Ina Garten Makes The Perfect Quarantine Cocktail In Funny Video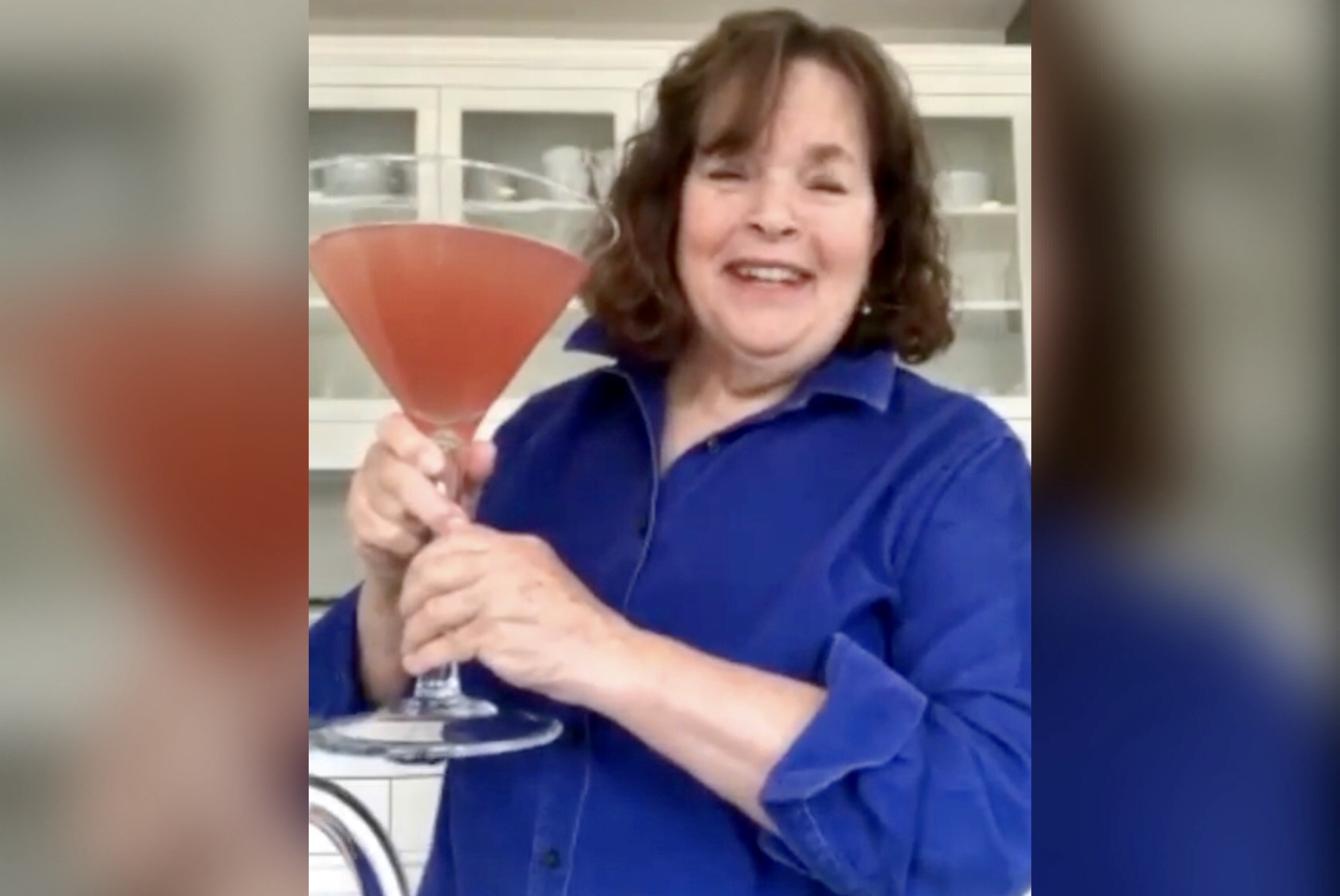 If the Barefoot Contessa says any hour is cocktail hour then who are we to argue?!
Ina Garten, The Barefoot Contessa herself, took to Instagram to "keep tradition alive" during these stressful, isolated times. What tradition is she most concerned with? One near and dear to all of us of course, cocktail hour! In the two-minute video, Ina gives a tutorial on how to whip up a batch of her favorite cosmopolitans. We all watch the contessa for her signature brand of calm speaking tones and party planning panache and while this video delivers on what we'd expect, Ina throws in a couple funny jokes that you would never see coming. She begins the tutorial by instructing viewers to grab a big pitcher because "you never know who is going to stop by – wait – nobody is going to stop by." She goes on later to remind viewers that "during a crisis, you know, cocktail hour can be almost any hour."  Ina wraps up the demonstration by advising viewers to choose the right martini glass when making this drink before pulling out a giant one for herself! Look at Ina getting all loosey-grey-goosey with us!
Enjoy any-hour happy-hour and check out the funny video below!
Like what you read? Follow me on Instagram