WEEKEND PREVIEW FOR 6/29/12
This weekend could be one of the biggest of the year.
This weekend is normally one of the biggest weekends of the year… but with the July 4th holiday coming up on a Wednesday, it's spelling out to be a big week of movies. Normally two massive blockbusters could find homes the week leading up to the fourth of july. In a sense that is true with The Amazing Spiderman coming out on tuesday but there are still 4 films leading up to spidey's July 3rd release.
Starting with the Major motion picture debut for Seth Macfarlane who directs, writes and voices a vulgar talking teddy bear in Ted. Ted is about a boy whose wish turns his teddy bear into his long time companion. Over time everyone has to grow up and in their old age hilarity ensues. Starring Mark Wahlberg, Mila Kunis and Macfarlane, Ted has an outrageous plot but the trailers have been hilarious. The reviews for Ted have been bordering on great yet not high enough to be thrilled with, yet because of the originality of its storyline and another opportunity to give Mark Wahlberg a comedic performance to his credit(The last one being The Other Guys) i really do find the idea of this film funny enough to work. I say see Ted if your looking for R-rated family guy-esque humor.
The more intriguing movie to release this week is Magic Mike. Directed by Stephen Soderbergh(Oceans 11) and starring Channing Tatum, Alex Pettyfer(I Am Number Four), Cody Horn(FX's Rescue Me), and Matthew McConaughey among others including Olivia Munn(HBO's The Newsroom), Matthew Bomer(USA's White Collar), and Joe Manganiello(HBO's True Blood). The large cast goes somewhat underused in the outrageously honest and raunchy movie about the male stripper industry, following Mike(Tatum) a man of many passions including custom tables, Car Detailing, Roofing, and at night stripping. Magic Mike follows its main character as he teaches a new kid(Pettyfer) the ropes and in turn falls for the kids sister(Horn). This is the strongest performance of Channing Tatum's career in what should catapult him into plenty of serious acting gigs. McConaughey is excellent and ridiculous at the same time without being too much of both. It's issues are with a funny screenplay that loses its way about 2/3 the way through, with plenty of plot holes and a not fully finished ending giving me plenty of problems with Magic Mike, but not enough of any to tell everyone to not see it. It is the Channing Tatum show and he impresses to even make me do a 180 degree flip on him as an actor, and shows with the right script and proper direction he has good things coming.
The third movie of the weekend is People Like Us, About Sam played by Chris Pine(Star Trek), a smooth talking salesman who is drowing in debt when his father passes away. His father leaves him money that is supposed to go to a sister he never knew he had named Frankie played by Elizabeth Banks(The Hunger Games). Jon Favreau(Iron Man), Michelle Pfeiffer(Dark Shadows), Olivia Wilde(Tron:Legacy) and Mark Duplass(Safety Not Guaranteed). The film brings an interesting dynamic in which both trailers and reviews have linked an almost odd Brother-Sister love interest plot into this film. The movie has been given so-so reviews but is a welcome change of pace into the Blockbuster summer we are in. People Like Us is directed by Alex Kurtzman who makes his directorial debut but has worked with JJ Abrams on everything from the show Fringe to writing Star Trek, Transformers and Cowboys and Aliens. I think there are plenty of good movies and indie flicks to see and think while a welcome change of pace from raunchy comedies and super hero flicks you can save People Like Us for rental.
Finally Tyler Perry has suddenly decided to branch out, he will be starring in Alex Cross come October and has even hinted that he wants to make a sci-fi film. Before he does he has decided to drop another Madea film called Madea's Witness Protection. Witness Protection follows A Wall Street investment banker(Eugene Levy) who has been set up as the linchpin of his company's mob-backed Ponzi scheme is relocated with his family to Aunt Madea's southern home. Perry directs, writes and stars along side Eugene Levy(American Pie), Doris Roberts, and Denise Richards. Most of the Madea films follow a similar formula and are produced for the same crowd so the films performance is normally pretty easy to predict. Fans of the films will see it, and non-fans will skip it, it is just that simple.
BONUS-As i eluded to earlier this is an odd week because it is the weekend leading up to the fourth of july. Meaning we have a tuesday release of The Amazing Spiderman. Starring Andrew Garfield, Emma Stone, Martin Sheen, Denis Leary, Rhys Ifans and Sally Field, a brilliant cast directed by Marc Webb(500 Days Of Summer). The Amazing Spiderman, follows Peter Parker(Garfield) who leaves with his aunt and uncle(field and sheen) in New York City. The movie follows the origin of Parker who while searching for answers about his parents becomes the superhero known as Spider-Man. I saw The Amazing Spiderman last night and plan on seeing it again later next week. It was just that good, Garfield is brilliant as Peter Parker and his co-stars all do excellent jobs but the real winner for me was Marc Webb who was the unlikley choice after just one really great movie in 500 Days Of Summer. Webb does an excellent job telling the story and uses quite a number of cool tricks including first person camera work that makes The Amazing SpidermanTruly amazing.
To sum it all up I say see Ted, see Magic Mike, rent People Like US, see Madea's Witness Protection if you are a fan of the franchise if not then do not bother and on Tuesday swing into theaters to catch The Amazing Spiderman. Next weekend Katy Perry sings her way into theaters in the up close and very personal Katy Perry: Part Of Me, and Oliver Stone returns to form in the violent drama Savages.
The Invisible Man Movie Trailer Looks Terrifying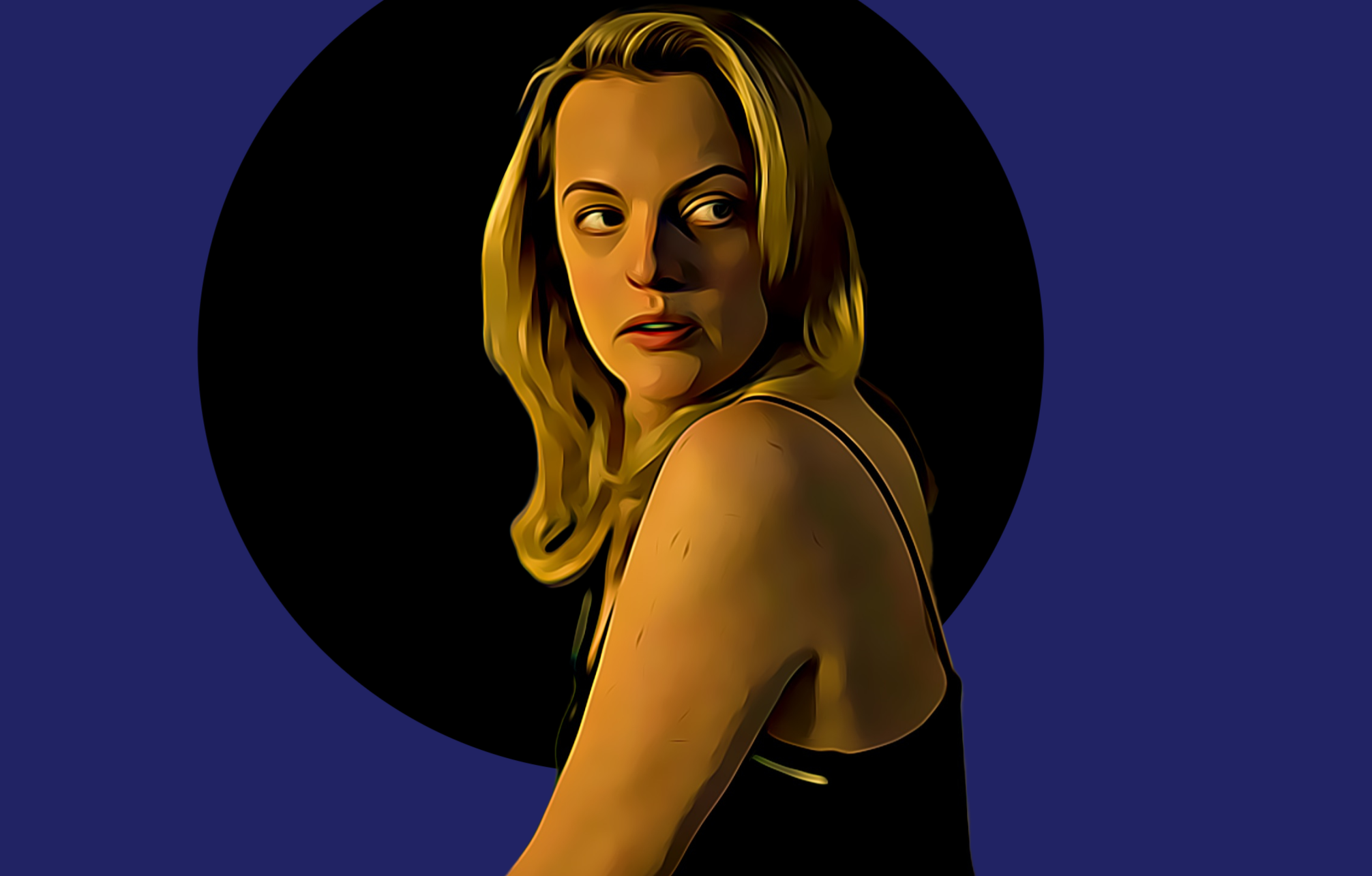 The idea of being invisible has intrigued us for more than 100 years. HG Wells released his book The Invisible Man in 1897 and we've been obsessed with the idea ever since. Leave it to Hollywood (and the incredible actress Elisabeth Moss) to find a new way to have us on the edge of our seats. This one has endless opportunities for jump scares (those sudden out of nowhere startling moments that I hate because they're so damned effective) and the plot set up is pretty compelling. I'll be there for this one!
The Invisible man hits Theaters February 28 https://www.TheInvisibleManMovie.com
Check Out The Trailer For HUSTLERS, Starring J Lo, Lizzo, and Cardi B!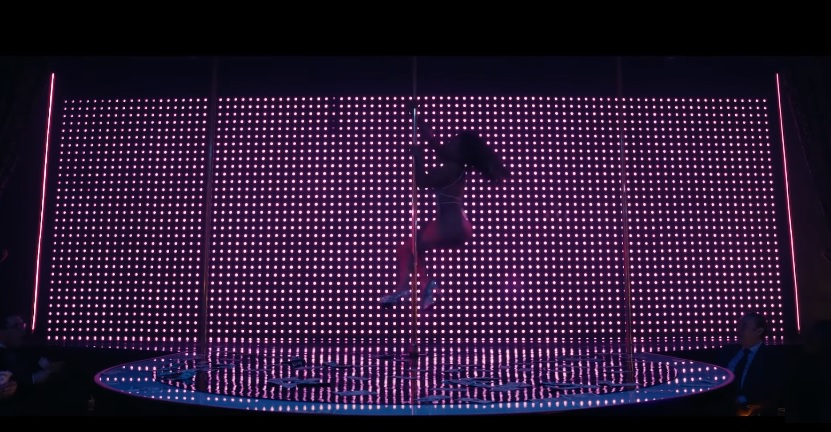 At long last, we are getting a look at the star-studded film "Hustlers."
The movie seems to have it all for the 2019 world – stripping, revenge and a great heist.
Constance Wu of Crazy Rich Asians is the lead character, but today the buzz is all about Jennifer Lopez and Cardi B.
Let's also give a shout for girl power! "Hustlers" is directed and scripted by Lorene Scafaria.
The movie hits US Screens on September 13.
TRAILER: The New 'Child's Play' Movie Looks So Chuckin' Scary
The new Child's Play movie launches Chucky into the 21st century for some technologically advanced terror.
After watching this trailer, you may be packing your bags and heading to Amish country because Child's Play looks like a technological nightmare brought to life. In the reboot of the classic 1988 film, Buddi Dolls are the toy on every child's wishlist because their connection to technology allows them to truly become your best friend. These new and improved Buddi Dolls come complete with an app that links the doll to every electronic device in your home…enter updated, terrifying plot twist! When a young boy's Buddi Doll, Chucky, becomes corrupt, he goes on a killing spree that promises to be even more gory than the film's original!
Mark Hamill voices the murderous Buddi Doll, Chucky, as the film stars Gabriel Bateman as Andy, Chucky's 13-year old owner, Aubrey Plaza as Andy's mom and Brian Tyree Henry as the detective investigating the strange string of murders. The film is set to release on June 21 and you can bet I will be avoiding toy stores for the entire summer.
Check out the frightening trailer below!
Like what you read? Follow @ChrisSiretz on Twitter and Instagram