VIDEO: Watch A Horrible But Hysterical TWILIGHT Lip Reading
TWILIGHT may not have given us much when it comes to cinematic genius, but it has definitely given us everything and more when it comes to hysterical parodies and jokes.
TWILIGHT may not have given us much when it comes to cinematic genius, but it has definitely given us everything and more when it comes to hysterical parodies and jokes.
The folks over at Bad Lip Reading (who usually focus on political and music lip readings, all of which you should check out immediately) decided to take a few scenes of our beautiful couple, Edward and Bella, and give them some brand new dialogue., and it fits almost better than the actual line reads in the film!
Check out the video below, and try not to choke on your coffee as you laugh.
And make sure you check out the rest of the Bad Lip Readings on their YouTube page.  You won't regret it!
Foodies Rejoice! You Can Build Your Breakfast With This New Lego Waffle Maker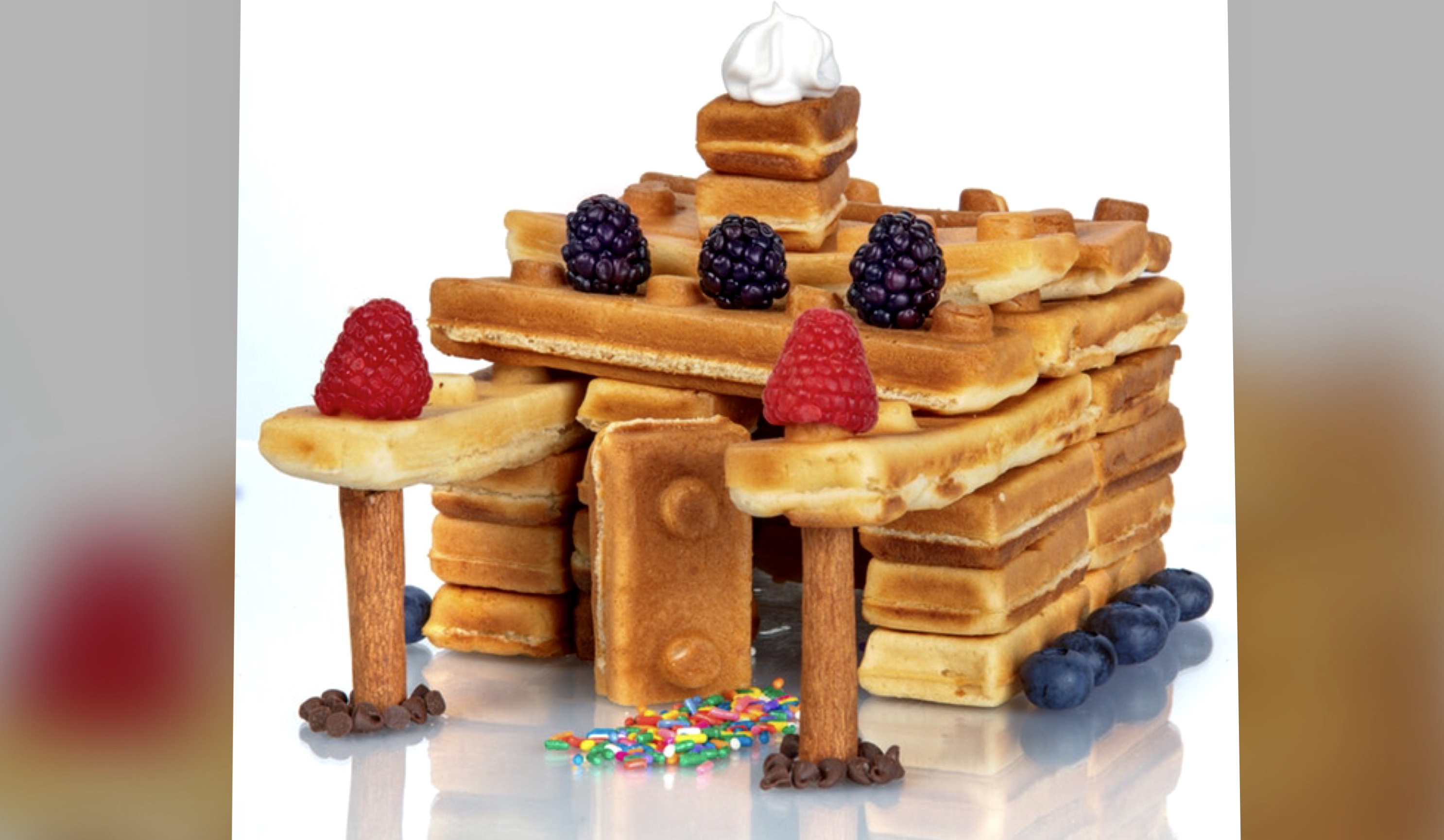 Finally an excuse to play with your food.
Breakfast is the most important meal of the day but maybe it can be the most fun too? Well there is a new kitchen gadget in the works that would definitely bring creativity to your morning routine. The Building Brick Waffle Maker turns ordinary waffle batter into interlocking building blocks so you can construct your own carb castle. The waffle maker makes 14 bricks at a time so there are plenty of pieces to play with. The company behind the maker also produces construction plates that make for the perfect base for your waffle creation.
If you're hankering for a waffle brick you might have to wait just a little bit longer sadly. The maker launched on Kickstarter with a goal of raising $7,500. At the time of writing this, the Kickstarter is up to a whopping $77,000! That's a lot of legos! According to the site, pledging $50 will get you one waffle maker, $75 will get you one waffle maker and two construction plates, $95 will get you two waffle makers, and $100 will get you one waffle maker and four construction plates – all of which will be delivered in August 2020.
Maybe it's time to Leggo the Eggo and start making waffle creations at home!
Like what you read? Follow me on Instagram
'Rosie O'Donnell Show' Being Revived For A One Night Charity Special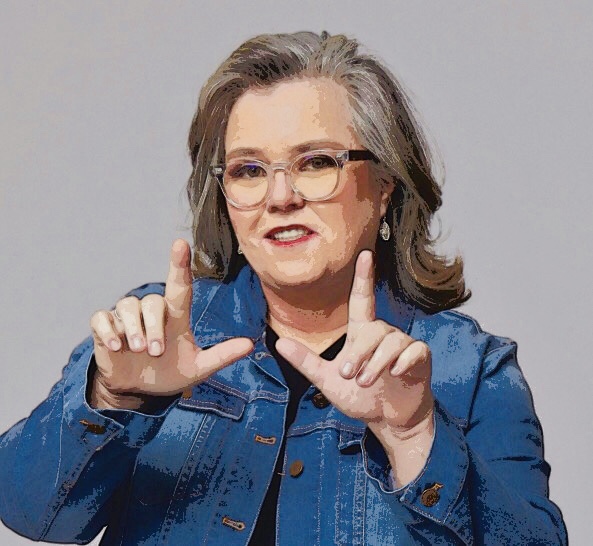 Koosh balls beware, the former daytime darling is reviving her talk show for a one-night charity special.
There was nothing better than catching a cold in the late nineties because it meant staying home from school and watching The Rosie O'Donnell Show, which was arguably one of the greatest talk shows ever. There were funny monologues, entertaining guests, koosh balls being thrown about and perhaps the most exciting element to the show was the countless broadway performances. Broadway shows were not highlighted much on talk shows at the time because the performances were thought to be too lengthy. Well, Rosie O'Donnell has always loved Broadway (she has even been on Broadway numerous times) and so she was sure to place a bright spotlight on the genre when she got her own show.
The Rosie O'Donnell Show ran successfully for six seasons from 1996-2002. Amid the unprecedented coronavirus chaos O'Donnell has chosen to revive the show for a one night special to raise money for the Actors Fund. The special is being produced in conjunction with Broadway.com and is hoping to raise funds for the entertainment community that has been hit so hard by the nationwide shutdowns. Of the revival O'Donnell said:
"Everybody who knows me knows that Broadway has been one of the brightest lights in my life since the time I was a little girl. It has also been the lifeblood of New York City for generation after generation. After all, Broadway has given to the world, now – in this time of tremendous need – it's our turn to give something back. Because social distancing is so important right now, this amazing benefit is an incredible show of support to lift spirits, bring us all together virtually and help The Actors Fund help those in need."
Since you can't really produce a show with ten or less people (the newly declared crowd maximum according to the government), O'Donnell will embrace technology and conduct all of the interviews from the safe distance of her home. Who might she be interviewing? Well, it's quite the lineup actually. Sarah Jessica Parker, Darren Criss, Jesse Tyler Ferguson, David Foster, Morgan Freeman, Neil Patrick Harris, Barry Manilow, Audra McDonald, Katharine McPhee, Idina Menzel, Ben Platt, Billy Porter, Miranda Sings, Jordin Sparks, Ben Vereen, Skylar Astin, Beth Behrs, Matthew Broderick, Tituss Burgess and Kristin Chenoweth, among many other big Broadway names are expected to appear.
The truly special revival of The Rosie O'Donnell Show will stream live on Sunday, March 22 at 7 p.m. ET, 4 p.m. PT on Broadway.com and YouTube.
Like what you read? Follow me on Instagram
VIDEO: "Quarantine With Me" Is The Perfect Song For Social Distancing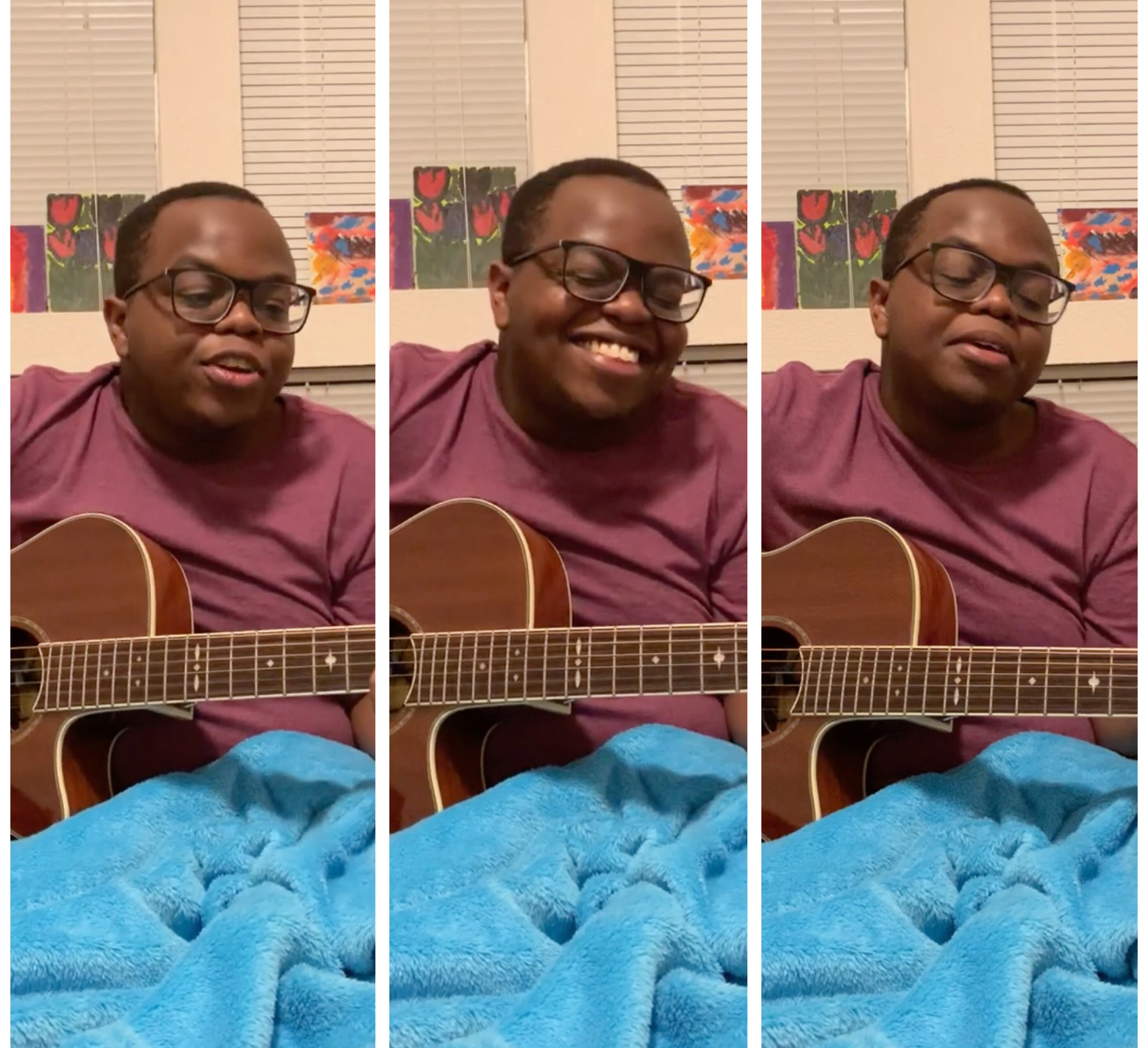 "You can put your hand in mine…once you washed it for the recommended 20 seconds time" is just the first line of this comically informative, coronavirus-themed ballad.
They say "necessity is the mother of invention." Well, you may not have known you needed a coronavirus-themed ballad but once you hear it, your quarantine will never be the same.  David Sikabwe, a 22-year-old student at UT Austin, took to Twitter to give a little corona-concert with a charming song he wrote entitled "Quarantine With Me." The song is oddly beautiful while still chock filled with good information about staying healthy during the global pandemic.
When speaking with Mashable, Sikabwe said the reasoning behind writing the song was sort of random:
"The song was really just a random idea I had. There are a lot of songs written about staying home with someone you care about like 'Nothing' by Bruno Mars an 'Do You Wanna Do Nothing with Me' by Lawrence. I figured that sentiment had a special significance with the looming specter of this disease."
Hope this song helps bring some levity to your quarantine. Be sure to share with friends…FROM A SAFE DISTANCE!
Like what you read? Follow me on Instagram