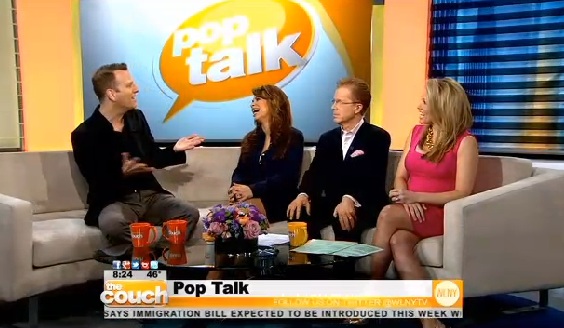 It was exciting to sit down on THE COUCH – WLNYtv's fun morning show that is all the buzz in New York!
Hosted by Lisa Kerney, John Elliott, and Carolina Bermudez, the show is a chatty mix of everything it takes to enjoy New York City (and beyond!) from food and fashion, to pop culture and trends.
I'll be posting the video as soon as its available online!
If you're new to POP goes The Week – thanks for coming by! We love all things entertainment, pop culture, viral, funny and adorable. Check us out every day here, on Facebook, and on TV screens everywhere, from The Couch, to Wendy Williams, to VH1's Big Morning Buzz, to CNN and more!
Want just enough tweets to get your pop culture dose? Follow me @BrianBalthazar!
Thanks again – enjoy! And come back soon!