POP INTERVIEW: Sheryl Lee Ralph of the Original "Dreamgirls"
Actress/singer Sheryl Lee Ralph's star making Broadway role in Dreamgirls was perhaps a bit too close to home. In the musical, characters saw themselves being denied entertainment success because of racism, never a lack of talent. And when Ralph was a young star, this was what she dealt with: no one had heard of women like Tyra Banks, the Sports Illustrated cover girl, or thought a Top 40 icon like Beyoncé would exist. Black actresses had to compete for supporting roles, if they were lucky, and for the most part, sing backing vocals on hit music – the Jackson 5 was the exception.
Ralph was candid in her interview about how she helped change the face of beauty and talent decades ago and is still working towards seeing black entertainers in mainstream Hollywood normal. We may have elected a black president, but as she says, "I continue to have to prove myself" overall.
You started out with high school theater. What is surprising about how great the school setting is for dramatic arts training?
My high school acting experience was ground breaking. It was Oklahoma! and I was cast as Ado Annie. I'm just a girl who can't say no! I had to kiss one of the young men in the cast who were all white. My teachers were stuck with the dilemma of moving forward with the production with me in the role because as my teacher, Mr. Ring, said later to me, "You were the best. You were also black. That made it difficult for us to respond to what 'others' might say."
The musical was to run a weekend: Friday through Sunday. With the stronger actress given two nights to perform, I was given the Saturday night, and it was a sold out show. I learned so much from that experience, and it prepared me for more than just show business; it prepared me for life!
When you won a Tony for Dreamgirls, we had yet to see an African-American woman on the cover of American GQ.
Once again, it was ground breaking when I appeared on a whole page with a small black and white picture in the corner in GQ after opening in Dreamgirls. That was a big deal! Imagine.
I guess what we see now with black models and actresses appearing everywhere wouldn't be normal then.
We see more black models now than we did then but when I can open Vogue or InStyle or Elle and have to turn about 50 pages before I see a face of colour, black ,then I say we have quite a bit more work to do. We need more mentors for the black girls. more people who will get behind them and push them, photograph them make them the face of their product, put them in the lead of their shows and stop saying they are not beautiful or too dark or their hair is to curly, or thinking their success is a fluke. Now is the time, and this black girl is ready. Read my book Redefining DIVA (from Simon & Schuster).
Did you ever have to prove yourself as a performer because of racial discrimination at the beginning of your career?
I continue to have to prove myself. Often times, now, I think it is underestimating the impact of the artist and not so much racial discrimination. When Twitter was packed with comments about my appearance in Showtime's Ray Donovan, folks were stunned. They had no idea my appearance would have that kind of impact. They then chose to add me to the website. I was a bit surprised when I didn't get a guest star billing when I did Smash, but I got it from the audience reaction once again.
How do you let go of wanting a flawless performance to put in a good stage show and act relaxed, while understanding you can't go up there without rehearsing to make it perfect?
Don't quite agree with all that, but I can say when I get on stage, my intention is to grab the spotlight and the mic when I'm singing and let the audience know that I love them, it and my job. My goal is to get others to see how much I love it and in turn, have them love the experience with me. I LOVE it. I am still nervous but always ready! Perfection always has a little imperfection in it.
I always see people talking about the need to "let go" in singing and acting and don't understand how it can be done successfully.
Me either. You must be in control on stage. Know your lines, your song, your self. All I know is that sometimes, I get on stage and do my thing, and I get the sensation that I am soaring high, high, high!!! And it is an amazing feeling. I feel it often when I'm performing my one woman show, Sometimes I Cry. Letting go can be done when done skillfully.
What are the most common compliments you receive from TV fans?
• You changed my life
• You made me feel good about myself.
• You make me proud.
• I love your class and style
• I wish you were my mother.
• I want to see more of you on TV and the movies.
You were on Smash for some time. The show ultimately failed with ratings, and it wasn't because of a lousy plot line. Is this because mainstream America is somewhat uneducated about theater or might not think it is exciting like a reality show?
The success of failure of any show is about so many different things. In the end it is all about ratings and you've got to get them.
Your husband is a Pennsylvania state senator. Do you prefer being married to someone who isn't in the entertainment industry?
I love being married to someone who loves me unconditionally and ultimately does everything he can for me and our family. That's real power. And politics is kind of like show business, the players just aren't usually as good looking as the one sin Hollywood.
Do you have stronger political opinions now from hearing about his day or do you avoid discussing work with each other altogether?
I love my politics so much, I sleep with it. And we talk about only those things we wish to share.We are always there to help each other.
In the past, you were on Designing Women and Moesha. If I may express my personal opinion for a second, I don't feel like there are very many female driven shows on TV anymore about friendship. Everything I see has backstabbing, fighting over boyfriends and 24/7 sex talk. Pure sensationalism. Would you ever produce a TV show similar to your earlier work where it's OK to talk about negativity but not make it the focus of the whole plot?
I'm on a new show now like that, Instant Mom, with Tia Mowry on Nickelodeon. It is a multi-generational sitcom that is reminiscent of sitcoms of the past like Moesha, The Cosby Show. I LOVE it! I am working on producing a few reality like shows with a more positive spin.
B'WAY BUZZ: Ben Platt's Diverse Music Video For 'Temporary Love' Will Bring You To Tears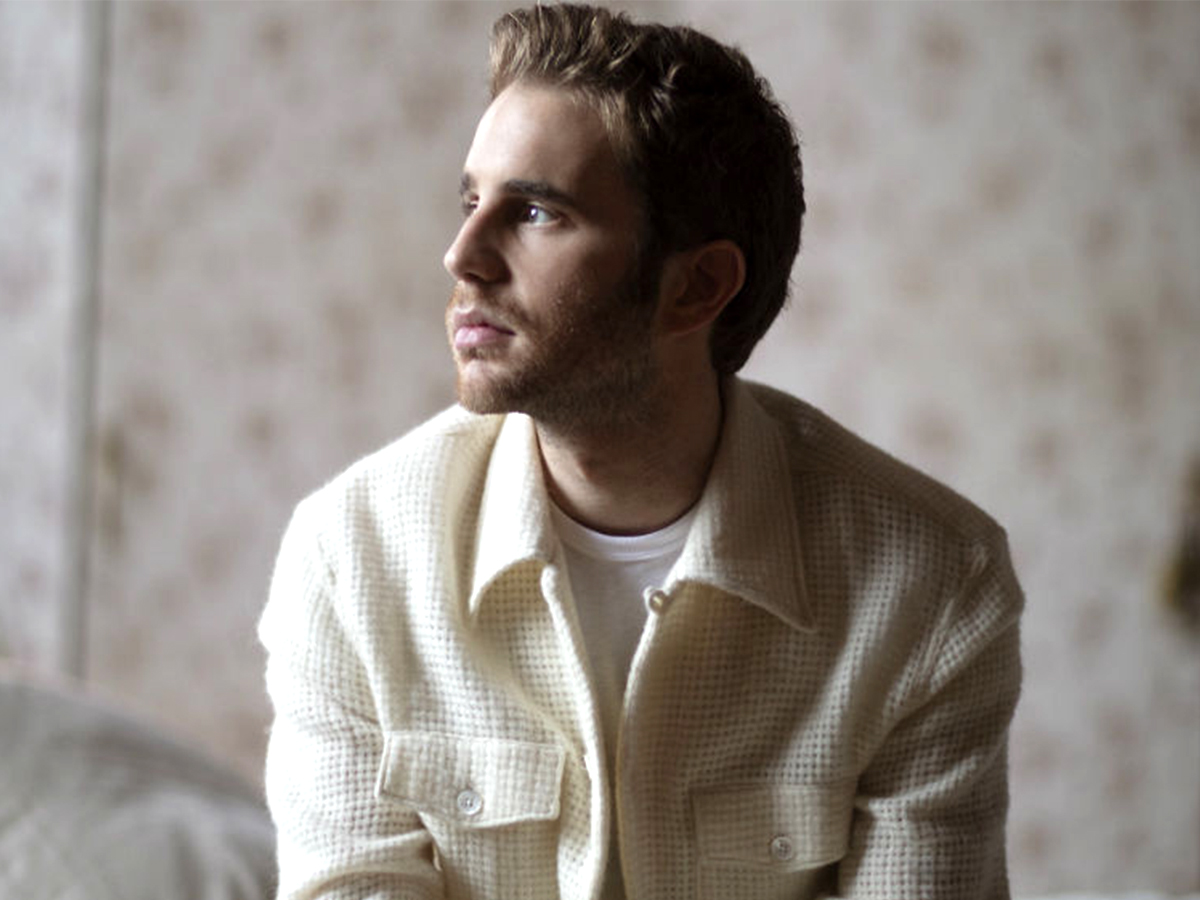 The tears streaming down my face certainly don't feel temporary! Broadway and film star, Ben Platt, just released a music video for his latest single, "Temporary Love," and it is the true definition of #feelgoodFriday. Not only is the song a beautiful one, the video has caused several coworkers of mine to ask if I'm alright because I have been staring at my computer teary eyed for what it is certainly too long for any workplace.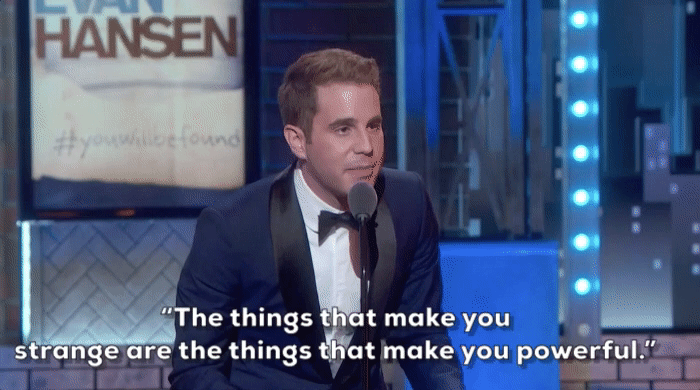 "Temporary Love" is the fourth single from the Dear Evan Hansen star's debut album, Sing To Me Instead. The music video, directed by Nick Lieberman, features various, romantic couples of all ages, races and orientations. The powerful imagery and the song's message combined with Platt's velvety smooth voice is enough to tug at anyone's heart strings.
Sing To Me Instead will be released on March 29th and will feature previous singles "Grow As We Go," "Bad Habit" and "Ease My Mind." Click below to watch the beautiful music video!
Like what you read? Follow @ChrisSiretz on Twitter and Instagram
B'WAY BUZZ: Jeremy Jordan And Laura Osnes Team Up In "The Next Ten Minutes Ago" To Create A Mashup That Will Restore Your Faith In Love
Who could have thought pairing one of Broadway's hottest heartthrob's with a literal Princess would create the romantic mashup to end all romantic mashups? I could. It's really kind of obvious, you guys.
The web series R&H Goes Pop! releases music videos featuring contemporary twists on classic Rodgers & Hammerstein songs. For this installment, Broadway stars Jeremy Jordan and Laura Osnes combined their beautiful talents to perform a mashup of "Ten Minutes Ago" from Rodgers & Hammerstein's Cinderella and "The Next Ten Minutes" from Jason Robert Brown's The Last Five Years. Jeremy starred in the film version of the Jason Robert Brown favorite and Laura Osnes was Cinder-freaking-ella on Broadway!
The mashup is beautiful and I suggest you warn your cubicle neighbor…they may hear sniffle halfway through. Click below to hear two of Broadway's finest!
B'WAY BUZZ: Ashley Parker Angel, Kyle Dean Massey And Other 'Wicked' Alum Give 'What Is This Feeling?' The Boy Band Treatment
The hit musical Wicked could only be improved with the addition of one thing…a boy band. You thought I was going to say jazz hands didn't you?
The #OutOfOz series offers new renditions of the music written by Stephen Schwartz for the hit Broadway musical. Since the inception of the series we have seen big names like Jennifer Nettles, Aaron Tveit and original witches, Idina Menzel and Kristin Chenoweth, add new twists to the popular songs. In the latest installment, several Wicked alum band together…pun definitely intended…to give "What Is This Feeling?" a boy-band-pop spin. Ashley Parker Angel dug deep into his O-Town past to nail the synched choreo and lead the boys through the charming music video. Kyle Dean Massey, Jeff Heimbrock, Daniel Quadrino and Jeremy Thompson round out the Broadway boy band and create an image for a poster I would so totally hang above my bed.
Check out the fun rendition of the Wicked hit below!
Like what you read? Follow me on Twitter and Instagram