POP INTERVIEW: Sharna Burgess of "Dancing with the Stars"
Could hot Aussie newcomer Sharna Burgess be the next Julianne Hough? Maybe! On tonight's season premiere of Dancing with the Stars, she will be paired up with a mystery celebrity…
Could hot Aussie newcomer Sharna Burgess be the next Julianne Hough? Maybe! On tonight's season premiere of Dancing with the Stars, she will be paired up with former NFL player Keyshawn Johnson, although her future plans are to head into more TV gigs that do not involve dancing. Could her next move be a musical turned movie…or becoming the second half of a celebrity couple, like her predecessor? Let's not get too ahead of ourselves: she has a lot to say about DWTS Season 17…
Every celebrity competitor says the same thing about Dancing with the Stars: they couldn't believe how much work goes into a single dance routine. Is this because they are inexperienced?
Absolutely! When you watch our show, sometimes it's hard to grasp just how much time it takes. You see our package, a couple of out takes and then a minute dance, surely that can't take so much time, right?!! You have to take into account that each ballroom dance has a different technique to learn, so every week is almost from scratch. Also, what you don't see is the wardrobe fittings, the concept meetings, camera blocking and all the press we have to do through the week on top of our rehearsal time. It's a crazy crazy schedule that pushes the celebrities limits AND the pro dancers.
How does choreographing a dance differ for you, if you were working with another professional? Do you ever go easy on people when you see mistakes because they are amateurs?
Choreographing for my celebrity is a very different thing to choreographing with another pro. With my celebrity partner, each week is about discovering what works the best for them in that particular dance style, and especially what works quickly. There are always mistakes but that's OK, it's all part of the process. I'm definitely a tough coach though, I work my partner hard until happy with it.
Choreographing is such a passion of mine, I love love love the creative process, no matter who it's with. That's part of why I love this show so much: I get to live and breath creativity everyday.
Before Dancing with the Stars, what did you think was possible for a dancing career? Did anyone ever tell you a dancing career was unrealistic?
So many people!!! Gosh, growing up saying I wanted to be a dancer was tough. Nobody thought it would end up in a successful long running career. To be totally honest, I had no idea where it would end up, I just knew that I wasn't living if I wasn't dancing.
I'm an only child, but by 17, I had already moved to the States on my own for dance, and at 18. I packed a suitcase and moved to London! Despite people telling me I was crazy, and that dance isn't a secure career, I held on to this feeling that I had to follow my love. It came with a lot of sacrifice, and a lot of tears, but I never gave up.
I had a long career before DWTS though. By the time I was 20, I was touring around the world dancing for a good living. I had been on Broadway as a lead dancer in 2009, and I'd already choreographed multiple stage shows and a movie (Street Dance 2 3D). When DWTS came around, I felt like it was time to move into television. It was the perfect time actually.
Who do you wish for In a dream dance partner — both in terms of a professional dancer and an amateur celebrity?
I get asked this question a lot, and truthfully, it's about having someone that works just as hard as I do. It's so incredible when you creatively connect with another person and witness the magic you can create. There is nothing better than that. I love to dance with people that enjoy story telling through dance, that find purpose in the movement as opposed to just steps. A dance has to live and breathe like fire, it has to seem spontaneous and intense. You should never guess where it's going to go, and yet you feel like you move with it.
Geico had a funny TV commercial on last year about three people trying to tango. And I have to ask since there's that saying, "it takes two to tango," is there a way you could successfully choreograph a three or more person tango?
Of course! I would (for example) make it an Argentinian tango, and have it be a battle between to men fighting for the woman's attention. Each male trying to impress her and out do each other. I love trio dances!! 🙂
And in unusual trends, why do you think Dancing with the Stars hasn't yet paired up two men or two women? Not so much in a gay style. Just to throw people off how awesome dancing doesn't have to always be the opposite sex?
Dancing can absolutely be done with what ever match you can think of! Contemporary, hip hop, jazz you name it, there are no rules when it comes to those styles! However, ballroom dancing's roots are about the man and the woman, taking it all the way back to the early 1900's. it's a very traditional type of dancing, especially the standard dances. That is absolutely not to say that ballroom with 2 males for example is wrong, anything is right, but I feel like at DWTS we push the envelope so much with choreography and mixing of styles, that we try to keep the essence at least of ballroom dancing.
How can people enjoy dance at an older age? Right now, it's way too late to begin a professional dance career…or is it? What is the oldest age someone can begin on that road?
You an be any age to start. All you need is a few friends and go take a class. I would say if you've passed 30, it's too late to make it your profession, but you am certainly have fun, stay fit and healthy and enjoy learning how to move! Learning to dance gives you so many incredible benefits, and aside from the health positives, your confidence grows, you walk differently, stand differently. You have a different energy about you. Confidence is very sexy, and dance is the perfect way to get that.
What do you miss about Australia when in Europe or the USA?
I haven't lived I'm Australia now for 10 years!! And though I've really made LA home, I will never stop missing my family. I'm always missing births and deaths and weddings, but that all come with the sacrifice. It's so hard to be absent for so much, but I make sure I'm home every year for Xmas. I've never missed one in 10 years.
What is your next…step…haha, in your career? Are you ever going to surprise us with dance used in an unconventional method?
I'm going to end up making a transition into hosting, actually! But not for a while yet and even then my life will always have dance in it, I love the joy that dance brings people, both by watching it and participating in it. I want to eventually have a dance company that goes around to schools, children's hospitals and orphanages, spreading the joy of dance to kids that may not have the privilege of taking classes. I like to give back as much as I can, and hopefully in the future I can do more.
Kygo and Whitney Houston's "Higher Love" Video is Full of 80's Fun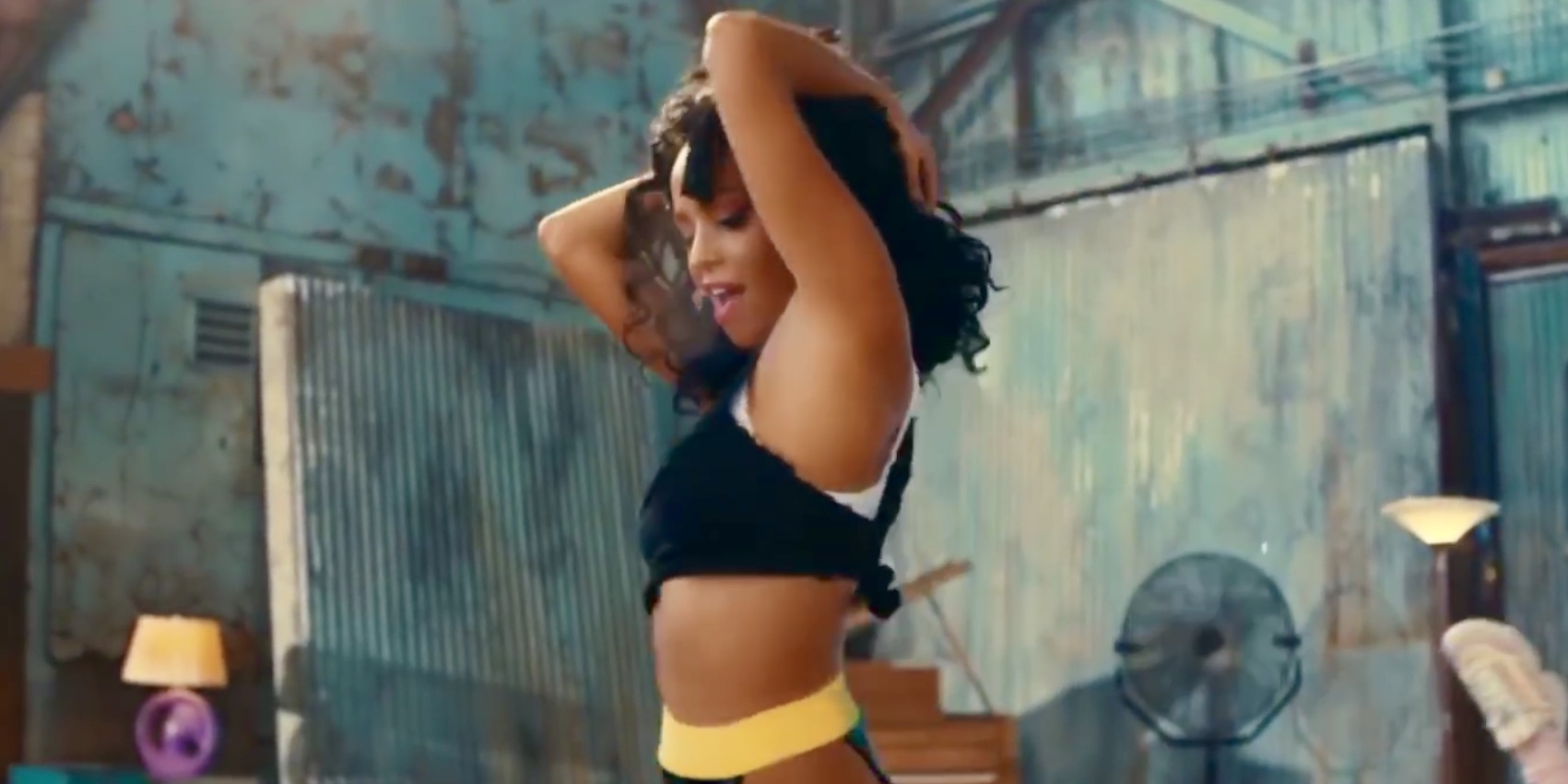 An eighties inspired dance number, a gorgeous ensemble, and the incomparable Whitney Houston come together for a fun flashback in the new video!
Houston had often performed Steve Winwood's "Higher Love" during her concert tour, and recorded the song thirty years ago. This summer, a new version re-mixed by Kygo hit the top of the dance charts.
The video stars Vanessa Morgan and Mason Cutler, both of whom are absolutely stunning to look at. See for yourself!
Compare and Decide: A Jury Decided Katy Perry's "Dark Horse" Copied Flame's Song "Joyful Noise." Do You Agree?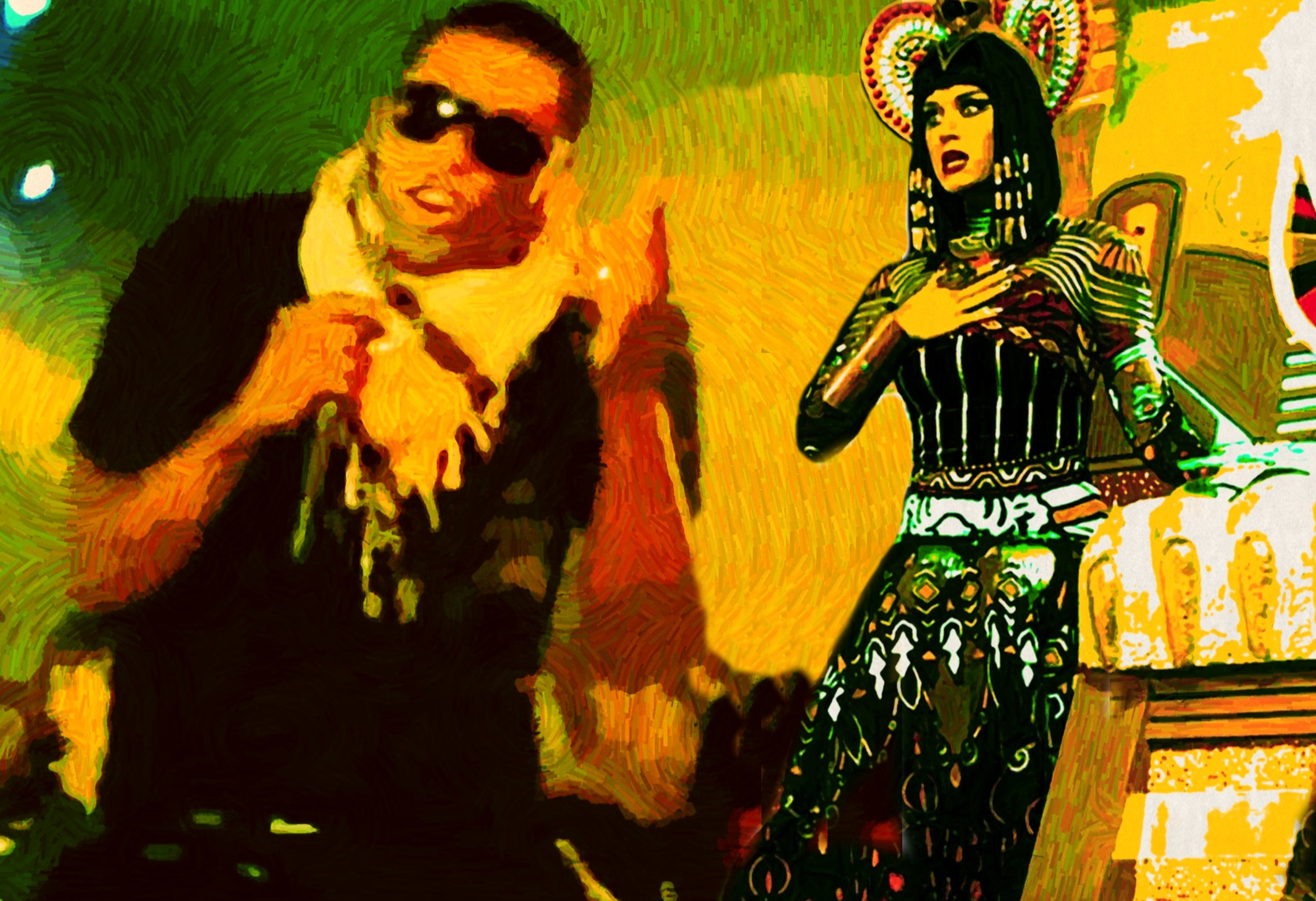 Katy Perry's got a Grammy nomination for her 2013 hit "Dark Horse." But a jury says the tune lifted a riff from a Christian rapper's 2009 song "Joyful Noise."
There's little doubt there is a part of the song that is similar in both tunes. The question is, how much will it cost Perry's camp. The jury was unanimous that there was some ample borrowing going on. (I'm paraphrasing.) And ultimately decided that Perry and her collaborators should pay him $2.78 million.
For your consideration, the two songs are below. Listen to at least a minute of both. You'll hear the part they're talking about.
The price of that little riff could be a high one. Last year, Robin Thicke and Pharrell Williams were ordered to pay nearly $5 million to Marvin Gaye's family over similarities in their 2013 hit "Blurred Lines."
Videos below.
Lizzo Is An Icon In The Making – And Here's Why
Mirror, mirror on the wall don't say it 'cause we know Lizzo cute. And by cute I mean extremely talented, gorgeous and totally inspiring!
A few months ago I was watching The Ellen Degeneres Show when I witnessed one of the most fun, exciting and awe-inspiring performances I've ever seen. Lizzo popped onto the screen in a sparkly, pink getup and began singing what would become her big hit song, "Juice," – I was immediately hooked (more like obsessed). During this performance she also jammed out on her flute alongside her plus-sized backup dancers and suddenly I knew I had been changed forever. I did some more research on the rapper/singer and found out I had been sleeping on this gem! Lizzo has been doing bad all by her damn self for years, having already released two albums in the past. I am suddenly mad at every single person who neglected to tell me to jump on the Lizzo train sooner! If you're like me and need a bit of catch up, I'm going to break down exactly why you need to know this icon in the making.
You can throw a stone in any direction and hit a triple threat nowadays. Lizzo's brings talents we have yet to see in the mainstream music industry.
If singing, rapping and dancing make Lizzo a triple threat, what does flute playing making her?!? A STAR THAT'S WHAT! Lizzo has displayed her abilities as a talented flautist, which is not an instrument you would necessarily think of in conjunction with the rap genre making this talent all the more extraordinary. Lizzo even used her flauting skills to compete (and defeat IMO) with Ron Burgundy. Not Will Ferrell, but Ron Burgundy.
Oh, and she can also twerk while playing the flute. 
As if playing the flute wasn't impressive enough, Lizzo can also twerk while playing. I really hope some high school kid is deciding to take band just so he/she can flutwerk their way around campus like their fav flautist, Lizzo.
Lizzo uses her platform to inspire and raise up everyone around her.
Lizzo uses her voice for more than just creating fire music, ya know. She uses her platform to defend the belief that beauty comes in all shapes and sizes. Her Twitter is filled with positivity and strong messages about acceptance.
MY MOVEMENT IS FOR EVERY 🗣BODY. IM LEAVING NO ONE EXCLUDED. "GOOD FATTYS" AND "BAD FATTYS" AND ANYONE ELSE WHO WANTS TO JUST FUCKING LIVE ARE WELCOME. NO TERMINOLOGY NO IDEOLOGY JUST FUCKING HAPPY PEOPLE IN MY MOVEMENT.

— |L I Z Z O| (@lizzo) March 4, 2019
Uhm…she's straight up gorgeous. 
We cant forget to mention that Lizzo is a straight up beauty queen. She is known to switch up her look but I've never seen a bad pic of this queen. To solidify my point, she is now officially the first, plus sized black woman to be featured in Playboy magazine!
Move over Avenger's, Lizzo has been in a comic book too!
Ok indulge the nerd in me on this one…Lizzo was even featured in a comic book!!! That's right, she has become so influential that even Marvel comics wanted a piece of the Lizzo-pie. Check out this shout-out in Unstoppable Wasp #4!
MY MOVEMENT IS FOR EVERY 🗣BODY. IM LEAVING NO ONE EXCLUDED. "GOOD FATTYS" AND "BAD FATTYS" AND ANYONE ELSE WHO WANTS TO JUST FUCKING LIVE ARE WELCOME. NO TERMINOLOGY NO IDEOLOGY JUST FUCKING HAPPY PEOPLE IN MY MOVEMENT.

— |L I Z Z O| (@lizzo) March 4, 2019
So now that you have become as obsessed as I have, you are probably wondering how you can get even more Lizzo in your life. Well lucky for you, her new album dropped TODAY! Her third studio album, Cuz I Love You, is available anywhere you listen to music and let me tell you, YOU WILL LOVE IT. The album is varied and showcases all of Lizzo's incredible range with some songs being upbeat and funky, and others being slowed down and heart wrenching. For a taste of what to expect, click below to listen to the title track of the album. If the new album still doesn't satisfy the hunger for more Lizzo, she's also on tour! You can click here for more info on tour dates.
Oh Lizzo…you are most definitely 100% that bitch.  
Like what you read? Follow @ChrisSiretz on Twitter and Instagram