POP INTERVIEW: Sharna Burgess of "Dancing with the Stars"
Could hot Aussie newcomer Sharna Burgess be the next Julianne Hough? Maybe! On tonight's season premiere of Dancing with the Stars, she will be paired up with a mystery celebrity…
Could hot Aussie newcomer Sharna Burgess be the next Julianne Hough? Maybe! On tonight's season premiere of Dancing with the Stars, she will be paired up with former NFL player Keyshawn Johnson, although her future plans are to head into more TV gigs that do not involve dancing. Could her next move be a musical turned movie…or becoming the second half of a celebrity couple, like her predecessor? Let's not get too ahead of ourselves: she has a lot to say about DWTS Season 17…
Every celebrity competitor says the same thing about Dancing with the Stars: they couldn't believe how much work goes into a single dance routine. Is this because they are inexperienced?
Absolutely! When you watch our show, sometimes it's hard to grasp just how much time it takes. You see our package, a couple of out takes and then a minute dance, surely that can't take so much time, right?!! You have to take into account that each ballroom dance has a different technique to learn, so every week is almost from scratch. Also, what you don't see is the wardrobe fittings, the concept meetings, camera blocking and all the press we have to do through the week on top of our rehearsal time. It's a crazy crazy schedule that pushes the celebrities limits AND the pro dancers.
How does choreographing a dance differ for you, if you were working with another professional? Do you ever go easy on people when you see mistakes because they are amateurs?
Choreographing for my celebrity is a very different thing to choreographing with another pro. With my celebrity partner, each week is about discovering what works the best for them in that particular dance style, and especially what works quickly. There are always mistakes but that's OK, it's all part of the process. I'm definitely a tough coach though, I work my partner hard until happy with it.
Choreographing is such a passion of mine, I love love love the creative process, no matter who it's with. That's part of why I love this show so much: I get to live and breath creativity everyday.
Before Dancing with the Stars, what did you think was possible for a dancing career? Did anyone ever tell you a dancing career was unrealistic?
So many people!!! Gosh, growing up saying I wanted to be a dancer was tough. Nobody thought it would end up in a successful long running career. To be totally honest, I had no idea where it would end up, I just knew that I wasn't living if I wasn't dancing.
I'm an only child, but by 17, I had already moved to the States on my own for dance, and at 18. I packed a suitcase and moved to London! Despite people telling me I was crazy, and that dance isn't a secure career, I held on to this feeling that I had to follow my love. It came with a lot of sacrifice, and a lot of tears, but I never gave up.
I had a long career before DWTS though. By the time I was 20, I was touring around the world dancing for a good living. I had been on Broadway as a lead dancer in 2009, and I'd already choreographed multiple stage shows and a movie (Street Dance 2 3D). When DWTS came around, I felt like it was time to move into television. It was the perfect time actually.
Who do you wish for In a dream dance partner — both in terms of a professional dancer and an amateur celebrity?
I get asked this question a lot, and truthfully, it's about having someone that works just as hard as I do. It's so incredible when you creatively connect with another person and witness the magic you can create. There is nothing better than that. I love to dance with people that enjoy story telling through dance, that find purpose in the movement as opposed to just steps. A dance has to live and breathe like fire, it has to seem spontaneous and intense. You should never guess where it's going to go, and yet you feel like you move with it.
Geico had a funny TV commercial on last year about three people trying to tango. And I have to ask since there's that saying, "it takes two to tango," is there a way you could successfully choreograph a three or more person tango?
Of course! I would (for example) make it an Argentinian tango, and have it be a battle between to men fighting for the woman's attention. Each male trying to impress her and out do each other. I love trio dances!! 🙂
And in unusual trends, why do you think Dancing with the Stars hasn't yet paired up two men or two women? Not so much in a gay style. Just to throw people off how awesome dancing doesn't have to always be the opposite sex?
Dancing can absolutely be done with what ever match you can think of! Contemporary, hip hop, jazz you name it, there are no rules when it comes to those styles! However, ballroom dancing's roots are about the man and the woman, taking it all the way back to the early 1900's. it's a very traditional type of dancing, especially the standard dances. That is absolutely not to say that ballroom with 2 males for example is wrong, anything is right, but I feel like at DWTS we push the envelope so much with choreography and mixing of styles, that we try to keep the essence at least of ballroom dancing.
How can people enjoy dance at an older age? Right now, it's way too late to begin a professional dance career…or is it? What is the oldest age someone can begin on that road?
You an be any age to start. All you need is a few friends and go take a class. I would say if you've passed 30, it's too late to make it your profession, but you am certainly have fun, stay fit and healthy and enjoy learning how to move! Learning to dance gives you so many incredible benefits, and aside from the health positives, your confidence grows, you walk differently, stand differently. You have a different energy about you. Confidence is very sexy, and dance is the perfect way to get that.
What do you miss about Australia when in Europe or the USA?
I haven't lived I'm Australia now for 10 years!! And though I've really made LA home, I will never stop missing my family. I'm always missing births and deaths and weddings, but that all come with the sacrifice. It's so hard to be absent for so much, but I make sure I'm home every year for Xmas. I've never missed one in 10 years.
What is your next…step…haha, in your career? Are you ever going to surprise us with dance used in an unconventional method?
I'm going to end up making a transition into hosting, actually! But not for a while yet and even then my life will always have dance in it, I love the joy that dance brings people, both by watching it and participating in it. I want to eventually have a dance company that goes around to schools, children's hospitals and orphanages, spreading the joy of dance to kids that may not have the privilege of taking classes. I like to give back as much as I can, and hopefully in the future I can do more.
Can't Go Out? Here's Six Ways You Can See The World Right From Your Very Own Home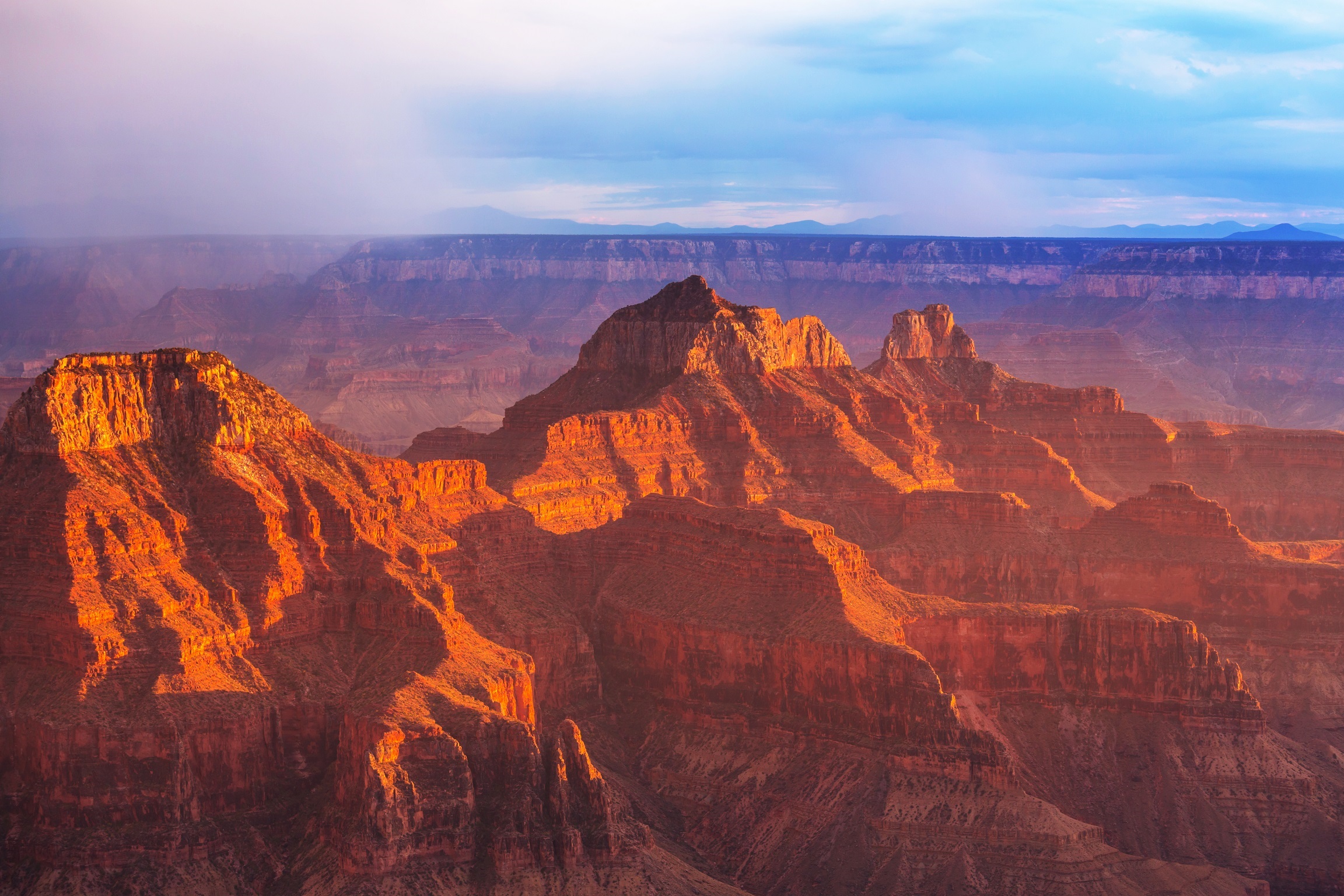 Turns out there are plenty of ways to beat the boredom blues!
Countries around the world are being asked to practice social distancing amid the coronavirus pandemic. Most businesses, attractions, theaters and museums have been closed down to help prevent the spread of the virus. Just last night here in the U.S., it was announced that the self-quarantine guidelines are to remain in place until April 30th of this year. Another month at home doesn't have to mean another month of carb-loading and channel flipping though! There are actually quite a few ways to keep your brain stimulated during these unprecedented, sedentary times. Below you will find six ways to experience the world from your very own house…and don't worry, I wouldn't put anything on this list that would require changing out of your comfy sweats.
Virtually experience the happiest place on Earth.
Safe to say we can all use a little happiness during these troubling times so why not turn to the home of happiness itself, DisneyWorld. YouTube channel, Virtual Disney World, offers dozens of 360 degree videos that allow you to virtually experience DisneyWorld attractions, shows, hotels, monorails, trains, boats, park areas and more. These videos are fully immersive meaning you simply pan your VR-headset, phone or tablet in any direction to experience all of the excitement happening around you. Now, you can relive the magic you've loved your whole life anytime from anywhere! *Giant turkey leg smell not included….unless you're actually cooking turkey legs while watching these videos, in which case I applaud your commitment.
Tour a national park on Google Earth.
Take a hike…well sort of. Hiking is a fun activity that can be done alone or with very few others, remember we are in socially distant times, but making your way to a trail might be a challenge these days. Public transportation schedules have been drastically altered and even if they weren't, a crowded train or a bus just sounds like the breeding ground for some heinous germs right now. You could try to carpool but again…germs! You can avoid any viral risk by simply checking out one of the 30+ virtual hikes on Google Earth. Last year, Google Earth released virtual tours of some of the most beautiful parks in the country. Grand Canyon National Park, Redwood National Park, Everglades National Park and so many others are featured in this exciting experience. On your "hike" you will see some of the most breathtaking trails and views these parks have to offer. Best part? You don't need bug spray.
Check out some of NYC's finest street art.
It's hard to feel particularly cultured when you're wiping the crumbs from your second lunch off your overly worn pajamas. With that being said, we should not let our love for the arts fade like our flannels have. Instead, check out some of New York's coolest street art via Google Arts and Culture. Their online experience 9 Amazing Street Art Murals In New York provides a fully immersive, virtual tour of some amazing art. In this tour you will see stunning artwork from prolific artists such as Eduardo Kobra, Keith Haring, Banksy and more. No need for a MetroCard to see these murals which is great because now you can put that $2.75 towards your next Seamless order.
Sing along while streaming your favorite Broadway shows.
Broadway has taught us all how defy gravity but now it's helping us defy boredom too! Theater has been the perfect vehicle for escapism since it's inception and now you can escape without even leaving your home! BroadwayHD is a streaming service that began broadcasting beloved Broadway shows back in 2015. With over 300 shows in their catalog, you can belt along to all of your favorite shows without having to worry about being escorted out of a theater. The platform is currently offering a free 7-day trial along with a very affordable $8.99/month plan. A one-year subscription is still cheaper than tickets to just one broadway show!
Virtually wander through some of the most impressive museums.
Staring at the same four walls of your apartment for weeks on end definitely won't keep your mind stimulated, trust me I know. Combat the brain laze by learning about some of the world's most fascinating arts and histories. Many of the world's finest museums are offering virtual tours that provide users with a fully immersive experience. Never made it to that dream trip to Paris? Tour the Lourve from your couch! Embarrassed by how out of breath you were when you finally climbed all of those stairs getting into The Met? Skip the stairs and see it all online! Never perfected that English accent? That's ok, no one will hear you on this virtual tour of The National Gallery in London! There are dozens of museums providing these tours and you can find most of them through a quick internet search. I listed a few below because this is the most brain stimulation I plan on having today.
Natural History Museum, London
Go to a house party.
NOT LITERALLY!!! We all know with the social distancing guidelines the last thing we should do is host a house party. To remedy our social urges is the new digital platform called HouseParty, which allows users to throw virtual parties with their friends. Like on many other live-streaming apps, HouseParty allows you and your friends to simultaneously FaceTime. What makes this app special, however, is its gaming feature. With HouseParty you and your friends can choose from a variety of party games to play all while maintaining a safe distance. The app is available for iOS, Android, macOS, and Chrome and is truly putting a new twist on classic pajama parties.
Be sure to try something new today otherwise you might just go crazy. We are living in unprecedented times so we might as well try some unprecedented ways of entertaining ourselves. Stay safe out there and stay socially distant…only physically of course!
Like what you read? Follow me on Instagram
Foodies Rejoice! You Can Build Your Breakfast With This New Lego Waffle Maker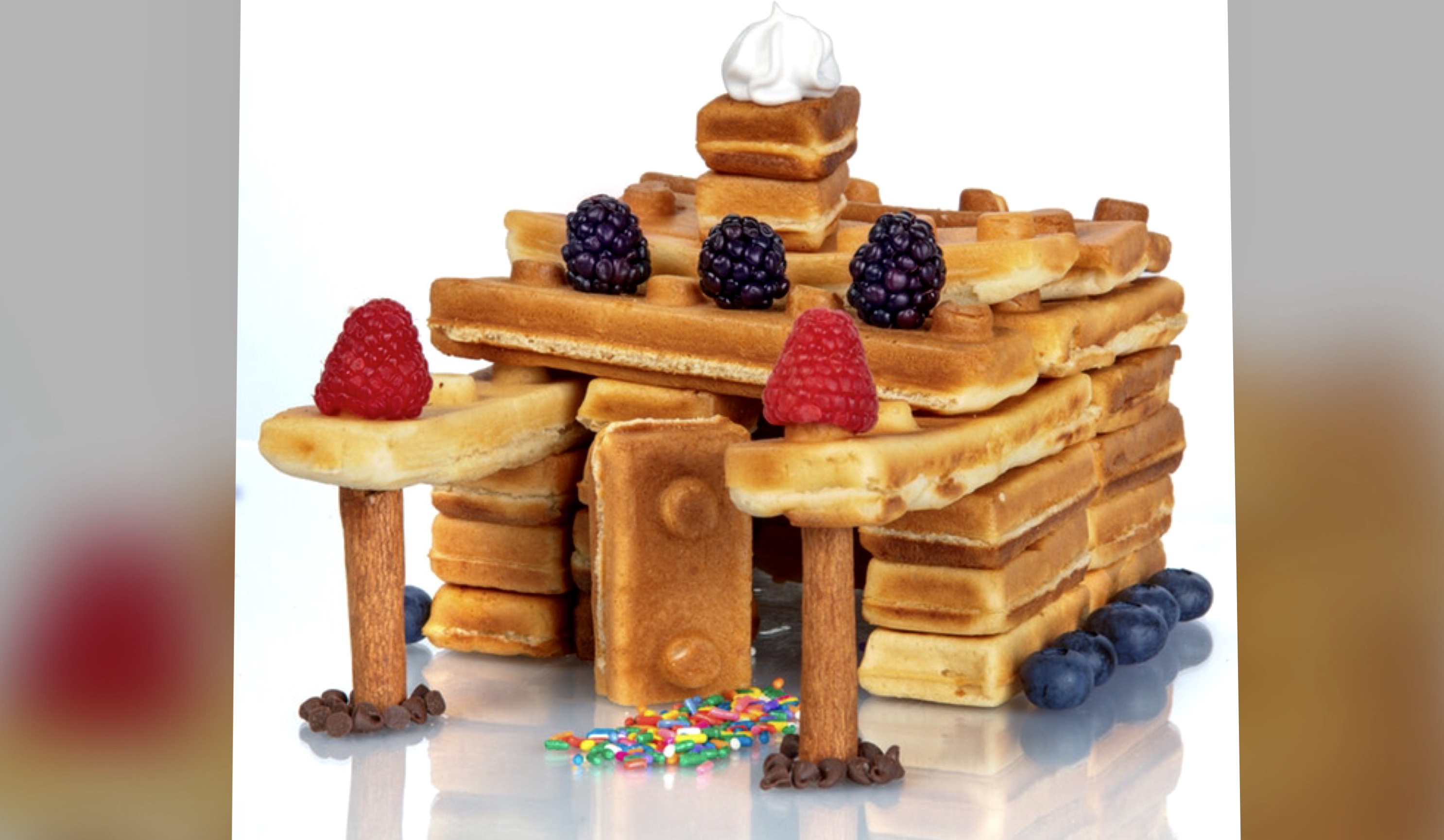 Finally an excuse to play with your food.
Breakfast is the most important meal of the day but maybe it can be the most fun too? Well there is a new kitchen gadget in the works that would definitely bring creativity to your morning routine. The Building Brick Waffle Maker turns ordinary waffle batter into interlocking building blocks so you can construct your own carb castle. The waffle maker makes 14 bricks at a time so there are plenty of pieces to play with. The company behind the maker also produces construction plates that make for the perfect base for your waffle creation.
If you're hankering for a waffle brick you might have to wait just a little bit longer sadly. The maker launched on Kickstarter with a goal of raising $7,500. At the time of writing this, the Kickstarter is up to a whopping $77,000! That's a lot of legos! According to the site, pledging $50 will get you one waffle maker, $75 will get you one waffle maker and two construction plates, $95 will get you two waffle makers, and $100 will get you one waffle maker and four construction plates – all of which will be delivered in August 2020.
Maybe it's time to Leggo the Eggo and start making waffle creations at home!
Like what you read? Follow me on Instagram
VIDEO: "Quarantine With Me" Is The Perfect Song For Social Distancing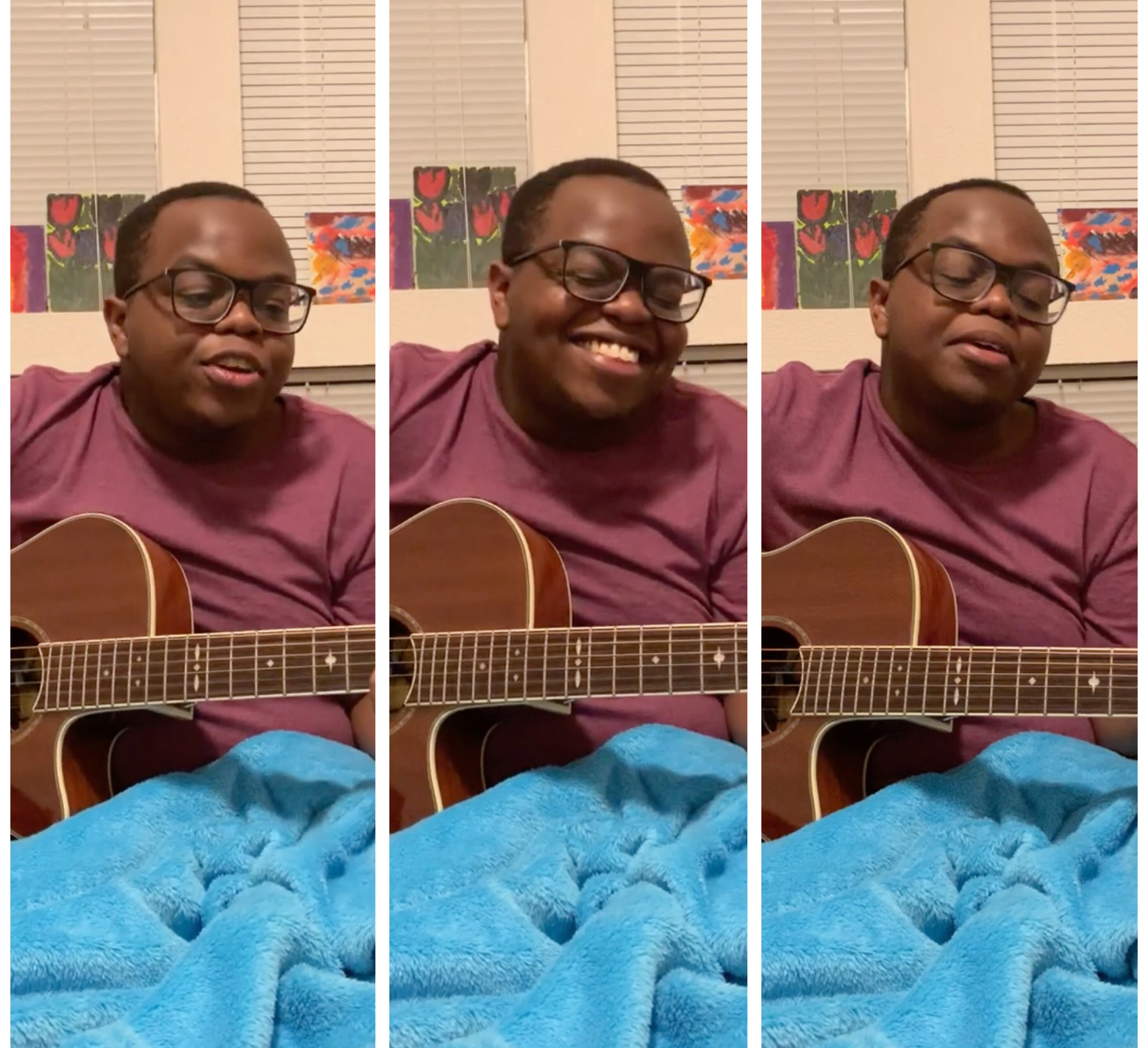 "You can put your hand in mine…once you washed it for the recommended 20 seconds time" is just the first line of this comically informative, coronavirus-themed ballad.
They say "necessity is the mother of invention." Well, you may not have known you needed a coronavirus-themed ballad but once you hear it, your quarantine will never be the same.  David Sikabwe, a 22-year-old student at UT Austin, took to Twitter to give a little corona-concert with a charming song he wrote entitled "Quarantine With Me." The song is oddly beautiful while still chock filled with good information about staying healthy during the global pandemic.
When speaking with Mashable, Sikabwe said the reasoning behind writing the song was sort of random:
"The song was really just a random idea I had. There are a lot of songs written about staying home with someone you care about like 'Nothing' by Bruno Mars an 'Do You Wanna Do Nothing with Me' by Lawrence. I figured that sentiment had a special significance with the looming specter of this disease."
Hope this song helps bring some levity to your quarantine. Be sure to share with friends…FROM A SAFE DISTANCE!
Like what you read? Follow me on Instagram