REAL TIME REVIEW: 'Scandal/How To Get Away With Murder' Mega Event!
I wish there was a way to bottle up and mass produce the Black Girl Magic we are going to witness tonight. Seven years ago, Shonda Rhymes introduced to the fearless, brilliant and of course, beautiful Olivia Pope, a la Kerry Washington. She burst onto the screen with a gorgeous, oversized wardrobe, fast talking banter, and the confidence to coin the phrase so many of wish we could say at least once in our lives: "it's handled!" As fans, we were good with Scandal. We thought, 'how much better could Shonda do?' Then, in 2014, How to Get Away With Murder was handed to us on a golden platter and we knew we had another dynamo on our screens. Viola Davis brought Annalise Keating to life as the tough as nails, brilliantly savage, and intriguingly radiant defense attorney who literally teaches a course on getting away with murder. Over the years these two shows have delivered the drama time and time again, making Thursday nights the best night of the week. Tonight, every TGIT fan is on the edge of their seat as Scandal and How to Get Away With Murder finally crossover! When last we left our two leading ladies on their respective shows, Olivia just resigned from her position as Chief of Staff to the first female President of the United States, and Annalise just lost her appeal for a class action lawsuit. In the last moments of HTGAWM, Annalise is attempting to take that class action suit to the U.S Supreme court, by seeking the help of one, miss Olivia Pope. I will be here giving a real time review below, so grab the popcorn and red wine and lets get away with this scandal!
We are going old school tonight. The classic close up on Olivia's hand as she writes "How to Get Away With a Scandal" on the chalkboard is an amazing nod to how we first fell in love with HTGAWM.  Seeing Olivia as a professor is interesting, perhaps this could be a new venue for her now that she in unemployed. It will be interesting to see how Shonda crowns Olivia with the white hat again because at this point every character seems to hate her. This final season can't end with Olivia on the outs…can it?!? I am happy to see Marcus is still  somewhat in Olivia's corner though, and I am happy he is getting some more screen time. He isn't utilized enough.
The speedy banter between Annalise and Olivia should be avail be on iTunes so I can use it as my morning motivation. Did Olivia just handle Annalise? The "my town, my rules!" line is a classic demonstration of control for Olivia and Annalise conceding can't last long. We all know both of these women are rule breakers.
Mellie and Olivia are opponents again, which is super upsetting. When this season began with the duo as a strong team, finally overcoming all they have been together, I really thought the new relationship was here to stay. Of course, the show wouldn't be as dramatic if that were the case, but for the sake of the characters, I hope their bond mends by the end of the series.
Any time there's an upbeat, jazzy song playing you know big business is happening! The montage of media bytes countered by Quinn's opposing team is classic Scandal. It's been so long since we've seen this! We are getting good Olivia back from the clutches of absolute power, and the show going back to it's roots is more evidence of that.
Jake and Mellie feel oogie. His loyalty to whomever holds his leash at the moment makes it hard to place any value on him. If someone is going to be axed before the season ends it will be him. Calling it now.
A hair salon scene!!!!! The amount of black influence/culture being discussed and demonstrated in this crossover is perfect. It is rare to see a network get behind one black female lead, but to have two is spectacular. Annalise bringing up her darker skin hue is a painful reminder of the prejudice that many face in the black community. Olivia's counter of Annalise's personality being the reason why people resent her is probably true in the case of the new frenemies, but Annalise's feelings are rooted deeply in her personal history.
Whether you are team Olitz or not, there is no denying that Fitz always had a way of getting through to Olivia. When he reminds her of who she truly is, and what her mission has always been, a turning point is definitely marked. Are they riding into Vermont when all of this is done?
The time at the salon was well worth it. Olivia's hair is laid. As is Annalise's lawyer bob.
Olivia finally lowers her guard during the interview. She and Annalise can officially begin to conquer the world.
There's some sexual tension brewing between Michaela and Marcus. Please don't cheat on Asher!!! Michaela has had an interesting upbringing in that she was raised by a white woman, but used as a means of income through foster care checks from the government. Michaela thrives off of escaping her past, but Marcus embraces the roots of his low income past. Michaela might be able to use this change of perspective to grow and make peace with her past.
We are now in the HTGAWM hour! No time for a bathroom break?!?!
Annalise and Olivia training for the appeal to the Supreme Court is like watching two gladiators suiting up for battle. How fun was penning this episode for the writers!?
Olivia reassuring Annalise that she has overcome every obstacle in her journey from Memphis born Anna Mae to  legal legend, is so emotionally charged. Leaving Annalise to "take in her moment" brought me to tears. It's hard to imagine what it must feel like to reach the pinnacle of your career, but it's impossible to imagine what it must feel like to reach that pinnacle under the crippling reality that so many depend on your success.
Annalise's mom is in D.C! It makes sense for her to make an appearance during the biggest case of her daughters career. More black culture as Sophia brings some soul food to fuel up the women. The culture is so pivotal to everything going on in these two hours. Wishing I could trade my popcorn for biscuits right about now…
Michaela!!!! What did I tell you?!?! I specifically said not to cheat on Asher! Asher is going to be devastated when he finds out that Michaela and Marcus were getting hot and heavy. Of course Asher is the only one to identify Marcus as the former Press Secretary of the United States. Uncomfortable man-crying scenes are surely to come within the next few episodes.
The trial is starting and the background music is swelling, which is never good news. I don't know why Annalise would answer the phone at a time like this. Moments before she is set to speak on behalf of over a hundred victims, she answers her phone?! I can't have a phone at Thanksgiving dinner but this is ok? It doesn't help that the call is coming from Jacqueline, who is in the hospital tending to Isaac who has overdosed. Sure Jacqueline's  fury is somewhat justified but her expression of it is wrongly executed. Jacqueline's a therapist, how can she think lashing out at Annalise is beneficial to either of them in the situation. Revoke that PhD.
I am happy that the writers choose to keep Annalise's sobriety at the forefront of her character development. Alcoholism is not something that can be handled in a three episode arc. Watching her battle her disease repeatedly emphasizes an accurate depiction of what addicts go through daily. Olivia summed it up best though when she reminds Annalise the "vodka" she craves is inside her all along.
Annalise is fearless going up against the Justices, especially when Justice Strickland is coming at her hard. He is trying to tear her down repeatedly, but she doesn't lose her cool like we've seen in the past. She knows the severity of this trial. She knows she has to be more level headed than ever. Having race be the determining factor in this trial makes sense for the plotline, but also thematically. Annalise comes in clutch with her Hail Mary (sports reference?!?) by flipping the switch on the old, staunch, white guy. Quoting Strickland on the importance of race form a past trial was brilliant. Annalise's speech is inspiring. We are in troubled times, these words are especially deafening. Hearing Annalise ask if we want to live in an America where money is more important than humanity hit close to home. Many of us have been asking that same question lately.
A bittersweet ending to the mega, two hour event as it looks like the class action suit might be swinging in Annalise's favor, but Simon is awake! This could be the downfall of everything she just battled for. The farewell between Annalise and Olivia is sad as well because this will likely be the last time we see the two within the same world together.
The crossover left us asking so many questions about the remainder of the season. Does Simon remember the events leading up to shooting himself? Did Annalise win the trial? What's next for Olivia? Can I rock a wide-legged, muted pantsuit and oversized purse? Oh Shonda, you will always keep us guessing!
VIDEO:Rolled Ice Cream, Cheetos Bagels And Grasshoppers Are Just Some Of The Unusual Things Brian Balthazar Has Eaten On 'The Wendy Williams Show'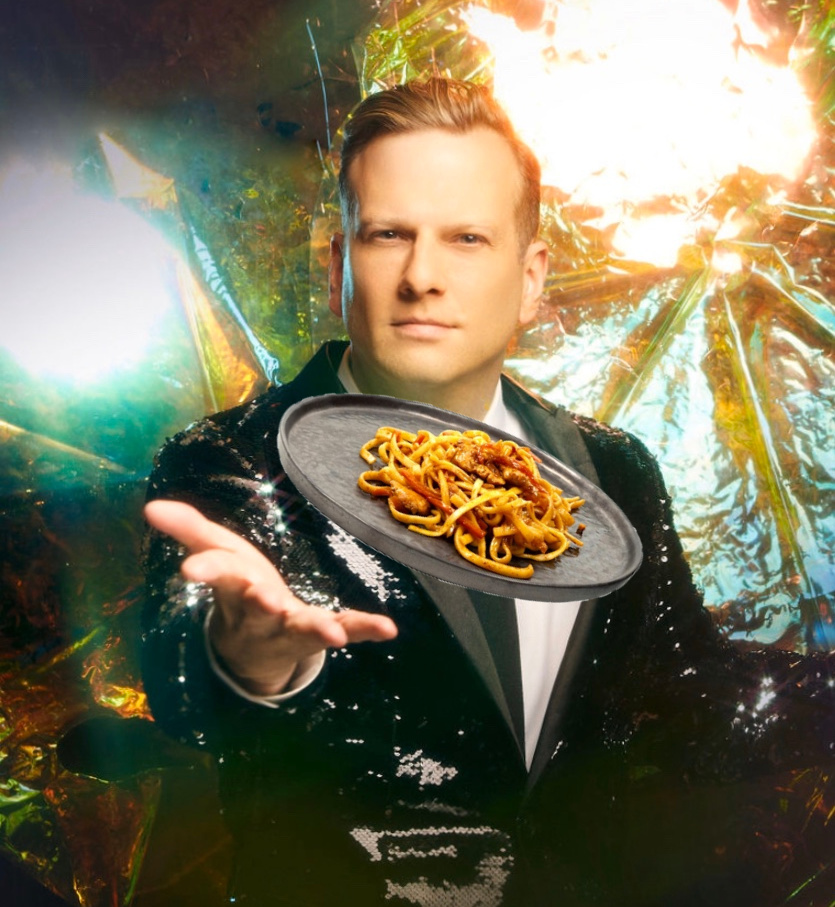 You've seen pop culture expert, Brian Balthazar, appear on The Wendy Williams Show quite a bit over the last few years. He even co-hosted the show on three separate occasions. It wasn't until his last visit where he and Jason Biggs chowed down on a KFC Cheetos Chicken Sandwich that it hit me: Being on the daytime talk show makes Brian Balthazar hungry!

The proof is in the pudding…pun definitely intended. Carla Hall made sure to bring some snacks for Brian when they cohosted together.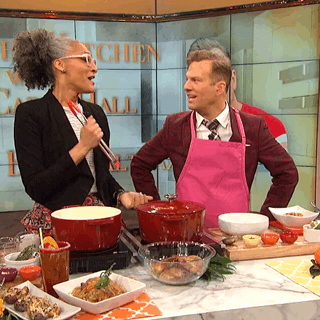 Sure, Wendy is known for telling us to "grab a snack and come on back"…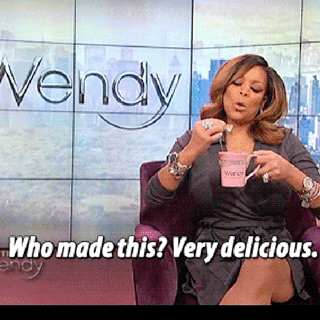 But you'd have to be absolutely famished to want to eat fish sliders at 10am.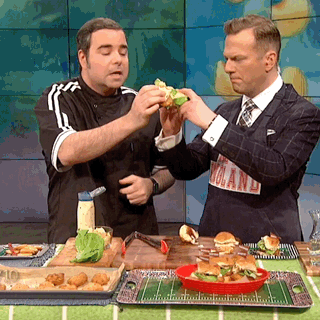 He's gotten so hungry he resorted to eating GRASSHOPPER TACOS on the show!

Could it be that Brian isn't actually hungry though? Could he just be a brave soul willing to be the taste tester so we don't have to? Could my theory be flawed?!
I suddenly feel like maybe we owe Brian a big thanks…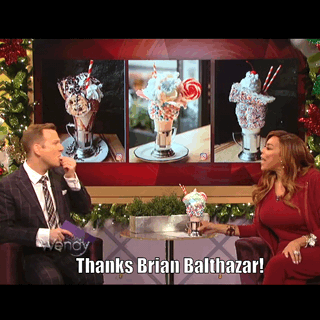 Either way, it's fun to watch! Click below to take a look at a compilation of all the fun stuff Brian Balthazar has eaten on The Wendy Williams Show!
Can't Go Out? Here's Six Ways You Can See The World Right From Your Very Own Home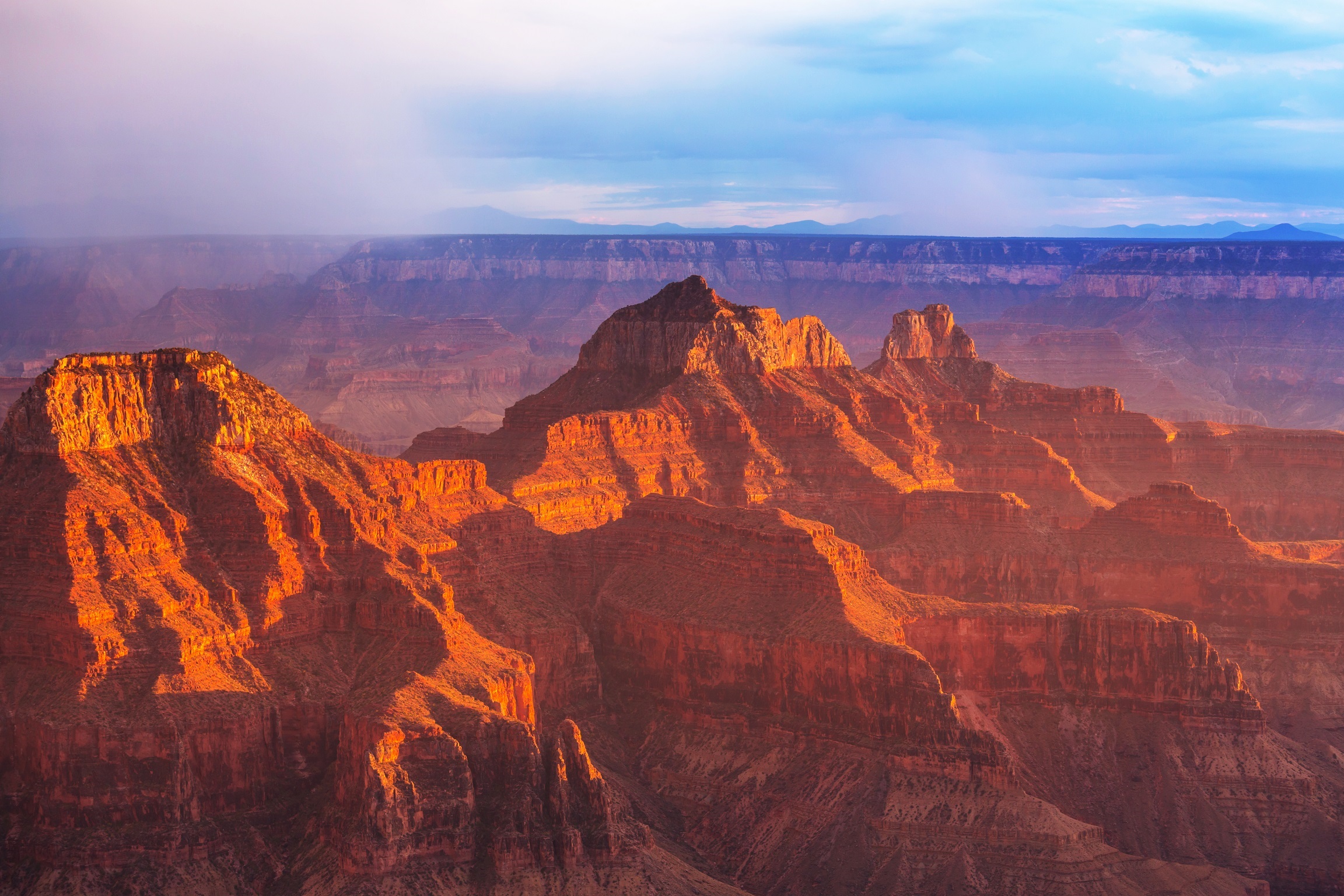 Turns out there are plenty of ways to beat the boredom blues!
Countries around the world are being asked to practice social distancing amid the coronavirus pandemic. Most businesses, attractions, theaters and museums have been closed down to help prevent the spread of the virus. Just last night here in the U.S., it was announced that the self-quarantine guidelines are to remain in place until April 30th of this year. Another month at home doesn't have to mean another month of carb-loading and channel flipping though! There are actually quite a few ways to keep your brain stimulated during these unprecedented, sedentary times. Below you will find six ways to experience the world from your very own house…and don't worry, I wouldn't put anything on this list that would require changing out of your comfy sweats.
Virtually experience the happiest place on Earth.
Safe to say we can all use a little happiness during these troubling times so why not turn to the home of happiness itself, DisneyWorld. YouTube channel, Virtual Disney World, offers dozens of 360 degree videos that allow you to virtually experience DisneyWorld attractions, shows, hotels, monorails, trains, boats, park areas and more. These videos are fully immersive meaning you simply pan your VR-headset, phone or tablet in any direction to experience all of the excitement happening around you. Now, you can relive the magic you've loved your whole life anytime from anywhere! *Giant turkey leg smell not included….unless you're actually cooking turkey legs while watching these videos, in which case I applaud your commitment.
Tour a national park on Google Earth.
Take a hike…well sort of. Hiking is a fun activity that can be done alone or with very few others, remember we are in socially distant times, but making your way to a trail might be a challenge these days. Public transportation schedules have been drastically altered and even if they weren't, a crowded train or a bus just sounds like the breeding ground for some heinous germs right now. You could try to carpool but again…germs! You can avoid any viral risk by simply checking out one of the 30+ virtual hikes on Google Earth. Last year, Google Earth released virtual tours of some of the most beautiful parks in the country. Grand Canyon National Park, Redwood National Park, Everglades National Park and so many others are featured in this exciting experience. On your "hike" you will see some of the most breathtaking trails and views these parks have to offer. Best part? You don't need bug spray.
Check out some of NYC's finest street art.
It's hard to feel particularly cultured when you're wiping the crumbs from your second lunch off your overly worn pajamas. With that being said, we should not let our love for the arts fade like our flannels have. Instead, check out some of New York's coolest street art via Google Arts and Culture. Their online experience 9 Amazing Street Art Murals In New York provides a fully immersive, virtual tour of some amazing art. In this tour you will see stunning artwork from prolific artists such as Eduardo Kobra, Keith Haring, Banksy and more. No need for a MetroCard to see these murals which is great because now you can put that $2.75 towards your next Seamless order.
Sing along while streaming your favorite Broadway shows.
Broadway has taught us all how defy gravity but now it's helping us defy boredom too! Theater has been the perfect vehicle for escapism since it's inception and now you can escape without even leaving your home! BroadwayHD is a streaming service that began broadcasting beloved Broadway shows back in 2015. With over 300 shows in their catalog, you can belt along to all of your favorite shows without having to worry about being escorted out of a theater. The platform is currently offering a free 7-day trial along with a very affordable $8.99/month plan. A one-year subscription is still cheaper than tickets to just one broadway show!
Virtually wander through some of the most impressive museums.
Staring at the same four walls of your apartment for weeks on end definitely won't keep your mind stimulated, trust me I know. Combat the brain laze by learning about some of the world's most fascinating arts and histories. Many of the world's finest museums are offering virtual tours that provide users with a fully immersive experience. Never made it to that dream trip to Paris? Tour the Lourve from your couch! Embarrassed by how out of breath you were when you finally climbed all of those stairs getting into The Met? Skip the stairs and see it all online! Never perfected that English accent? That's ok, no one will hear you on this virtual tour of The National Gallery in London! There are dozens of museums providing these tours and you can find most of them through a quick internet search. I listed a few below because this is the most brain stimulation I plan on having today.
Natural History Museum, London
Go to a house party.
NOT LITERALLY!!! We all know with the social distancing guidelines the last thing we should do is host a house party. To remedy our social urges is the new digital platform called HouseParty, which allows users to throw virtual parties with their friends. Like on many other live-streaming apps, HouseParty allows you and your friends to simultaneously FaceTime. What makes this app special, however, is its gaming feature. With HouseParty you and your friends can choose from a variety of party games to play all while maintaining a safe distance. The app is available for iOS, Android, macOS, and Chrome and is truly putting a new twist on classic pajama parties.
Be sure to try something new today otherwise you might just go crazy. We are living in unprecedented times so we might as well try some unprecedented ways of entertaining ourselves. Stay safe out there and stay socially distant…only physically of course!
Like what you read? Follow me on Instagram
AWWW: A Rescue Team Of 9 Was Needed To Rescue 1 Adorably Chubby Rat
Over in Bensheim, Germany a rotund rodent got herself into a jam when she tried to squeeze through a hole of a manhole cover only to get stuck…and honestly, I can relate. When I was 8 years old I tried to squeeze my thunder-thighs-in-training into a children's swing and it took my dad and three other grown men to get me out. I am the German fat-rat!
Volunteer firefighters were called when a young girl noticed the fat rat was stuck and no time was wasted to help the poor critter. Eight firefighters and at least one animal rescuer appeared on the scene to safely extract the chubby critter. Animal rescuer Michael Sehr told BBC "She had a lot of winter flab and was stuck fast at her hip. There was no going forward or back." When asked why anyone would even want to save something so many are repulsed by Sehr said "Even animals that are hated by many deserve respect."
Alls well that ends well! Hopefully no authorites will be needed to help me shimmy out of these skinny jeans I thought looked cute this morning…in the meantime, check out the entire rescue below!