B'WAY BUZZ: June's #Hamildrop Gets Deep…Mobb Deep That Is
We may all be joking about LONG 2018 feels but I just realized that we are officially halfway through the #Hamildrops series, which makes me wish we had 18 more months left in this year.
From the genius mind of Lin-Manuel Miranda comes the latest installment of his year-long endeavor #Hamildrops, where once each month fans are treated to new Hamilton content. Rap superstars, Mobb Deep take the lead on this month's song is entitled "Boom Goes The Cannon." The song samples "Right Hand Man," a song from the musical smash hit, and was one of the last projects Prodigy performed on before his untimely passing.
Prodigy and Havoc joined together to form Mobb Deep back in 1991. The became staples in the hip hop and rap community in 1995 with their second album, The Infamous. It was not long until the duo was recognized as one of the greatest hip hop groups of all times, often praised for their straightforward storytelling. On June 20, 2017, Prodigy lost his life after accidentally choking. It was a shock to the both the community and fans everywhere.
Miranda tweeted the announcement of the new song with the caption "Rest in peace Prodigy. Thank you Havoc." He also said in an official statement
"I feel so humbled and grateful that Havoc and Prodigy not only came to see us at the Rodgers in 2016, but were inspired to create this track before Prodigy's untimely passing last year. Their lyrics, as ever, paint a vivid picture of friendship and solidarity in the face of overwhelming odds. I'm unbelievably proud to present new Mobb Deep music in 2018. This one's for Queensbridge. 'Boom Goes The Cannon…' incorporates a sample of 'Right Hand Man' while Prodigy delivers his verse as George Washington, one of the characters from Hamilton."
Havoc also spoke about his excitement around the project while also saying that Prodigy will "forever be my 'right hand man." All of the emotional levels that must have occurred for Havoc since the project was first worked on back in 2016 magnifies the power behind the song. Take a listen to the latest #Hamildrop below, and stay tuned for next month when the next stroke of genius drops!
B'WAY BUZZ: Ben Platt's Diverse Music Video For 'Temporary Love' Will Bring You To Tears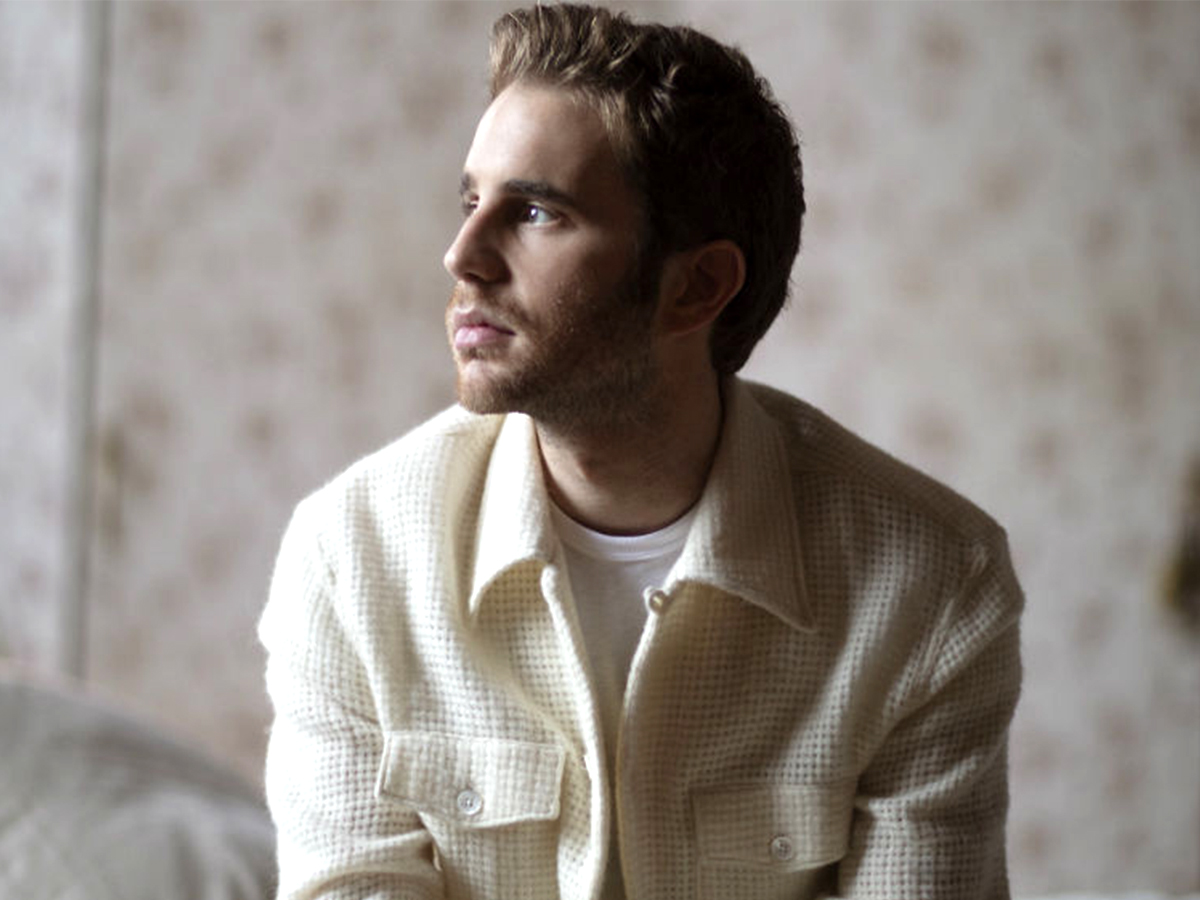 The tears streaming down my face certainly don't feel temporary! Broadway and film star, Ben Platt, just released a music video for his latest single, "Temporary Love," and it is the true definition of #feelgoodFriday. Not only is the song a beautiful one, the video has caused several coworkers of mine to ask if I'm alright because I have been staring at my computer teary eyed for what it is certainly too long for any workplace.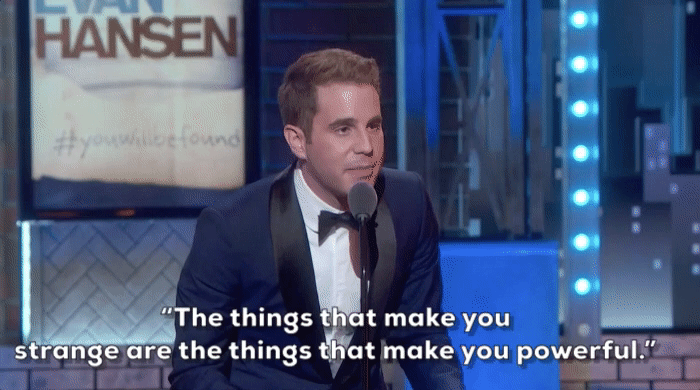 "Temporary Love" is the fourth single from the Dear Evan Hansen star's debut album, Sing To Me Instead. The music video, directed by Nick Lieberman, features various, romantic couples of all ages, races and orientations. The powerful imagery and the song's message combined with Platt's velvety smooth voice is enough to tug at anyone's heart strings.
Sing To Me Instead will be released on March 29th and will feature previous singles "Grow As We Go," "Bad Habit" and "Ease My Mind." Click below to watch the beautiful music video!
Like what you read? Follow @ChrisSiretz on Twitter and Instagram
B'WAY BUZZ: Jeremy Jordan And Laura Osnes Team Up In "The Next Ten Minutes Ago" To Create A Mashup That Will Restore Your Faith In Love
Who could have thought pairing one of Broadway's hottest heartthrob's with a literal Princess would create the romantic mashup to end all romantic mashups? I could. It's really kind of obvious, you guys.
The web series R&H Goes Pop! releases music videos featuring contemporary twists on classic Rodgers & Hammerstein songs. For this installment, Broadway stars Jeremy Jordan and Laura Osnes combined their beautiful talents to perform a mashup of "Ten Minutes Ago" from Rodgers & Hammerstein's Cinderella and "The Next Ten Minutes" from Jason Robert Brown's The Last Five Years. Jeremy starred in the film version of the Jason Robert Brown favorite and Laura Osnes was Cinder-freaking-ella on Broadway!
The mashup is beautiful and I suggest you warn your cubicle neighbor…they may hear sniffle halfway through. Click below to hear two of Broadway's finest!
B'WAY BUZZ: Ashley Parker Angel, Kyle Dean Massey And Other 'Wicked' Alum Give 'What Is This Feeling?' The Boy Band Treatment
The hit musical Wicked could only be improved with the addition of one thing…a boy band. You thought I was going to say jazz hands didn't you?
The #OutOfOz series offers new renditions of the music written by Stephen Schwartz for the hit Broadway musical. Since the inception of the series we have seen big names like Jennifer Nettles, Aaron Tveit and original witches, Idina Menzel and Kristin Chenoweth, add new twists to the popular songs. In the latest installment, several Wicked alum band together…pun definitely intended…to give "What Is This Feeling?" a boy-band-pop spin. Ashley Parker Angel dug deep into his O-Town past to nail the synched choreo and lead the boys through the charming music video. Kyle Dean Massey, Jeff Heimbrock, Daniel Quadrino and Jeremy Thompson round out the Broadway boy band and create an image for a poster I would so totally hang above my bed.
Check out the fun rendition of the Wicked hit below!
Like what you read? Follow me on Twitter and Instagram