CELEB NEWS: Demi Lovato Rushed To Hospital For Apparent Overdose
Earlier today, TMZ broke the news that actor and singing sensation Demi Lovato was rushed to the hospital after suffering from what appeared to be a heroin overdose. Before paramedics arrived, law enforcement reported that Lovato was treated with Narcan, an emergency treatment for narcotics, at her home. By the time paramedics made it to Lovato's home in Hollywood Hills, she was unconscious. Nearly an hour and a half later, however, Lovato's aunt took to social media to announce that Lovato was "awake and responsive."
The former Disney star has publicly battled with substance abuse for a long time but had committed to sobriety for 6 years. She fell off the wagon however, as she confessed in the song "Sober" that she released last month. Lovato was supposed to appear on Beat Shazam on FOX tonight, however the network decided to pull the pre-recorded appearance and air another episode instead. Thursday night, Lovato was supposed to headline a concert in Atlantic City, which is now canceled as well.
Lovato's honesty and bravery with her battle has been a applauded by both fans and celebrities alike. She has been transparent with her battle and told the truth about just how tormenting substance abuse can be. Because of that transparency, tons of support has been outpouring from social media.
Sending Prayers for Demi Lovato you just never know what people are going through so please have compassion & no jokes🙅🏾 but let's be encouraging so she will get the help she needs❤️🙏🏾 https://t.co/1BMTn8k88i

— Missy Elliott (@MissyElliott) July 24, 2018
https://platform.twitter.com/widgets.js
Love u @ddlovato ❤️thinking of you + your family + fans + friends 🙏praying for you and thinking of you 🙏

— kesha (@KeshaRose) July 24, 2018
https://platform.twitter.com/widgets.js
I love @DDLovato so much. It breaks my heart that she is going through this. She is a light in this world, and I am sending my love to her and her family.

— Ellen DeGeneres (@TheEllenShow) July 24, 2018
https://platform.twitter.com/widgets.js
No updates have been released on the young star since late afternoon, but fans are hoping to hear from her soon. Good luck Demi, we wish you well!
Laura Dern Honors Her Parents In Touching Academy Award Win Speech
Laura Dern, who has been slaying awards season this year for her role in "Marriage Story," took home the ultimate prize – a Best Supporting Actress Academy Award – and thanked her actor parents in a touching acceptance speech.
Her parents, actors Diane Ladd and Bruce Dern brought her to the Oscars with them when she was just 7 years old.
"Some say never meet your heroes. I say if you're really blessed, you get them as your parents. I share this with my acting hero my legends, Diane Ladd and Bruce Dern. You got game. I love you."
Dern's mother has been nominated three times, her father twice, but neither have won. Her mother can be seen during the speech crying in the audience.
Congrats Laura!!!
POP UPDATE: Justin Bieber, "Friends" For Life, And The Critics Choice Awards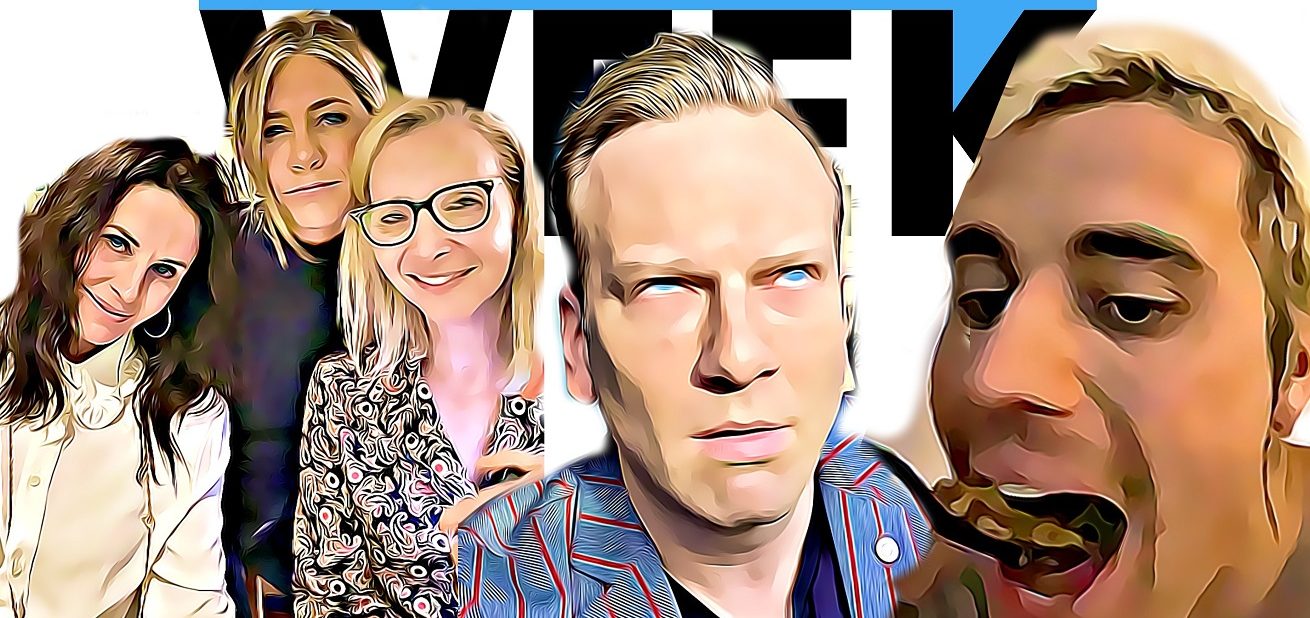 We're going to be doing some quick video updates whenever we can! Here's the latest! Justin Bieber begging for streams, (while you can hear him chew – ew), the ladies of Friends reunited, and mother nature. Take a look!
Courteney Cox's Instagram Caption Is Every Parent With A Teenage Kid
Have you heard? It's 2020 and we're all supposed to music videos on TikTok. Courteney Cox is no exception. The TV star posted an instagram of her and her daughter Coco dancing it out, with the hilarious caption, "Wanna see your child lose their patience? Do a TikTok with them."
Also, how long does it take to actually learn one of these routines? It seems very time consuming.
What I was really hoping for was video of her daughter losing her patience, but what we got was a pretty strong routine!