CELEB NEWS: Demi Lovato Rushed To Hospital For Apparent Overdose
Earlier today, TMZ broke the news that actor and singing sensation Demi Lovato was rushed to the hospital after suffering from what appeared to be a heroin overdose. Before paramedics arrived, law enforcement reported that Lovato was treated with Narcan, an emergency treatment for narcotics, at her home. By the time paramedics made it to Lovato's home in Hollywood Hills, she was unconscious. Nearly an hour and a half later, however, Lovato's aunt took to social media to announce that Lovato was "awake and responsive."
The former Disney star has publicly battled with substance abuse for a long time but had committed to sobriety for 6 years. She fell off the wagon however, as she confessed in the song "Sober" that she released last month. Lovato was supposed to appear on Beat Shazam on FOX tonight, however the network decided to pull the pre-recorded appearance and air another episode instead. Thursday night, Lovato was supposed to headline a concert in Atlantic City, which is now canceled as well.
Lovato's honesty and bravery with her battle has been a applauded by both fans and celebrities alike. She has been transparent with her battle and told the truth about just how tormenting substance abuse can be. Because of that transparency, tons of support has been outpouring from social media.
Sending Prayers for Demi Lovato you just never know what people are going through so please have compassion & no jokes🙅🏾 but let's be encouraging so she will get the help she needs❤️🙏🏾 https://t.co/1BMTn8k88i

— Missy Elliott (@MissyElliott) July 24, 2018
https://platform.twitter.com/widgets.js
Love u @ddlovato ❤️thinking of you + your family + fans + friends 🙏praying for you and thinking of you 🙏

— kesha (@KeshaRose) July 24, 2018
https://platform.twitter.com/widgets.js
I love @DDLovato so much. It breaks my heart that she is going through this. She is a light in this world, and I am sending my love to her and her family.

— Ellen DeGeneres (@TheEllenShow) July 24, 2018
https://platform.twitter.com/widgets.js
No updates have been released on the young star since late afternoon, but fans are hoping to hear from her soon. Good luck Demi, we wish you well!
VIDEO: Why Paris Hilton Is A Chameleon.
Paris Hilton sat down with me and Makho Ndlovu at the People Now studios to talk about her new fragrance "Electrify," the first song she plays when she's DJ'ing, and what character's she likes the play… in real life!
What an amazing time it is visiting and guest co-hosting People Now. The people on camera and behind the scenes couldn't be more kind and welcoming! And Paris herself was absolutely charming and sweet.
Watch How This Hasselhoff Deepfake Takes Years Off The Actor!
Visual effects artist Chris Ume takes countless images of David Hasselhoff from his past Baywatch days, then creates a younger avator, blending the new, artificial Hof onto the real life Hoff.
The process of this crazy magic? It's called a Deepfake = combining and superimposing existing images and videos onto a source image or video. The process is incredible, and yet still relatively in its infancy. If things keep progressing this genre as we can only expect they will, it's not a stretch to imagine that we could someday see an actor actress play a younger version of themselves so convincingly we won't see how they did it.
To follow more of his work, subscribe to Chris' youtube channel.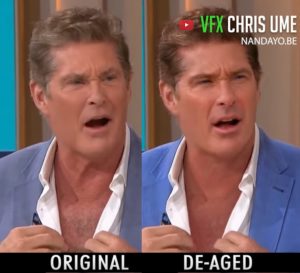 Chatting With Charo: The "Hair" Edition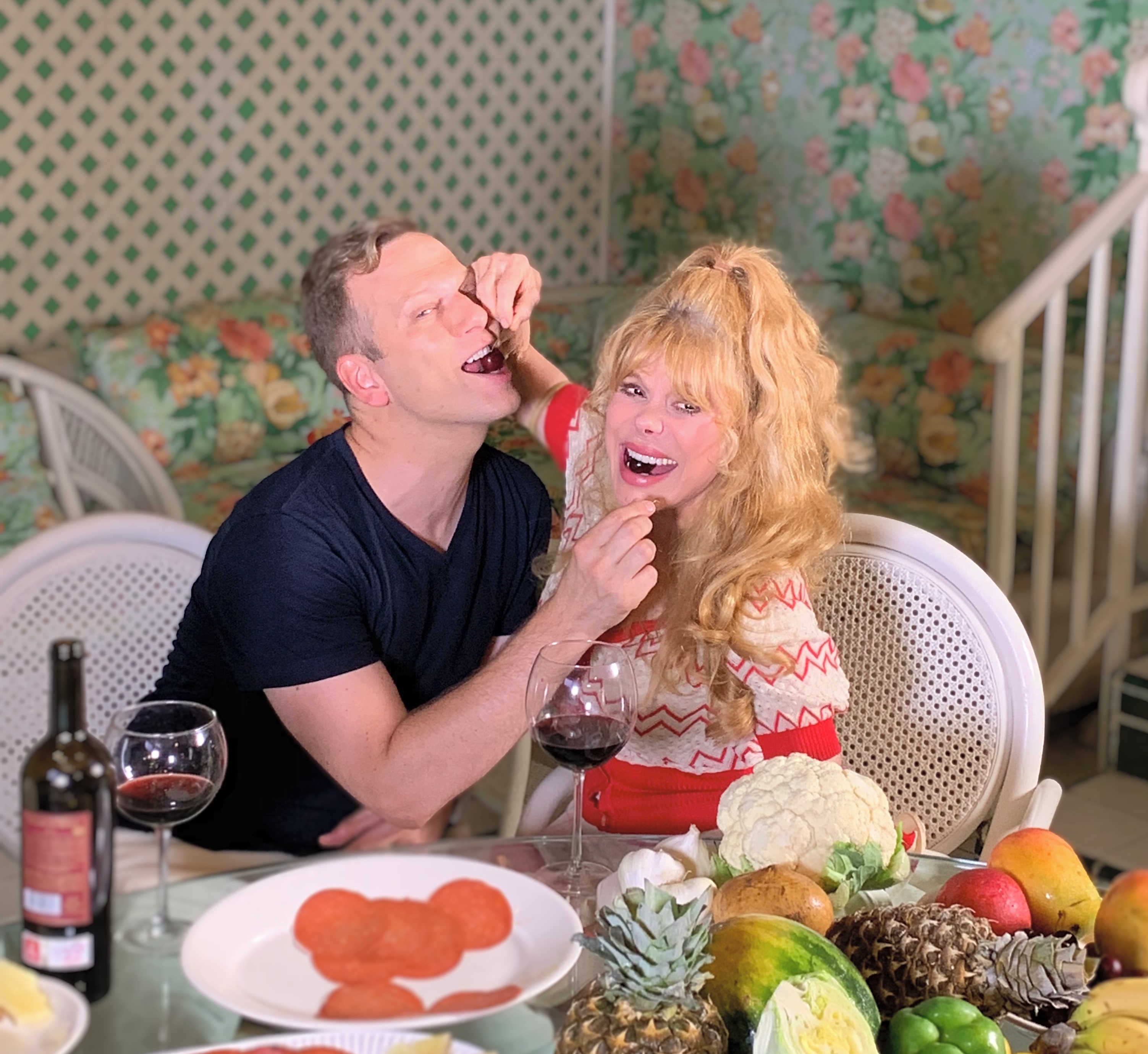 Brace yourself! There is a lot you don't know about Charo's hair! Listen, learn – and laugh your ass off – all along the way!
I got to visit Charo at her home just a week ago (I've known her wonderful family for many years) and we started out chatting about food (which explains all the tapas on the table!) But not so shockingly, we got sidetracked! This conversation about her hair had me laughing until I was crying!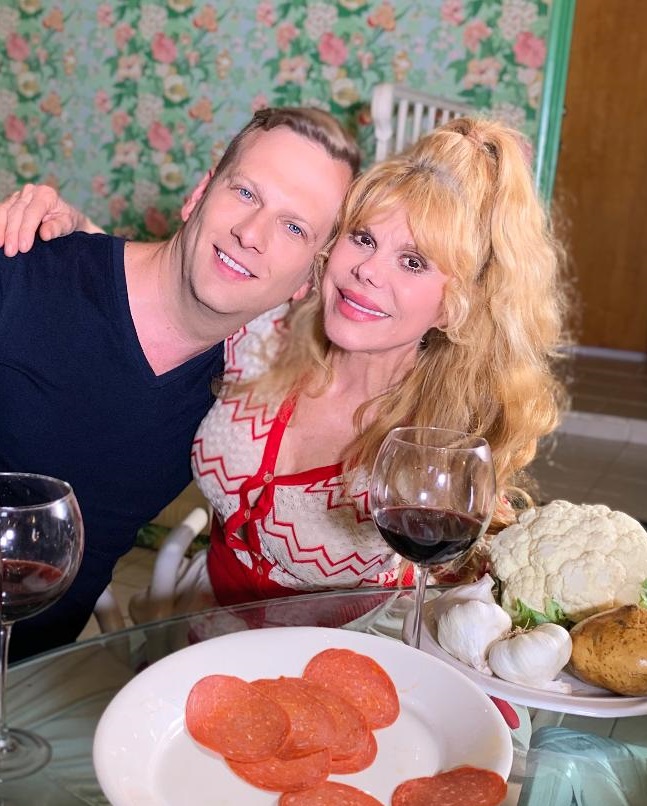 Catch more chatting with charo! Follow her on Twitter!
Follow her on Instagram!
And Hey, why not follow me too! On twitter and instagram!