REALI-TEASE: Carole Radziwill Is Leaving 'RHONY' And My Heart is Officially Broken
Carole is leaving The Real Housewives Of New York. I have had break-ups that hurt less than this! The hip, chic, Soho gal is tossing her golden apple aside to go back to her roots. The award winning journalist and author confirmed with PEOPLE that she will be leaving the hit reality show to return to journalism and producing.
Carole became a Housewife in season 5 after a big cast shake up which resulted in 4 previous housewives exiting the show. Fans immediately took to Carole's chill demeanor and interesting outlook on life. Her past also proved to be equally as compelling as she married into royalty when she wed Anthony Radzwill, son to the Prince Stanislas Radziwill. Carole was widowed only four weeks when her best friend Carolyn Kennedy, along with John F. Kennedy Jr. and Lauren Bessette, died in a plane crash. All of this heartache molded Carole into one of the most fascinating Housewives of any franchise.
Over the years, Carole befriended many of the ladies on the show but became besties with Bethenny Frankel upon Bethenny's return in season 7. The two were inseparable and their relationship often sparked jealousy amongst the other cast members. This season however, their relationship has taken a turn for the worst with numerous unsuccessful attempts at reconciliation. I will for ever be team #CARTHENNY though and secretly held out hope that the two would mend their bond and be the gal pals we once knew. Alas, it seems the wounds will remain unhealed seeing as some are blaming the feud for Carole's exit.
Of the exit, Carole spoke exclusively with People saying:
"After six seasons on Bravo's RHONY, I have decided to return to what I do best —  journalism and producing. I am sure this does not come as a surprise to any of the viewers, all of whom have been supportive, encouraging, and kind. My original curiosity about reality television has waned over the years and I am focusing on TV and writing projects that better suit my more steady temperament. I have worked with amazing producers, made great friends, and I'm thrilled to leave frenemies behind. I will remember this entire experience with delight, humor, and a veracious accuracy. Next."
On Watch What Happens Live: After Show last night, Ramona Singer was asked who she would choose to replace Carole and her answer was so politically correct that an elementary school principal would have given her a gold star.
It will take me months to get over Carole's exit from my fav reality series but I guess I can use the time to work on real life human interactions. How lame. In the meantime, you can catch The Real Housewives Of New York City on Wednesday's at 9pm on Bravo.
VIDEO: Why Paris Hilton Is A Chameleon.
Paris Hilton sat down with me and Makho Ndlovu at the People Now studios to talk about her new fragrance "Electrify," the first song she plays when she's DJ'ing, and what character's she likes the play… in real life!
What an amazing time it is visiting and guest co-hosting People Now. The people on camera and behind the scenes couldn't be more kind and welcoming! And Paris herself was absolutely charming and sweet.
Watch How This Hasselhoff Deepfake Takes Years Off The Actor!
Visual effects artist Chris Ume takes countless images of David Hasselhoff from his past Baywatch days, then creates a younger avator, blending the new, artificial Hof onto the real life Hoff.
The process of this crazy magic? It's called a Deepfake = combining and superimposing existing images and videos onto a source image or video. The process is incredible, and yet still relatively in its infancy. If things keep progressing this genre as we can only expect they will, it's not a stretch to imagine that we could someday see an actor actress play a younger version of themselves so convincingly we won't see how they did it.
To follow more of his work, subscribe to Chris' youtube channel.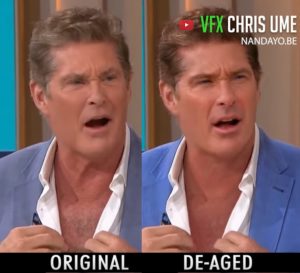 Chatting With Charo: The "Hair" Edition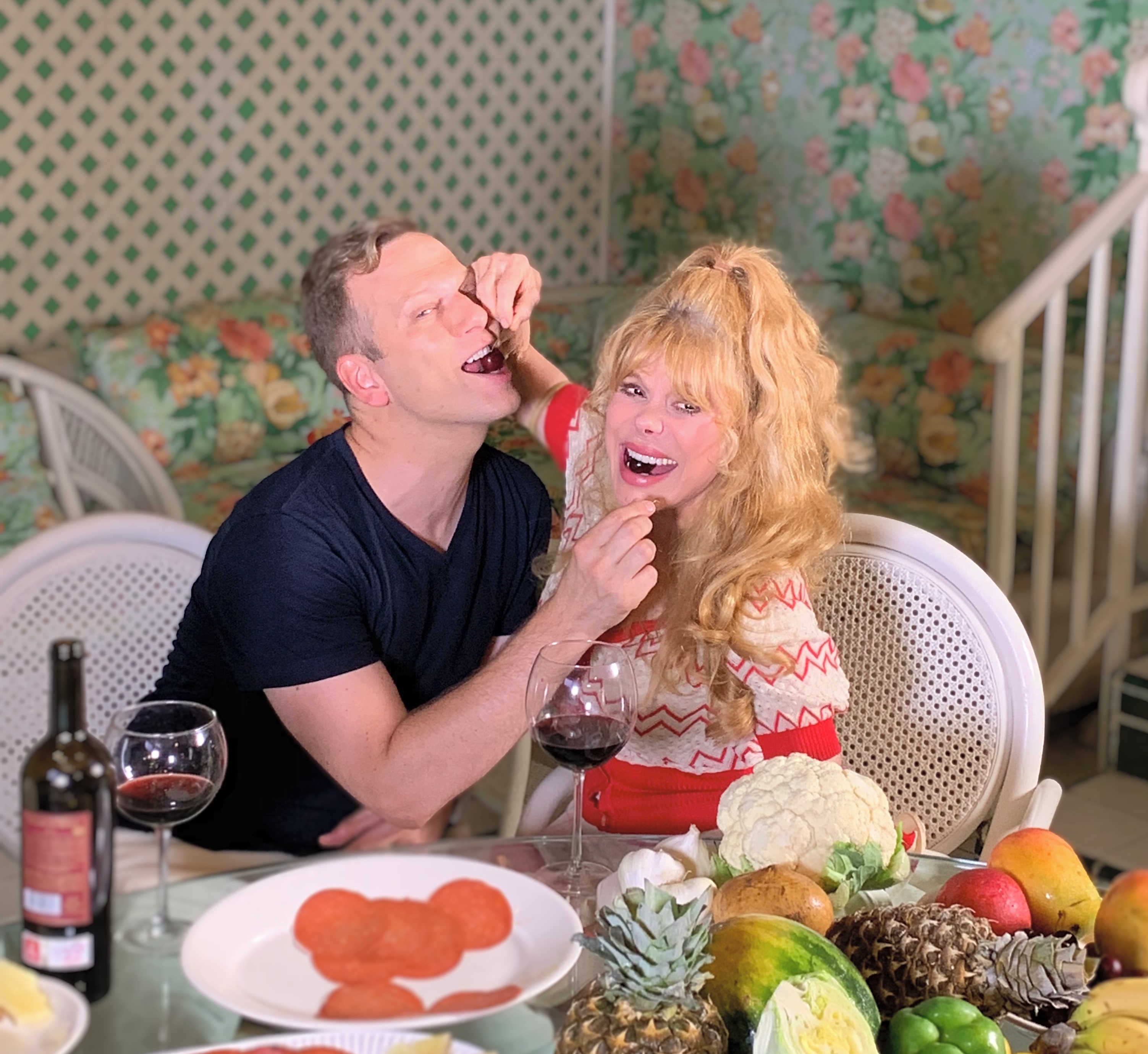 Brace yourself! There is a lot you don't know about Charo's hair! Listen, learn – and laugh your ass off – all along the way!
I got to visit Charo at her home just a week ago (I've known her wonderful family for many years) and we started out chatting about food (which explains all the tapas on the table!) But not so shockingly, we got sidetracked! This conversation about her hair had me laughing until I was crying!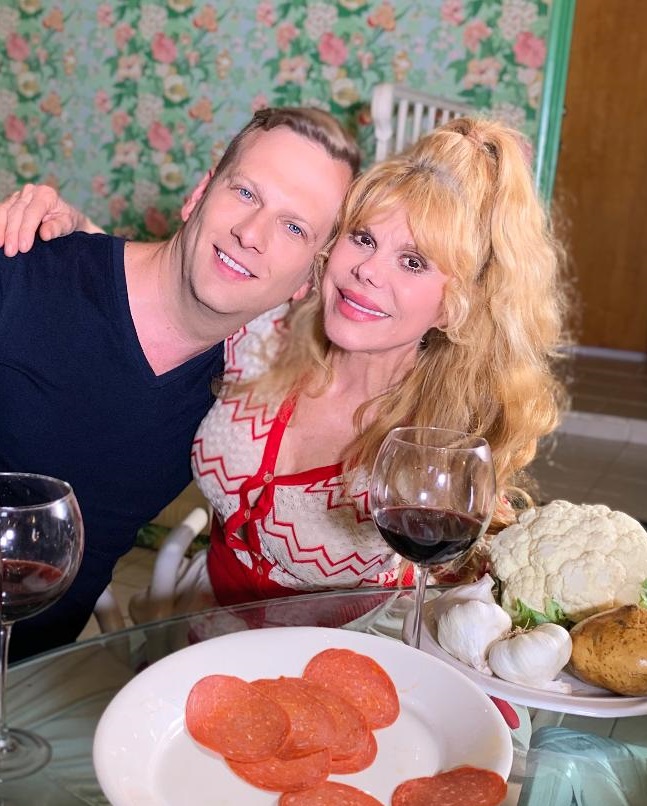 Catch more chatting with charo! Follow her on Twitter!
Follow her on Instagram!
And Hey, why not follow me too! On twitter and instagram!