The 'Glee' Cast Reunited To Deliver Some Harsh Burns On 'Drop The Mic'
I think some of the Glee kids could certainly use a slushy to the face after receiving some harsh burns during the spicy rap battle on Drop The Mic.
There has been a Jane Lynch-size void in my heart since 2015…the year when Glee aired it's final season. Sure, there's YouTube and Netflix which allows me to relive the musical magic the hit show created but it's not the same as getting a fresh dose of witty one-liners and theatrical song covers each week. For the entirety of it's 6-season run, Glee treated fans to show stopping performances led by some of the most talented people on tv but last night's Drop The Mic had the stars singing a different tune. Amber Riley, Harry Shum Jr., and Becca Tobin rap battled former co-stars Kevin McHale, Jenna Ushkowitz and Heather Morris, and no subject was off limits. Each team exchanged some pretty tough barbs and honestly, it feels like they've been waiting to sling this mud for years!
Click below to see the entire rap battle smackdown!
Like what you read? Follow @ChrisSiretz on Twitter and Instragram
Cher Slapped, Sang And Lip-Synched Her Way Through Her 'Tonight Show' Takeover
If I could turn back time, I would watch Cher take over The Tonight Show again and again.
Give me a rapid vibrato and a strong hair flip and I am just about the happiest man on earth. There isn't much the iconic Cher can't do as proven by her lengthy career as an actress, singer and now broadway producer, so it was no surprise when she became one of The Tonight Show's most memorable guests in history last night. Cher wasted no time diving into the fun, giving host, Jimmy Fallon, a helping hand with his opening monologue. And by helping hand I mean she slapped him…not once but twice! I am now twice as jealous of Jimmy Fallon. The slap was of course a recreation of Cher's legendary slap from her Oscar-award winning role in Moonstruck. All these years later and it is still a very effective way of shutting people up.
The Cher-takeover didn't stop there! Cher hit the couch to answer some burning questions that fans (me) wanted to know about life as a living legend. During her chat she opened up about how painfully shy she was and is despite growing up in show business. She revealed that she was actually so afraid to sing in intimate settings that she lied about disliking "I Got You Babe" when Sonny Bono first introduced it to her just so she wouldn't have to sing on the spot. It's hard to imagine the showgirl being so shy but she confirmed that "it was really terrible, I was so shy." During the chat Cher also confessed that she's never actually heard a good impression of her! Even though she has to be one of the most impersonated celebrities of all time, she said she struggles to find any inkling of herself in all of the weird facial expressions and "bullish*t"!!! God I love her. The hour then segued to Cher's new, autobiographical, hit Broadway musical The Cher Show which prompted a performance of "I Got You Babe" by the musical's Sonny and young Cher, Jarrod Spector and Micaela Diamond. The audience nearly fell out and I audibly gasped when Cher herself joined Spector to finish the performance.
Of course a Tonight Show takeover would not be complete without a little lip-sync battle. This lip-sync battle was different than any other, however, as both Cher and Jimmy lip-synched to drunk bar patron renditions of Cher's "Believe." That's right, Jimmy sent a camera crew to a karaoke bar at 1am and filmed their takes on the classic hit and used those vocals as the source of the lip-sync! Everything about this is hilarious!
The hour seemed to fly by and things only got more exciting as Jimmy brought the three leads from The Cher Show to the couch. Stephanie J. Block, Teal Wicks and Micaela Diamond cozied up next to Cher and gushed about what an incredible experience it has been working with such an icon. All four ladies closed the hour with an incredibly performance of "If I Could Turn Back Time" and how I wish I could just to be able to relive this hour over and over! I do believe this hour will go down in books as one of the best Tonight Show moments in history.
Like what you read? Follow @ChrisSiretz in Twitter and Instagram
Lori Loughlin Shockingly Pleads Not Guilty In College Bribery Case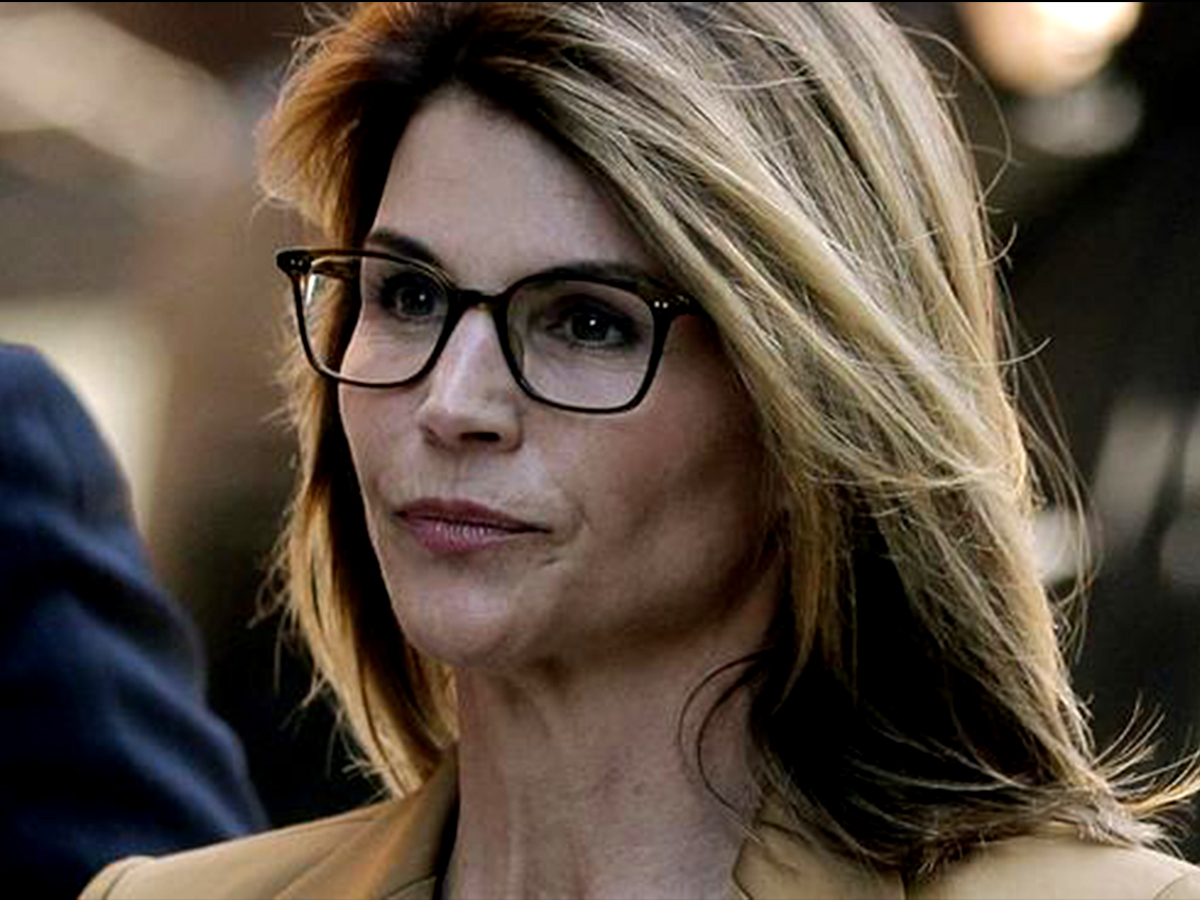 After Felicity Huffman pled guilty to her part in the college bribery case, it was assumed Lori Loughlin would do the same.
As if the college bribery case wasn't already filled with shocking twists and turns, Lori Laughing and husband Mossimo Giannulli have just pled not guilty on all charges of conspiracy to commit mail and wire fraud and honest services mail and wire fraud, and conspiracy to commit money laundering. The couple face a minimum of 4 years and 9 months in prison for allegedly paying $500k to get their daughters into the University of Southern California. As if things weren't sticky enough, the Full House actress and her fashion designer husband were indicted by the federal grand jury last week for an additional charge of money laundering. The couple waived their right to appear in court and instead entered their plea via court documents filed by their attorney.
The entire scandal revolves around 13 wealthy parents who used money to bribe college coaches and standardized test administrators to grant their children admission into USC. Prosecutors say that some of the parents went so far as to facilitate cheating on the SATs and ACTs for their children, while others used the money to coax the administrators into smoothing out the children's paths into college.
Felicity Huffman, the other high-profile actress embroiled in this scandal, entered a guilty plea last week for paying $15,000 to have her daughter's SAT test rigged. After insisting that her daughter had no knowledge of the wrong-doings behind the scenes, Huffman faces a minimum of 4 months in prison.
Like what you read? Follow @ChrisSiretz on Twitter and Instagram
Sara Gilbert Announces The 'Extremely Difficult' Decision To Leave 'The Talk'
Sara Gilbert is calling it quits after nine seasons on the popular daytime talk show.
At the start of Tuesday's episode of The Talk, original co-host Sara Gilbert announced her plan to exit the show at the end of this season. The actress, exec producer and panelist credits her exit to the amount of work she has taken on. Aside from appearing on the talk show, Gilbert is also the executive producer and star of the popular sitcom, The Conners. Working so many jobs has cut into other aspects of Gilbert's life, so she decided to make the difficult decision.
"I obviously love it here, and like I said, this was extremely difficult. Last season, I did 'The Conners' as you know and was also producing and here. I loved it and felt totally empowered, but also, if I'm being honest about it, I think my life was slightly out of balance. I wasn't able to spend as much time with my three kids as I'd like, or time for myself and as I've continued on, I'm starting to develop more things to produce and I'm having opportunities to act and feeling like I don't know how I'm gonna do it all."
Gilbert assured the distraught audience that she wouldn't be leaving the show high and dry, and will remain at the table until the seasons end.
"I'm not going anywhere yet, I'll be here the rest of the season, I'll guest cohost, You're not going to get rid of me."
You can see Gilbert's entire farewell below.
BREAKING NEWS: Sara Gilbert Announces She's Leaving 'The Talk' After Season 9; 'This is hard' pic.twitter.com/iBA0az9FyB

— The Talk (@TheTalkCBS) April 9, 2019
Like what you read? Follow @ChrisSiretz on Twitter and Instagram