Lil Nas X Shares An Inspiring Video From A Year Ago AND One Today, Before & After "Old Town Road" Made Him A Millionaire.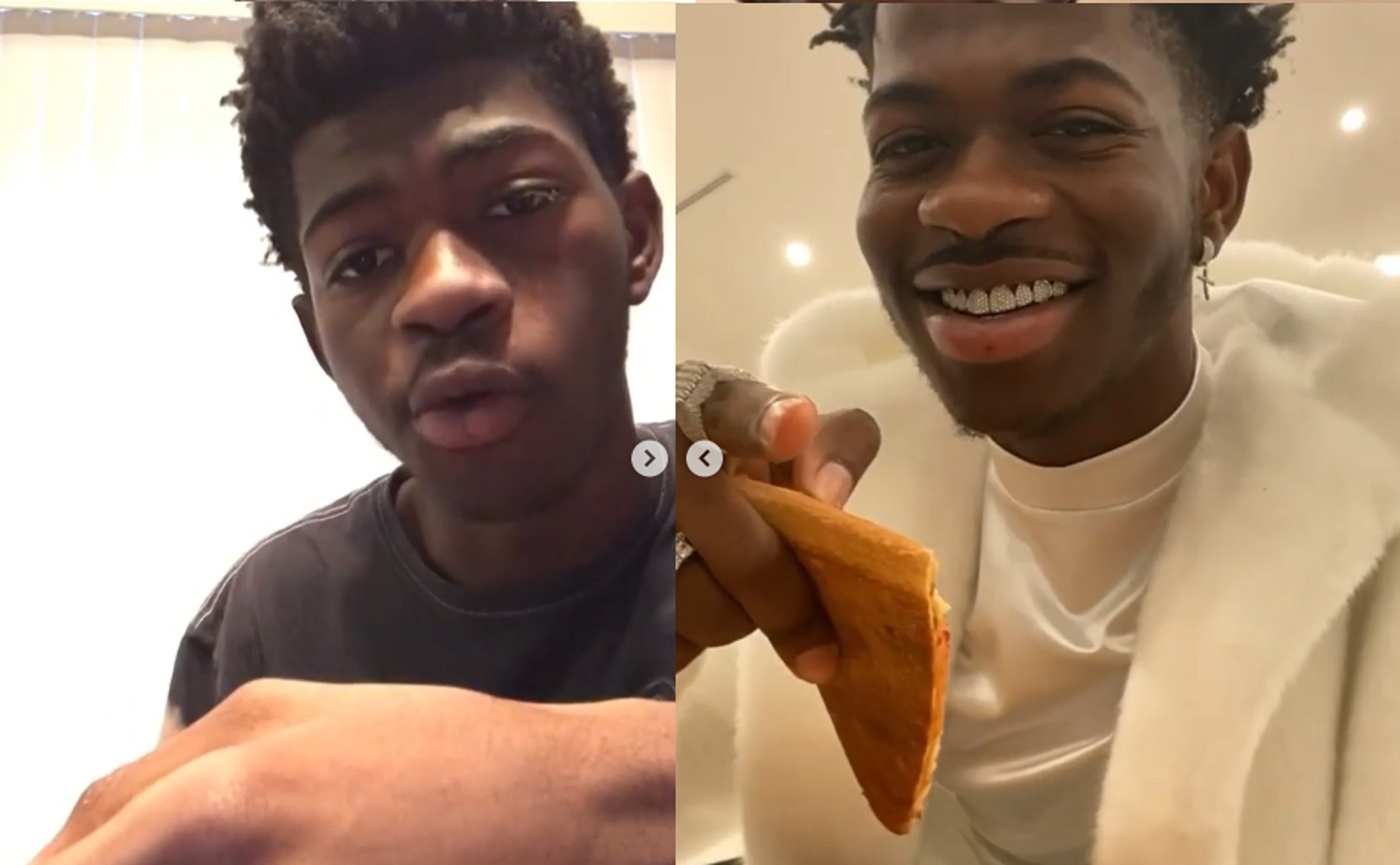 In two videos dated January 8th, exactly a year apart, Lil Nas X eats pizza – in the first, from 2019, he talks about the recent release "Old Town Road" and says "it's doing pretty f*ckin' good."
He notes that he's still building a following, with just 3 thousand instagram followers, 2 thousand youtube followers and less than 1 thousand spotify followers.
He says he'll check back a year from then. In the second video he checks back in, now 2020, looking noticeably richer and happier – noting he now has 5 million instagram followers, 8 million youtube followers and 30 MILLION spotify followers. He thanks his fans, and signs off.
Old Town Road has sold more than 1.5 million digital copies in the United States as of December 2019. The single topped the Hot 100 for nineteen consecutive weeks from April to August 2019.
How's that for inspiring?
For more pop culture and entertainment, follow @BrianBalthazar on twitter!
'Baby Shark' Is Back With A New Song About Hand Washing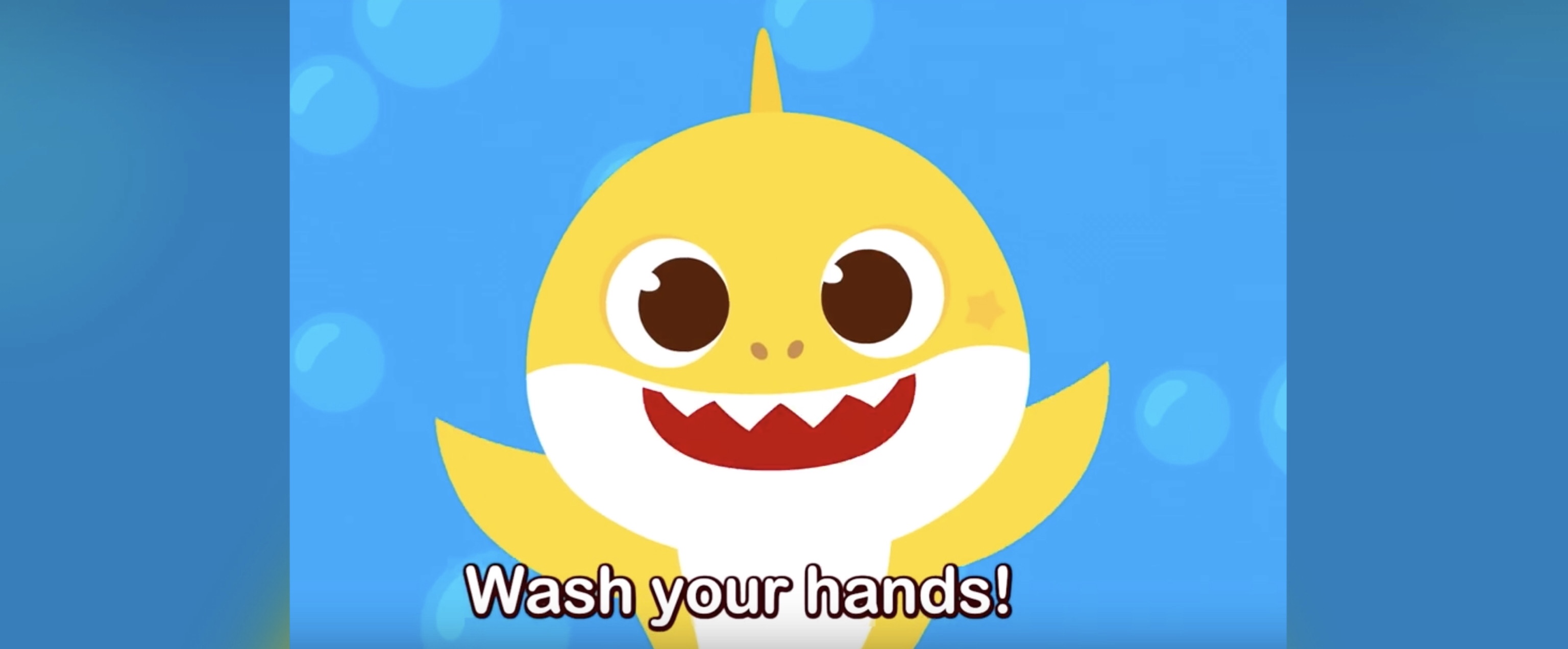 Washing your hands is something we should all doo doo doo doo doo.
Back before we were afraid of what infectious germs might be crawling on our hands there was a dance craze that swept the nation. The "Baby Shark" phenomenon, which had dancers recreating different sharks with their hands, grew wildly popular in 2019, racking up over 5 billion views on YouTube and even reached number 32 on the Billboard Hot 100. While the catchy, little ear worm is definitely hard to un-hear, the latest coronavirus-related rendition is using it's memorable lyrics to emphasize the importance of hand washing. That's right, PinkFong has just released an appropriately-timed sequel entitled "Wash Your Hands."
The song is meant to encourage children to wash their hands, which in the midst of this pandemic could not be more important. The updated lyrics are a perfect step by step guide for little fishies everywhere:
"Grab some soap, doo doo doo doo doo"

"Rub your hands, doo doo doo doo doo"

"Rinse your hands, doo doo doo doo doo."

"Cover your sneeze, doo doo doo doo doo"

"Cough into your elbow, doo doo doo doo doo."
While I am sure I will have this tune stuck in my head until quarantine is up, it is nice to see creative solutions for some troubling issues. Take a listen to the song below and WASH YOUR HANDS!
Like what you read? Follow me on Instagram
JoJo Remixes Hit Song To Warn You To "Chill (Stay In)"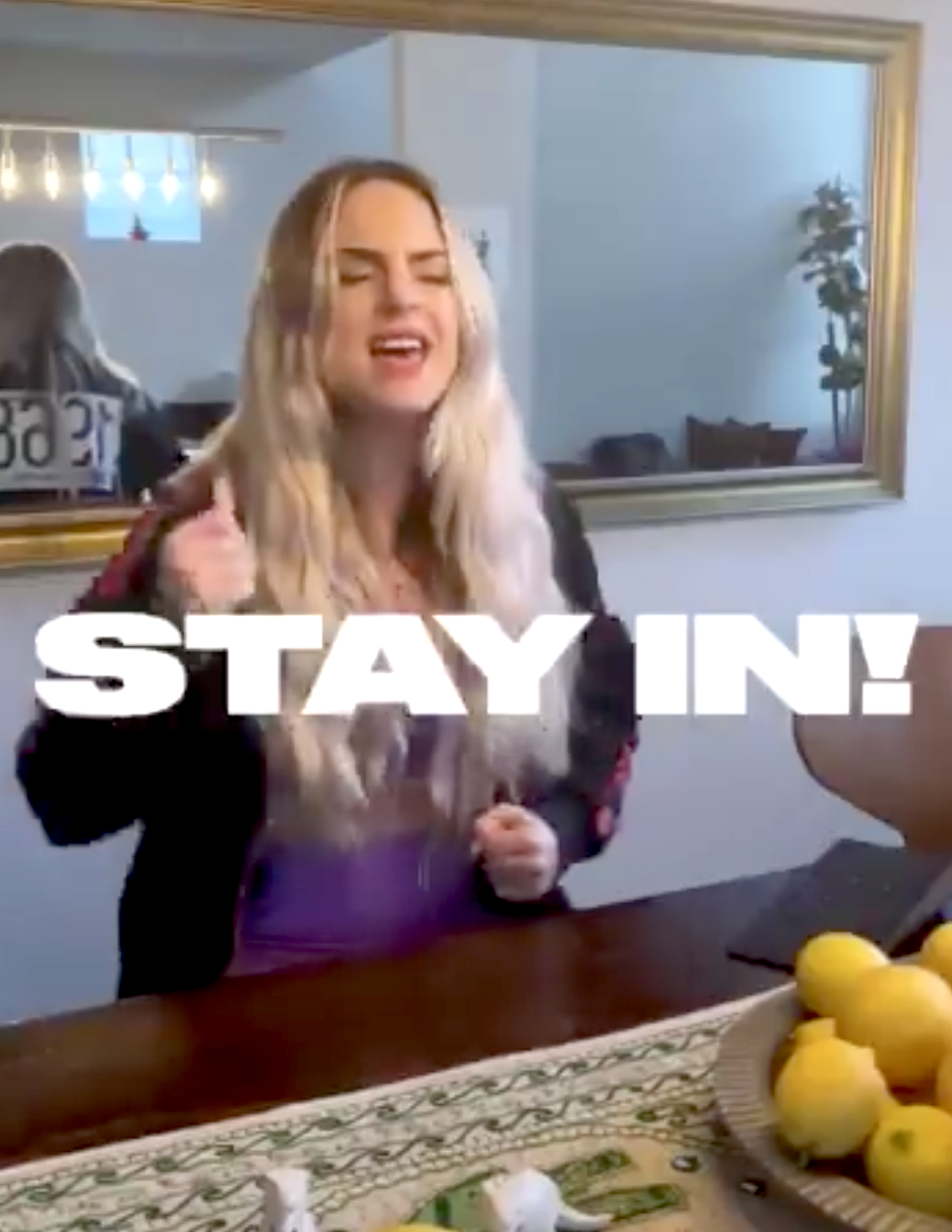 Sure we all are itching to leave (get out) of our houses right now but pop singer JoJo reminds us why that isn't a good idea.
In 2004 you couldn't turn on the radio or listen to your friend's illegally download playlist without hearing JoJo's angst-filled lyrics about a romance gone south. That's right, "Leave (Get Out)" was the pop single that swept the nation and skyrocketed JoJo's career. Well during these times of social distancing and self-quarantining the pop singer has changed her tune. JoJo tik-took to Tik Tok to release an updated version of her big hit now entitled "Chill (Stay In).
The fun remix contains new lyrics urging fans to stay indoors and away from others amid the COVID-19 pandemic. She sings "I never thought corona could be such a nasty bitch. But now that she's here boy all I want is for you use common sense. Stay in (no!) right now, do it for humanity!"
The 1-minute snippet is just a tease according to JoJo, who promises a full version to be available for streaming sometime soon. You'll remember this isn't the first time the pop star has re-recorded her music. After her initial rise to fame, JoJo made it clear that she was not exactly happy with the sound of her early music. On her 28th birthday in 2018 she announced the re-release of her debut and sophomore albums with all new re-recorded vocals and production to reflect her more authentic vibe.
Like what you read? Follow me on Instagram
VIDEO: "Quarantine With Me" Is The Perfect Song For Social Distancing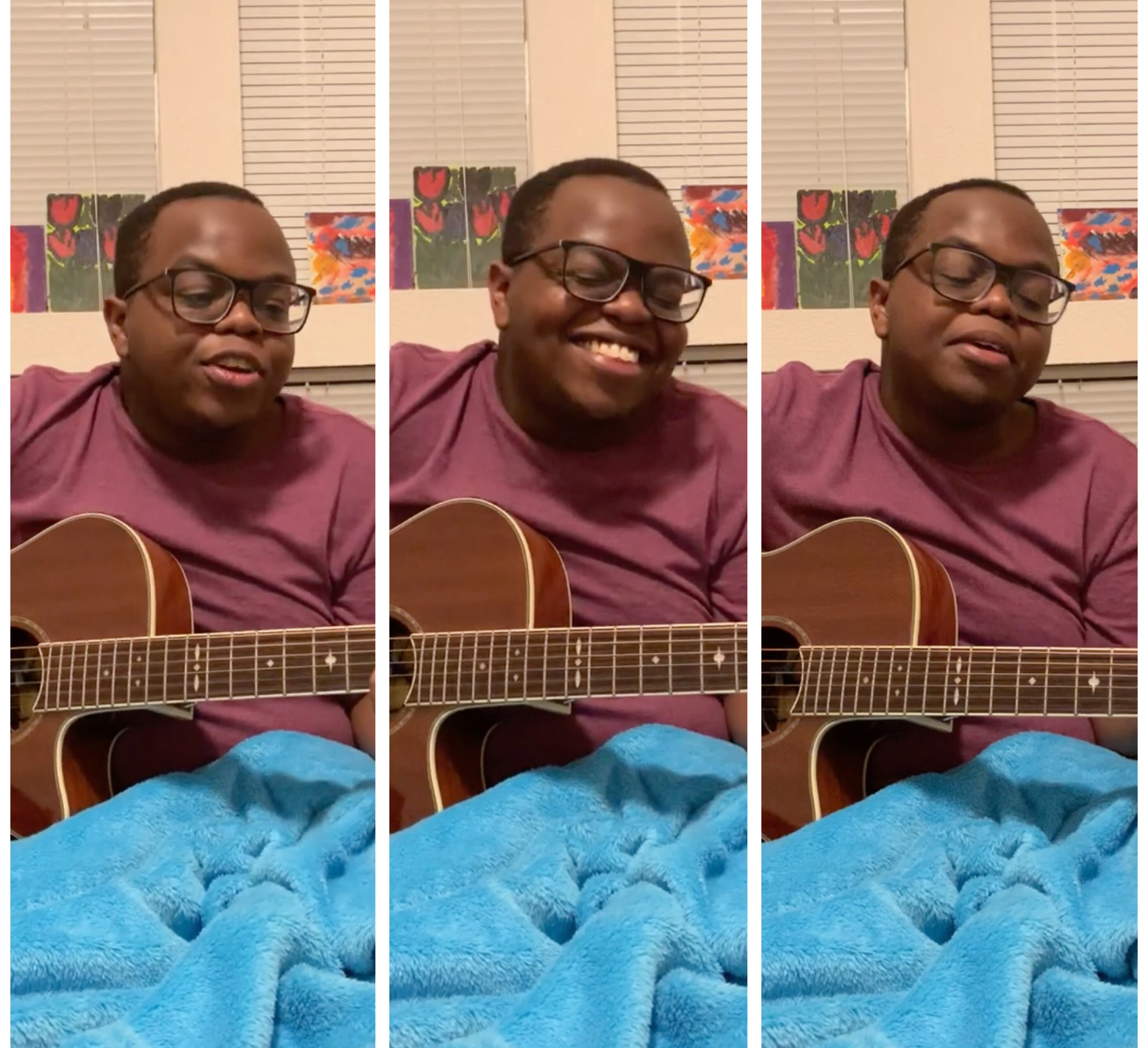 "You can put your hand in mine…once you washed it for the recommended 20 seconds time" is just the first line of this comically informative, coronavirus-themed ballad.
They say "necessity is the mother of invention." Well, you may not have known you needed a coronavirus-themed ballad but once you hear it, your quarantine will never be the same.  David Sikabwe, a 22-year-old student at UT Austin, took to Twitter to give a little corona-concert with a charming song he wrote entitled "Quarantine With Me." The song is oddly beautiful while still chock filled with good information about staying healthy during the global pandemic.
When speaking with Mashable, Sikabwe said the reasoning behind writing the song was sort of random:
"The song was really just a random idea I had. There are a lot of songs written about staying home with someone you care about like 'Nothing' by Bruno Mars an 'Do You Wanna Do Nothing with Me' by Lawrence. I figured that sentiment had a special significance with the looming specter of this disease."
Hope this song helps bring some levity to your quarantine. Be sure to share with friends…FROM A SAFE DISTANCE!
Like what you read? Follow me on Instagram