Mom's Rendition Of 'I Will Survive' Is The Isolation Anthem Every Parent Needs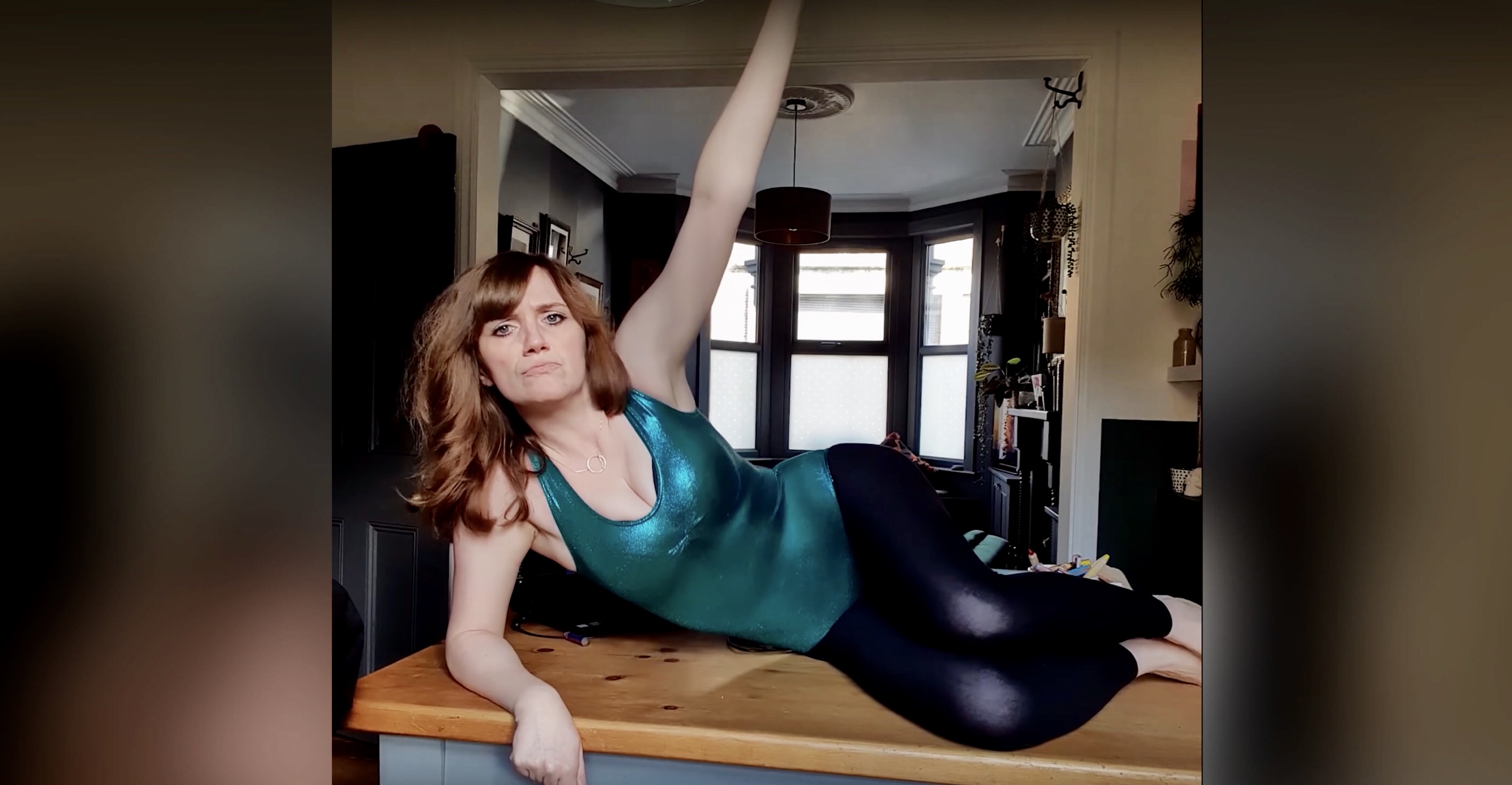 Survival just got a whole lot funnier.
The coronavirus pandemic has many of us under lockdown which has proven to be more difficult than we could have ever imagined. If you're like me, you don't even remember how long you've been quarantined for. I have been wearing the set of pajamas so long that last night they took me off and threw me in the hamper. I imagine parents, however, know exactly how long they've been trapped in the house with their rambunctious children and unmotivated spouses. Well, one self-proclaimed potty-mouthed mom channeled her isolation frustrations and remixed the lyrics to Gloria Gaynor's "I Will Survive."
Clad in a shimmery, teal leotard, Victoria Emes sings about her quarantine woes which include wishing she had more toilet paper, binge-eating all of her snacks and wanting to smash her husband in the face. Just like Gaynor back in 1978, Emes sings a message of hope, however. Her revamped lyrics are something we all can relate to; "I will survive/ Oh so long as I have internet I know I'll stay alive/ I've got all this time to fill while trying not to get ill/ I will survive."
We can all use a laugh right now so take a look at the video below and remember we will survive!
Like what you read? Follow me on Instagram
John Krasinski Virtually Gathers 'Hamilton' Cast To Give A Surprise Performance To A Young Fan

These Broadway stars did not throw away their shot to give one young fan a very memorable birthday surprise.
Everyone's favorite The Office star, John Krasinski (don't tell Steve Carrell), has been delivering some good news on his new, appropriately titled  YouTube show, Some Good News. With the world practically in suspended animation due to the coronavirus pandemic, Krasinski is using the platform to share some positivity and provide a distraction from the saturation of bad going on right now. You could even say his shows gives viewers a chance to quiet themselves for a bit…turn their minds into A Quiet Place if you will. Gotta love low-hanging fruit. In any event, the latest episode shows Krasinki delivering some really good news to a young fan who was facing a birthday disappointment.
The nine-year old Aubrey had plans to see the mega hit musical Hamilton for her birthday. And in case you've been living in suspended animation for much longer than this quarantine, tickets for the hottest show around are still nearly impossible to come by. Imagine how bummed little Aubrey must have been to find that all theaters have been shut down due to the social distancing guidelines. Well, Krasinski had a way to combat that sadness and brought Hamilton to Aubrey.
Krasinski gathered the cast of Hamilton, including stars like Anthony Ramos, Daveed Diggs and Renée Elise Goldsberry and show creator/star/genius Lin-Manuel Miranda, to give a virtual performance to the young fan via Zoom. The icing on the birthday cake? Krasinski also promised to fly Aubrey out to NYC to see the musical live when all of this is over. See…I told you he was The Office favorite.
Takes minute to take in some good today and watch the video below!
Like what you read? Follow me on Instagram
Ben Platt Performs A Choral Beyoncé Cover And Of Course It's Amazing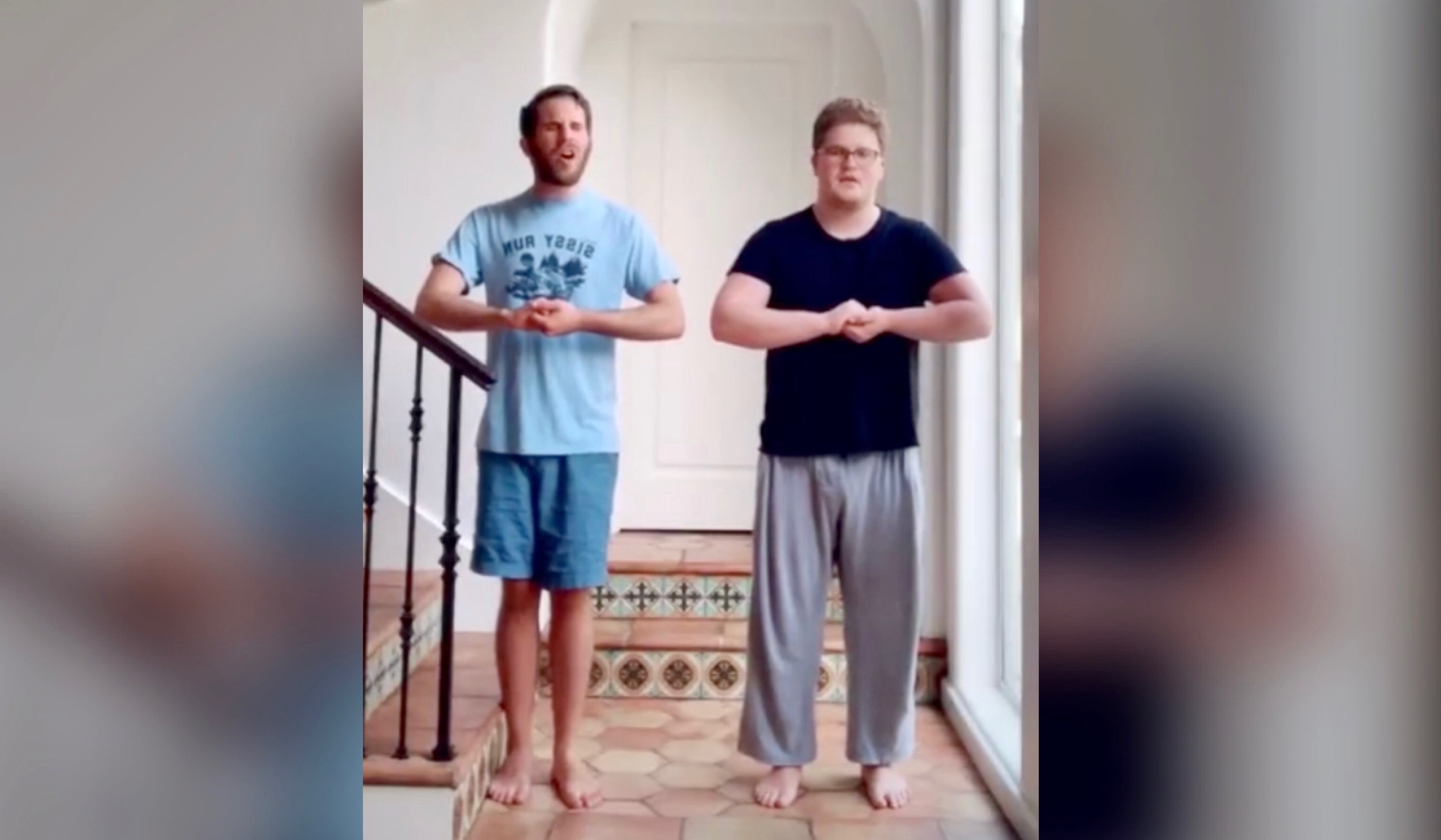 Like Queen B said if you got it, flaunt it.
He made you cry in Dear Evan Hansen. He made you laugh in Pitch Perfect. And lately he has just been impressing the hell out of us with his viral videos. Ben Platt has got some golden pipes and always delivers big feels when he sings. Just a few days ago, Ben and the cast of Dear Evan Hansen went viral for their at home performance of "You Will Be Found," which I may or may not still be misty eyed from. Well, Ben has gone viral again but this time it won't provoke tears…unless they are tears of happiness because you never thought a Beyoncé song could get any better yet here we are. Ben and his pal tik-took to TikTok to share a choral version of Beyoncé's hit song "Check On It." The duo absolutely nails the cover and my only complaint is that the performance isn't long enough. How can we convince Ben to do a choral reprisal of Beyoncé's entire Coachella performance?!
Check out the impressive video below!
Like what you read? Follow me on Instagram
Comedian Shares Why A Gay BFF Is Actually The Worst In Hilarious Video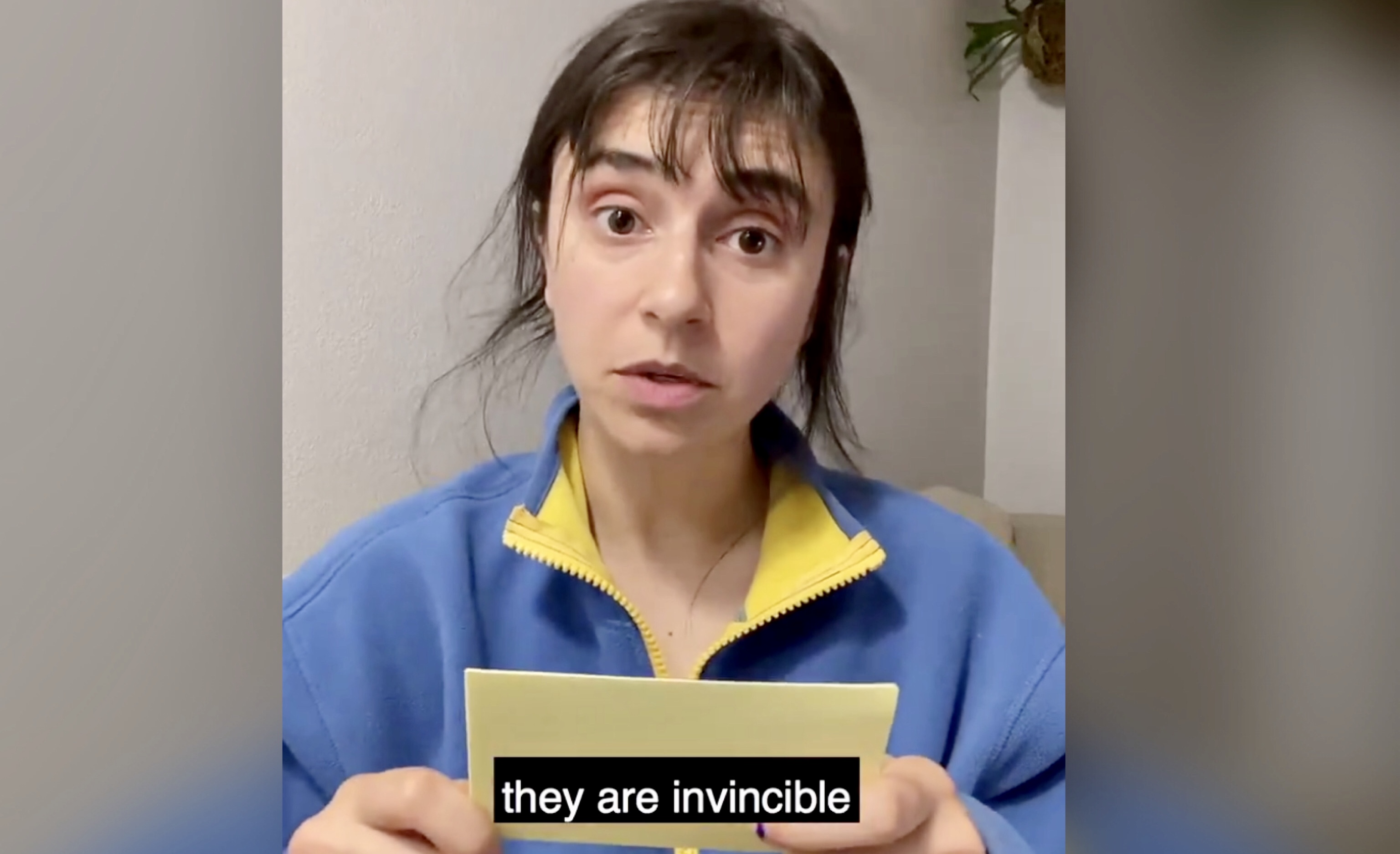 Clearly, we have to protect the sanctity of gay guy dance parties at all costs.
A gay man and a straight woman go together like peanut butter and jelly…if the peanut butter was low fat and there was no bread involved because carbs…duh. Well, comedian Tess Gattuso took to Twitter to share that having a gay bff isn't as "magical and Sex and The City said." She begins her comedic rant by saying "Contrary to popular belief, having a gay best friend is not fun. They are mean, teenage girl mean, but enhanced by male privilege." If you've ever been the runner up at Drag Bingo you know exactly what she means. Tess goes onto list a number of issues she has with gays, particularly her bestie Cameron. "They also make you feel bad because they are always doing squats therefore they have big muscles and therefore they can eat whatever they want. If I ate like them, I'd be tired all the time" she gripes. But perhaps the biggest issue Tess has with her gay friends is that they won't invite her to "gay guy dance parties."
 "Another bad thing is that they do not invite you to their gay guy dance parties. Please include me," she says earlier on but then reiterates "Are gay guy dance parties a safe space that my presence would ruin? Yes. Do I still stand by what I said? Yes."
The entire video is clearly made to be satirical but Twitter seems to think she's hit the nail on the head. One user commented "I can't find the lie, sis!" Another wrote "SCREAMING AT THE ACCURACY." Either way, take a look and a good laugh at the video below!
gay bffs? not as magical as sex & the city said pic.twitter.com/6TgEzw5ngS

— Tess, Please! (@tessplease) April 1, 2020
Like what you read? Follow me on Instagram