The Fantastic Four is Finished, as One Member Dies…
About a week or so ago, Marvel announced that it was going to kill off one of the Fantastic Four in their next issue.  The time has finally, and we have found out which one will not be returning to the alliteration-less Fantastic Three:
In Fantastic Four Issue #587, Johnny Storm, aka The Human Torch and the favorite of many will not live another day.  While all four were caught in different battles, it was he that gave his life to save Ben Grimm as he transformed back from human form into The Thing.
Tom Brevoort, senior vice president for publishing at Marvel told The Associated Press that this is the end for the Fantastic Four:
"588 is the final issue of the Fantastic Four.  Beyond that, we're not ready to say exactly what we're doing. There won't be an issue 589."
However, death has come many times before for comic book superheros.  In the most famous instance, Superman was killed off by Doomsday, however death also came for Robin, Mr. Fantastic, and The Invisible Woman, among others. 
Joe Quesada, Marvel's chief creative officer, recognized that death, while potent, is not necessarily lasting and that the death of a character in comics has turned out "to be very cliche" in plot developments.
"Whether the human torch comes back or not is really a question that will be answered in time…While I will never discount that a character can come back from the dead because it is one of the staples of comic book story telling . I'm not going to tell you if he will, or when he will and if he does, how he will, but I can assure you that it's going to be very, very interesting and not what anyone expects."
Here's a toast to Johnny Storm, aka The Human Torch, and what could be found out in time…
This Cellist's Rendition Of The 'Inspector Gadget' Theme Song Is So Good!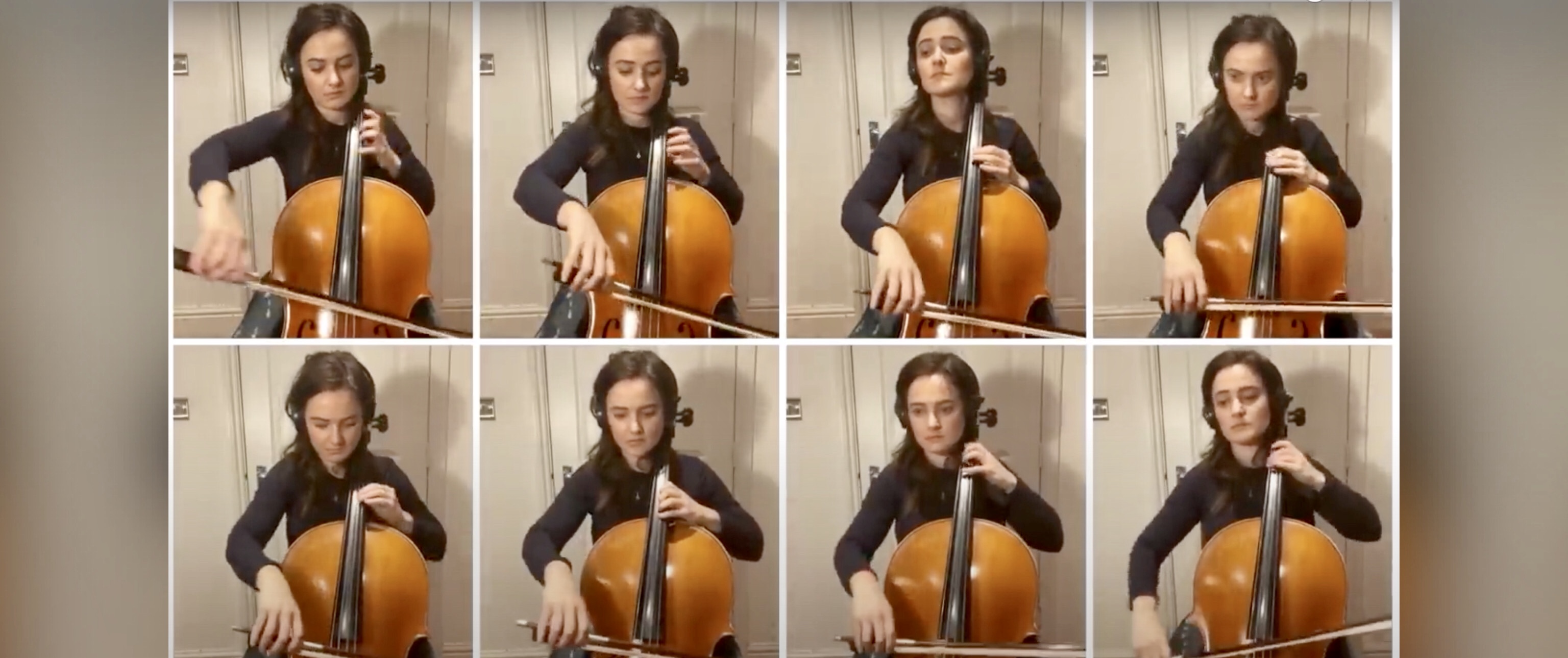 You don't need Go-Go-Gadget-Hearing-Aids to hear how cool this cover is.
There are a few theme songs that are instantly recognizable and one of them definitely belongs to Inspector Gadget. YouTuber, Samara Ginsberg, not only shared her cello composition but also played all eight parts needed to perform the cover perfectly. The sound of eight cellos working together enriches the cartoony tune of the original, making the cover feel more appropriate for someone like James Bond. Talk about an epic mashup idea!
Check out the amazing talent below!
Like what you read? Follow me on Instagram
Folding Phones Are Now A Thing! Check Out The Samsung Galaxy Fold
It's really happening. Could the days of mocking people with flip phones be over? But wait – there's more. This phone as SIX cameras — three on the back, two inside, and one in the front for when it's folded. I can't even count how many selfies that adds up to.
It's almost two thousand bucks. For now. But it expands from nearly 5 inches as a phone to a 7 inch tablet. Will it make me breakfast???
It sounds cool but I'm worried that eventually I'll be too old to figure out how to use anything anymore. I've already stopped trying to program my favorite TV channels into cable system because it just seems to complicated.
WATCH:
MUST WATCH VIDEO: "How Spies Use Disguises" Is The Most Fascinating Video You'll Watch All Day.
This is CRAZY, COOL, and completely COMPELLING. The former CIA "Chief Of Disguise" (yes, that exists) shows just how sophisticated the process of disguising an agent has become.
Jonna Mendez once held that title. Here, she shows how she transformed agents' identities with nuances both subtle and dramatic. She even shows how she once brilliantly demonstrated a lifelike mask to a former President. It turns out all the crazy stuff I saw on Scooby Doo as a kid was really possible!