Penguins On A Plane! This Never Happens On My Flights.
Somehow, this happened. According to SayOMG via (TheDailyWh.at) on March 12th some penguins were headed from San Francisco to San Diego, as part of their commute to a national science convention. Like any budget conscious penguin (or rather, penguin handler) they flew Southwest. For once, airline people weren't loco about keeping them in their pens and let them roam the plane for a few minutes. The result is this cute video, and the hope that someday something cool like this will happen when I'm on a plane. (Since every flight I have been on lately has felt more like a bus trip.)
Whoever put this video together thought to put a quote onscreen towards the end, but someone named Joe Moore. It reads: "It's practically impossible to look at a penguin and feel angry." I don't know who Joe Moore is, but he's right!
Incidentally, this is the only living creature that was comfortable with the amount of legroom on the flight.
This Cellist's Rendition Of The 'Inspector Gadget' Theme Song Is So Good!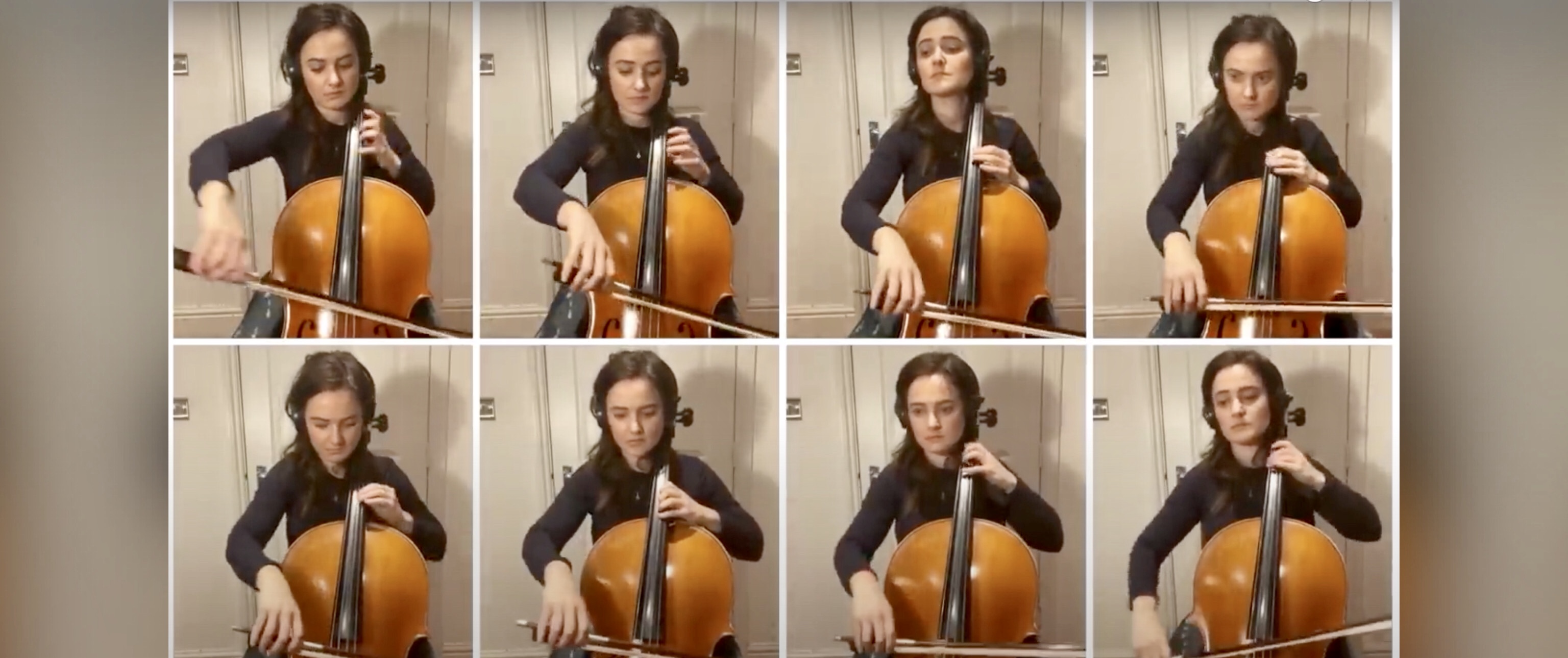 You don't need Go-Go-Gadget-Hearing-Aids to hear how cool this cover is.
There are a few theme songs that are instantly recognizable and one of them definitely belongs to Inspector Gadget. YouTuber, Samara Ginsberg, not only shared her cello composition but also played all eight parts needed to perform the cover perfectly. The sound of eight cellos working together enriches the cartoony tune of the original, making the cover feel more appropriate for someone like James Bond. Talk about an epic mashup idea!
Check out the amazing talent below!
Like what you read? Follow me on Instagram
Folding Phones Are Now A Thing! Check Out The Samsung Galaxy Fold
It's really happening. Could the days of mocking people with flip phones be over? But wait – there's more. This phone as SIX cameras — three on the back, two inside, and one in the front for when it's folded. I can't even count how many selfies that adds up to.
It's almost two thousand bucks. For now. But it expands from nearly 5 inches as a phone to a 7 inch tablet. Will it make me breakfast???
It sounds cool but I'm worried that eventually I'll be too old to figure out how to use anything anymore. I've already stopped trying to program my favorite TV channels into cable system because it just seems to complicated.
WATCH:
MUST WATCH VIDEO: "How Spies Use Disguises" Is The Most Fascinating Video You'll Watch All Day.
This is CRAZY, COOL, and completely COMPELLING. The former CIA "Chief Of Disguise" (yes, that exists) shows just how sophisticated the process of disguising an agent has become.
Jonna Mendez once held that title. Here, she shows how she transformed agents' identities with nuances both subtle and dramatic. She even shows how she once brilliantly demonstrated a lifelike mask to a former President. It turns out all the crazy stuff I saw on Scooby Doo as a kid was really possible!