Rebecca Black May Have Made Me Like Her In New Funny Or Die Video
Rebecca Black, the teen phenom whose "Friday" video - oh, you know who I mean – wasn't a favorite of mine… but her deadpan (tongue in cheek) in-depth explanation of the deep metaphors within the song has made me change my mind. She does a pretty great job at delivering a seemingly serious performance here.
Watch the video, but here's some of what she says:
'"Gotta have my bowl… gotta have cereal.' That line… that line is about consumerism.

I GOTTA have my bowl! I GOTTA have my cereal. We can't LIVE without these things in modern society.

The choice between the front seat and the backseat is actually a metaphor for American foreign policy.
It goes ON like this. Props to a fourteen year old girl for taking all this in stride and riding the wave!
 
TV Cops Create Challenge To Raise Money For The National Bail Fund Network
The policing problem here in the United States has finally reached a boiling point and people around the world are up in arms.
Amongst the protesters are a number of entertainers who are using their platform to raise money and awareness for those who have been impacted most by the social injustices. Griffin Newman, star of The Tick and co-host of the Blank Check podcast started a new challenge to inspire his peers to help fund raise. In a tweet, Newman shared that he played a cop for a few episodes of Blue Bloods and has donated $11,000 to the Community Justice Exchange to help those who have been detained from the protests. He asks other fictional cops to act as the heroes we so desperately need and donate as well.
I'm an out-of-work actor who (improbably) played a detective on two episodes of BLUE BLOODS almost a decade ago.

If you currently play a cop?

If you make tens or hundreds of thousands of dollars a year in residuals from playing a cop?

I'll let you do the math. pic.twitter.com/En4ww2OSjP

— Griffin Newman (@GriffLightning) June 2, 2020
Stephanie Beatriz who plays cop Rosa Diaz on Brooklyn Nine-Nine saw the tweet and decided to take action as well. She donated $11,000 to the Emergency Release Fund and shared a tweet asking for more tv cops to donate.
I'm an actor who plays a detective on tv.

If you currently play a cop?

If you make tens or hundreds of thousands of dollars a year in residuals from playing a cop?

I'll let you do the math. (Thanks @GriffLightning for leading the way). pic.twitter.com/Xxf3dU0urF

— Stephanie Beatriz (@iamstephbeatz) June 2, 2020
After Beatriz's donation, co-star Melissa Fumero shared that the cast of Brooklyn Nine-Nine and show runner Dan Goor has made a $100,000 donation to the National Bail Fund Network. She also shared her support of the protests and hopes others will donate as well.
#JusticeforGeorgeFloyd https://t.co/9EezwmDTxW pic.twitter.com/ws4SV8U1ye

— Melissa Fumero (@melissafumero) June 3, 2020
There are plenty of organizations that could benefit from a donation so if you'd like to join the heroic actions, click on any of the links above and donate today!
Like what you read? Follow me on Instagram
Watching Mayim Bialik Learn TikTok Dances Is Pure Joy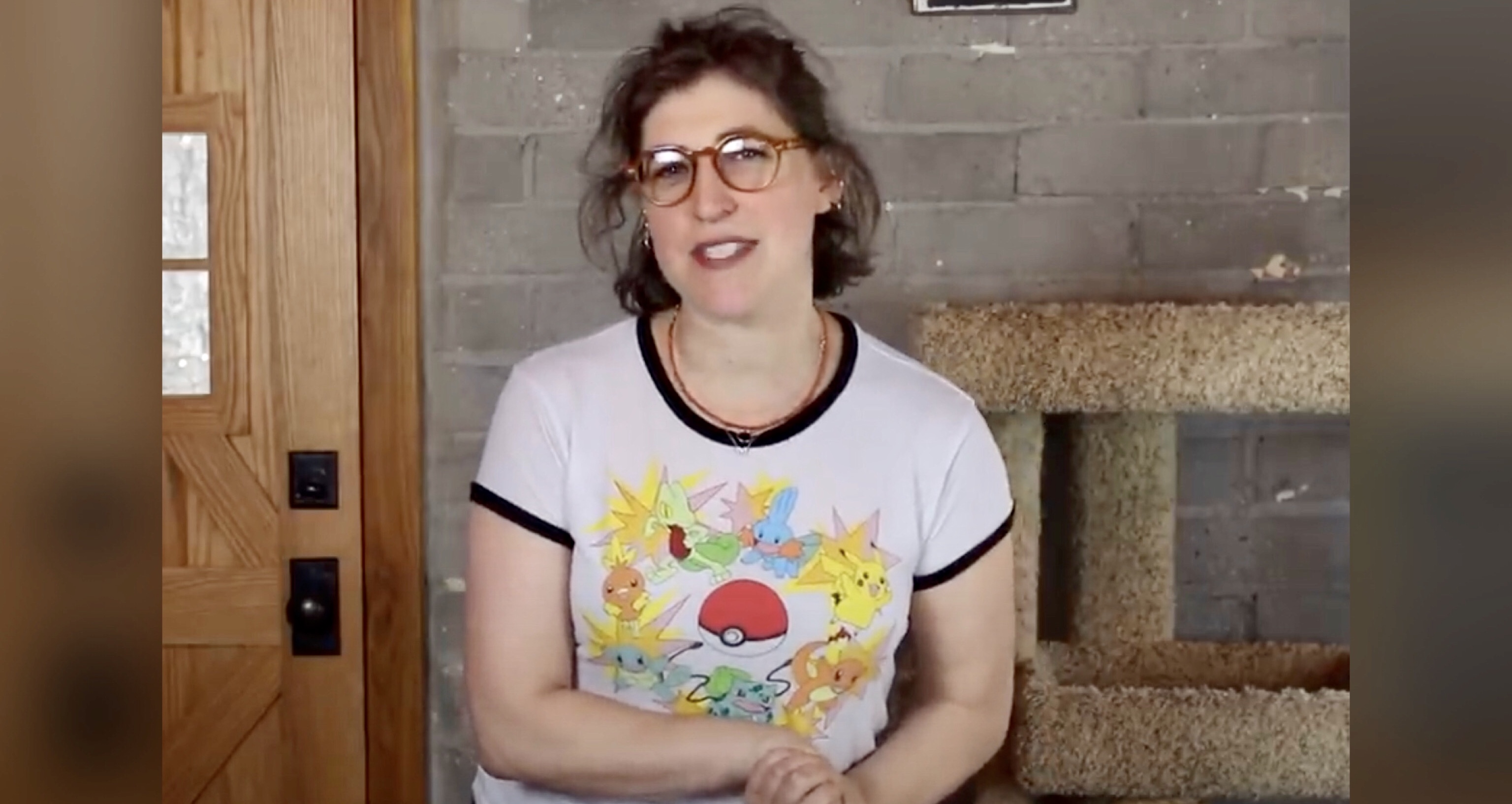 It is so fun watching this mom's viral dance moves blossom.
Nowadays you can't go on social media without being introduced to some new viral dance craze and I am only salty about it because I was given the curse of two left feet. Once in awhile, however, I come across a video so entertaining that me and my sense of incoordination can't help but to put our jealousy aside and let the amusement take over. And that has happened with Mayim Bialik's latest post on her YouTube channel.
While we know the actress from her charmingly quirky roles in the hit tv shows Blossom and The Big Bang Theory, Bialik spends her days like most moms just trying to keep up with the latest trends that have her children so captivated. In her video entitled "My Son Teaches Me TikTok Dances" the mom of 2 makes it her mission to learn some of the viral dances sweeping the popular app from her teenage son. Bialik starts the video by calling the app "Tik-Toke" so you know we are in for a treat. The Ph.D (yes she has a Ph.D in neuroscience) then describes Tik Tok as being "impossible" to explain only for her son to quickly inform her that this is a very simple explanation of how the app works. It's going well. Oh and Bialik is wearing a Pokémon t-shirt throughout the entire video…which should automatically make her TikTok famous imo.
Rather than just join the app and potentially humiliate herself and become a meme, Bialik decided to post her dance attempts to her own channel. Who would dare meme this queen!? The tv star then goes onto learn and demonstrate some of the most viral videos we've seen recently such as "The Renegade" and "Say So." The video will keep a smile on your face for the entire 10+ minutes and is definitely worth sharing. We need all the good vibes we can get nowadays and trust me they don't get much better than this!
Check out the charmingly quirky video below!
Like what you read? Follow me on Instagram
You Can Now Purchase An Official Big Cat Rescue Mask From Carole Baskin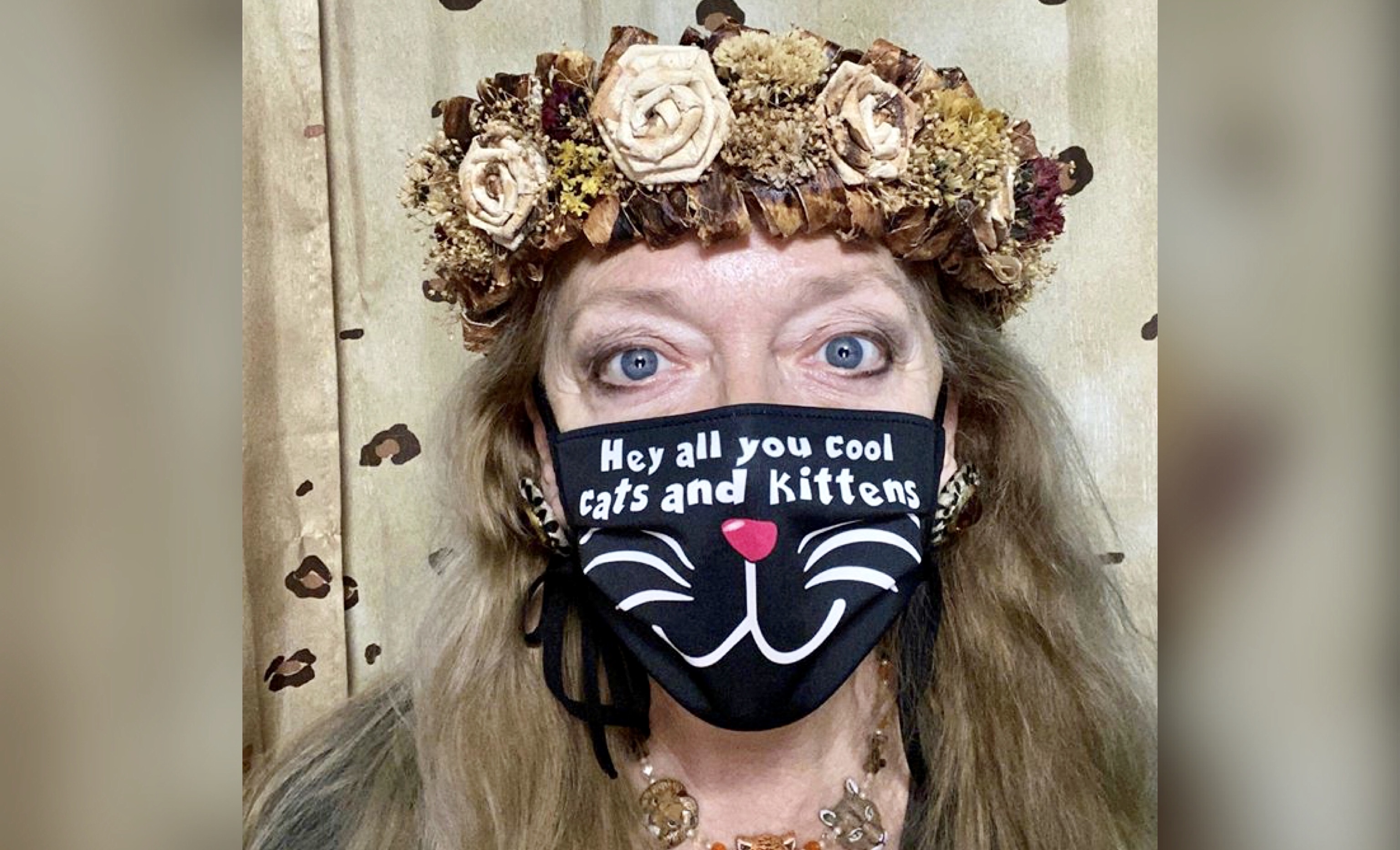 More like Carole Maskin'.
Are you a cool cat? More of a kitten? Either way, you can now jump on the Tiger King craze and purchase an OFFICIAL Big Cat Rescue mask for yourself. Carole Baskin and her big cat organization took to Facebook over the weekend to promote their newest bit of merchandise. Capitalizing on the pandemic-induced need for masks, the Netflix star boasts two different color options available for purchase. For just $11 (before tax and shipping) you can choose between a black or leopard print mask emblazoned with Carole's favorite tag line, "Hey all you cool cats and kittens." Truly a steal for anyone obsessed with the buzz worthy docu-series.
In case you've forgotten, Carole is the arch enemy to Joe Exotic as portrayed in the Netflix docu-series Tiger King. She's been making headlines lately as the series has launched renewed interest in the "disappearance" of her second husband. After watching the series, fans began speculating that Carole's ex-husband didn't disappear, rather that she murdered him. Just this week, reports were made that the signature on her ex-husband's last will and testament may have been forged. Because of all these allegations, the case of Carole's missing husband has been officially reopened.
But all that's neither here nor there because there are adorable, trendy masks for sale! If you would like to jump on the craze and snag a mask for yourself, check out the post below!
Like what you read? Follow me on Instagram