Danielle Staub's Breakdown: Former Reality Star Quits Stripping, Seeks Mental Help
Former Real Housewives of New Jersey star Danielle Staub has taken a much needed step back from her desperately flamboyant life and sought psychiatric help.
The celebreality star, at 48, had been ousted from the Housewives series (because apparently they love the drama and chaos, but even they have a limit!) and subsequently started a 'singing' career and announced she was a lesbian (which many thought may have been a questionable publicity stunt).  
But the final straw in her desperate 15 minutes of fame came last week when it was reported that she had taken a gig as a stripper for famed strip club Scores. Staub signed a contract to make live appearances, as well as show up on ScoresLive.com.
Then, nude photos of her showed up all over the internet, and she panicked. Access Hollywood is reporting that she is now seeking treatment for psychological problems rooted in childhood sexual abuse.
Apparently the mental she is getting is from celebrity shrink Dr. Drew Pinsky.
Staub told People: 
"I have addictions with love and low self-esteem, and I need help! My low self-esteem derived from childhood sexual abuse has messed with my mind and self-worth… For years I have had the suicide hotline on my cell phone and would like nothing more than to free myself from this constant pressure. Seeing how I have hurt myself and my family this time. I can no longer push it behind me."
You can't help but take a step back at the reality TV phenomenon and consider that shows often seek out 'big' personalities, which often come in the form of slightly damaged people – to make 'good television.' But getting caught up in the twisted world that is entertainment, it truly does start to mess with your mind. The fickleness, the 'one minute you're hot, next you're not' mentality, and the sad truth that your personality is ultimately a product that can be bought and sold, and eventurally returned.
Sometimes you have to wonder which came first, the breakdown or the notoriety. In this case, it seems Staub acknowledges that her issues began years ago. Whether an addiction to the attention that comes with tv exposure (and the sense of loss that comes with losing popularity) in any way fueled the personal insecurities can't be proven, but seems almost inevitable.
It's easy for many to laugh off the dramas of reality tv train wrecks, but ultimately, she's a human being whose got things to work out. I wish her the best.
Ina Garten Makes The Perfect Quarantine Cocktail In Funny Video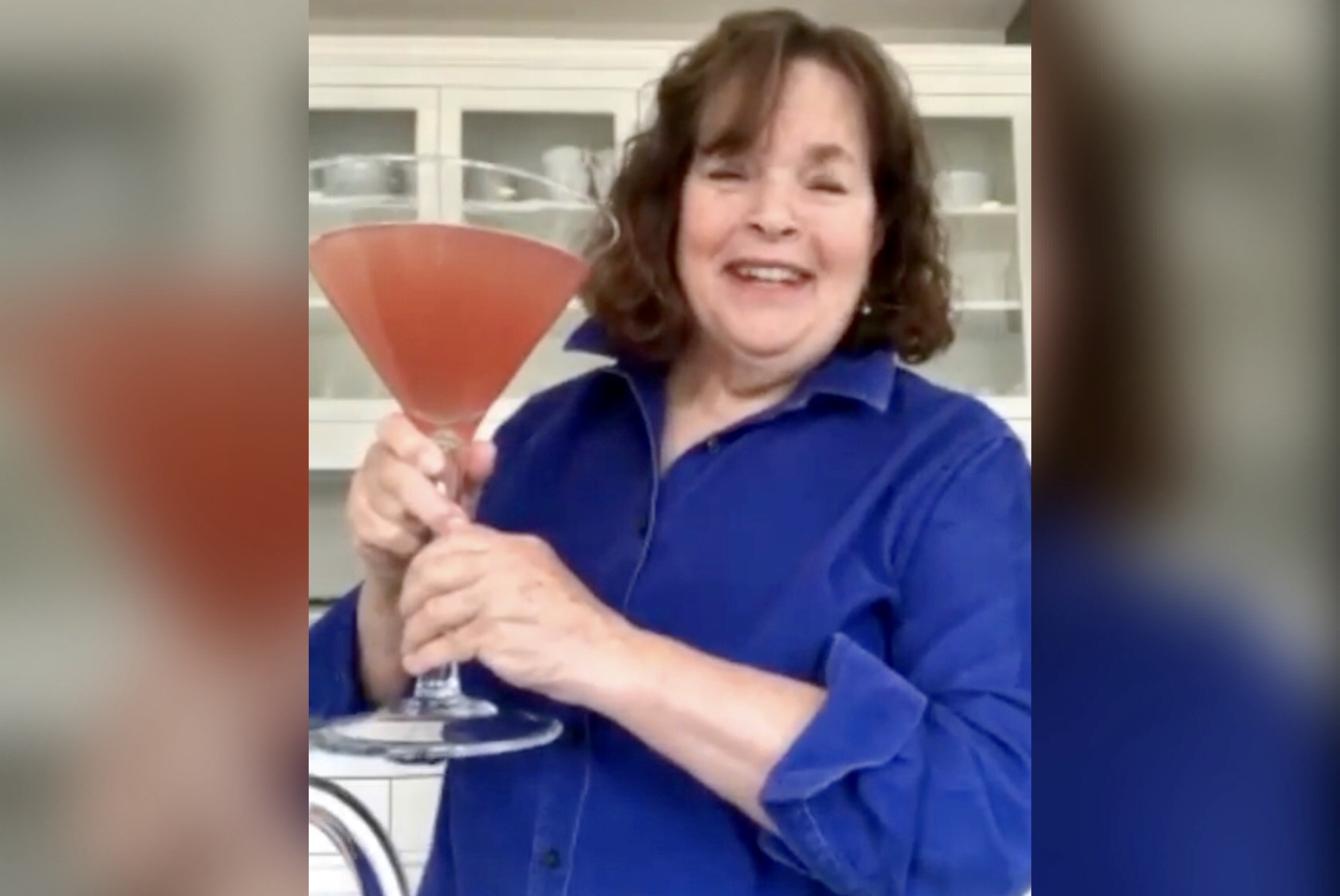 If the Barefoot Contessa says any hour is cocktail hour then who are we to argue?!
Ina Garten, The Barefoot Contessa herself, took to Instagram to "keep tradition alive" during these stressful, isolated times. What tradition is she most concerned with? One near and dear to all of us of course, cocktail hour! In the two-minute video, Ina gives a tutorial on how to whip up a batch of her favorite cosmopolitans. We all watch the contessa for her signature brand of calm speaking tones and party planning panache and while this video delivers on what we'd expect, Ina throws in a couple funny jokes that you would never see coming. She begins the tutorial by instructing viewers to grab a big pitcher because "you never know who is going to stop by – wait – nobody is going to stop by." She goes on later to remind viewers that "during a crisis, you know, cocktail hour can be almost any hour."  Ina wraps up the demonstration by advising viewers to choose the right martini glass when making this drink before pulling out a giant one for herself! Look at Ina getting all loosey-grey-goosey with us!
Enjoy any-hour happy-hour and check out the funny video below!
Like what you read? Follow me on Instagram
'Will & Grace' Star, Leslie Jordan, Has The Funniest Instagram Account Ever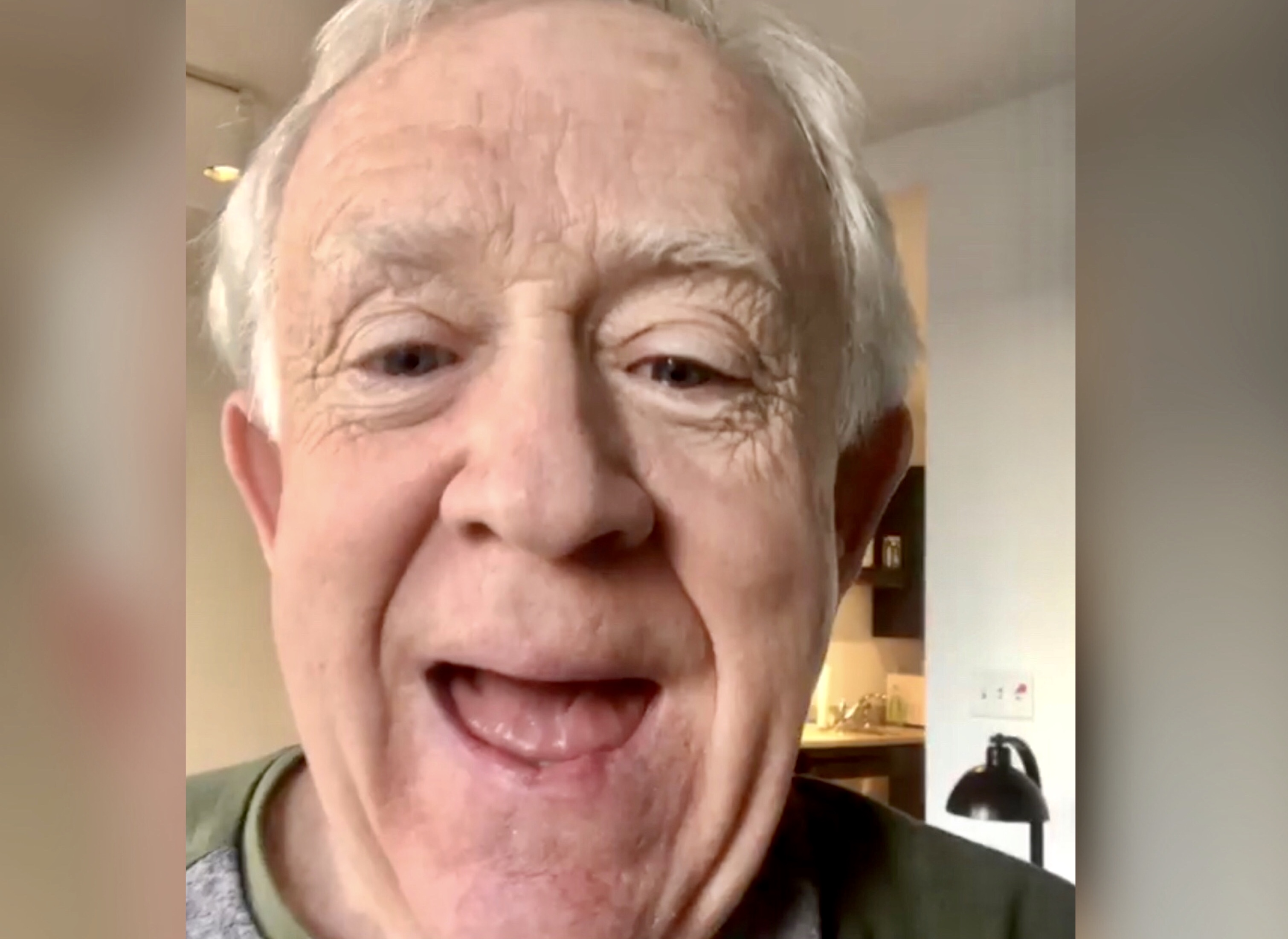 "Well, well, well…if it isn't Beverly Leslie."
Any sitcom-lover will instantly recognize Leslie Jordan as Karen Walker's vertically challenged nemesis on Will & Grace. And while he always managed to steal the scene as Beverly Leslie, the funny actor actually has quite the lengthy resume filled with all sorts of interesting roles. Well at the age of 64, Jordan may have just found his most exciting role yet…a viral video star!
Jordan chatted with Today discussing his new found internet fame. He shared that he did not even want to join social media initially but was encouraged to do so by producers when working on Cool Kids. His social media didn't become the hotspot it is now until the coronavirus pandemic however, when Jordan says he was encouraged by a friend to use his humor to bring levity to his fans. Now on his Instagram, which has grown over 400,000 followers since the quarantines were put in place, Jordan posts a bunch of hilarious content which includes stories about famous friends, tales of his flamboyant childhood and even baton twirling.
We can all use a laugh right now so do yourself a favor and check out the hilarious videos below! To keep the laughs coming be sure to follow Leslie Jordan here!
Betty White and the freezer queen.
View this post on Instagram
The over-haulin' ass.
View this post on Instagram
That time in the pokey.
View this post on Instagram
Bringing sexy back(scratch)
Beverly Leslie saves the twirl.
Like what you read? Follow me on Instagram 
Nick Lachey Rewrites Hit 98 Degrees Song Amid Coronavirus Quarantine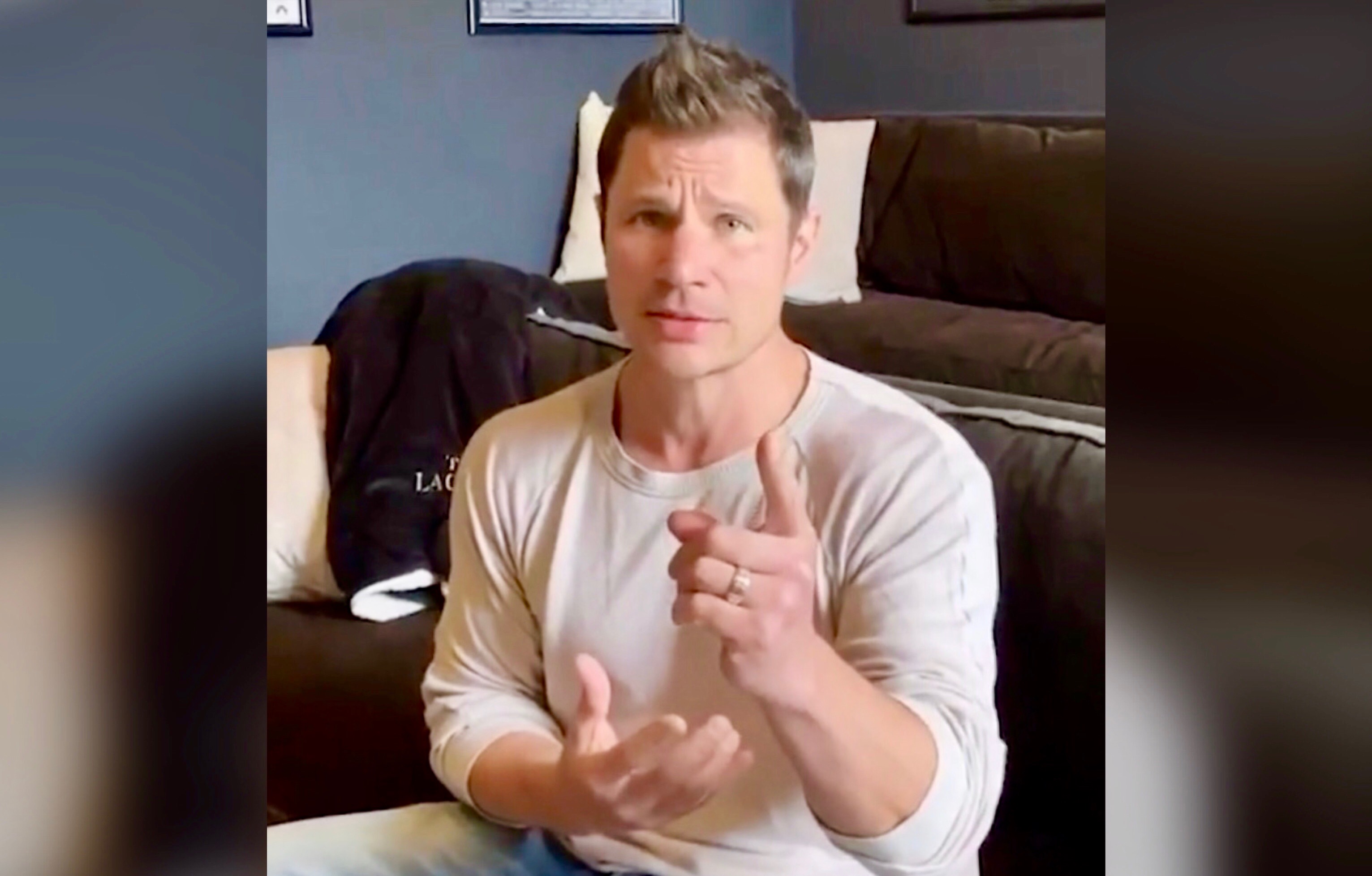 This video will remind you of two things: Nick Lachey is actually a gifted singer. And at age 46 he is still quaran-FINE!
Picture it. The year is 1998 and the boy band craze is at its peak. You turn on the radio. Your ears perk up as you hear the four beautiful men of 98 Degrees sing about the torture of having to let down their side pieces so they can try to be true to the girlfriends that love them. The word "coronavirus" has never even been uttered. It was a simpler time.
Fast forward to 2020 when it seems like you can't turn on the tv without some sort of news break interrupting your scheduled programming to warn you about the latest dangers of the viral pandemic. With the spread of the virus ever growing, celebrities have been taking to social media to urge fans to isolate themselves so we can all stay safe and healthy. Nick Lachey, 98 Degrees heartthrob and host of the new dating show Love Is Blind, is the latest Hollywood star to jump on this bandwagon.
Lachey took to Instagram to debut his updated rendition of "The Hardest Thing," the boy band's certified gold single. "Yeah, it's the hardest thing we've ever had to do. To stay stuck in our house, just watching all this bad news. It's the hardest thing we've ever had to try. To stay six feet apart when we go outside," the blue eyed beaut sings. "Nothing to do, no sports on TV. Washed my hands so much that they started to bleed. Damn this quarantine. It's the hardest thing we've ever had to do. But in the end it's worth it. Together we will get through" he continues. The video ends with Lachey reminding fans to stay safe before being jumped on by his enthusiastically adorable son.
Click below to see the full video!
View this post on Instagram
Like what you read? Follow me on Instagram