Lindsay Lohan Truck Collision!
Santa Monica police say Lindsay Lohan's Porsche collided with a big-rig truck on Pacific Coast Highway on Friday morning.
Santa Monica police say Lindsay Lohan's Porsche collided with a big-rig truck on the Pacific Coast Highway on Friday morning – sending Lohan to the hospital.
Lohan, who is currently in production for the film "Liz and Dick" (where she's portraying Liz Taylor) was rushed to the emergency room but later released. Her Porsche, which reportedly slammed into the back of the big-rig, is apparently beyond repair. (No word, sadly, on what happened to the other two people in the car… I always feel bad when the forgotten 'others' in an incident get no update!)
Who was driving is yet to be reported. Police are still investigating what caused the accident.
Laura Dern Honors Her Parents In Touching Academy Award Win Speech
Laura Dern, who has been slaying awards season this year for her role in "Marriage Story," took home the ultimate prize – a Best Supporting Actress Academy Award – and thanked her actor parents in a touching acceptance speech.
Her parents, actors Diane Ladd and Bruce Dern brought her to the Oscars with them when she was just 7 years old.
"Some say never meet your heroes. I say if you're really blessed, you get them as your parents. I share this with my acting hero my legends, Diane Ladd and Bruce Dern. You got game. I love you."
Dern's mother has been nominated three times, her father twice, but neither have won. Her mother can be seen during the speech crying in the audience.
Congrats Laura!!!
POP UPDATE: Justin Bieber, "Friends" For Life, And The Critics Choice Awards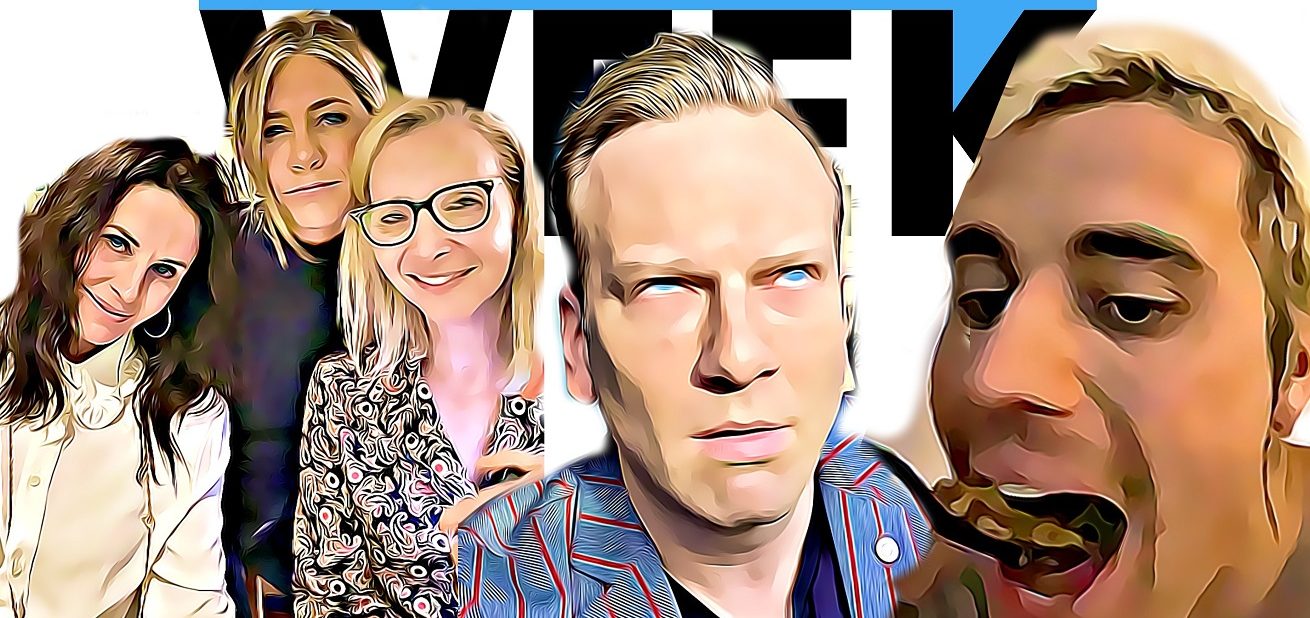 We're going to be doing some quick video updates whenever we can! Here's the latest! Justin Bieber begging for streams, (while you can hear him chew – ew), the ladies of Friends reunited, and mother nature. Take a look!
Courteney Cox's Instagram Caption Is Every Parent With A Teenage Kid
Have you heard? It's 2020 and we're all supposed to music videos on TikTok. Courteney Cox is no exception. The TV star posted an instagram of her and her daughter Coco dancing it out, with the hilarious caption, "Wanna see your child lose their patience? Do a TikTok with them."
Also, how long does it take to actually learn one of these routines? It seems very time consuming.
What I was really hoping for was video of her daughter losing her patience, but what we got was a pretty strong routine!