POP INTERVIEW: Adult Film Actor James Deen Goes Mainstream, Gets the Venice Film Festival Treatment with "The Canyons"
with the goal of brushing aside the typical line of questions, writer Nicole Russin offers up this Pop Interview with the polarizing man, who, like it or not, is remaking his career on his own terms.
Editor's note: We hear a lot about James Deen – the man who co-stars alongside  Lindsay Lohan in the film ' The Canyons.' But while many profiles get lost in the realm of Lilo and the nefarious side of the adult film industry, POP Goes The Week wanted to take a closer look at the man behind the headlines… so with the goal of brushing aside the typical line of questions, writer Nicole Russin offers up this Pop Interview with the polarizing man, who, like it or not, is remaking his career on his own terms.
F. Scott Fitzgerald foretold of our modern adult film industry when he wrote, "A woman should be able to kiss a man beautifully and romantically without any desire to be either his wife or his mistress." The greatest novelists could have never narrated what came next: porn star James Deen transitioning into mainstream cinema with critical celebration.
For his role as indie filmmaker Christian in The Canyons, making its Venice Film Festival premiere Friday night, Variety said Deen "brings a chilling opacity to the role of a murderous producer/pimp/sex addict." And Entertainment Weekly listed the film's highlights with "James Deen's close-set eyes and knowing smirk. A surprising takeaway is the dramatic gem that is porn star James Deen as Christian."
He could very well be the "porn star next door," as Esquire UK knighted Deen. "I'm very close with everyone in my family. I text them all the time. When I'm around them, we talk and do normal family stuff. Eat dinner. Catch up," he said on a lazy Sunday morning in Los Angeles.
Deen was born Bryan Matthew Sevilla, and as himself, he is bewilderingly normal. "I have a truck and I am always down to help someone move." His favourite colours are black, blue and purple. Of course, the Pasadena boy has made over 1,400 pornographic films, but clothed, he "got nervous" meeting comedic actor Adam Carolla and American TV host Dr. Drew. He eats healthy, is only now learning about high end men's fashion like Louis Vuitton and doesn't play sports (anymore). "I don't have a competitive bone in my body."
Deen's rocket scientist parents "were a little confused when I was doing The Canyons because I never wanted to do mainstream movies. My mom said to me, 'You should stick to porn,' I shouldn't do more mainstream stuff. Because it stresses me out," he thinks back. He never explained what he meant by "stress." The glaring eyes of 1,000 paparazzi lenses on set? The rumoured cast disagreements, probably lies to sell tabloids?
A first time actor's salary wasn't the issue. "I got paid exactly what I asked," he said. "There was never any quarrel."
Whatever the controversy, it is of little importance. The Canyons will be a cult classic one day, Deen vows, "because the fact is, everything [American Psycho author] Bret Easton Ellis does becomes a cult classic. [Taxi Driver director] Paul Schrader made it. It's a movie with Lindsay Lohan where she gets naked, and her co-star is the dude from porn. I have a pretty decent fan base, and it's my first mainstream movie. It's the first time a movie of this magnitude was made on Kickstarter. It was a pretty unique experience and project. Everyone's gonna have it on DVD."
Starlets claim they never read a single user review online, nary the negative critics. Deen reads the good and the bad. "The movie is good in the sense of a movie. It is lit well. It is shot well. Everything about it. It comes down to everyone's personal opinion of the film. You end up with people who say, 'It sucks! That porn guy is in it! Lohan! Schrader is a joke! It's a Kickstarter project!' People already have their opinions made up, and then there are people who are waiting for their opinions to be justified or confirmed. All of their opinions are based on emotions. People who say nasty things? You still paid for it. I'm glad that you at least gave it a chance."
Nevertheless, Deen acknowledges that audiences who do like the movie watched it with lowered standards. "People expect it to be bad. 'This was a lot better than I thought it would be. Wow! That was pretty good,'" he said in his baritone voice. "It cost nothing to make. It was #4 on iTunes. It's already made its money back. People forget about the profit and debt factor. If you spend $100,000 and make $1 million, you make a lot more money than if you spend $5 million and make $1 million."
Assumingly due to Deen's past on screen credits, Showbiz411.com called The Canyons "soft core porn." In contrast, Andy Warhol's 1964 film, Blow Job, centrally focused on a man's facial expressions on the receiving end of fun time, was heralded as sexual artistry. Scarlett Johansson earned a Golden Globe nomination when her derriere opened Lost in Translation. So then, what is art and what gets defined as pornography?
"Certain people's porn might be another person's normal," Deen explains. "If you have a weird fetish for hamburgers, because I'm eating a hamburger, that could be someone else's porn. The intent of the project has a lot to do with the categorization of whether it is art or porn. The artist is thinking of it as 'a thing to compare social equality in the world, so here's a naked girl covered in blood, wearing Prada sunglasses!' In The Canyons, Lindsay Lohan is nude a couple times. She's topless. All these scenes, I'm also in them, and the reason they're not considered porn is they're more like dialogues. Our intent was not to arouse."
And, Deen insists, sexual perspectives aren't defined by a "women versus men" attitude. So much for bringing to life Jenna Jameson's biography title, How to Make Love Like a Porn Star. "I think there's no love as intense like a crush…Sex is an individual thing. People can have the same opinion about sex. If you are a female who is more liberal and I am a conservative male, I could say, 'I need to know feelings! I want to build a future together before we have sex.' Gender itself is not a factor."
On weekends, away from the porn industry in which he earns his paycheck, Deen takes in The Simpsons and Futurama with his three cats. "They're funny and silly, and they're consistent. Watching television is not something I need to focus on and analyze. I can giggle and be mindless. I want to chuckle and enjoy it. For fun, I relax and watch TV, go shopping or something, sit around and do nothing. As the kids say, I 'veg out.'"
"I want to have a private jet, eat good cheese and wine and have a place in France. Then, I realize, it's more practical to have a hotel room in France. I want to finish my closet and finish doing work on my house. It was built in the 80s and early 90s, and it's dated," said Deen. "I want to get my dream kitchen, my dream bathroom, my dream office. Which is a matter of tearing up the floors and putting in new materials. I pretty much do whatever it is I want. My goal is to be happy, be myself and try not to let the good stuff in life get me down."
He believes a lot in fate. "I met with some agents before and they didn't seem to do anything. 'Our job is to get you through to people. Blah, blah, blah.' I shouldn't be pushed on anyone. People should be forced to hire me because I'm the best person for the role. I don't particularly care if I'm some big mainstream star. I never wanted to be Matt Damon or George Clooney or Tom Cruise. I don't intend to do anything other than a project that's interesting to me."
"Do you hate me or do you love me?" he asks. It is a very James Dean-like question from the guy who earned his stage name smoking outside of junior high school just like the screen legend.
The answer is yes. Mr. Sevilla is like the loveable best friend every girl wishes for, book smart but not dorky, someone who would make fun of ugly dresses with you at the mall, go surfing and share popcorn with you at the latest Bradley Cooper flick. If he is anything like the man whose name he borrowed, he has plenty awaiting him in his new mainstream acting career. As the real Dean said in character, stargazing as Rebel Without a Cause's Jim Stark, "Once you've been up there, you know you've been someplace."
POP UPDATE: Justin Bieber, "Friends" For Life, And The Critics Choice Awards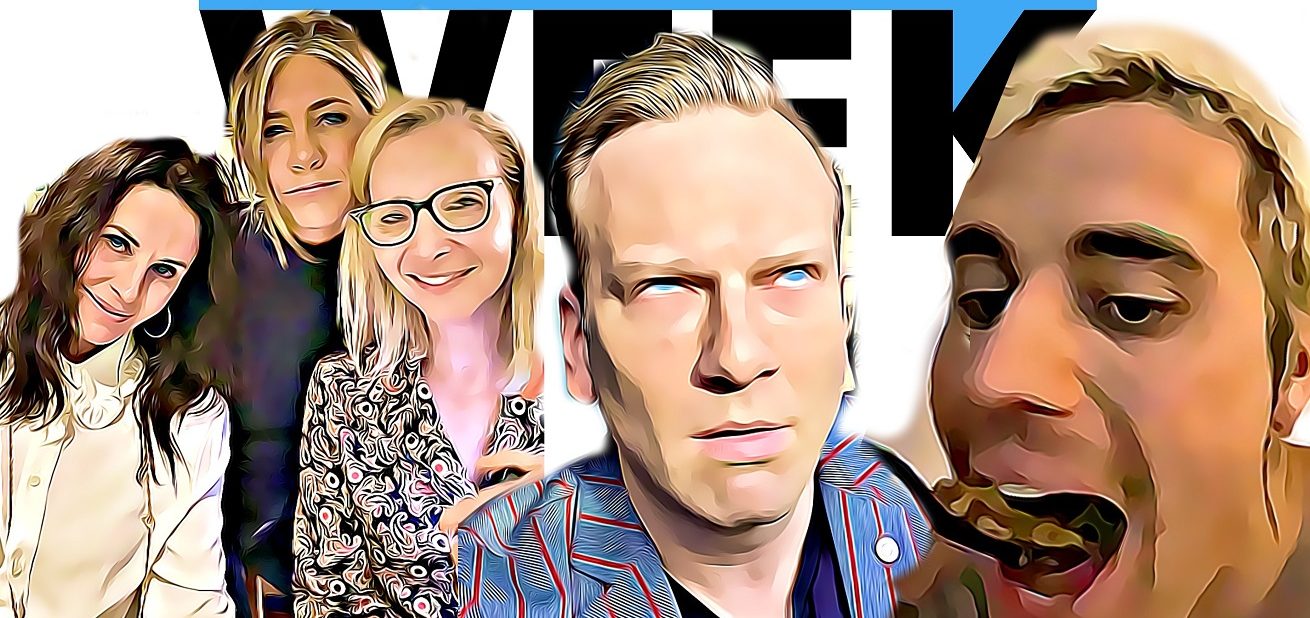 We're going to be doing some quick video updates whenever we can! Here's the latest! Justin Bieber begging for streams, (while you can hear him chew – ew), the ladies of Friends reunited, and mother nature. Take a look!
Courteney Cox's Instagram Caption Is Every Parent With A Teenage Kid
Have you heard? It's 2020 and we're all supposed to music videos on TikTok. Courteney Cox is no exception. The TV star posted an instagram of her and her daughter Coco dancing it out, with the hilarious caption, "Wanna see your child lose their patience? Do a TikTok with them."
Also, how long does it take to actually learn one of these routines? It seems very time consuming.
What I was really hoping for was video of her daughter losing her patience, but what we got was a pretty strong routine!
Former Law And Order Actress Representing Herself In Court? Diane Neal Claims Her Attorneys In Abuse Case Dropped Her, Leaving Her To Fend For Herself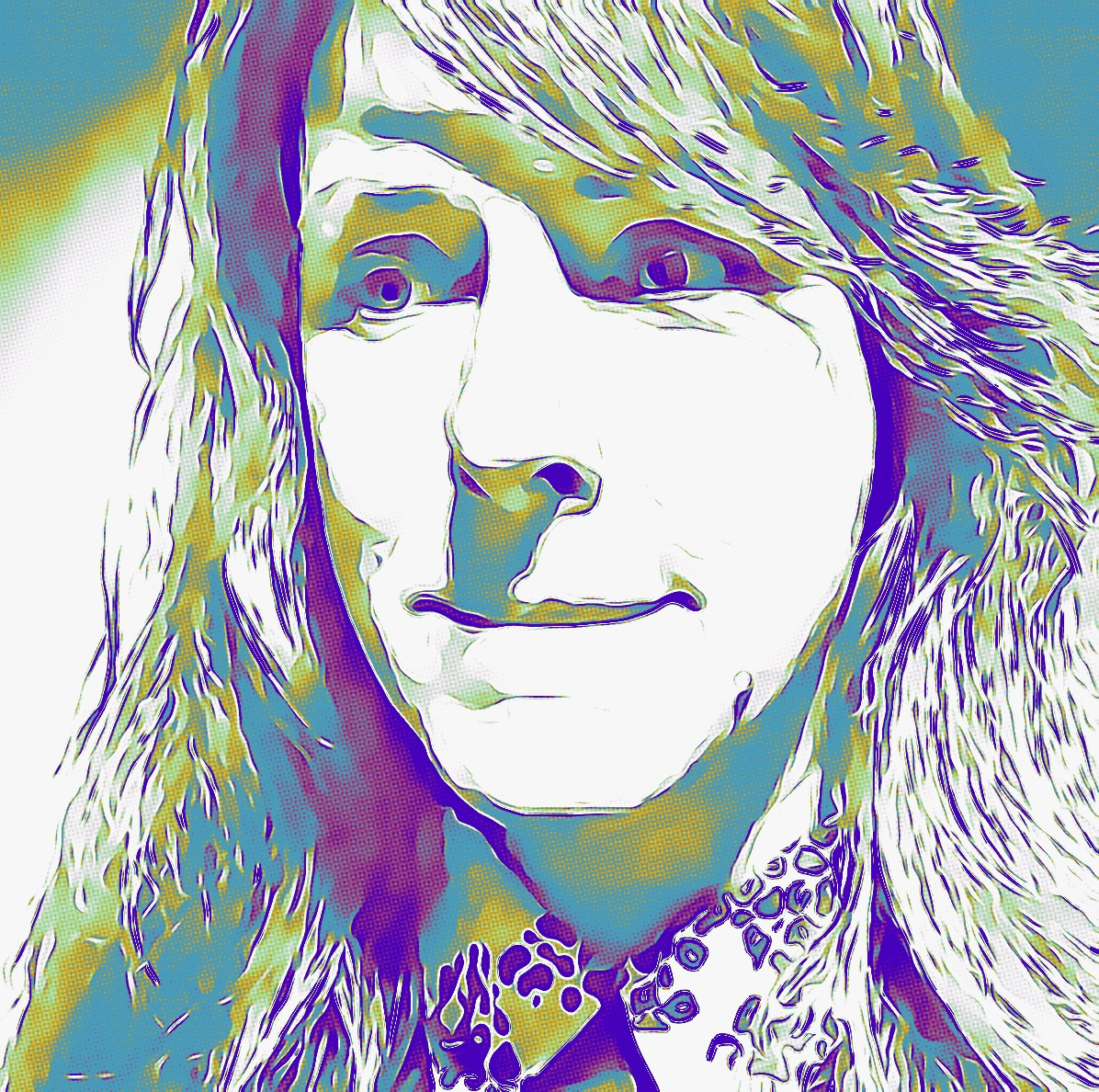 In an emotional, now deleted instagram post, actress Diane Neal claims her attorneys have dropped her – leaving the actress who once played assistant district attorney Casey Nowak to try her hand at being an attorney in real life.
Neal has been embroiled in a vicious legal battle that has spanned more than two years. It began when Neal filed a lawsuit alleging her ex, magician JB Benn, was a "manipulative and maniacal fraudster," who had "defrauded her of millions" and "violently inflicted emotional distress," according to The Daily Beast. She claims Benn subjected her to "a campaign of isolation, terror and (physical and sexual) assault, and destroyed her reputation." She also claims he once cut her dogs throat. In turn, Benn has a lawsuit against Neal, claiming she owes him money for property they shared, and that she frequently threatened him. Part of his case: a damning recording in which the female voice, which he claims is Neal, threatens him and his dog. Listen to that tape HERE. It's intense.
The truth is, the story is so full of battling accusations that it's probably best to read the FULL list chronicled in this Oxygen article.
But today, in an emotional instagram post which she later deleted, (but copies have which have been retained and posted) a dramatic turn. Neal claims her attorneys have dropped her with no warning.
She speaks directly to her camera phone, saying, "So this is my version of hell. And there he is walking right past me right there" she says, referencing a man whose face cannot be seen. "So, I have been put in a situation by my own attorneys who decided to drop me as a client yesterday afternoon with absolutely no warning, wherein I have to represent myself in court. Because this is what happens to victims of abuse. My attorney yesterday accused me of having an inappropriate relation with (unintelligible**), which is not at all even remotely, a thousand times not true. Has done all kinds of things and … saying it was my fault for being abused. So wish me luck. It's terrifying, but I am doing this for every woman who can't do it for themselves. I stand for all of us."
**please note that the words here were difficult to make out. We have our interpretations but don't want to speculate without confirmation.
It's unclear what the nature of the current court hearing is intended to cover today.
View this post on Instagram
Neal played Casey Novak on Law & Order: Special Victims Unit for five seasons,and continued her acting career on NCIS, NCIS: New Orleans, Suits and 30 Rock. Most recently she became involved in politics, running as an independent for the U.S. House of Representatives in New York's 19th congressional district.