Time now for a recap of last night's Top Chef Seattle episode… things are heating up!!
Episode 7 starts out with Danyele giving us a narrative on how she will, in fact, be ….Brave. We'll see about that!
Quick Fire
We're introduced at the beginning of the episode to Stephanie Izard, Season 4 winner of Top Chef. She also happens to be the only female to ever win the competition. What's with that? Come on ladies, time to step it up!
The twist of the challenge is that every ingredient in the kitchen is wrapped entirely in Reynolds's Wrap. So essentially, the chefs are grabbing at things blindly since everything is enveloped in silver wrapping. They also must use the Reynold's Wrap as their cooking vessel – that's right, no bowls, no pots, no pans….only….Reynold's Wrap. This is pretty much product placement on steroids. Get foiled up! (See what I did there? That's was a pun on "get fired up"… okay, not my best. It's late.) The winner is safe from elimination.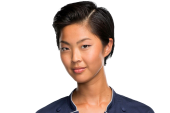 Kristen decides to go against the grain and make a sponge cake, which proves itself successful. How she makes a CAKE in 30min with those limited resources is pretty impressive. Her ballsiness translates into a win which translates into immunity.
+++
Elimination challenge
In the elimination challenge the chefs will go head to head in a battle of the berries at the Remlinger Farms Berry Festival. The top 5 performers from the Quick Fire challenge have the advantage of choosing their competitor. Pretty straight forward. Check out the below for how the competition shakes out
| | |
| --- | --- |
| Kristen | n/a (immune from elimination) |
| Sheldon | Micah |
| Danyele | Josh |
| Stefan | John |
| Josie | Lizzie |
| Bart | Brooke |
In addition to bragging rights, $10K goes to the winner. Not too bad for a day's work.
At the grocery store, the chefs scramble to pick up supplies for the challenge ahead, and no doubt there is major drams. Get ready for it…. Stefan buys frozen tuna (gasp!). It's apparently high-grade, but this IMMEDIATELY gives Stefan's uber-insecure competitor, John, something to latch onto. John is relentless with Stefan about his selection of frozen protein. Stefan's response, "I'll shank him in the kidneys."
And I believe him.
++++
Elimination challenge
The chefs pull up to the farm and it is gorgeous.
The only stress of the day is that there is a limited amount of space in the prepping area, but they've certainly been through worse.
Surprisingly, there aren't any major mishaps in the preparation and serving phase. However, Josie does struggle to get food out. In fact, at one point there is a gaggle of Mob Wife-esque women that talk some major smack about her being so slow. In order to divert attention away from her lack of time management, Josie puts on some sort of botched one-woman show which is equal parts disturbing and annoying. At one point Gail Simmons questions Josie's sobriety (as does the viewing audience). One can only hope she's on something—or at least drunk—with the way she's acting. Although I think it's safe to say this is her sober. Aw J
A nice juxtaposition to Josie's freak-on-a-leash nature is Kristen. (seen here on the left side of this photo.) While Josie is like, dropping acid at her serving station (allegedly, of course), Kristen tells us a nice story of what she'd do with the $10K winnings. She was apparently born in Seoul, South Korea and was abandoned by her mother at birth. Police found her, named her, and at 4 months old she was adopted by a family in Michigan.  So her dream is to have the money to go back and visit the place she came from. Cute, right?
Back to the competition. Despite the heckling from John regarding Stefan's frozen tuna, he still seems to outperform. In fact, some dude at the festival described John's chorizo gazpacho as "cheeseburger soup." Interestingly enough, cheeseburger soup like something Guy Fieri would serve with a side of Donkey Sauce. Believe it or not, this is actually a thing on Guy's menu at his Times Square restaurant.
One last thing about John's gazpacho: Per Stefan, "I wouldn't flush my poop with it." So…yeah.
+++
Elimination
Back at elimination kitchen, the fight continues about the frozen fish. Stefan, visibly upset tells John to, "suck it hard." Cute.
Padma first calls the challenge losers to face the panel:
John
Josie
Bart
Micah
Danyele
The judges really ripped into Danyele on this one. Padma even said the fruit compote tasted like lunchmeat. Lunch. Meat.
She winds up being sent home and we have to bid adieu to our beloved Brave.
The winning crown (and $10K!) goes to Kristen. Stefan leans over and gives her a pervy kiss to congratulate, but she's too excited to care. It's interesting to note that this is the second week in a row that someone with immunity won the elimination challenge. Are we seeing a pattern here?
Back in the kitchen, while celebrating Kristen's victory, Josie's boozy breath and sheer loudness continues to get on everyone's nerves. When will she leave us alone?
Last chance kitchen
Danyele vs CJ are in last chance kitchen. Although I'm a fan of CJ, I've gotta root for my girl, Danyele. Who will you be voting for? You can save your favorite! Get on twitter and hashtag your arse off! (CLICK HERE TO DO IT INSTANTLY, AND SEE THE RULES. Oh yeah, be a resident of the US and be over 18.)
Next week, they have to cook for a team of roller girls! 'Nuff said!
Take a peek at next week's episode!!
DISCLOSURE: POP Goes The Week could potentially receive incentives to blog about Top Chef. We'd do it either way. There you have it.