POP INTERVIEW: 50 Shades of Environmental Grey with Filmmaker Veronica Grey
Veronica Grey calls herself "the surf lady," and wanting to protect the surf lifestyle extended to producing her documentary, Aqua Seafoam Shame. The island-like mass of plastic debris at the center of her film, made on an iPhone, is located 1,000 miles from California's coastline.
Veronica Grey calls herself "the surf lady," and wanting to protect the surf lifestyle extended to producing her documentary, Aqua Seafoam Shame. The island-like mass of plastic debris at the center of her film, made on an iPhone, is located 1,000 miles from California's coastline.
Before we get to the actual topic, how did you have to change your anticipated filmmaking style when shooting on…an iPhone? Could someone actually film anything besides a documentary on an iPhone?
Shooting on an iPhone has so many advantages. You don't need a crew so that relieves a ton of organizational and financial responsibilities. The picture is 1080p so quality is there. The ONLY challenge is perfecting sound, so yes, there is that. However our documentary pacts a visual punch which we hope more than makes up for any sound issues. You can shoot ANY type of film with an iPhone. How I got recognized for this line of work was for winning an award for a fun piece I shot about Burning Man titled "15 Minutes of Flame." Cell phone filmmaking has taken the world by storm that numerous film festivals now include a New Media category for our work.
The Pacific Garbage Patch is already pretty disgusting. What else did you discover about it that may surprise people?
First many people were not aware that it even existed and overwhelmingly across the board when they find out they are concerned as to what can be done. Folks don't realize that our oceans created the rain so a polluted sea generates dirty rain which shower on our crops and grow our food so you can see where this nasty cycle leads – basically we end up eating our own garbage. People ask, "Can't giant boats go out there with giant nets and just clean up the mess?"
First of all "the mess" is now UNFORTUNATELY the size of the continental United States. Secondly, while plastic NEVER decomposes, it does break down into much smaller particles, so the Pacific Ocean trash vortex is more like a soup than an island. You can't clean soup – you would have to STRAIN it, which would be nearly impossible unless you had some astronomically huge pieces of nylon, and then, how do you strain it like that without harming a bunch of marine life in the process?
Now turn that around. With all that information, how does that relate to someone who doesn't live near an ocean, who might be a teacher in Idaho or a teenager in Indiana? Why should the earth be a collaborate effort when not everyone sees it in everyday life, some may argue?
Garbage will end up in waterways. It does not matter if it is the ocean or your nearest lake and stream. You know when you are walking around or driving and you see loose garbage floating around and flying through the air, there is no magic trash fairy that comes by to pick it up. So it ends up in all our waterways and rivers. This water becomes our rain through condensation and this rain later becomes our water source which we drink. The trash on the ground eventually ends up in your body one way or another, even if it is now in the form of small bacteria. Gross. We already mentioned how this rain is used to grow our food too. This DEFINITELY affects the heartland of America – no matter how far from the ocean you are!
We are possibly always, at this point and during this century, going to use plastic. It may be something like serving cups or a small tool used for medical purposes. Entirely cutting out plastic isn't going to happen anytime soon. How is a gradual change in the attitude towards plastic possible?
You are so right Nicole. This is sad but true. Even when movies like "Super Size Me" show how toxic McDonalds is, people still eat it daily. However there is a giant movement towards Eco consciousness and many companies are switching to a COMPOSTABLE plastic. So yes, simply changing the ingredients in the plastic will make it decompose. Did you know you can make perfectly good plastic from corn and / or hemp? A lot of companies are now making COMPOSTABLE plastics and these are the kinds we can use guilt-free!
Hawaii is famous for many things and in recent years, its commercialism. The islands, for better or worse, thrive off tourism, consumerism, etc. This has a very positive impact on the state, but how far is too far? Is it possible for people to enjoy the Hawaiian lifestyle and care about the earth?
Funny you should say that Nicole because last year, they recently banned plastic bags in the city of Honolulu. It was this huge political thing but the bill outlawing plastic bags did pass! When you realize we needlessly use 10 BILLION plastic bags EACH week as a global society, where else but paradise on Earth like Hawaii will preservation begin?
Let's say half the companies in the Western world agreed to go eco friendly. That still leaves a large number of corporations that do not care about the environment. How do you think people can really change the way people see this issue beyond liberals versus conservatives? Particularly relating to large companies, where the Republican sentiments are stronger at the CEO levels?
During the course of our short 54 minute film "Aqua Seafoam Shame" – viewable on YouTube – we document the process whereby we literally contacted hundreds of companies to share with them the statistical horrors of plastics and encourage them to make changes. These companies were both your right wingers like DuPont and giants like Nestlé – the largest food distributor in the world and seeming left wingers like Whole Foods based in Austin, TX. What we let them know is that we aren't trying to be adversarial or point a finger at anyone, because as you noted earlier, we ALL use plastic. Our plea to everyone is more like a wake up call to show how bad the problem is and what we ALL can do by making simple tweaks in our life to heal the planet which is ALL of our homes. I mean, except for the secret society that is wealthy enough to have real estate on the moon that is 😉
Why do you want people to see your film, and how can they?
Early on we were blessed to start getting a lot of media attention. One of my TV appearances is even currently hosted in the LA Times' Oscar section, so our group definitely considered going the route of trying to qualify for an Academy Award; however, those rules say you gotta keep a project sort of off the public domain. We realized the topic is too important for only red carpet champagne premiers and so we decided to release it FREE to the public over the holidays 2012 as our gift to Earth and all its inhabitants. "Aqua Seafoam Shame" can be seen on YouTube and all info is on our website, Pacific-TV.com. Also I want to say during the filming I was blessed to meet the original star of the "Endless Summer" Robert August and he magnanimously does a cameo in the movie leaving us with a glimmer of hope for the future.
Kygo and Whitney Houston's "Higher Love" Video is Full of 80's Fun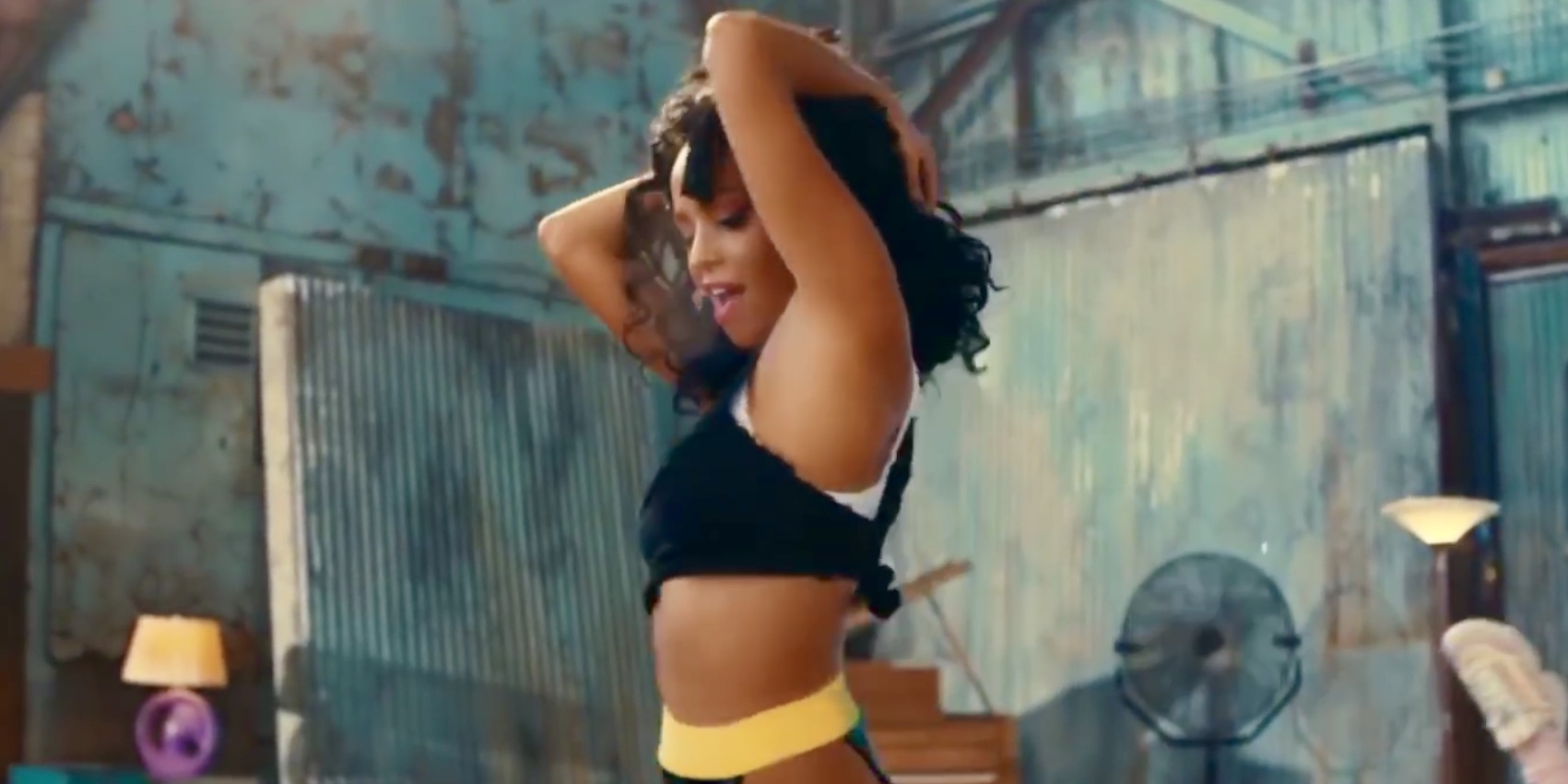 An eighties inspired dance number, a gorgeous ensemble, and the incomparable Whitney Houston come together for a fun flashback in the new video!
Houston had often performed Steve Winwood's "Higher Love" during her concert tour, and recorded the song thirty years ago. This summer, a new version re-mixed by Kygo hit the top of the dance charts.
The video stars Vanessa Morgan and Mason Cutler, both of whom are absolutely stunning to look at. See for yourself!
Compare and Decide: A Jury Decided Katy Perry's "Dark Horse" Copied Flame's Song "Joyful Noise." Do You Agree?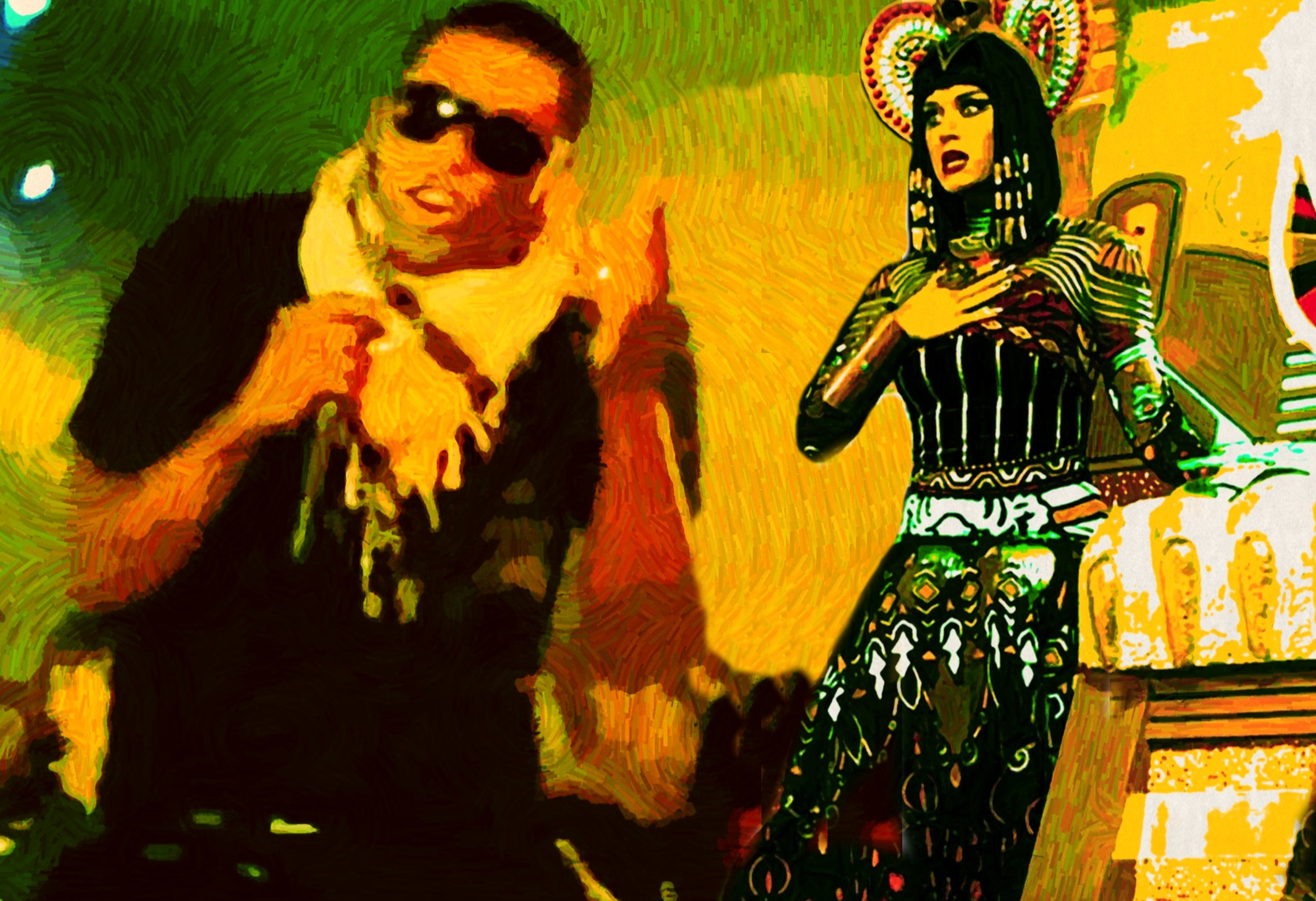 Katy Perry's got a Grammy nomination for her 2013 hit "Dark Horse." But a jury says the tune lifted a riff from a Christian rapper's 2009 song "Joyful Noise."
There's little doubt there is a part of the song that is similar in both tunes. The question is, how much will it cost Perry's camp. The jury was unanimous that there was some ample borrowing going on. (I'm paraphrasing.) And ultimately decided that Perry and her collaborators should pay him $2.78 million.
For your consideration, the two songs are below. Listen to at least a minute of both. You'll hear the part they're talking about.
The price of that little riff could be a high one. Last year, Robin Thicke and Pharrell Williams were ordered to pay nearly $5 million to Marvin Gaye's family over similarities in their 2013 hit "Blurred Lines."
Videos below.
Lizzo Is An Icon In The Making – And Here's Why
Mirror, mirror on the wall don't say it 'cause we know Lizzo cute. And by cute I mean extremely talented, gorgeous and totally inspiring!
A few months ago I was watching The Ellen Degeneres Show when I witnessed one of the most fun, exciting and awe-inspiring performances I've ever seen. Lizzo popped onto the screen in a sparkly, pink getup and began singing what would become her big hit song, "Juice," – I was immediately hooked (more like obsessed). During this performance she also jammed out on her flute alongside her plus-sized backup dancers and suddenly I knew I had been changed forever. I did some more research on the rapper/singer and found out I had been sleeping on this gem! Lizzo has been doing bad all by her damn self for years, having already released two albums in the past. I am suddenly mad at every single person who neglected to tell me to jump on the Lizzo train sooner! If you're like me and need a bit of catch up, I'm going to break down exactly why you need to know this icon in the making.
You can throw a stone in any direction and hit a triple threat nowadays. Lizzo's brings talents we have yet to see in the mainstream music industry.
If singing, rapping and dancing make Lizzo a triple threat, what does flute playing making her?!? A STAR THAT'S WHAT! Lizzo has displayed her abilities as a talented flautist, which is not an instrument you would necessarily think of in conjunction with the rap genre making this talent all the more extraordinary. Lizzo even used her flauting skills to compete (and defeat IMO) with Ron Burgundy. Not Will Ferrell, but Ron Burgundy.
Oh, and she can also twerk while playing the flute. 
As if playing the flute wasn't impressive enough, Lizzo can also twerk while playing. I really hope some high school kid is deciding to take band just so he/she can flutwerk their way around campus like their fav flautist, Lizzo.
Lizzo uses her platform to inspire and raise up everyone around her.
Lizzo uses her voice for more than just creating fire music, ya know. She uses her platform to defend the belief that beauty comes in all shapes and sizes. Her Twitter is filled with positivity and strong messages about acceptance.
MY MOVEMENT IS FOR EVERY 🗣BODY. IM LEAVING NO ONE EXCLUDED. "GOOD FATTYS" AND "BAD FATTYS" AND ANYONE ELSE WHO WANTS TO JUST FUCKING LIVE ARE WELCOME. NO TERMINOLOGY NO IDEOLOGY JUST FUCKING HAPPY PEOPLE IN MY MOVEMENT.

— |L I Z Z O| (@lizzo) March 4, 2019
Uhm…she's straight up gorgeous. 
We cant forget to mention that Lizzo is a straight up beauty queen. She is known to switch up her look but I've never seen a bad pic of this queen. To solidify my point, she is now officially the first, plus sized black woman to be featured in Playboy magazine!
Move over Avenger's, Lizzo has been in a comic book too!
Ok indulge the nerd in me on this one…Lizzo was even featured in a comic book!!! That's right, she has become so influential that even Marvel comics wanted a piece of the Lizzo-pie. Check out this shout-out in Unstoppable Wasp #4!
MY MOVEMENT IS FOR EVERY 🗣BODY. IM LEAVING NO ONE EXCLUDED. "GOOD FATTYS" AND "BAD FATTYS" AND ANYONE ELSE WHO WANTS TO JUST FUCKING LIVE ARE WELCOME. NO TERMINOLOGY NO IDEOLOGY JUST FUCKING HAPPY PEOPLE IN MY MOVEMENT.

— |L I Z Z O| (@lizzo) March 4, 2019
So now that you have become as obsessed as I have, you are probably wondering how you can get even more Lizzo in your life. Well lucky for you, her new album dropped TODAY! Her third studio album, Cuz I Love You, is available anywhere you listen to music and let me tell you, YOU WILL LOVE IT. The album is varied and showcases all of Lizzo's incredible range with some songs being upbeat and funky, and others being slowed down and heart wrenching. For a taste of what to expect, click below to listen to the title track of the album. If the new album still doesn't satisfy the hunger for more Lizzo, she's also on tour! You can click here for more info on tour dates.
Oh Lizzo…you are most definitely 100% that bitch.  
Like what you read? Follow @ChrisSiretz on Twitter and Instagram