POP INTERVIEW: 50 Shades of Environmental Grey with Filmmaker Veronica Grey
Veronica Grey calls herself "the surf lady," and wanting to protect the surf lifestyle extended to producing her documentary, Aqua Seafoam Shame. The island-like mass of plastic debris at the center of her film, made on an iPhone, is located 1,000 miles from California's coastline.
Veronica Grey calls herself "the surf lady," and wanting to protect the surf lifestyle extended to producing her documentary, Aqua Seafoam Shame. The island-like mass of plastic debris at the center of her film, made on an iPhone, is located 1,000 miles from California's coastline.
Before we get to the actual topic, how did you have to change your anticipated filmmaking style when shooting on…an iPhone? Could someone actually film anything besides a documentary on an iPhone?
Shooting on an iPhone has so many advantages. You don't need a crew so that relieves a ton of organizational and financial responsibilities. The picture is 1080p so quality is there. The ONLY challenge is perfecting sound, so yes, there is that. However our documentary pacts a visual punch which we hope more than makes up for any sound issues. You can shoot ANY type of film with an iPhone. How I got recognized for this line of work was for winning an award for a fun piece I shot about Burning Man titled "15 Minutes of Flame." Cell phone filmmaking has taken the world by storm that numerous film festivals now include a New Media category for our work.
The Pacific Garbage Patch is already pretty disgusting. What else did you discover about it that may surprise people?
First many people were not aware that it even existed and overwhelmingly across the board when they find out they are concerned as to what can be done. Folks don't realize that our oceans created the rain so a polluted sea generates dirty rain which shower on our crops and grow our food so you can see where this nasty cycle leads – basically we end up eating our own garbage. People ask, "Can't giant boats go out there with giant nets and just clean up the mess?"
First of all "the mess" is now UNFORTUNATELY the size of the continental United States. Secondly, while plastic NEVER decomposes, it does break down into much smaller particles, so the Pacific Ocean trash vortex is more like a soup than an island. You can't clean soup – you would have to STRAIN it, which would be nearly impossible unless you had some astronomically huge pieces of nylon, and then, how do you strain it like that without harming a bunch of marine life in the process?
Now turn that around. With all that information, how does that relate to someone who doesn't live near an ocean, who might be a teacher in Idaho or a teenager in Indiana? Why should the earth be a collaborate effort when not everyone sees it in everyday life, some may argue?
Garbage will end up in waterways. It does not matter if it is the ocean or your nearest lake and stream. You know when you are walking around or driving and you see loose garbage floating around and flying through the air, there is no magic trash fairy that comes by to pick it up. So it ends up in all our waterways and rivers. This water becomes our rain through condensation and this rain later becomes our water source which we drink. The trash on the ground eventually ends up in your body one way or another, even if it is now in the form of small bacteria. Gross. We already mentioned how this rain is used to grow our food too. This DEFINITELY affects the heartland of America – no matter how far from the ocean you are!
We are possibly always, at this point and during this century, going to use plastic. It may be something like serving cups or a small tool used for medical purposes. Entirely cutting out plastic isn't going to happen anytime soon. How is a gradual change in the attitude towards plastic possible?
You are so right Nicole. This is sad but true. Even when movies like "Super Size Me" show how toxic McDonalds is, people still eat it daily. However there is a giant movement towards Eco consciousness and many companies are switching to a COMPOSTABLE plastic. So yes, simply changing the ingredients in the plastic will make it decompose. Did you know you can make perfectly good plastic from corn and / or hemp? A lot of companies are now making COMPOSTABLE plastics and these are the kinds we can use guilt-free!
Hawaii is famous for many things and in recent years, its commercialism. The islands, for better or worse, thrive off tourism, consumerism, etc. This has a very positive impact on the state, but how far is too far? Is it possible for people to enjoy the Hawaiian lifestyle and care about the earth?
Funny you should say that Nicole because last year, they recently banned plastic bags in the city of Honolulu. It was this huge political thing but the bill outlawing plastic bags did pass! When you realize we needlessly use 10 BILLION plastic bags EACH week as a global society, where else but paradise on Earth like Hawaii will preservation begin?
Let's say half the companies in the Western world agreed to go eco friendly. That still leaves a large number of corporations that do not care about the environment. How do you think people can really change the way people see this issue beyond liberals versus conservatives? Particularly relating to large companies, where the Republican sentiments are stronger at the CEO levels?
During the course of our short 54 minute film "Aqua Seafoam Shame" – viewable on YouTube – we document the process whereby we literally contacted hundreds of companies to share with them the statistical horrors of plastics and encourage them to make changes. These companies were both your right wingers like DuPont and giants like Nestlé – the largest food distributor in the world and seeming left wingers like Whole Foods based in Austin, TX. What we let them know is that we aren't trying to be adversarial or point a finger at anyone, because as you noted earlier, we ALL use plastic. Our plea to everyone is more like a wake up call to show how bad the problem is and what we ALL can do by making simple tweaks in our life to heal the planet which is ALL of our homes. I mean, except for the secret society that is wealthy enough to have real estate on the moon that is 😉
Why do you want people to see your film, and how can they?
Early on we were blessed to start getting a lot of media attention. One of my TV appearances is even currently hosted in the LA Times' Oscar section, so our group definitely considered going the route of trying to qualify for an Academy Award; however, those rules say you gotta keep a project sort of off the public domain. We realized the topic is too important for only red carpet champagne premiers and so we decided to release it FREE to the public over the holidays 2012 as our gift to Earth and all its inhabitants. "Aqua Seafoam Shame" can be seen on YouTube and all info is on our website, Pacific-TV.com. Also I want to say during the filming I was blessed to meet the original star of the "Endless Summer" Robert August and he magnanimously does a cameo in the movie leaving us with a glimmer of hope for the future.
Celebrate Memorial Day By Watching Cynthia Erivo Perform This Touching Tribute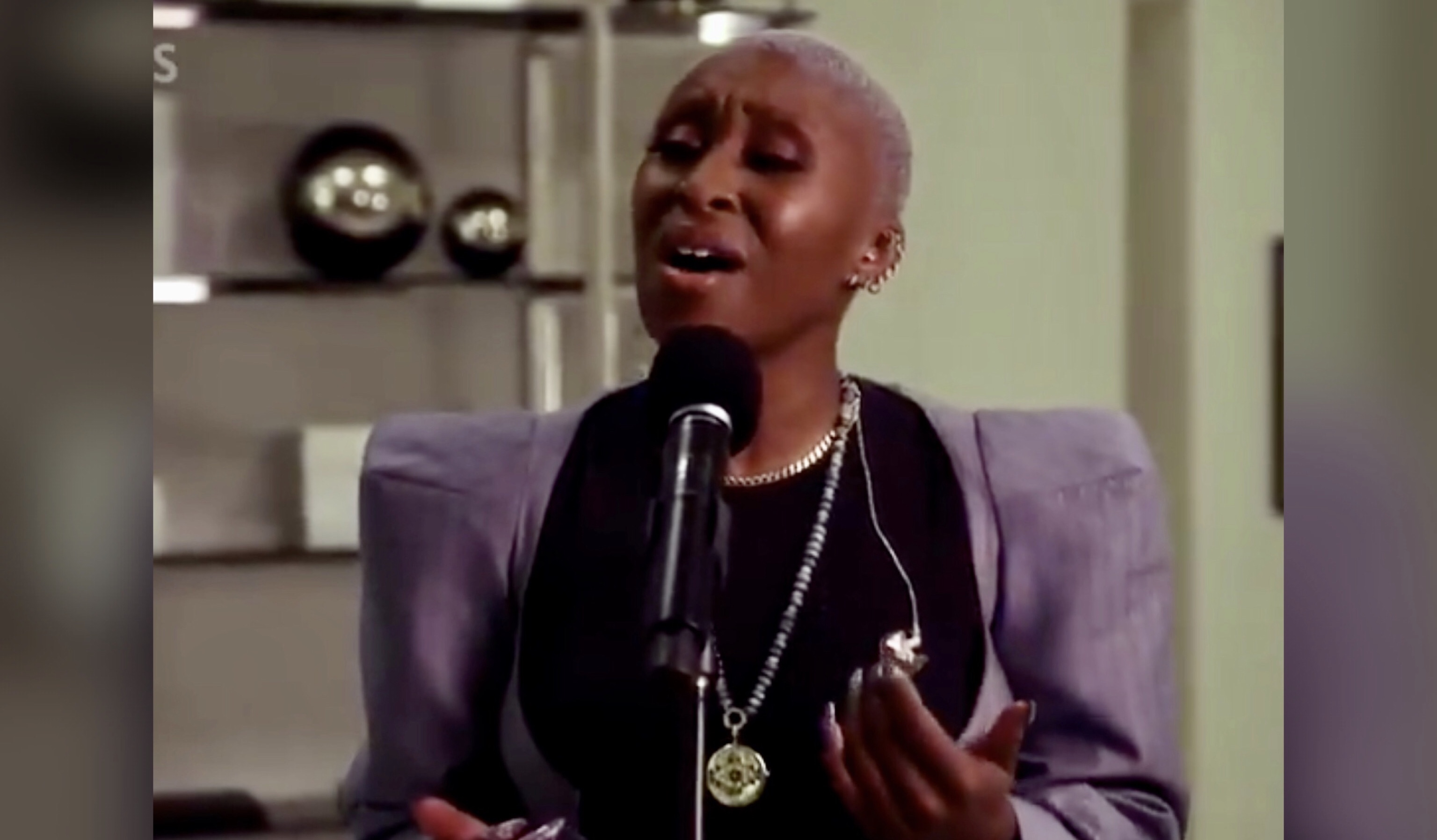 To all the heroes.
On this Memorial Day, as with every Memorial Day, it's important to take a moment to reflect on the sacrifices made to keep all of us safe. This year the the global coronavirus pandemic has the holiday feeling a bit more hefty since we are all forced to celebrate a little differently. Regardless, it is a day worth celebrating and what better way to celebrate than a special tribute from the incomparable Cynthia Erivo.
Musicians from the National Symphony Orchestra as well as stars like Erivo, Kelli O'Hara, Renée Fleming, CeCe Winans and Trace Adkins all took part in a special event for PBS called the "National Memorial Concert." This year's socially distant version of the celebration paid a special tribute to the healthcare workers on the front lines of the coronavirus crisis. Erivo performed a cover of the Mariah Carey classic "Hero" and it was obviously amazing. Watching the tribute is the perfect way to reflect on exactly why this holiday is so important.
Check out the heartfelt performance below!
Their life lives in our memory and gives us our breath. Thank you #MemDayPBS for allowing me to honor ALL of our heroes. pic.twitter.com/yfr5DYSLaY

— Cynthia Erivo (@CynthiaEriVo) May 25, 2020
Like what you read? Follow me on Instagram
POLL: Musical Theater Fans, Which Are You Most Excited To Watch From Home?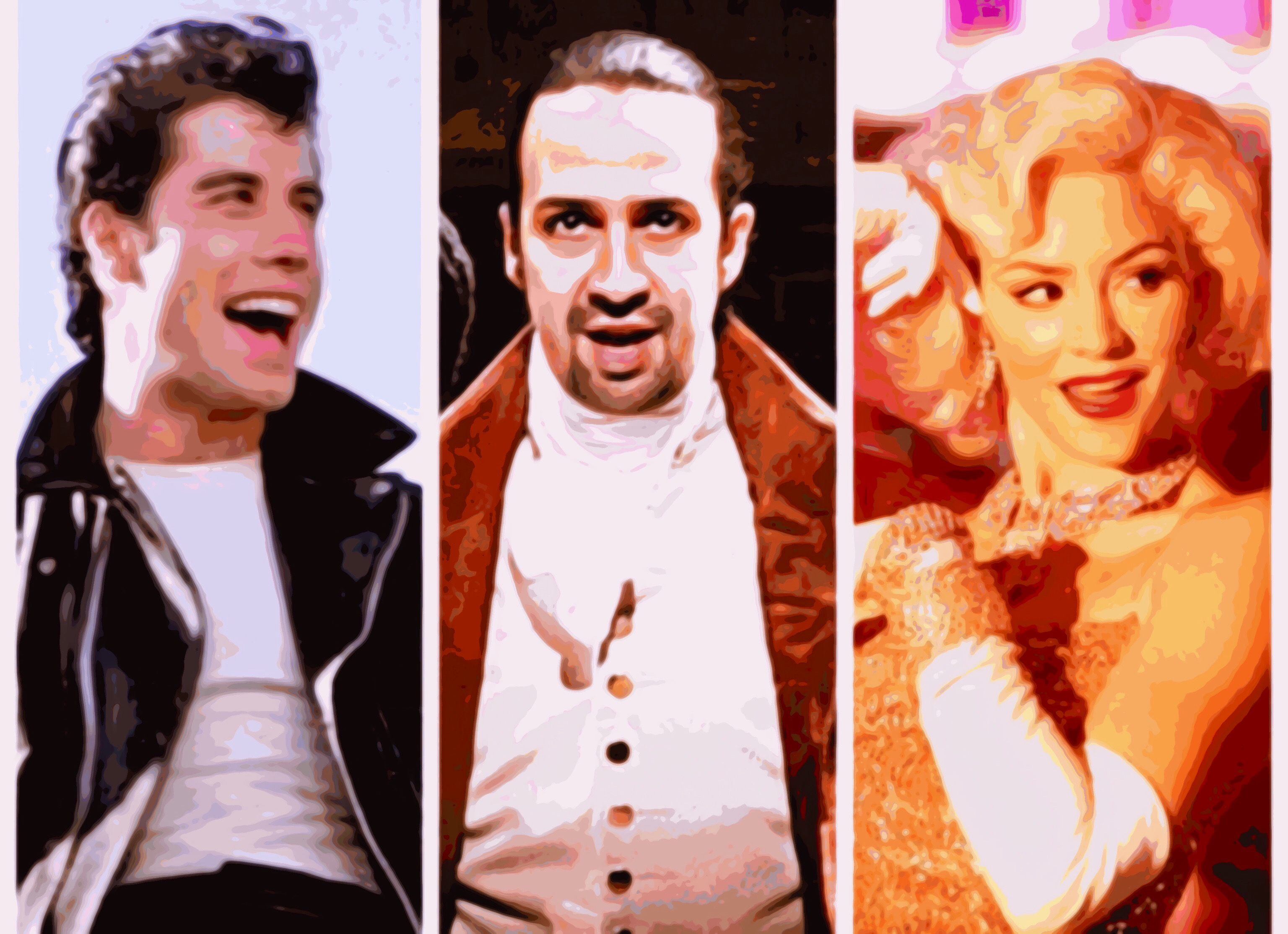 Now I understand why parent's can't pick a favorite child.
It has been a week filled with highs and lows for musical theater fans. For starters, it was just announced that the coronavirus-related closures on Broadway will remain in effect until at least September. Then, Disney announced that their musical Frozen, based on the hit animated film, will not reopen at all even after the social distancing guidelines are loosened, an announcement that has Broadway fans concerned for the fate of other beloved shows on the Great White Way.  Amidst all the darkness there is always a glimmer of hope (any good Broadway musical will teach you that) and this week's glimmer…or glimmers I should say…came in the form of three exciting announcements.
First, Lin-Manuel Miranda and Disney announced that a previously-recorded Broadway production of Hamilton will be available for streaming on on Disney+ starting July 3rd…which is ironically right before Independence Day and yet I will be tethered to my couch watching this masterpiece on repeat for at least a week.  Then, it was announced that the cast of NBC's Smash is going to virtually reunite for a benefit concert on PeopleTV on May 20th, giving us just enough time to dust off our old Marilyn wigs. And finally, musical theater geeks everywhere were screaming "a wop baba lumop a wap bam boom" when CBS announced they will be airing a sing-along version of the 1978 musical-movie classic, Grease on June 7th. So. Much. Good. Content.
I truly could not pick which one I am most excited to watch but because curious minds have questions so I have to know…which musical event are you most excited for? Click on the poll below to submit your answer and see what everyone else is thinking!
Like what you read? Follow me on Instagram
Kevin James Keeps Inserting Himself Into Famous Movies As A Boom Operator And It's Hilarious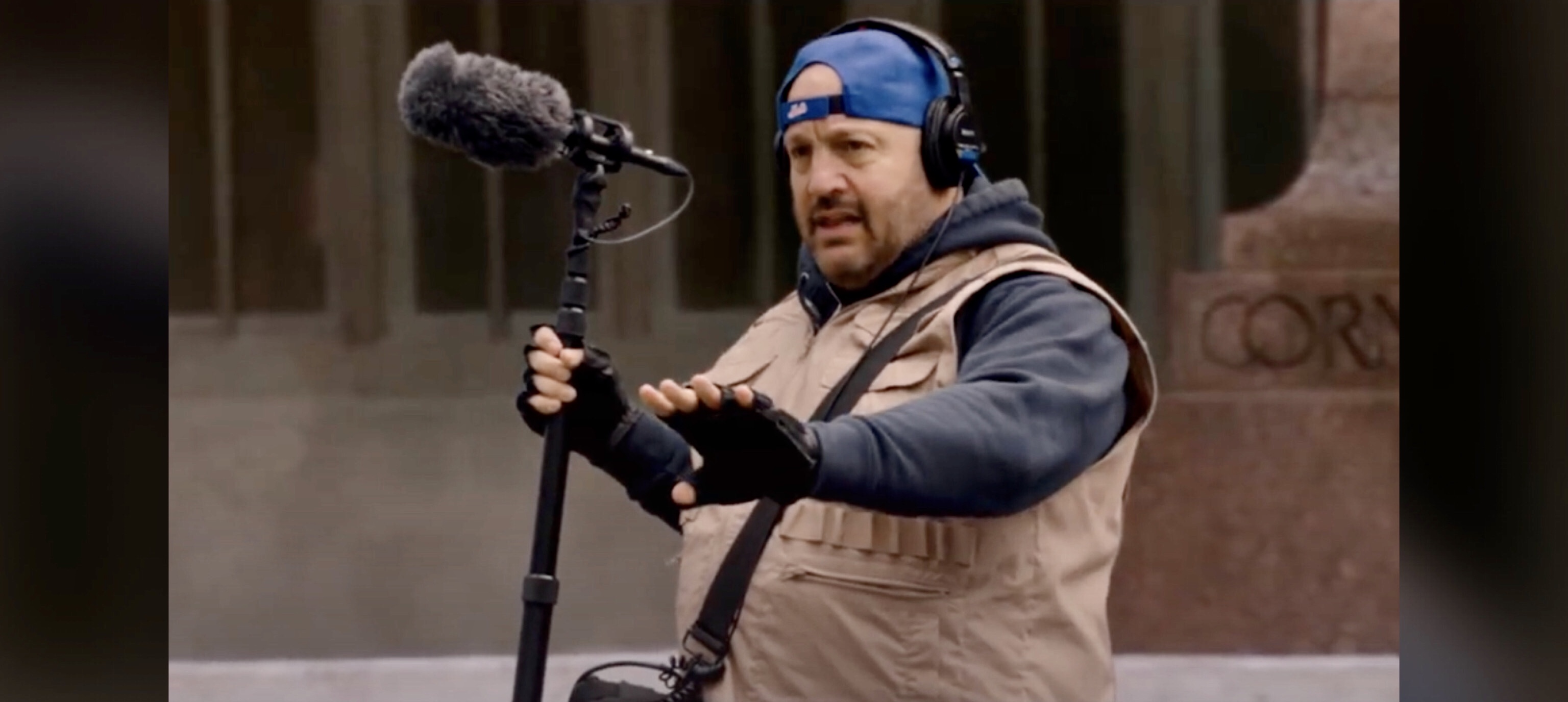 The King Of Queens is now the King of the green screen.
Plenty of people fantasize about making it big in the movies some day but not everyone hopes to be working the boom mic when they do. While it's definitely an integral part of the movie making process, it's not quite as flashy as being the Ryan Gosling or the Bradley Cooper. And yet somehow, Kevin James has found a way to shine a bright spotlight on boom operators in his YouTube series appropriately entitled Sound Guy.
The concept is pretty brilliant. James and his production team use a green screen to insert the actor into famous scenes from iconic films. After what I can only assume is hours and hours of editing, James appears seamlessly as a sound guy just trying to get some good audio from stars like Lady Gaga and Will Smith. The original dialogue flows perfectly with the bits James is edited into so the end result is pretty damn hilarious.
The Notebook
The Joker
A Star Is Born
I Am Legend
Who would have guessed Paul Blart was capable of such cinema mastery?! There is no denying the genius behind these movies shorts! To see more of the Sound Guy click here!
Like what you read? Follow me on Instagram