Steven's Golden Globe Picks- Television
Check out Steven's Picks for the TV portion of tonight's Golden Globes
It's Golden Globe time and with the Oscar Nominations announced, it's also time to see which movies, actors, etc have the best chance to come away with golden statues in February. Take a look at my picks for both TV and Movies at tonight's Golden Globes.
check out my TV picks here. Follow me on Twitter @StevePanzarella for live updates and opinions on each and every winner and loser.
Best Drama-
Breaking Bad
Boardwalk Empire
Downton Abbey
Homeland
The Newsroom
This one gets complicated, HBO's controversial hit The Newsroom was my favorite show of last year but Homeland is by far the most critically acclaimed program on television. Holding a Heavy advantage in being beloved by any and all fans make Homeland the favorite.
Best Performance by An Actrees: Drama-
Connie Britton-Nashville
Glenn Close-Damages
Claire Danes-Homeland
Michelle Dockery-Downton Abbey
Julianna Margulies-The Good Wife
This always seems like the one award that gets the same few names yearly but again, holding the distinct advantage is "Homeland" Claire Danes week in and week out performance as a somewhat psychotic CIA officer makes her again the lead for this award.
Best Performance by An Actor: Drama-
Steve Buscemi-Boardwalk Empire
Bryan Cranston-Breaking Bad
Jeff Daniels-The Newsroom
Jon Hamm-Mad Men
Damian Lewis-Homeland
The question is can Damian Lewis help Homeland sweep? I believe it's an absolute possibility but i will pick this one with Jeff Daniels who was awesome as Will McAvoy, the brash, journalist and anchor of News Night in The Newsroom.
Best TV Series: Comedy Or Musical
The Big Bang Theory
Episodes
Girls
Modern Family
Smash
You actually can't go wrong in this set of shows. Modern Family is the juggernaut of the group for it's consistency but Girls, Smash, and The Big Bang Theory all have high hopes. Big Bang took home the peoples choice award earlier this week and for me that could be enough to make it one of the nights big upsets. I'm taking Big Bang over the overqualified field of comedies.
Best Performance by an Actress: Comedy/Musical
Zooey Deschanel- New Girl
Julia Louis-Dreyfus-Veep
Lena Dunham-Girls
Tina Fey-30 Rock
Amy Poehler-Parks and Rec
While i love the idea of the two hosts competing for the same award, and the fact that this is 30 Rocks last season has many people picking Fey. I actually think this is between Louis-Dreyfus for Veep and Dunham for Girls. While Dunham does an excellent job  in the very awkward HBO comedy that she also writes, I am an even bigger fan of the former Seinfeld vet Julia Louis-Dreyfus. She is hysterical, as an uninspired, under worked Vice president and my pick for best actress.
Best Performance by an Actor: Comedy/Musical
Alec Baldwin-30 Rock
Don Cheadle-House Of Lies
Louis CK-Louis
Matt LeBlanc-Episodes
Jim Parsons-The Big Bang Theory
It would be cool to see Alec Baldwin take home one final award for his great work on 30 Rock and my rooting interest goes with Jim Parson's who is perfect week in and week out on the Big Bang Theory. Can Matt LeBlanc repeat? Maybe but I'm picking Parsons.
Best Miniseries or Motion Picture Made for TV
Game Change
The Girl
Hatfields and McCoys
The Hour
Political Animals
I was a huge fan of almost all of these miniseries, especially The Hour which I thought felt more like Britain's version of Mad Men. Led by an excellent cast, The Hour is the program I would love to see win the golden globe. HBO has two well acted movies on here as well, with the political Sarah Palin film Game Change and the Alfred Hitchcock-Tippi Hedren biopic The Girl . I thought Hatfields was excellent as well, with History showing that they can produce some very well done product this is a close one. I have to take The Hour, a 6 episode mini series with a sequel that came out this year, it's deserving of some recognition.
Best Performance By An Actress: Mini Series or Motion Picture made for TV
Nicole Kidman-Hemingway and Gellhorn
Jessica Lange-American Horror Story: Asylum
Sienna Miller-The Girl
Julianne Moore-Game Change
Sigourney Weaver- Political Animals
The level of performances we saw this year in Mini Series and Made for TV movies was astouding. We saw Julianne Moore as Sarah Palin, Sienna Miller as the Birds star Tippi Hedre, Jessica Lange as the tough Sister Jude on American Horror Story Asylum. Lange won the award last year for American Horror Story and she is my pick to win again this year. Her character is just too twisted, on such a crazy show, and she is consistently the reason why most people watch week in and week out.
Best Performance by An Actor: Mini Series or Motion Picture made for TV
Kevin Costner-Hatfields and McCoys
Benedict Cumberbatch-Sherlock
Woody Harrelson- Game Change
Toby Jones- The Girl
Clive Owen- Hemingway and Gellhorn
This year was the year of two Alfred Hitchcocks and Toby Jones turn as the oddball horror icon was one of the best performances all year. It's nice to always see older faces like Kevin Costner who was excellent in Hatfields but my pick again goes to what i thought was the best performance of the year in a Mini Series, and that is for Benedict Cumberbatch who in my opinion is the best Sherlock Holmes we have seen in a long time.
Best Supporting Actress in a Series, Mini Series or Motion picture made for TV
Hayden Panettiere-Nashville
Archie Panjabi-The Good Wife
Sarah Paulson-Game Change
Maggie Smith-Downton Abbey
Sofia Vergara- Modern Family
Really, is there anything better then what Dame Maggie Smith does weekly on Downton? I believe it's time we gave Dame Maggie her due.
Best Supporting Actor in a Series, Mini Series or Motion Picture made for TV
Max Greenfield-New Girl
Ed Harris-Game Change
Danny Huston-Magic City
Mandy Patinkin-Homeland
Eric Stonestreet-Modern Family
With the likes of Ed Harris and Eric Stonestreet in for this award, and Mandy Patinkin repping Homeland, wouldn't it be great to see Max Greenfield win for New Girl? He is one of the most likable characters on TV as the oddball Schmidt. One of my favorite characters on all of television, and in the somewhat irrational world of me and the Golden Globe voters, I think Greenfield has earned it.
Lizzo Is An Icon In The Making – And Here's Why
Mirror, mirror on the wall don't say it 'cause we know Lizzo cute. And by cute I mean extremely talented, gorgeous and totally inspiring!
A few months ago I was watching The Ellen Degeneres Show when I witnessed one of the most fun, exciting and awe-inspiring performances I've ever seen. Lizzo popped onto the screen in a sparkly, pink getup and began singing what would become her big hit song, "Juice," – I was immediately hooked (more like obsessed). During this performance she also jammed out on her flute alongside her plus-sized backup dancers and suddenly I knew I had been changed forever. I did some more research on the rapper/singer and found out I had been sleeping on this gem! Lizzo has been doing bad all by her damn self for years, having already released two albums in the past. I am suddenly mad at every single person who neglected to tell me to jump on the Lizzo train sooner! If you're like me and need a bit of catch up, I'm going to break down exactly why you need to know this icon in the making.
You can throw a stone in any direction and hit a triple threat nowadays. Lizzo's brings talents we have yet to see in the mainstream music industry.
If singing, rapping and dancing make Lizzo a triple threat, what does flute playing making her?!? A STAR THAT'S WHAT! Lizzo has displayed her abilities as a talented flautist, which is not an instrument you would necessarily think of in conjunction with the rap genre making this talent all the more extraordinary. Lizzo even used her flauting skills to compete (and defeat IMO) with Ron Burgundy. Not Will Ferrell, but Ron Burgundy.
Oh, and she can also twerk while playing the flute. 
As if playing the flute wasn't impressive enough, Lizzo can also twerk while playing. I really hope some high school kid is deciding to take band just so he/she can flutwerk their way around campus like their fav flautist, Lizzo.
Lizzo uses her platform to inspire and raise up everyone around her.
Lizzo uses her voice for more than just creating fire music, ya know. She uses her platform to defend the belief that beauty comes in all shapes and sizes. Her Twitter is filled with positivity and strong messages about acceptance.
MY MOVEMENT IS FOR EVERY 🗣BODY. IM LEAVING NO ONE EXCLUDED. "GOOD FATTYS" AND "BAD FATTYS" AND ANYONE ELSE WHO WANTS TO JUST FUCKING LIVE ARE WELCOME. NO TERMINOLOGY NO IDEOLOGY JUST FUCKING HAPPY PEOPLE IN MY MOVEMENT.

— |L I Z Z O| (@lizzo) March 4, 2019
Uhm…she's straight up gorgeous. 
We cant forget to mention that Lizzo is a straight up beauty queen. She is known to switch up her look but I've never seen a bad pic of this queen. To solidify my point, she is now officially the first, plus sized black woman to be featured in Playboy magazine!
Move over Avenger's, Lizzo has been in a comic book too!
Ok indulge the nerd in me on this one…Lizzo was even featured in a comic book!!! That's right, she has become so influential that even Marvel comics wanted a piece of the Lizzo-pie. Check out this shout-out in Unstoppable Wasp #4!
MY MOVEMENT IS FOR EVERY 🗣BODY. IM LEAVING NO ONE EXCLUDED. "GOOD FATTYS" AND "BAD FATTYS" AND ANYONE ELSE WHO WANTS TO JUST FUCKING LIVE ARE WELCOME. NO TERMINOLOGY NO IDEOLOGY JUST FUCKING HAPPY PEOPLE IN MY MOVEMENT.

— |L I Z Z O| (@lizzo) March 4, 2019
So now that you have become as obsessed as I have, you are probably wondering how you can get even more Lizzo in your life. Well lucky for you, her new album dropped TODAY! Her third studio album, Cuz I Love You, is available anywhere you listen to music and let me tell you, YOU WILL LOVE IT. The album is varied and showcases all of Lizzo's incredible range with some songs being upbeat and funky, and others being slowed down and heart wrenching. For a taste of what to expect, click below to listen to the title track of the album. If the new album still doesn't satisfy the hunger for more Lizzo, she's also on tour! You can click here for more info on tour dates.
Oh Lizzo…you are most definitely 100% that bitch.  
Like what you read? Follow @ChrisSiretz on Twitter and Instagram
LISTEN AND VOTE: Madonna Has A New Single. What Do You Think?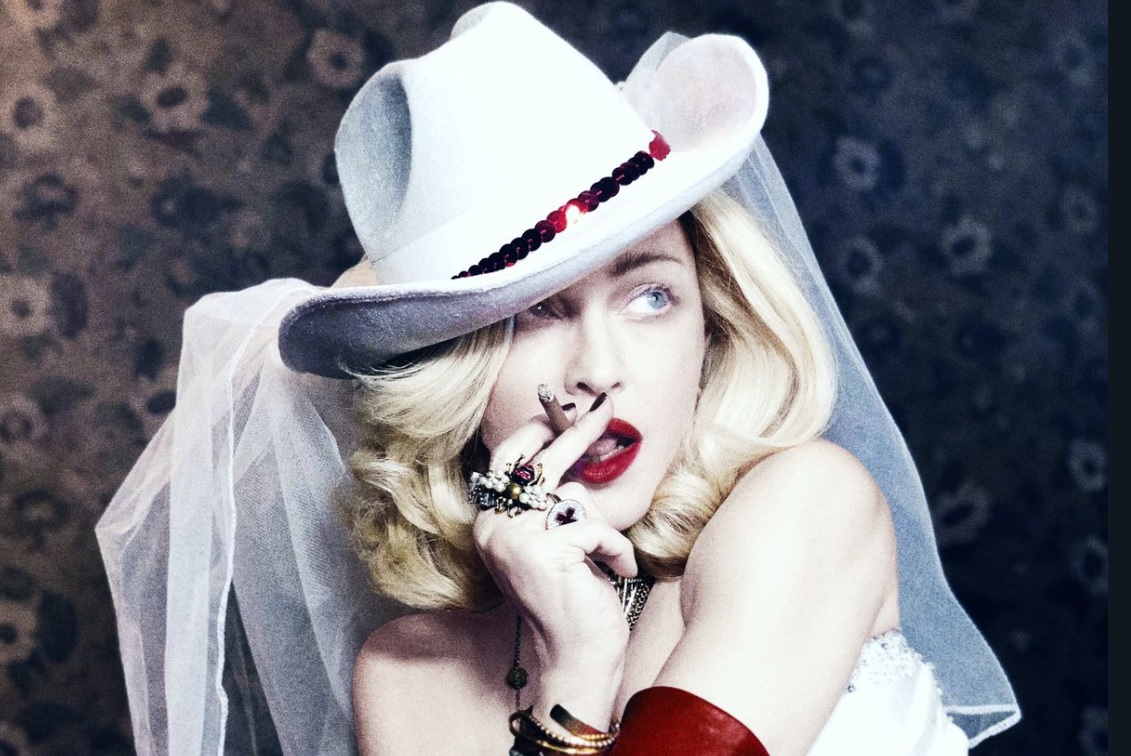 Madonna has released her first single in three years. Her highly-anticipated 14th studio album Madame X will be released on June 14 – but the first single is out now.
The premiere single, "Medellin,"features Colombian superstar Maluma. She credits her experiences living in Lisbon, Portugal over the past several years as a strong influence into the tracks. 15 new songs will lean heavily into Latin and global beats. (Not to mention Maluma's incredible popularity – he has nearly six million followers on twitter.)
"Lisbon is where my record was born," Madonna says. "I found my tribe there and a magical world of incredible musicians that reinforced my belief that music across the world is truly all connected and is the soul of the universe."
 LISTEN AND VOTE IN OUR POLL BELOW!

Nine Types Of Facebook Posts That Are Insufferable, Needy Or Annoying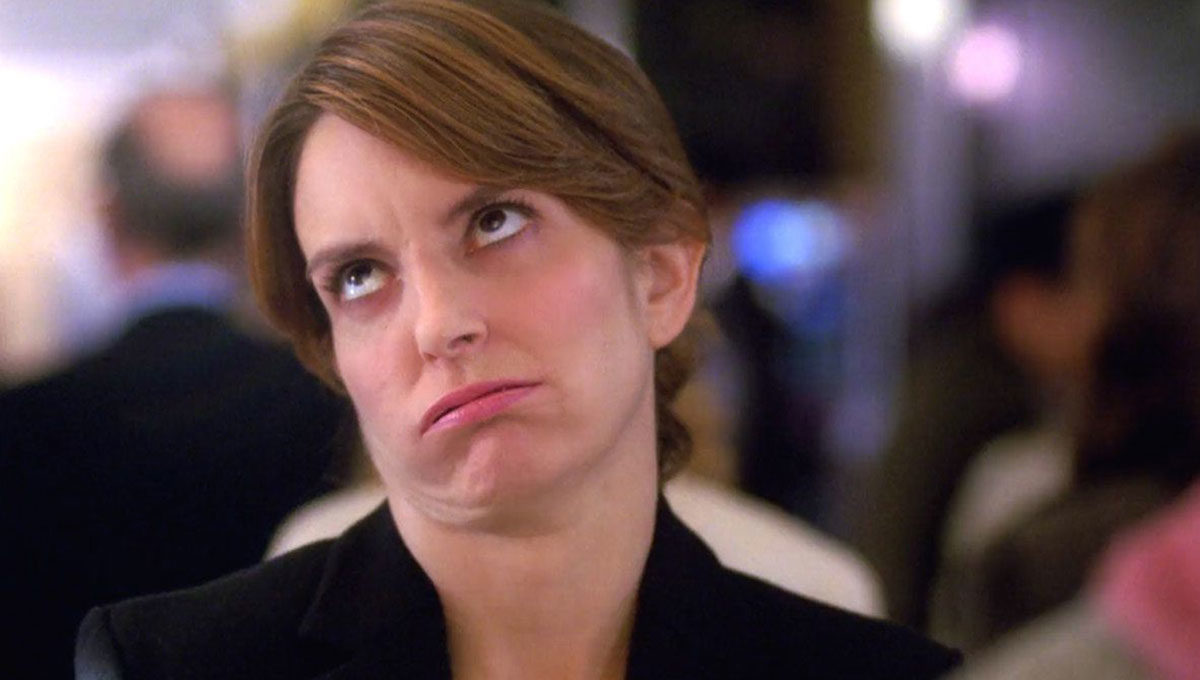 We all know someone who does these.
Facebook is like a window into a person's soul – and it doesn't take much to see when someone is looking for your attention. Do you know someone whose guilty of these nine Facebook faux pas?
THE "I'M CLEANING OUT MY FACEBOOK FRIEND LIST, HOPE YOU MAKE THE CUT!" POST
We all know a person who decides they are going to going to edit down their friend list and posts a not so thinly veiled warning to their friends that, horror of horrors, maybe they will be among those ousted! It's like the hunger games, except no one really cares if they're killed off. Let's examine the real intention here: they want you to say 'please don't unfriend me!' What they fail to realize is how many people are dying to sarcastically say 'I'm shaking… Oh no. How will I go on without you?' If you want to edit down your friend list, go nuts – but do it quietly, without the rallying cry for attention. Chances are the people who are begging you to keep them aren't going to be unfriended anyway because they feed into your exasperating neediness regularly already.
THE "I'M TAKING A BREAK FROM SOCIAL MEDIA FOR A WHILE. SEE YOU IN A COUPLE OF WEEKS" POST
If social media is such a drain on your life, why do you need to use social media to announce your desperately needed hiatus? The absence of posts more than likely will go completely unnoticed by your friends because, you see, they actually follow other people too. Again, this is a post that is seeking some sort of comforting or validation. If Facebook is the means in which you keep up with someone you truly have a close personal relationship with, you might instead tell them personally that you can be best reached by phone or email. If an announcement needs to be broadcast, the intention is not one of genuine concern. Again, it's done out of neediness.
THE "PLEASE RESPECT MY PRIVACY" POST
A recent friend posted a lot of details about their breakup. Details no one asked for, and followed it up with "please respect our privacy."
This, to me, was hilarious. This is the physical equivalent of getting a megaphone and going to a public park, shouting out about your painful breakup, and then saying 'but please, don't ask me about it, it's very personal." Think of Facebook like a town crier: it's shouting everything you say to a few thousand (or more) people. If you want privacy, don't say it at all. (Unless of course, you do want the attention, then by all means, do exactly this.)
Lastly, you're not Angelina Jolie and Brad Pitt. If you don't have a career that requires you to have a press agent, you probably don't need to worry about the paparazzi asking for more details.

THE "BIG ANNOUNCEMENT COMING SOON!" POST
No one cares about your vague announcement announcing a future announcement that no doubt will delight us all. Save the 'big news' for when there is actually big news to announce.
THE BLOODY CUTS, STITCHES OR BLISTERS POST
People cut themselves, it's true. But there is no reason to put your recent bloody injury on Facebook. Yes, you'll receive a flurry of 'are you okay?!,' or 'so sorry that happened to you!' comments, but the truth is, no one really cares to see it. It's gross.
If you want to see – or show – something gross, put it on YouTube where people can go looking for it.

POSING FOR A PICTURE WITH AN ELDERLY PERSON CLOSE TO DEATH IN A HOSPITAL BED AND POSTING IT
Ask yourself – when you're 90 years old, do you want someone taking your photo and showing the world what a wonderful person they are for being with you, and in turn revealing how frail and sick you've become? Think before you post deathbed photos. Are you really doing it for them? Or for you? Instead, how about a written status saying how much you love them, or a photo from when they were feeling better and fully themselves, living life to the fullest might be a better option.
THE "LET'S SEE WHO READS MY STATUSES. IF YOU DO, YOU'LL REPOST THIS RANT" POST.
No I won't. Yeah, I can see that post where you say 'if you see this and read it, you should copy and paste it and post it to prove it to me.' Then it goes on to comment about stuff most people have no interest in sharing. How lovely, a chain letter based on an imposed obligation to validate someone. In summary: Facebook isn't about testing people's friendship. Stop.
THE "PLEASE SEND PRAYERS" (BUT I'M NOT GOING TO TELL YOU WHY!) POST
I'm all for supporting people with the power of prayer. And it's actually because prayers are powerful – and a very personal request – that it seems only fair to explain what we're praying for. If you are going to ask for something from your peer group as sacred as prayer, it's only fair to explain what you're going through, rather than place the burden on the reader to dig and ask. Again, this is a status that brings it back to the poster, and not the potential recipient of the prayers themselves.
BONUS: this one might not make you needy, but it's worth noting:
THE "I HEREBY DO NOT APPROVE OF FACEBOOK USING MY PHOTOS FOR ANY REASON AND I THINK THIS IS ACTUALLY A LEGAL STATEMENT PREVENTING THEM FROM DOING SO" POST.
Here's the thing: You use Facebook for free, and you upload your photos onto their servers – drive space that is theirs, not yours. Your blah blah 'legal' proclamation gives you no rights. For nearly a decade there has been a hoax announcement saying Facebook was going to publish your photos for everyone to see, and it hasn't been true yet. And yet – by signing up for Facebook you are agreeing to their terms of service, (look them up if you're confused) which means no matter what you post in your status you're not going to have any legal right to change that agreement. Here's the bottom line: The best way to deny Facebook's access to your photos is not to upload them there.

For more pop culture ridiculousness follow @BrianBalthazar on twitter! He's also cleaning out his facebook friends soon, (everyone is so worried!) so there's room for more on facebook too!