Steven's Golden Globe Picks-Movies
Check out Steven's picks for Golden Globes in the film categories.
 It's Golden Globe time and with the Oscar Nominations announced, it's also time to see which movies, actors, etc have the best chance to come away with golden statues in February. Take a look at my picks for both TV and Movies at tonight's Golden Globes.
Check out my Movie Picks below! And follow me on Twitter @StevePanzarella for updates and opinions about each and every winner.
Best Picture-Drama 
ARGO
DJANGO UNCHAINED
LIFE OF PI
LINCOLN
ZERO DARK THIRTY
If you would have asked me 3 weeks ago who wins this, I would have said ARGO, If you asked me last week who wins this I would have said ZERO DARK THIRTY. Today, I have no clue but in my heart I am sticking with ZERO DARK THIRTY. Excellent performances by a brilliant cast, and near perfect direction by Kathryn Bigelow. I would not be shocked to see any of these films win but ZERO DARK was my favorite movie of 2012.
Best Performance by an Actress-Drama
Jessica Chastain-ZERO DARK THIRTY
Marion Cotillard- RUST AND BONE
Helen Mirren-HITCHCOCK
Naomi Watts-THE IMPOSSIBLE
Rachel Weisz-DEEP BLUE SEA
Looking at this set of nominations and at the Oscar nominations, you see a huge difference, the two things that are similar are Naomi Watts and Jessica Chastain. For me Jessica Chastain gave the best, most overwhelming performance of the year. A win here gives her a better chance to take on Jennifer Lawrence at the Oscars.
Best Performance by an Actor-Drama
Daniel Day Lewis-LINCOLN
Richard Gere-ARBITRAGE
John Hawkes-THE SESSIONS
Joaquin Phoenix-THE MASTER
Denzel Washington-FLIGHT
All great performances, with the growing theme that if Bradley Cooper is not in the mix, Daniel Day and Denzel are the leaders in this category. For me Daniel Day Lewis as Honest Abe takes the cake at the golden globes. An Epic performance for the movie that has a huge amount of momentum going forward.
Best Picture-Comedy/Musical
THE BEST EXOTIC MARIGOLD HOTEL
LES MISERABLES
MOONRISE KINGDOM
SALMON FISHING IN THE YEMEN
SILVER LININGS PLAYBOOK
Personally, I loved MOONRISE KINGDOM, and I really enjoyed SALMON FISHING as well but this is probably a two horse race. Between LES MIS and SILVER LININGS, both movies are carrying plenty of momentum. While I think SILVER LININGS PLAYBOOK has a better chance on Oscar Sunday, LES MIS has been so hyped and is carrying so much weight all the talk should carry LES MISERABLE to a best picture win.
Best Performance by an Actress-Comedy/Musical
Emily Blunt-SALMON FISHING IN THE YEMEN
Judi Dench-THE BEST EXOTIC MARIGOLD HOTEL
Jennifer Lawrence-THE SILVER LININGS PLAYBOOK
Maggie Smith-QUARTET
Meryl Streep-HOPE SPRINGS
We will really know what people thought of Jennifer Lawrence in THE SILVER LININGS PLAYBOOK considering this is one of the only categories that I think is a foregone conclusion. I think this is all Jennifer Lawrence, I don't see another performance in here quite like Lawrence.
Best Performance by an Actor-Comedy/Musical
Jack Black-BERNIE
Bradley Cooper-THE SILVER LININGS PLAYBOOK
Hugh Jackman-LES MISERABLES
Ewan McGregor-SALMON FISHING IN THE YEMEN
Bill Murray- HYDE PARK ON HUDSON
A group of great, memorable performances with two leaders being Hugh Jackman and Bradley Cooper. Remember, Cooper took home a lot of the critics awards earlier in year. Jackman has a great chance and at the end of the day I think he will probably take home a Golden Globe but Bradley Cooper was brilliant as a mentally unstable man, trying to make his way back into the real world. Cooper is my choice but with Jackman close behind.
Best Animated Feature
BRAVE
FRANKENWEENIE
HOTEL TRANSYLVANIA
RISE OF THE GUARDIANS
WRECK IT RALPH
This is always a fun category, I was a huge fan of BRAVE but WRECK IT RALPH was an excellent animated film and one of the better ones done by Disney without pixar. BRAVE has that Disney/Pixar logo that so many vote for and Frankenweenie is the great Tim Burton claymation that has been 20 years in the making. WRECK IT RALPH just has the feel of a great animated feature that was great enough to take home the globe and then the Oscar in a month or so.
Best Performance by an Actress in a Supporting Role
Amy Adams-THE MASTER
Sally Field-LINCOLN
Anne Hathaway-LES MISERABLES
Helen Hunt-THE SESSIONS
Nicole Kidman-THE PAPER BOY
Remember when THE MASTER came out and Amy Adams was a foregone conclusion winner, well now it's Anne Hathaway's to lose and right now there is not much of a chance Anne does not leave that ceremony with a Golden Globe.
Best Performance by an Actor in a Supporting Role
Alan Arkin-ARGO
Leonardo DiCaprio-DJANGO UNCHAINED
Phillip Seymour Hoffman-THE MASTER
Tommy Lee Jones- LINCOLN
Christoph Waltz-DJANGO UNCHAINED
Alan Arkin gave one of my favorite performances of the year in ARGO, and Phillip Seymour Hoffman is deserving of an award for THE MASTER. This is literally the most jam packed, toughest to pick categories of the year. (CAN I TAKE THREE!?) Leo and Waltz in DJANGO both had memorable turns, I would love to see Leo win after his oscar snub, and I would love to see Tommy lee Jones win in Lincoln but because i have to actually make a pick I am taking Christoph Waltz. Waltz was hilarious in DJANGO and I wonder if voters maybe forgot Phillip Seymour Hoffman in THE MASTER since that hit theaters in September.
Best Director-
Ben Affleck-ARGO
Kathryn Bigelow-ZERO DARK THIRTY
Ang Lee-LIFE OF PI
Steven Spielberg-LINCOLN
Quentin Tarantino-DJANGO UNCHAINED
Ben Affleck just won the Critics choice award for ARGO, just days after being left off the oscar ballot. Affleck had a huge amount of momentum which slowed down after LINCOLN and ZERO DARK THIRTY hit theaters. I would love to see either Bigelow or Affleck win after their big snubs. I think Affleck actually wins the globe and Spielberg takes home the oscar in february. Even though I thought Kathryn Bigelow's direction of ZERO DARK THIRTY was some of the best of the year, voters did not seem to like all the torture sequences. I think Affleck wins one more to prove to the Academy what exactly they missed.
Best Screenplay
Mark Boal-ZERO DARK THIRTY
Tony Kushner-LINCOLN
David O. Russell-THE SILVER LININGS PLAYBOOK
Quentin Tarantino-DJANGO UNCHAINED
Chris Terrio-ARGO
All great scripts, all excellent movies, Thought Boal's script for ZERO DARK THIRTY was absolutly incredible followed by Chris Terrio and Tarantino. Anyone could win but my pick is Mark Boal for ZERO DARK THIRTY.
Best Original Score
Mychael Danna-LIFE OF PI
Alexandre Desplat-ARGO
Dario Marianelli-ANNA KARENINA
John Williams-LINCOLN
Tom Twyker, Johnny Klimek, and Reinhold Heil-CLOUD ATLAS
The STAR WARS fan in me wants so badly to see John Williams win another award, plus his LINCOLN score was excellent. I thought the best part of ANNA KARENINA was it's score and Mychael Danna's LIFE OF PI score was pretty memorable as well. My Pick is Marianelli for KARENINA but don't be shocked to see Williams, Danna and Desplat take away the award.(setting myself up to see CLOUD ATLAS win)
Priest Accidentally Forgets To Turn Off Filters Before Live Streaming Mass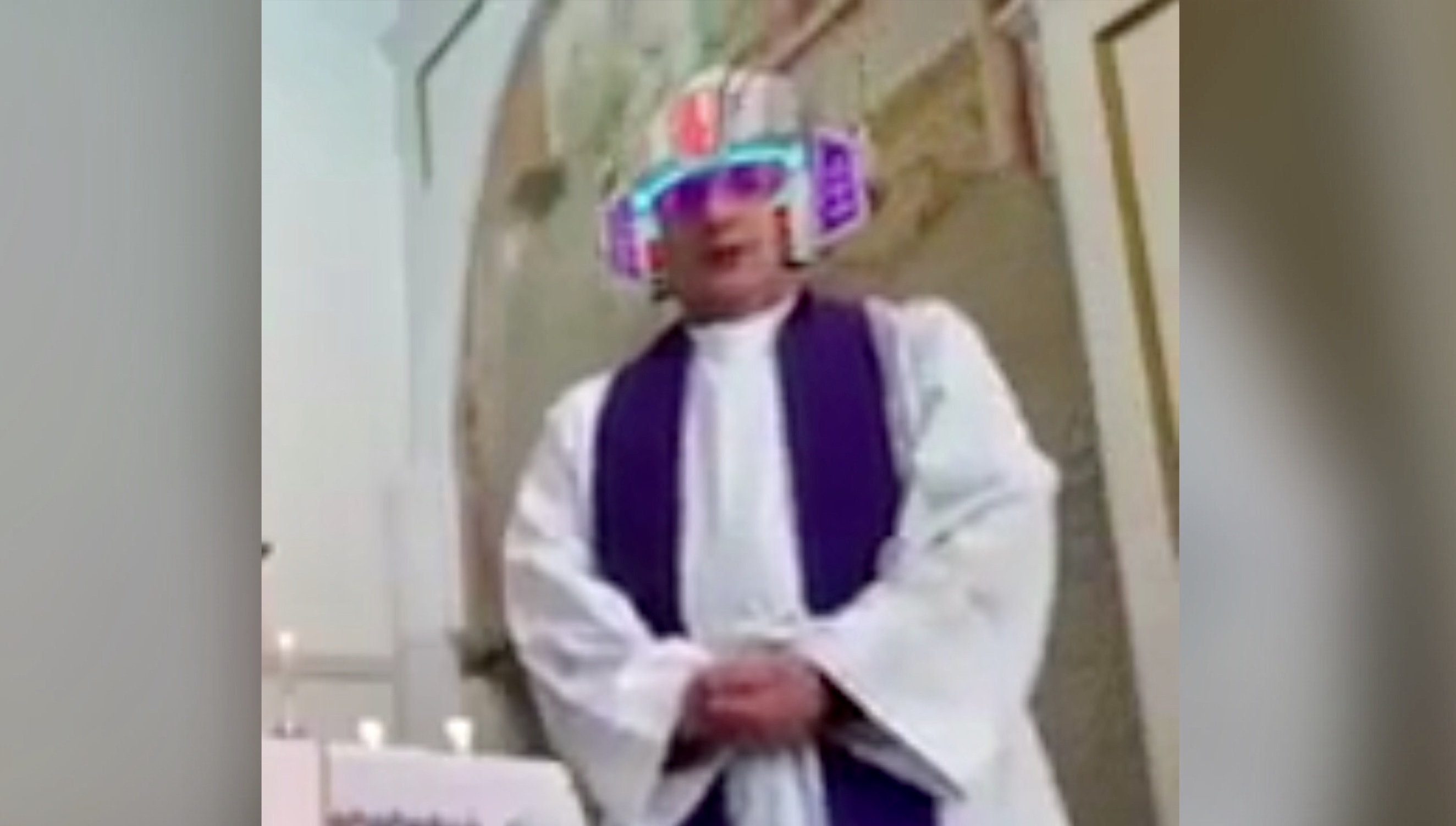 The internet is having a field day with the innocent mistake of biblical proportions.
With new social distancing guidelines, many churches have closed to help prevent the spread of the coronavirus. And while that doesn't justify all the wine you've been chugging during your self quarantine, it does have many people practicing their faith from their homes. One Italian priest was just trying to recite a little prayer for his followers when he accidentally left a filter feature on during the broadcast! In the clip the priest is digitally adorned with a space helmet, workout gear, a fedora and sunglasses and more.
Social media went nuts for the video, which has now gone viral. One comment reads "He just doubled his holy power." Another reads "Father, Son and Holy Influencer." One commenter couldn't resist a good pun and said the video is having a "Mass effect."
Enjoy your daily blessing and take a look at the funny video below!
Priest in Italy live streams mass, activates filters by mistake from r/funny
Like what you read? Follow me on Instagram 
Danny DeVito Passionately Urges New Yorkers To Stay Home…And Twitter Agrees!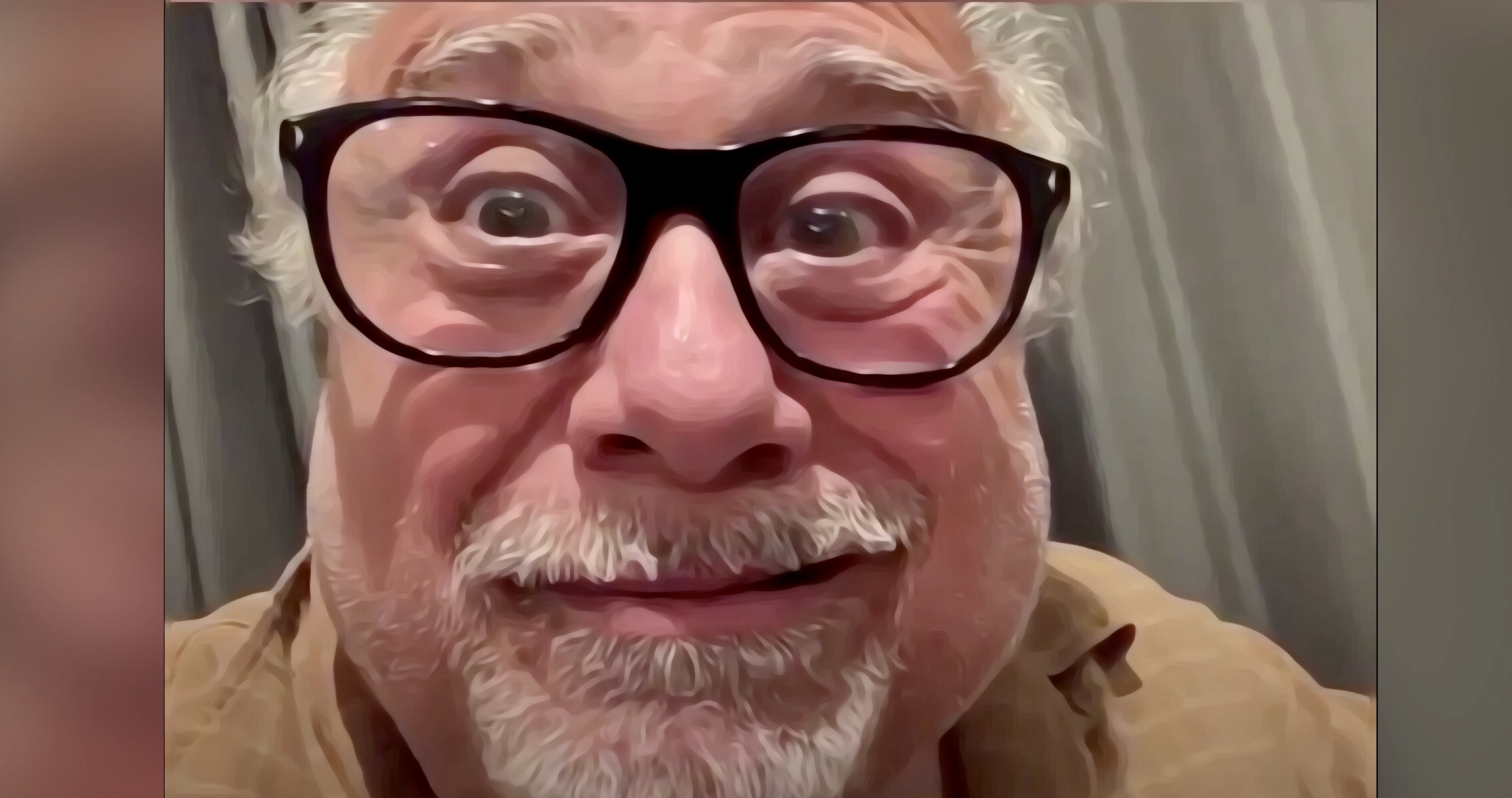 For the love of Danny DeVito, stay home!
The world is in a dark place right now and I am not sure how much more bad news we can handle. That's why when I saw Danny DeVito's name trending on Twitter I froze. Our great nation could very well crumble if anything bad was to happen to such an icon right now. With extreme trepidation I clicked on the social media link and was relieved to see that good ol' Danny boy is just strumming up hype because he is passionately urging New Yorkers to stay home.
Amid the coronavirus outbreak, Governor Andrew Cuomo has been driving New Yorkers to stay home and has taken every precaution short of shutting the state down completely to help prevent the virus from spreading. Because New Yorkers can be hard headed, it doesn't hurt to have some famous friends reiterate your message. Big names like Lala Anthony, Robert De Niro and Ben Stiller have all made appearances on Cuomo's social media pleading with New Yorker's to heed the governors warning. Only one celebrity was able to make it to Twitter's trending page however and that was none other than Danny DeVito. DeVito's message is simple…stay home! In the two minute video, DeVito reminds fans that it's not just up to the elderly to isolate themselves. "Young people can get it and they can transmit it to old people and the next thing you know – I'm out of there" says the actor. We must save him!
Twitter went into a frenzy with many users agreeing that we need to stay home for Danny. One user wrote "When Danny speaks, I listen." Another passionately wrote "If you idiots kill Danny DeVito I SWEAR TO GOD." One promoted DeVito from the icon status I previously awarded him and said "WE GOTTA PROTECT WORLD TREASURE DANNY DeVITO." 
Take a look at the video below and for the love of the newly minted national treasure, stay home!
Danny DeVito wants you to stay home and save lives.#NewYorkStateStrongerTogether @DannyDeVito pic.twitter.com/7V8yXbqHwB

— Andrew Cuomo (@NYGovCuomo) March 22, 2020
Like what you read? Follow me on Instagram
VIDEO: Clever Family Recreates Disneyland's 'Pirates Of The Caribbean' Ride During Quarantine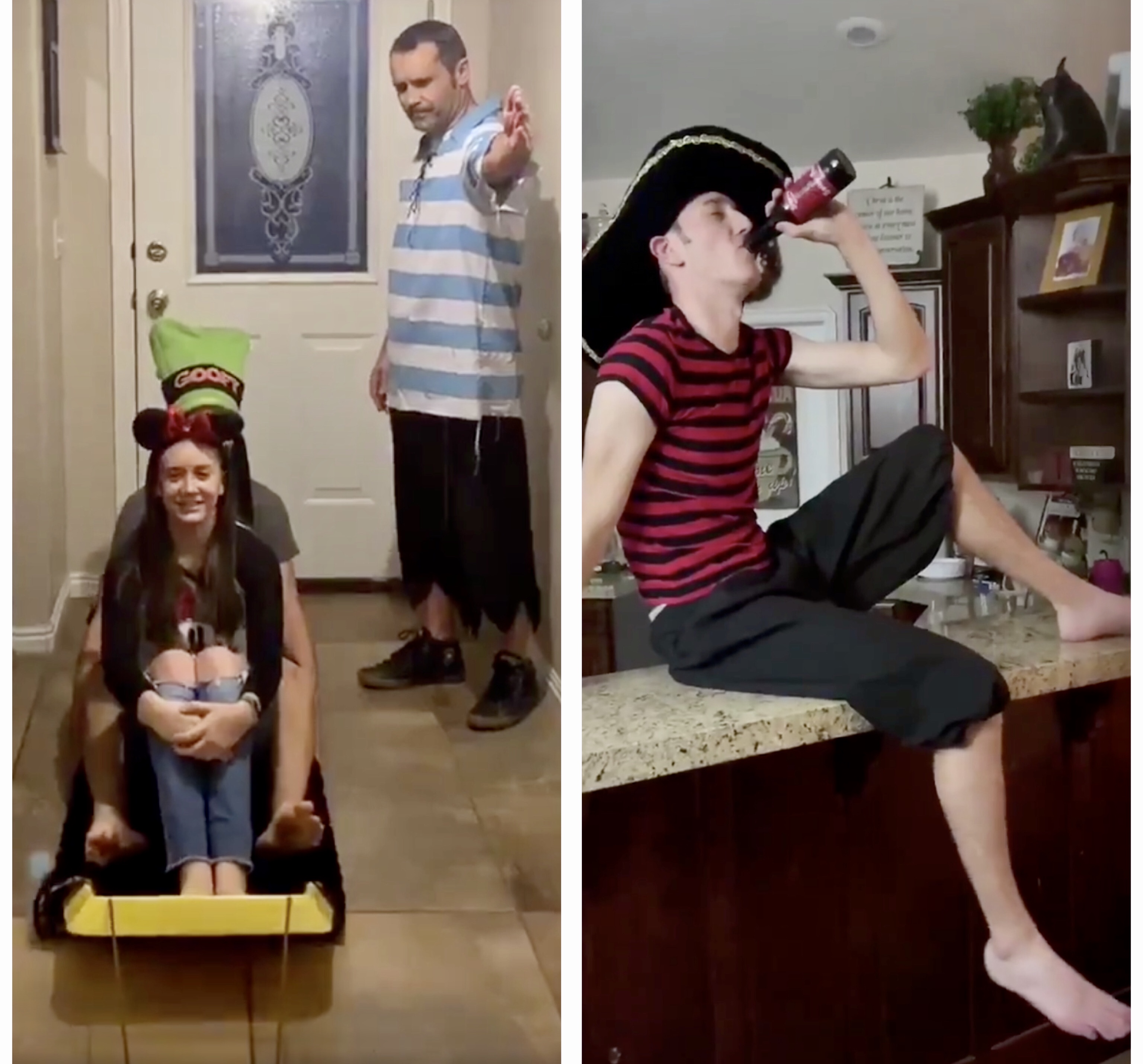 One resourceful family has turned their quarantine into the happiest staycation on earth.
What do you do when the happiest place on earth is forced to close its doors? Bring that Disney magic home and turn your house into a theme-park ride of course. After Disneyland closed due to the coronavirus pandemic, one family had to rethink their travel plans. Twitter user, @Brooke_disney, shared how she and her family recreated the Pirates of the Caribbean ride in their own home…complete with ingenious props, costumes and pirate accents!
The family divided up the responsibilities with some acting as the ride's animatronic robots and others playing eager park-goers. Social media went nuts for this brilliant idea with one user commenting "No lines and you saved $100 per person – well done." Another was impressed by the attention to detail and said "I was screaming at the screen going under the FOOT." The post has already been viewed over 800k times!
Well shiver me timbers if this isn't the cutest way to spend a day stuck inside with your family. Take a look at the brilliantly done video below!
Yo ho yo ho a quarantine's life for me! My family's Disneyland Staycation! #Disneyland #PiratesoftheCaribbean #SocialDistancing pic.twitter.com/0VCKnuhOeY

— Brooke (@Brookie_disney) March 20, 2020
Like what you read? Follow me on Instagram