POP INTERVIEW: Amy Lyndon, Actress and Hollywood Booking Coach
Responding to the VMAs backlash, Miley Cyrus told MTV "it was a calculated hot mess." According to actress, acting coach and booking consultant Amy Lyndon, landing an audition in Hollywood is precisely like everything that happened at the 2013 awards show.
Responding to the VMAs backlash, Miley Cyrus told MTV "it was a calculated hot mess." According to actress, acting coach and booking consultant Amy Lyndon, landing an audition in Hollywood is precisely like everything that happened at the 2013 awards show.
Does your booking system work for real life professions, like applying as a new lawyer at a prestigious firm?
Yes. When you interview for any job, one has the propensity to wonder what the interviewer/company is looking for in their candidate. If you truly believe that you are that special prize and do your research to understand where you believe you could fit into their company, then you can tailor your interview answers to suit their needs without them even knowing. Preparation is key.
What amount is self taught and what percentage of your lessons are learned from others in the acting field?
My "15 Guideline Map To Booking" Technique was inspired by Harry Mastrogeorge's philosophy that the writer is the master of the universe – the story always comes first. I also studied with Stella Adler and I agreed with her teaching regarding the use of imagination – we are limited by our own experiences and that our imagination is endless. Both of their philosophies encompass a small fraction of my technique. The other 98% is taken from my own trial and error throughout the 20+ years working as an Actress and as a former Personal Manager in Hollywood. Believe me, I fell on my face more times than I can count.
A couple days ago, Miley Cyrus, who I just mentioned, was quoted as saying she didn't want an "old Jewish man" guiding her career. Ignoring the anti-Semitic portion, she has a point. How do you change your advice so it retains a current pop culture/business value?
It's not about being old or young. It's about who has the capacity to take your career to the next level. When I was managing, it didn't matter whether I was in a huge building in Beverly Hills or in a small office in a run down part of town. Your excitement regarding your client's careers transfers over the phone. And in those days, it was over the fax machine. It doesn't matter who or where you are if you work hard and smart to get your client opportunities.
Since you do career consultations, we should pretend you are advising some celebrities. How do you feel about Lindsay Lohan?
I feel bad for Lindsay Lohan because she wasn't given a stable environment when she was first building her career. Actors are empathic artistic creatures and they pick up energy and it can oftentimes affect them on a deep personal level and hit their self-esteem in a negative way. During our consult I would advise her to detach herself from anyone or anything that was in the way of her dream. I would also help her rebuild her dream and encourage her to remember why she became an actress in the first place.
A model turned actress…like Rosie Huntington-Whiteley, who has to work on turning critics into fans? Picked apart for "Transformers 3," she hasn't acted since.
She should have been advised of all the issues regarding the public and press. She also should have coached with me on her script. Sometimes actors don't ask for help. They think that just because they booked the job, they've got it all down. Actors need to consider that you are only as good as your last job. They always have to be at the very top of their game whenever they are in the public's eye. Consider the big picture. A career is not a job. A career can span a lifetime.
Robert Pattinson? Can he outlast the teen idol, short lived career cliche?
Unfortunately Robert Pattinson is not Leonardo DiCaprio. As of right now it seems like he doesn't have the chops to get to the next level. He has been given many chances to break out of that mold, but he's not choosing the right projects. Maybe he should shoot an edgy drug and alcohol addicted character that is independent of a studio. He needs a role that moves his audience to a deeper visceral level.
Mischa Barton? Can she make a comeback?
I'm not so sure that this career is for her. She would need to find out what it means to be an artist first. The jury is still out on that one.
HILARIOUS VIDEO: This Man's Wheel Of Fortune Introduction Will: A) Make him a viral star. B) Lead to a divorce. C) Potentially both.
Blair Davis started out nice enough. Then he was asked about his family…

We appreciate a stark sense of humor. 😅 Last night's contestant Blair had us all laughing. pic.twitter.com/jwVXHSNWH0

— Wheel of Fortune (@WheelofFortune) October 15, 2019
He's clearly kidding, but ouch!
"I've been trapped in a loveless marriage for the last 12 years to an old battle-ax named Kim. She cursed my life with three stepchildren: Star, RJ, and Ryan, and I have one rotten grandson."
I'm sure this family loves his crazy sense of humor, and Wheel Of Fortune scores a great PR moment.
The College Admissions Scandal Now Has A Sexy Halloween Costume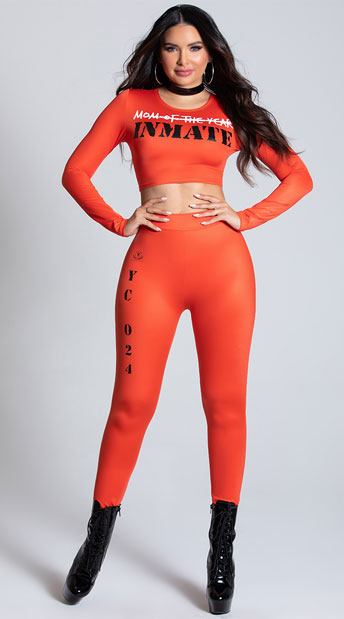 If there's one thing we can expect each year, it's that a current news story will be translated into a comical Halloween costume. In this case, the college admissions scandal did not go unnoticed by costume maker Yandy, who knows a thing or two about creating  sexualized costumes based on news events. Check out the costume being branded as "YANDY COLLEGE SCANDAL COSTUME."
A take on the mothers involved in the scandals (Felicity Huffman has already been sentenced, and Lori Loughlin awaits her hearings) the outfit is a tight fitting prisonwear look. A sleek reddish orange crop top reads "INMATE" with "Mom of The Year" crossed out.
Currently 69.95, the company also knows how to get PR!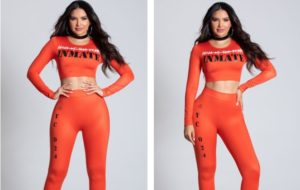 Kygo and Whitney Houston's "Higher Love" Video is Full of 80's Fun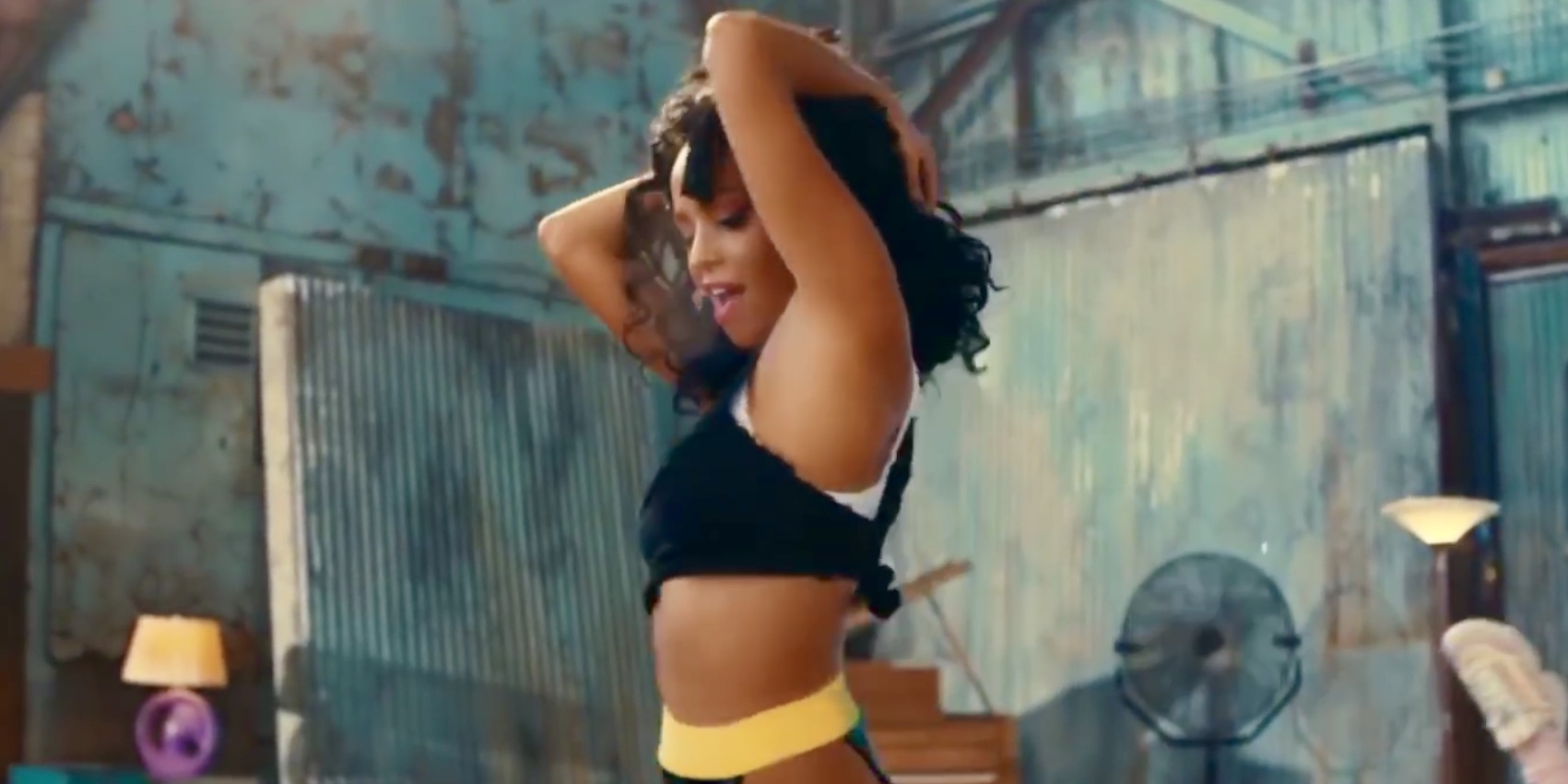 An eighties inspired dance number, a gorgeous ensemble, and the incomparable Whitney Houston come together for a fun flashback in the new video!
Houston had often performed Steve Winwood's "Higher Love" during her concert tour, and recorded the song thirty years ago. This summer, a new version re-mixed by Kygo hit the top of the dance charts.
The video stars Vanessa Morgan and Mason Cutler, both of whom are absolutely stunning to look at. See for yourself!