Compare and Decide: A Jury Decided Katy Perry's "Dark Horse" Copied Flame's Song "Joyful Noise." Do You Agree?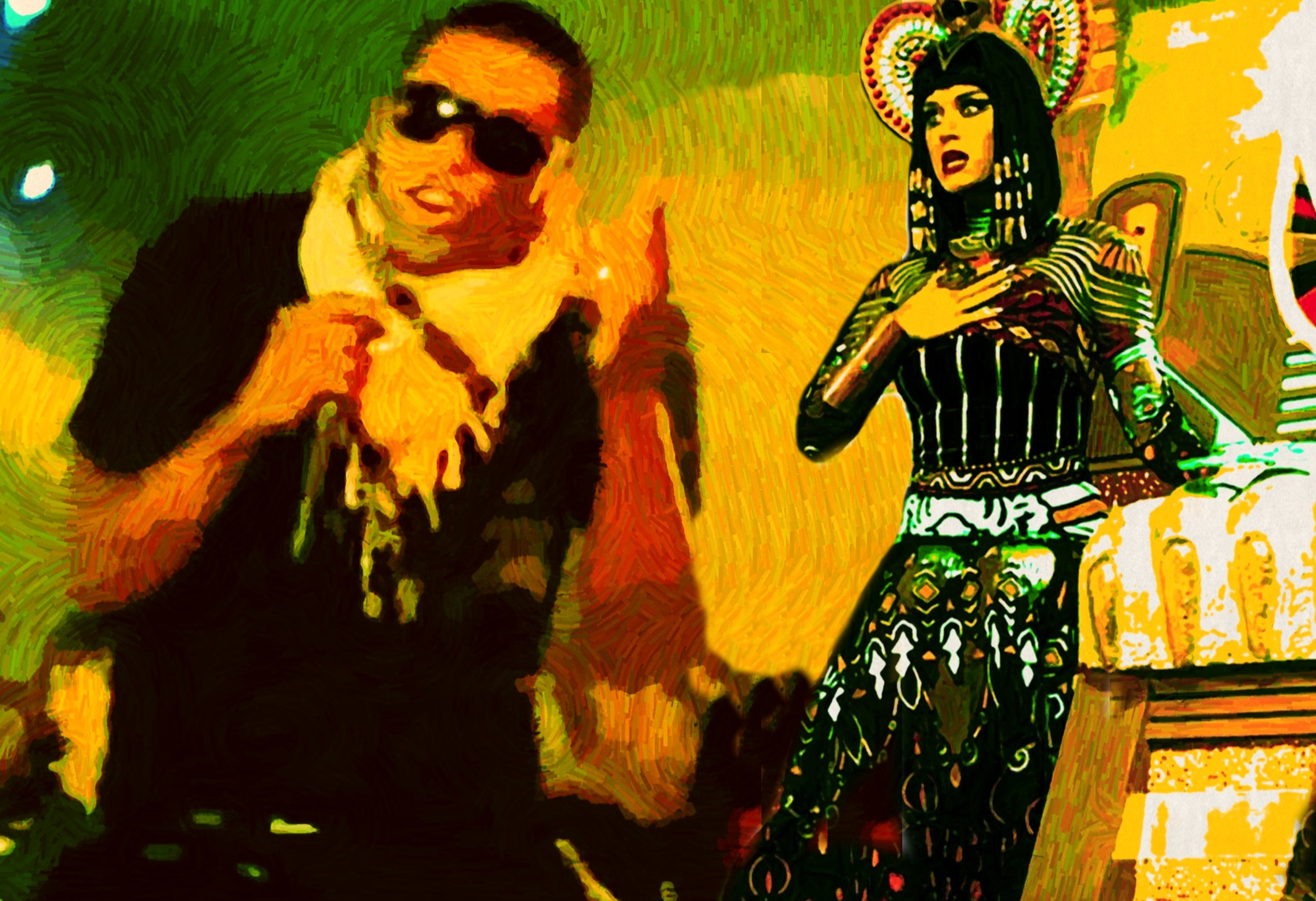 Katy Perry's got a Grammy nomination for her 2013 hit "Dark Horse." But a jury says the tune lifted a riff from a Christian rapper's 2009 song "Joyful Noise."
There's little doubt there is a part of the song that is similar in both tunes. The question is, how much will it cost Perry's camp. The jury was unanimous that there was some ample borrowing going on. (I'm paraphrasing.) And ultimately decided that Perry and her collaborators should pay him $2.78 million.
For your consideration, the two songs are below. Listen to at least a minute of both. You'll hear the part they're talking about.
The price of that little riff could be a high one. Last year, Robin Thicke and Pharrell Williams were ordered to pay nearly $5 million to Marvin Gaye's family over similarities in their 2013 hit "Blurred Lines."
Videos below.
All 18 of the BAFTA Acting Nominees Are White, All Directing Nominees Are Male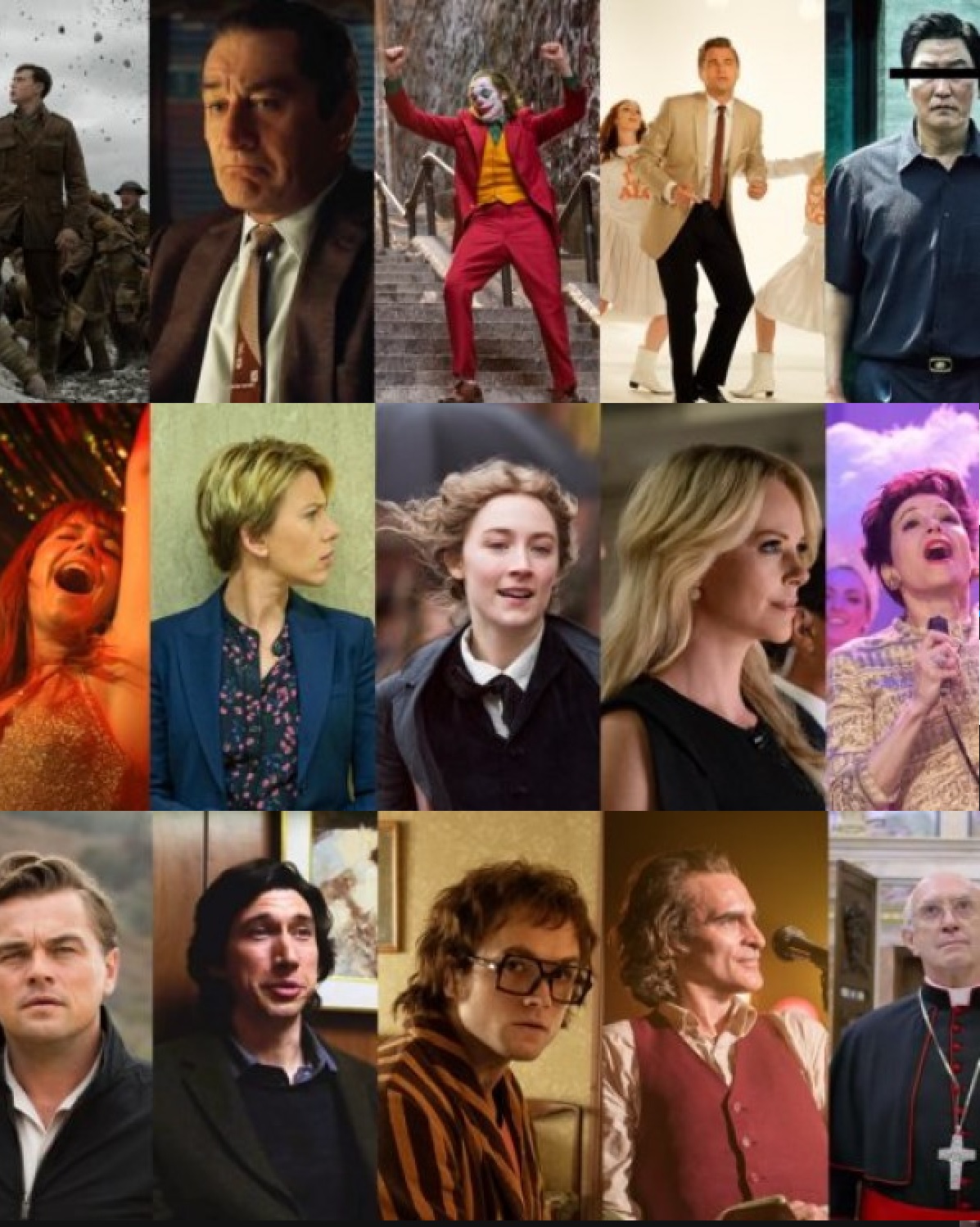 "Joker" is the one to watch at the upcoming BAFTAs, but if you're looking for diversity and female directors, sadly you'll have to look somewhere else. All the acting nominees are white, and all the directors are male.
Led by a lead actor nomination for Joaquin Phoenix, "Joker" received 11 nominations for Britain's equivalent to the Oscars, competing with familiar Golden Globe nominees Taron Egerton, "Rocketman,"  Leonardo DiCaprio for "Once Upon a Time … in Hollywood," Adam Driver for "Marriage Story," and Jonathan Pryce for "The Two Popes."
Renée Zellweger leads the nominations for the best actress category for her role in "Judy," alongside Jessie Buckley,  "Wild Rose," Scarlett Johansson, "Marriage Story," Saoirse Ronan, "Little Women," and Charlize Theron for "Bombshell."
Here are the other notable highlights:
See the full nomination page HERE.
11 nominations for Joker
10 nominations for The Irishman and Once Upon a Time… in Hollywood
Nine nominations for 1917
Six nominations for Jojo Rabbit
Five nominations for Little Women, Marriage Story and The Two Popes
Four nominations for For Sama, Parasite and Rocketman
Three nominations for Bombshell, Judy, Le Mans '66 and Star Wars: The Rise of Skywalker
The ceremony will be held on Feb. 2 at the Royal Albert Hall in London.
The Best Golden Globe GIFS That Keep On GIF-ing.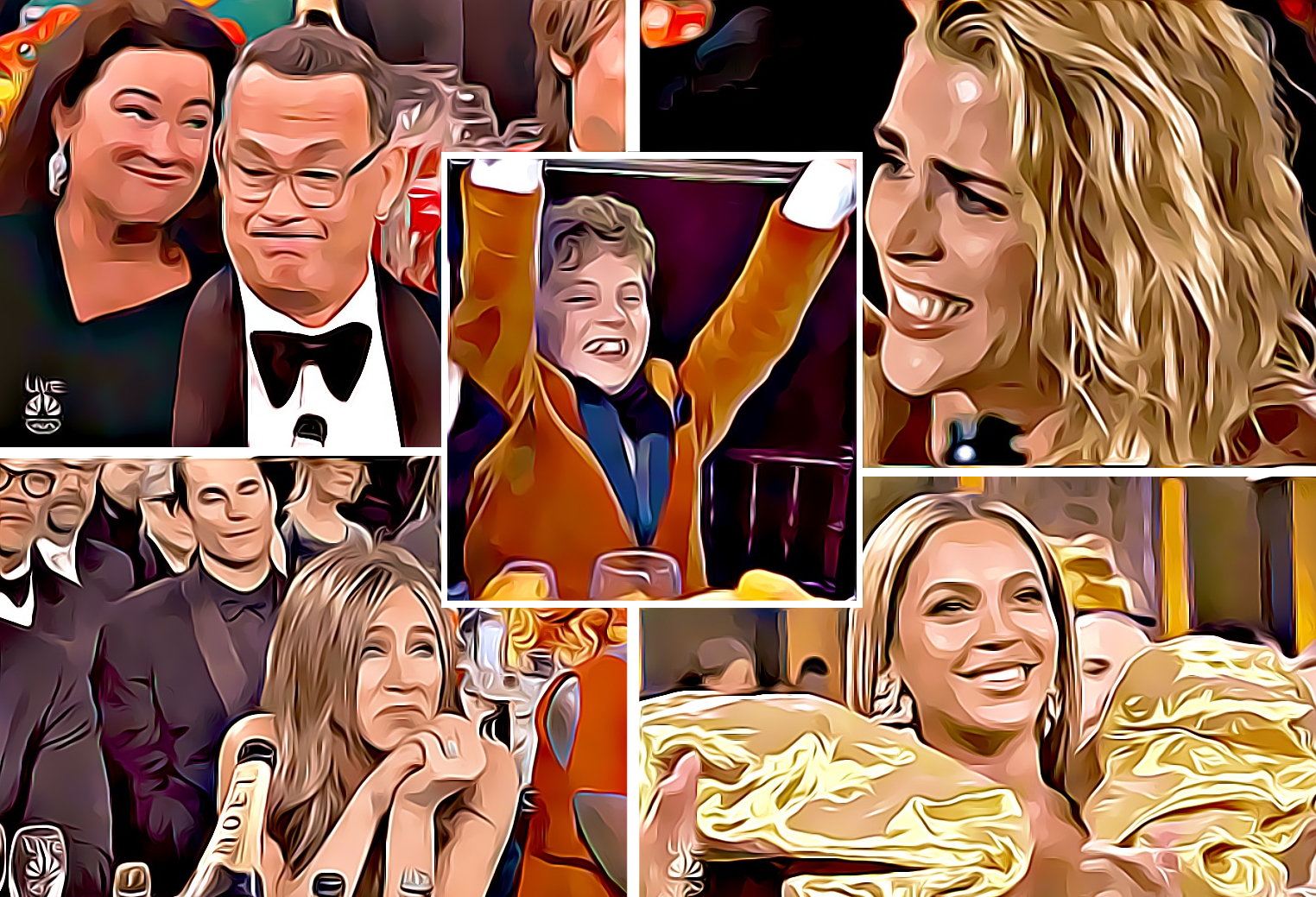 Sometimes an award show recap is best done with looping clips and no audio. Here are the best Golden Globe gifs making the rounds!
GIFS  via GIPHY  via NBC's awards coverage.
THE FIRST WINNER OF THE NIGHT,  RAMY YOUSSEF ADMITTED THAT MOST PEOPLE HAVEN'T SEEN HIS SHOW 'RAMY' ON HULU. BUT THANKS TO HIS HILARIOUS, CHARMING SPEECH, A LOT OF PEOPLE WILL BE CHECKING IT OUT NOW.

I WANNA BORROW GWYNNIE'S SHEER GOWN FOR LOUNGING POOLSIDE AND SMOKING A VIRGINIA SLIM. AND I DON'T EVEN SMOKE. IS THAT MACRAME? I AM NOT HATING ON IT. I THINK IT'S DARING.
BEYONCE LOOK TRAPPED. HERE SHE IS GIVING US THE GOLD SHOULDER…

TOBIAS MENZIES SUMS UP A LOT OF FOLKS' REACTION TO RICKY GERVAIS.

TOM HANKS FELT SIMILARLY.

WHEN YOU JUST WANNA FIND AN OPEN SPOT AT THE BAR…

BUSY PHILIPPS IS ALWAYS THERE TO SUPPORT BESTIE MICHELLE WILLIAMS. TONIGHT WAS NO EXCEPTION, AS SHE CHEERED ON MICHELLE'S SPEECH SUPPORTING A WOMAN'S RIGHT TO CHOOSE…
TIFFANY HADDISH AND SALMA HAYEK WERE FEELING IT TOO…

CAUGHT ON GIF: A MARRIAGE STORY'S ADAM DRIVER CAUGHT SMILING!

ONCE AGAIN, WHATEVER WILL FERRELL DOES IS HILARIOUS:

IF YOU DIDN'T FALL FOR ADORABLE ROMAN GRIFFIN DAVIS IN HIS MOVIE 'JOJO RABBIT,' YOU FELL FOR HIM LAST NIGHT…


WHEN A CAMERA IS TRAINED ON YOUR FACE FOR MOST OF THE NIGHT… WHAT'S YOUR GO-TO EXPRESSION? HERE'S BRAD'S:

AND HERE'S PACINO'S: LOOK CLOSELY AND YOU'LL SEE HE'S BREATHING.

AND FOR SOME REASON THIS IS THE ONE OF JEN THAT'S TRENDING. WE CAN DO BETTER.
EVEN IF YOU DON'T WIN, THERE'S STILL CHAMPAGNE.

AND THEN IT WAS OVER. LOOK HOW MUCH TIME YOU'VE SAVED!

FOR MORE OF THIS, OR SOMETHING ELSE, OR JUST BECAUSE WE LIKE YOU, FOLLOW @BRIANBALTHAZAR ON TWITTER.
POLL: Justin Bieber Releases New Single "Yummy" Four Years After His Last Album. What Do You Think?
In less than a day, the single has hit number one on the iTunes charts and the lyric video has gained more than five million views on YouTube.
I'll be honest, I've never been a fan of the word 'Yummy" when used by anyone old enough to vote. It just creeps me out.
The song is presumably about having sex with his wife Hailey Baldwin, although he doesn't specifically name her. Let's hope it's about her, because it's definately about having sex with someone.
Watch the lyric video, have a listen and cast your vote in the poll below!