Nick Cannon Regrets Nude Pics with Mariah
It hurts my soul to think that Nick Cannon was able to snag Mariah Carey.  I mean, more power to the guy, but something inside me is so jealous, especially when he says something like this:
According to People, Carey and Cannon posed for naked artistic flicks to commemorate their pregnancy.  However, Cannon said on his radio show that he's having second thoughts:
"My children are going to have to see these pictures…It's a little weird. It's a little nasty. I mean, have you ever seen your parents naked? When they get older and their friends come over they will see the pictures and say, 'Your daddy's butt naked.'"
Carey has been pretty open with her body lately, exposing her baby bump on Twitter and having a naked photo shoot in the latest issue of Life & Style magazine. She tells the magazine:
"I was feeling very vulnerable about taking pictures at all right now…But then I didn't want to miss this opportunity to document this once-in-a-lifetime experience."
All I know is that I'm still jealous.
Adorable Pair Of Puppies Take A Field Trip To Georgia Aquarium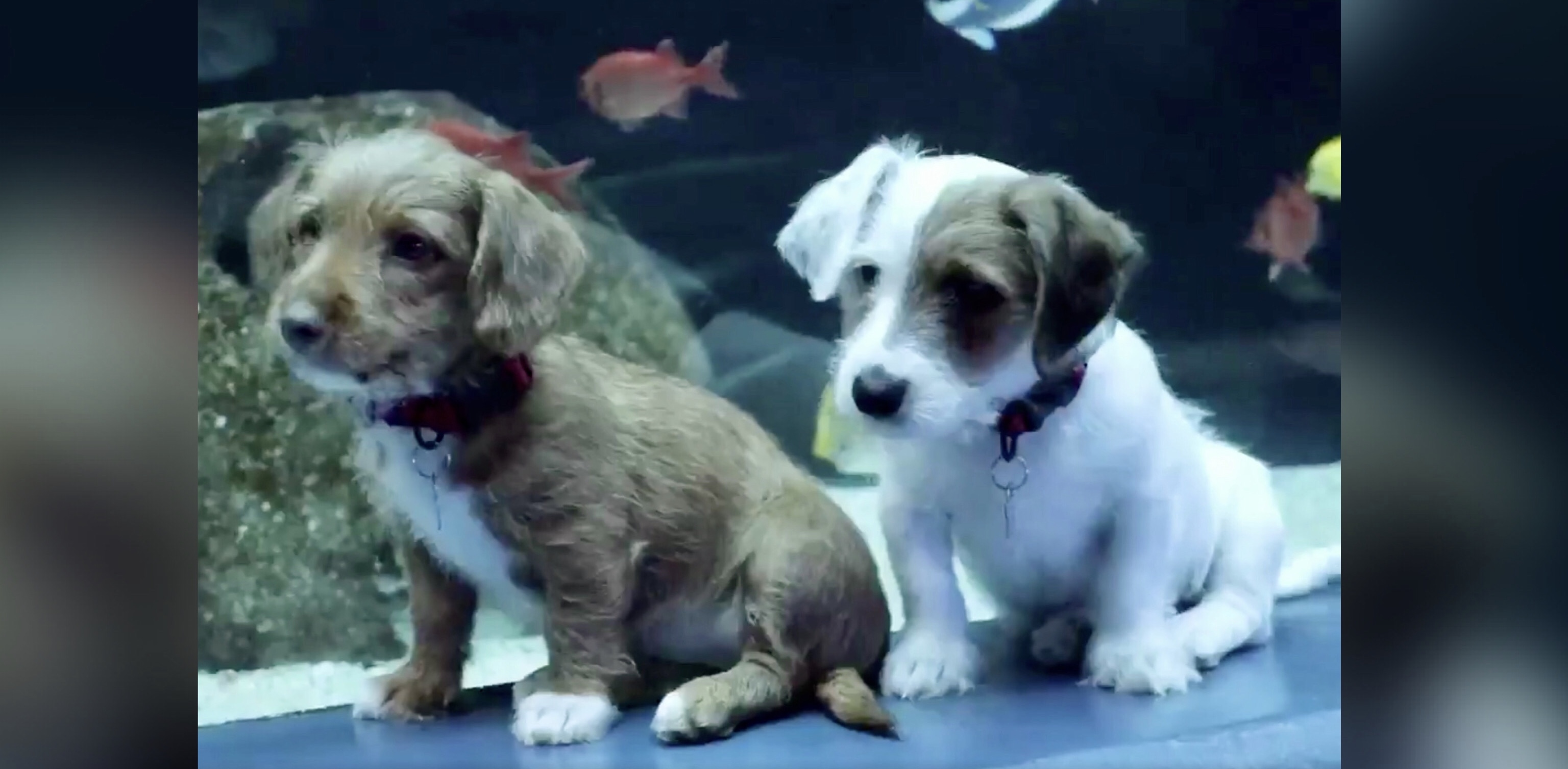 Puppies. Field trips. Aquariums. What more do you need?!
Since the coronavirus pandemic is still running ramped, businesses across the world are shut down. The Georgia Aquarium is one of the businesses being affected but luckily for Odie and Carmel…the two cutest distractions you'll see today…there was a private tour scheduled today. The Atlanta Humane Society posted a video of the furry field day on their social media and it is racking up thousands of views by the minute. The adorable pair of pups don't seem to be all that interested in the aquatics around them but who cares they still look like they are having the best day ever!
Take your mind off of the crisis in the world and check out the pups below!
Our puppies just had the best. day. ever.

They got to explore the @GeorgiaAquarium while it is closed to the public. They made all sorts of exciting discoveries and lots of new friends! pic.twitter.com/f0iHXfq3AF

— Atlanta Humane (@atlantahumane) March 26, 2020
Like what you read? Follow me on Instagram
OMG! You Have To Watch These Seniors Play A Life-Size Game Of Hungry-Hungry Hippo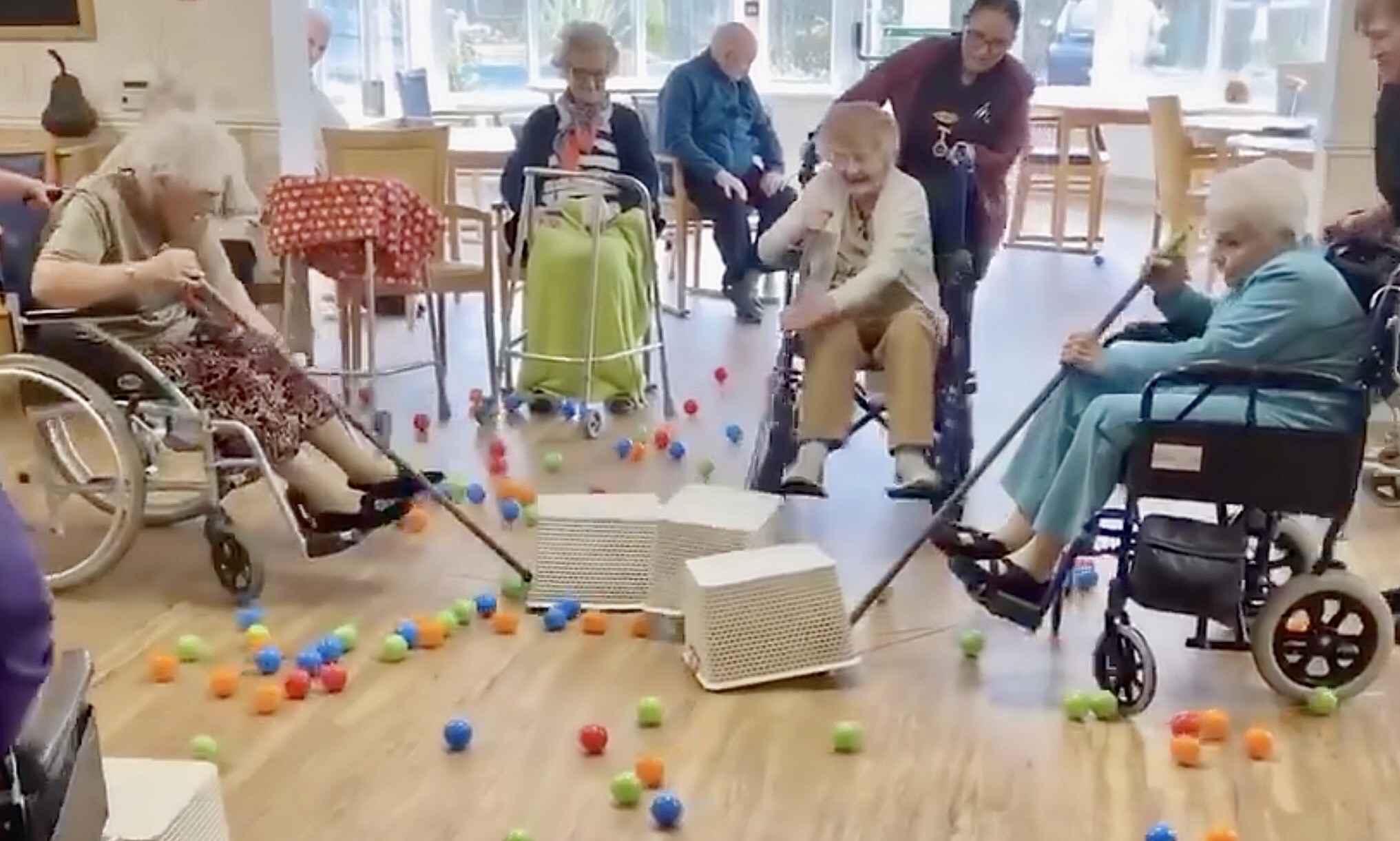 Just because you're in a nursing home doesn't mean you have to grow up.
I identify with the elderly. I love a soft food and a 9pm bedtime. Even with those charming qualities, I am nowhere near as adorable as the seniors at Bryn Celyn Care Home who used their isolation to bring a classic children's game to life. Amid the COVID-19 pandemic, the seniors at the Wales nursing home decided to combat the loneliness by playing a giant version of the classic Milton Bradley board game, Hungry Hungry Hippos. The staff creatively attached laundry baskets to the ends of  broomsticks, set out a pile of balls into the center of the room and then had their wheelchair bound seniors act as the hungry hippos.
While the video, shared on the home's Facebook page, is obviously entertaining and yanks on literally every heart string, the care facility is using the post to alert the public that they hiring for positions in caring for residents. If you own pair of giant dice and happen to be in the south of Wales, this could be the perfect job for you! (Giant dice not necessary*)
Times are dark and we all need a good distraction. Take a look at the adorable video below!
Like what you read? Follow me on Instagram
Adorable Penguin Couple Take Private Tour Of Chicago Aquarium Amid Closure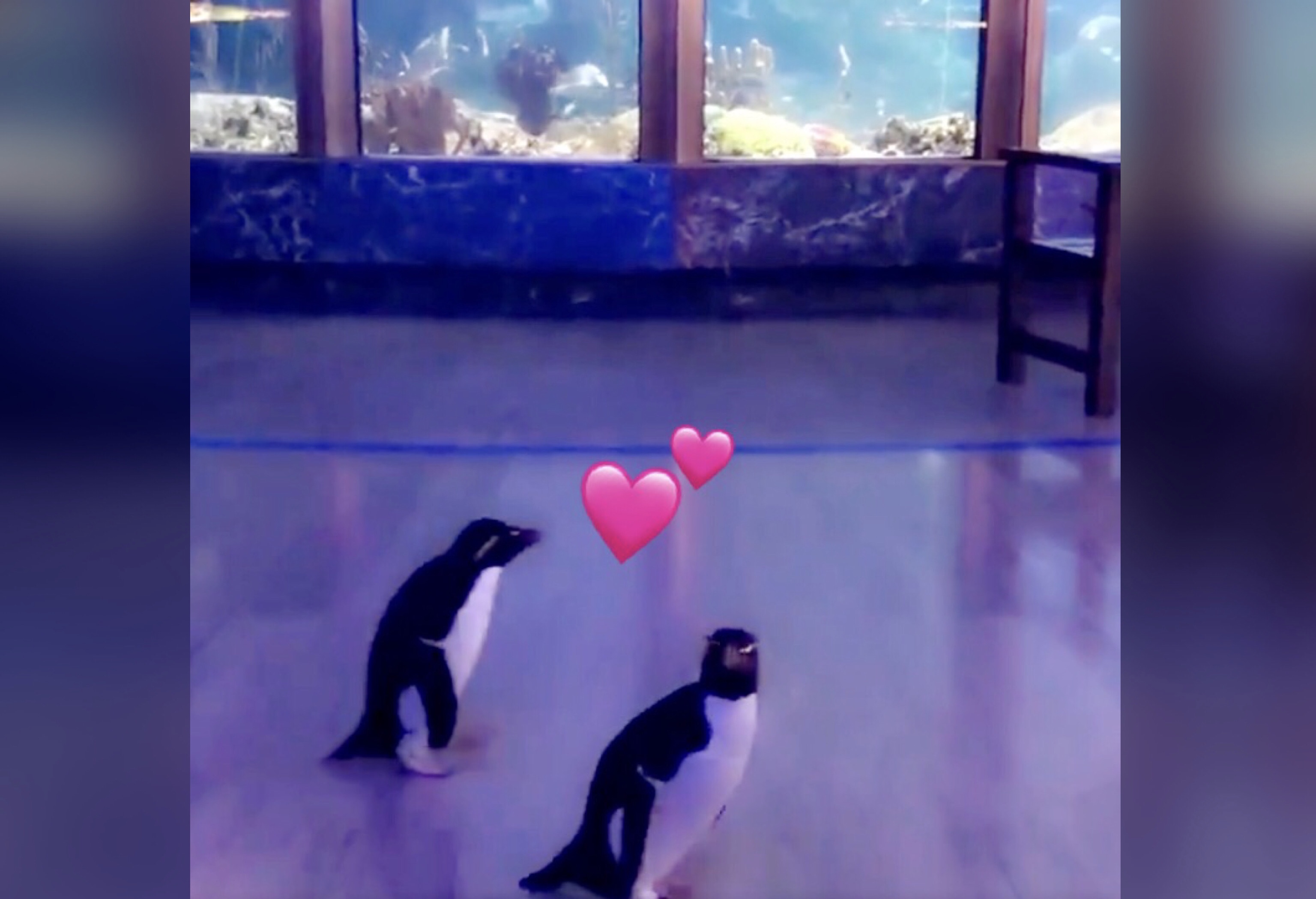 I hope Disney and Pixar are paying attention because a penguin couple who spend their date night wandering around a closed aquarium sounds like a hit animated movie plot in the making.
The Shedd Aquarium over in Chicago closed earlier this week due to the COVID-19 outbreak. While that news is devastating for all aquatic enthusiasts, there are a few tuxedoed guests that are taking full advantage of the private time. Edward and Annie are a pair of bonded Rockhopper penguins on the cusp on nesting season who are using the empty aquarium as their romantic stomping grounds. The pair of penguins are traveling from exhibit to exhibit checking out some of the marine life they have never even seen before. The adventures of Edward and Annie are being documented by the aquariums Twitter account who also shared that the couple will begin building their nest next week. If I talk any more about nesting I will feel obligated to play Marvin Gaye's "Let's Get It On" so I think I will just end it here.
Enjoy some adorable footage of Edward and Annie's exciting adventure!
The adventure continues! 🐧🐧
This morning, Edward and Annie explored Shedd's rotunda. They are a bonded pair of rockhopper penguins, which means they are together for nesting season. Springtime is nesting season for penguins at Shedd, and this year is no different! (1/3) 👇 pic.twitter.com/VdxN3oQAfe

— Shedd Aquarium (@shedd_aquarium) March 16, 2020
Penguins like Edward and Annie will begin to build their nests next week. Join us digitally for nesting coverage! In the meantime, we will be sharing lots of different animal updates (and yes, Wellington will return!) 🐧👀 (2/3) pic.twitter.com/eCYKOwdOMz

— Shedd Aquarium (@shedd_aquarium) March 16, 2020
While this may be a strange time for us, these days feel normal for animals at Shedd. Our caregivers are constantly providing new experiences for the animals to explore and express their natural behaviors with. Let us know what penguin activities you would like to see! (3/3) pic.twitter.com/ftlow7iPHl

— Shedd Aquarium (@shedd_aquarium) March 16, 2020
Like what you read? Follow me on Instagram