2011 Summer Movie Preview!
The season of big movies has begun! Here's a look at some of the big ones movie fans are waiting for this summer … along with their movie trailers. It's going to be a great season in the cineplex!
IN THEATRES NOW:
The season of big movies has begun! And while May is the month of Hangover 2, Kung Fu Panda 2, and Pirates Of The Caribbean – Hollywood has a huge delivery of blockbuster hopefuls coming your way! Here's a look at some of the big ones movie fans are waiting for… along with their movie trailers. It's going to be a great season in the cineplex!
JUNE
Super 8 – Opens June 10th
Director J.J. Abrams and Producer Steven Spielberg bring a suspenseful nail biter… It's 1979 – After part of Area 51 is shut down by the Air Force, all its contents are supposed to be transported to a secure facility in Ohio. Do you think everything went fine? Helllllz, no, it didn't, and all that mysterious stuff on the train that was supposed to go to Ohio was in a big derailment, and its all downhill from there.
Writer/Director Abrams, who has built a fan following with the TV hits Lost, Alias, and the films Mission: Impossible 3, Cloverfield, Star Trek and others, is notoriously secretive about his plotlines on film. But expect a movie creature that he hopes will join a long history of creepy killers.
X Men First Class – Opens June 3rd
X-MEN: FIRST CLASS unveils the epic beginning of the X-Men saga — and a secret history of the Cold War and our world at the brink of nuclear Armageddon. As the first class discovers, harnesses, and comes to terms with their formidable powers, alliances are formed that will shape the eternal war between the heroes and villains of the X-Men universe.
If you want it more simply: great characters, amazing special effects, and a lot of flying, running and chasing around, and rogue heroes overcoming evil.
Green Lantern – Opens June 17
It was just a matter of time before 'it'-guy Ryan Reynolds – he of the chiseled abs that magazine and movie people love rubbing in our face – became a superhero. Reynolds is a likable everyman who happens upon circumstances that make him a hero. (Just be grateful the incident didn't happen to some schlub you just saw at the mall Cinnabon the other day – otherwise it would be a portly fellow in a leotard, and no one wants to see that.)
Cars 2 – June 24th
Something for the little ones… don't expect a densely layered plot!  According to Disney: Racing star Lightning McQueen teams up with his best friend Mater for an international adventure as they go up against the world's fastest cars. The effects are pretty incredible!
JULY
Transformers 3 – Dark Of The Moon – Opens July 1
Michael Bay and producer Steven Spielberg hatch a story that begins on July 20th, 1969. For young audiences who weren't born yet – that was the day Apollo 11 landed on the moon… a giant leap for mankind and a major event in U.S. history. Of course, this is the world of blockbuster movies! So our favorite Autobots learn of a Cybertronian spacecraft hidden on the Moon, and race against the Decepticons to reach it and learn its secrets, which could turn the tide in the Transformers' final battle. If you're a fan, you understand what all that means. If you're not, this will likely mean nothing to you. Star Shia LeBeouf is back for round three.
Harry Potter and The Deathly Hallows – Part 2 – July 15th opening
Harry Potter and the Deathly Hallows – Part 2, is the final adventure in the Harry Potter film series. And our little wizards are all grown up, and richer than most of us can ever hope to be. But I digress. In the epic finale, the battle between the good and evil forces of the wizarding world are reaching a fevered pitch. Can someone give Potter a break already? Potter may be called upon to make the ultimate sacrifice as he draws closer to the climactic showdown with Lord Voldemort. It all ends here. I'm guessing Potter will win… you? If you read the book… don't tell me!
Captain America – The First Avenger – July 22nd
The Sentinel of Liberty himself, Chris Evans will play both the frail, sickly Steve Rogers and his empowered alter ego Cap. The film follows Rogers' induction into the secretive Project: Rebirth and his time served in the battlefields of WWII.
The Smurfs in 3D – June 29th
When the evil wizard Gargamel chases the tiny blue Smurfs out of their village, they tumble from their magical world and into ours — in fact, smack dab in the middle of Central Park. Just three apples high and stuck in the Big Apple, the Smurfs must find a way to get back to their village before Gargamel tracks them down.
Stars Neil Patrick Harris, Hank Azaria, and features the voices of Katy Perry, George Lopez, and more.
Cowboys Versus Aliens – Opens July 29th
This one sounds strange at first – an "only in Hollywood" kind of idea. It's 1873.  Arizona Territory. A stranger (Daniel Craig – best known as James Bond) with no memory of his past stumbles into the hard desert town of Absolution. The only hint to his history is a mysterious shackle that encircles one wrist. What he discovers is that the people of Absolution don't welcome strangers, and nobody makes a move on its streets unless ordered to do so by the iron-fisted Colonel Dolarhyde (Harrison Ford). It's a town that lives in fear.
But Absolution is about to experience fear it can scarcely comprehend as the desolate city is attacked by marauders from the sky. Screaming down with breathtaking velocity and blinding lights to abduct the helpless one by one, these monsters challenge everything the residents have ever known.
August
Rise of the Planet Of The Apes – August 5th
James Franco plays a San Francisco scientist with a drug that could potentially change the world – not only helping the brain repair itself, but also dramatically boosting brain function. When it is tried out on Apes, their advancement is dramatic… and leads to terrifying consequences. You have GOT to watch this trailer!
Priest Accidentally Forgets To Turn Off Filters Before Live Streaming Mass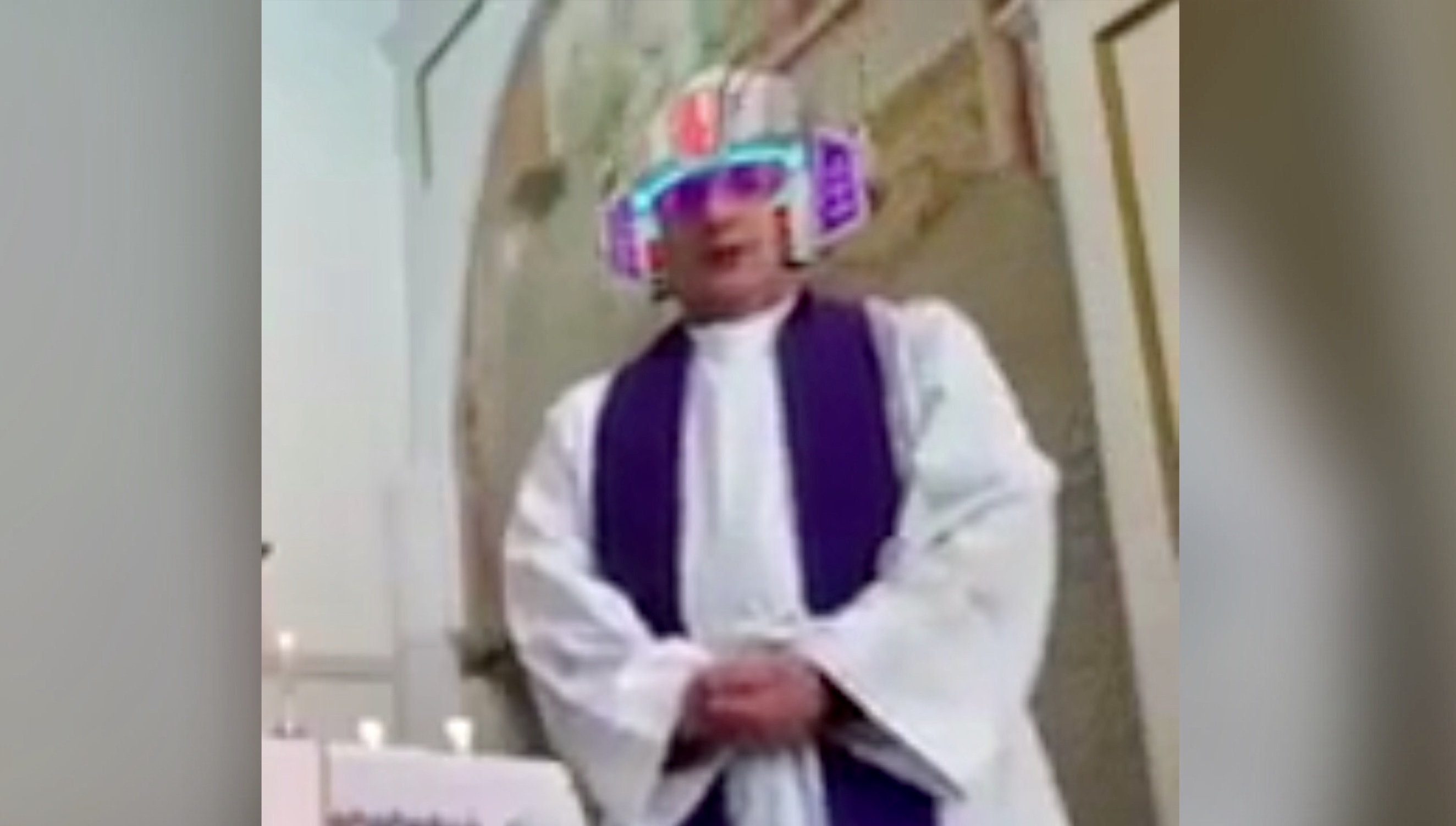 The internet is having a field day with the innocent mistake of biblical proportions.
With new social distancing guidelines, many churches have closed to help prevent the spread of the coronavirus. And while that doesn't justify all the wine you've been chugging during your self quarantine, it does have many people practicing their faith from their homes. One Italian priest was just trying to recite a little prayer for his followers when he accidentally left a filter feature on during the broadcast! In the clip the priest is digitally adorned with a space helmet, workout gear, a fedora and sunglasses and more.
Social media went nuts for the video, which has now gone viral. One comment reads "He just doubled his holy power." Another reads "Father, Son and Holy Influencer." One commenter couldn't resist a good pun and said the video is having a "Mass effect."
Enjoy your daily blessing and take a look at the funny video below!
Priest in Italy live streams mass, activates filters by mistake from r/funny
Like what you read? Follow me on Instagram 
Danny DeVito Passionately Urges New Yorkers To Stay Home…And Twitter Agrees!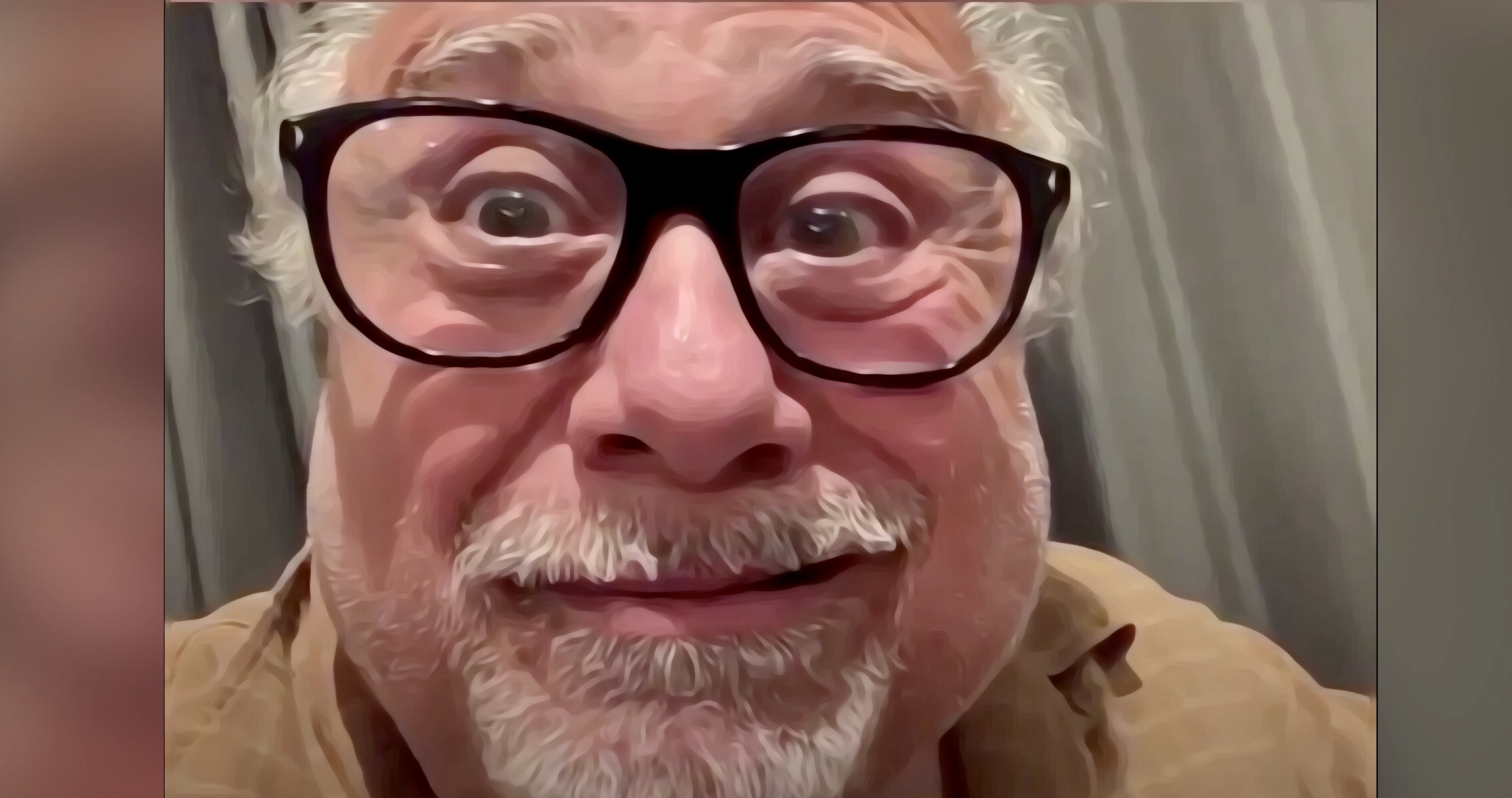 For the love of Danny DeVito, stay home!
The world is in a dark place right now and I am not sure how much more bad news we can handle. That's why when I saw Danny DeVito's name trending on Twitter I froze. Our great nation could very well crumble if anything bad was to happen to such an icon right now. With extreme trepidation I clicked on the social media link and was relieved to see that good ol' Danny boy is just strumming up hype because he is passionately urging New Yorkers to stay home.
Amid the coronavirus outbreak, Governor Andrew Cuomo has been driving New Yorkers to stay home and has taken every precaution short of shutting the state down completely to help prevent the virus from spreading. Because New Yorkers can be hard headed, it doesn't hurt to have some famous friends reiterate your message. Big names like Lala Anthony, Robert De Niro and Ben Stiller have all made appearances on Cuomo's social media pleading with New Yorker's to heed the governors warning. Only one celebrity was able to make it to Twitter's trending page however and that was none other than Danny DeVito. DeVito's message is simple…stay home! In the two minute video, DeVito reminds fans that it's not just up to the elderly to isolate themselves. "Young people can get it and they can transmit it to old people and the next thing you know – I'm out of there" says the actor. We must save him!
Twitter went into a frenzy with many users agreeing that we need to stay home for Danny. One user wrote "When Danny speaks, I listen." Another passionately wrote "If you idiots kill Danny DeVito I SWEAR TO GOD." One promoted DeVito from the icon status I previously awarded him and said "WE GOTTA PROTECT WORLD TREASURE DANNY DeVITO." 
Take a look at the video below and for the love of the newly minted national treasure, stay home!
Danny DeVito wants you to stay home and save lives.#NewYorkStateStrongerTogether @DannyDeVito pic.twitter.com/7V8yXbqHwB

— Andrew Cuomo (@NYGovCuomo) March 22, 2020
Like what you read? Follow me on Instagram
VIDEO: Clever Family Recreates Disneyland's 'Pirates Of The Caribbean' Ride During Quarantine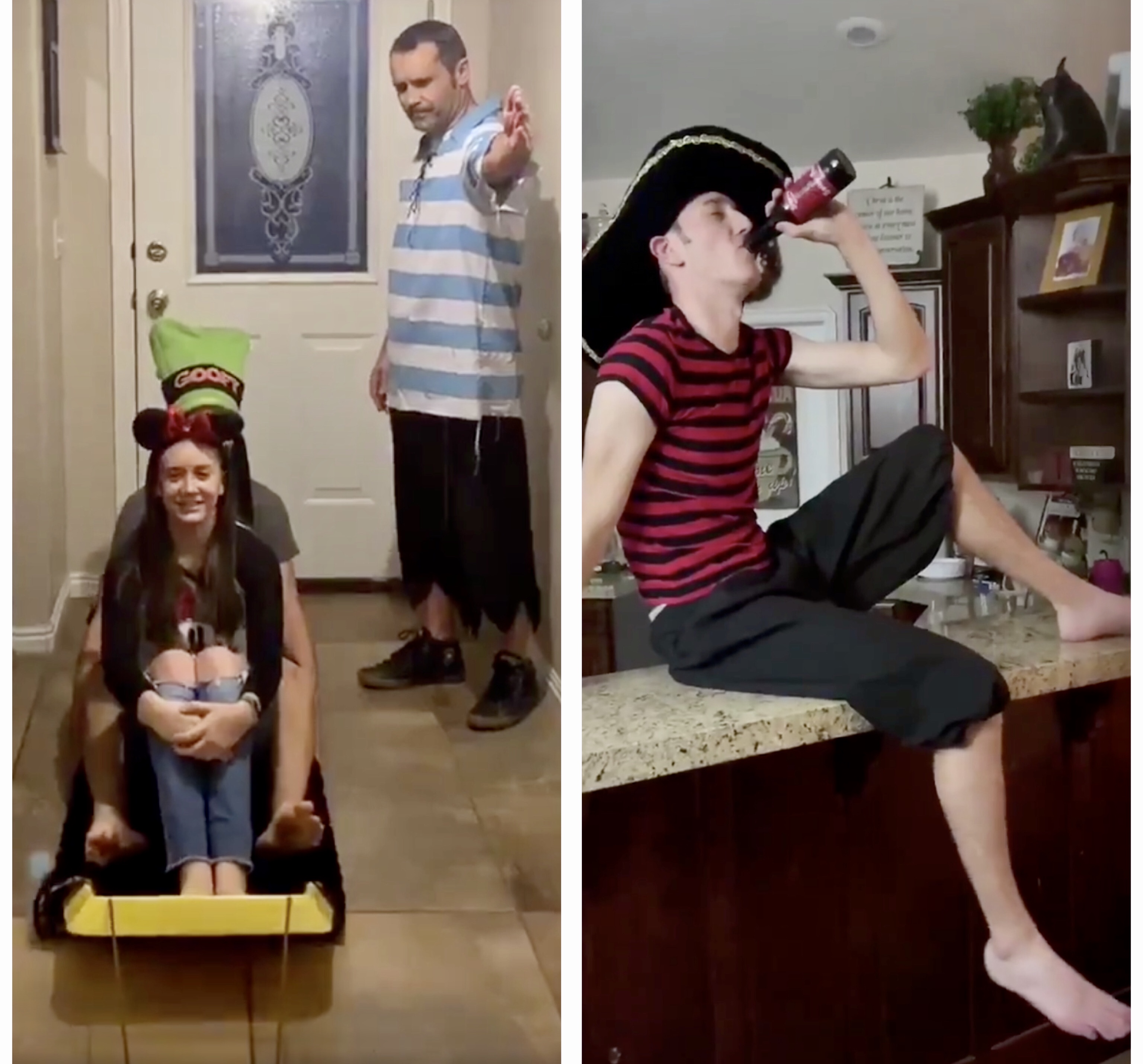 One resourceful family has turned their quarantine into the happiest staycation on earth.
What do you do when the happiest place on earth is forced to close its doors? Bring that Disney magic home and turn your house into a theme-park ride of course. After Disneyland closed due to the coronavirus pandemic, one family had to rethink their travel plans. Twitter user, @Brooke_disney, shared how she and her family recreated the Pirates of the Caribbean ride in their own home…complete with ingenious props, costumes and pirate accents!
The family divided up the responsibilities with some acting as the ride's animatronic robots and others playing eager park-goers. Social media went nuts for this brilliant idea with one user commenting "No lines and you saved $100 per person – well done." Another was impressed by the attention to detail and said "I was screaming at the screen going under the FOOT." The post has already been viewed over 800k times!
Well shiver me timbers if this isn't the cutest way to spend a day stuck inside with your family. Take a look at the brilliantly done video below!
Yo ho yo ho a quarantine's life for me! My family's Disneyland Staycation! #Disneyland #PiratesoftheCaribbean #SocialDistancing pic.twitter.com/0VCKnuhOeY

— Brooke (@Brookie_disney) March 20, 2020
Like what you read? Follow me on Instagram