Broadway's 'Spider-Man' Ready to Retake Center Stage
It's baaaaaaaack…
After a three week hiatus to retool…well, basically everything, 'Spiderman: Turn Off the Dark' premiered its first preview performance last night in New York City.
According to E! Online, the show's overall concept, script, and music were all revamped.  Playwright Roberto Aguirre-Sacasa, director Philip William McKinley and choreographer Chase Brock cleaned up a story that went into darker and mythological themes, and Bono and The Edge reworked the songs, hopefully all to give the audience a better storyline, and the cast and crew a safer environment.
Interestingly enough, one of the biggest changes seems to be one of the most hypocritical.  With Julie Taymor out as director and McKinley in, the new crew decided to add more flying sequences to make the show more exciting. Several actors were injured performing the flying stunts last year, including Christopher Tierney, who took a 20-foot plunge during a show, suffering a fractured skull, a fractured shoulder blade, four broken ribs and three broken vertebrae.
Though Thursday night's preview was less than sold out (empty seats were reportedly very noticeable), there's enough time for positive buzz to bring in the crowds in time for its June 14 opening night.  Reeve Carney, who plays Peter Parker, said the changes have been reinvigorating:
"There's an energy in the company because of having a clear direction, knowing where we're headed and knowing that it's going to be to a greater place."
All the bad press, including both professional critics and regular fans slamming the show, didn't hurt the show at the box office, where it regularly sold out and was among the highest earners on Broadway.The new show expects to have about a month of previews before its June 14 opening.  Rick Miramontez , a show spokesman, said tickets to the new show are "selling briskly."
Tickets are now on sale through Oct. 2 and group tickets are on sale through Jan. 8, 2012.
AWKWARD: Ross Didn't Like His Pet Monkey On 'Friends'?!?
Remember back in the 90's on Friends when Ross got a pet monkey while living in New York City and no one batted an eye? Those were truly simpler times. Here in the jaded 2019, we just discovered that David Schwimmer didn't like working with that monkey and now I don't know what to believe anymore.
Last night, Matt LeBlanc stopped by Jimmy Kimmel Live! to promote his latest sitcom, Man With A Plan, but it was his chat about a particular Friends star that has the internet buzzing. When Jimmy Kimmel coyly asked if Matt keeps in touch with Marcel the monkey (who is actually named Katie in real life), Matt shared a nugget of information that I wasn't prepared to ingest. David Schwimmer did not like working with the monkey!
"I liked the monkey! I like animals, and the monkey was really cool. Schwimmer… Not so much. He's the one that had to work with it the most, so he was like, 'Again with the monkey?' But I got along great with it."
Ouch. Right in the nostalgia. Apparently Katie the monkey wasn't always the most cooperative co-star as Matt recounted the time she forced taping to come to a complete halt when she climbed above the lighting grid to hang out on the ceiling. It took about thirty minutes and a few mealworms to finally get the monkey back down to the set! Talk about a diva.
Check out the fun interview below! Click ahead to 3:05 mark to hear all about the monkey business.
Like what you read? Follow @ChrisSiretz on Twitter and Instagram
VIDEO: The 38 Seconds Of Video Lori Loughlin's Daughter Olivia Jade Is Regretting Right Now.
In a video from last year, Loughlin's daughter says she will balance trips to Fiji and NYC into her school calendar, "doesn't know how much of school (she is) going to attend" but she wants the experience of game days, partying, and "doesn't really care about school, as you know."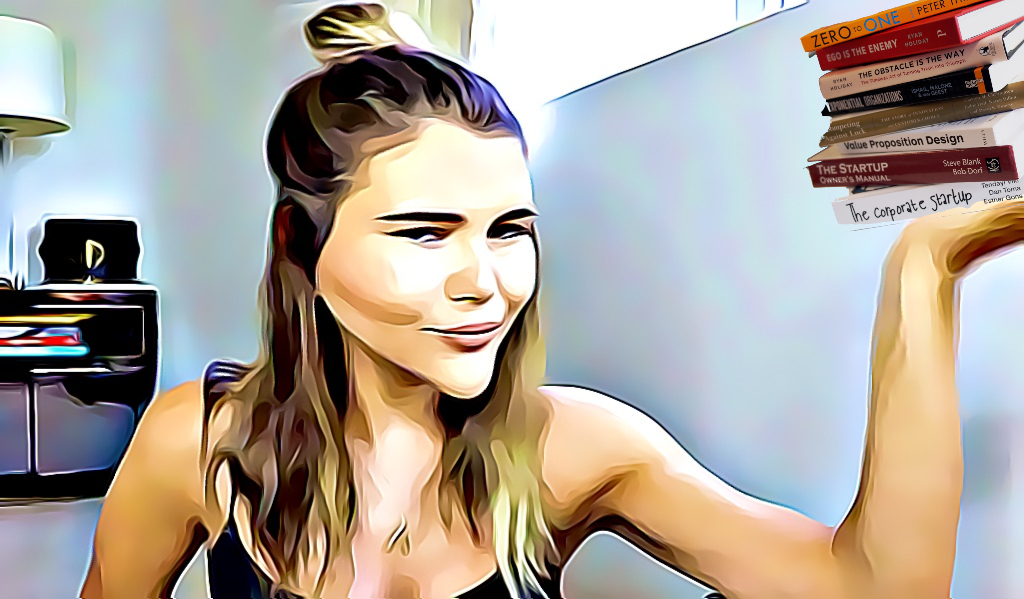 As mom Lori Loughlin faces allegations she paid 500,000 to help get her daughter Olivia Jade into college as a member of the crew team – even sending photographs of her daughter on a rowing machine to create the impression she was an athlete – a video made by her daughter in August is making the rounds again for the embarrassing references she makes to not even caring about getting an education in the first place.
Follow @brianbalthazar on twitter.
In the video, an entitled Olivia Jade, a YouTuber followed by 2 million people on the video platform, says she will balance trips to Fiji and NYC into her school calendar, "doesn't know how much of school (she is) going to attend" but she wants the experience of game days, partying, and "doesn't really care about school, as you know."
Why she hasn't taken this video down yet completely escapes me.
Naturally, social media has unleashed upon her, although it is unclear whether Olivia Jade even know her entrance into college was a result of bribes, (if the allegations are proven correct.)
In either case, the social media celebrity had to apologize days after this video first came out, and is more than likely wishing she had taken it down entirely now…
WATCH: This Champagne Tower Video Does Not End Well
This guy will have a story to tell for the rest of his life.