EXPERT: Lindsay Lohan Was Still Worth $1 Million, Even After The Photo Leak.
Why Playboy Wins Even After The Lindsay Lohan Photos Were Leaked.
Playboy Wins Even After The Lindsay Lohan Photos Were Leaked.
Ask around the Playboy offices and you'll get varying opinions about whether the worldwide spread of Lindsay Lohan's magazine pictorial is a good thing or a bad thing. It's true, some people are freaking out, since they had expected a big rush of sales and had ordered more than their standard number of issues to accomodate the sales.
A source in the marketing world (not specifically associated with the Playboy issue) reminds them to calm down, seeing a huge silver lining, and the potential for even more sales.
"Sure, it could mean that fewer people buy the magazine, but it could go the other way too. The truth is, we live in a world where a good portion of people would wait until the issue came out and the pictures were online after the fact anyway. What matters is… people are talking about Playboy! This story is all over the place. The estimated one million dollars could never buy this level of publicity. Consider that a 30 second Super Bowl ad costs around 2.6 million. Now, with the leak, blogs, newspapers and even mainstream television media are reporting in advance of the issue. They paid Lindsay an estimated 1 million… I think they're getting their money's worth already."
Click HERE for the photos, not entirely safe for work. 
Any time a big name agrees to do a pictorial for the magazine, the accompanying buzz is often more powerful than the photos themselves. Look back at how many times you've heard of a magazine 'obtaining' revealing old photos of a celebrity – often the pics themselves were underwhelming. It happened to Vanna White.
Then there is the Vanessa Williams example. Think back to an issue of Penthouse you remember. That's probably the only one. Not only is it a collector's item now, but the issue itself was a branding dream. The silver lining? Vanessa Williams, who was dethroned from her Miss America title over the photographs, remains (arguably) the single most recognized celebrity who has ever held the title. Hopefully Lindsay Lohan has most of her scandal behind her. The photos are being received as fairly sophisticated. And some people may just want to own a copy based on Lohan's star power alone. This could still be a collector or movie fan's dream issue.
"There will be equity in having this issue both if she makes a great comeback someday, or, sad but true, if she doesnt."
Playboy was expected to release the Lindsay Lohan issue on December 15th… but in the age of technology, it is nearly impossible to keep such a buzzworthy issue under wraps.
Fox News reports that copies of the photos: "were either hacked or stolen from the magazine and uploaded to a file-sharing website based in Russia."
The expression 'it's a small world' has never been truer since the dawn of the technological age. Worldmags.net, a digital magazine clearinghouse based out of the Ukraine apparently made the article and 10 accompanying photos available for purchase through a file storage service.
My source also points out that some people will still not look at the photos online, or won't look at them with the same level of interest as they will the  magazine. "It's often difficult for people to look at this content easily at the office or even at home. It's just like hiding the magazine from your mom or your wife! Some people will be afraid to look at work, and some people will not want their wives to know they're looking. Those people can go buy the magazine and hide it under their mattress," he jokes. "I'm sure some people at Playboy are irritated. But they should be seeing a very bright side to this situation."
For more viral videos, celebrity news and gossip, follow @BrianBalthazar on twitter!
Nick Lachey Rewrites Hit 98 Degrees Song Amid Coronavirus Quarantine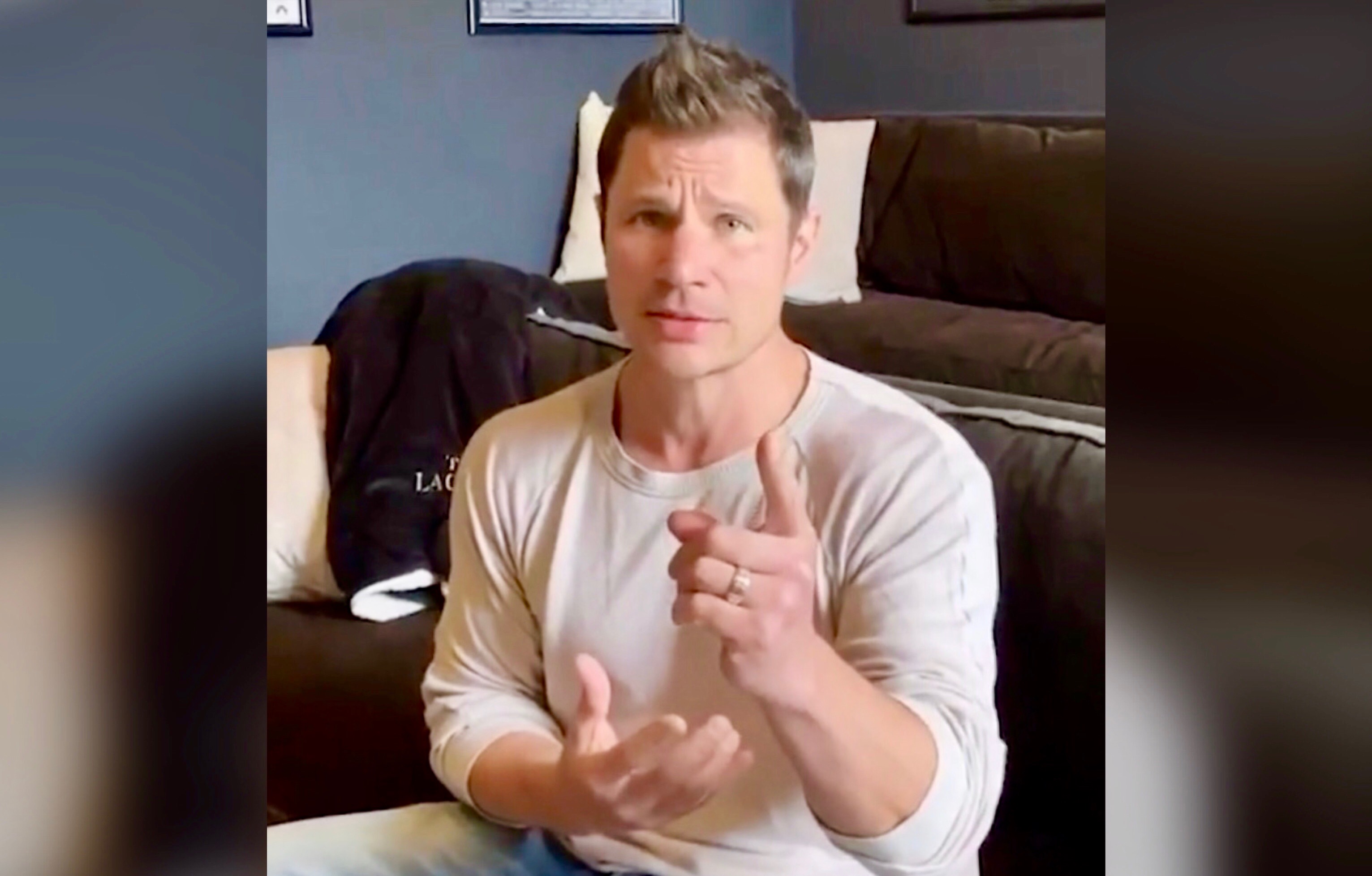 This video will remind you of two things: Nick Lachey is actually a gifted singer. And at age 46 he is still quaran-FINE!
Picture it. The year is 1998 and the boy band craze is at its peak. You turn on the radio. Your ears perk up as you hear the four beautiful men of 98 Degrees sing about the torture of having to let down their side pieces so they can try to be true to the girlfriends that love them. The word "coronavirus" has never even been uttered. It was a simpler time.
Fast forward to 2020 when it seems like you can't turn on the tv without some sort of news break interrupting your scheduled programming to warn you about the latest dangers of the viral pandemic. With the spread of the virus ever growing, celebrities have been taking to social media to urge fans to isolate themselves so we can all stay safe and healthy. Nick Lachey, 98 Degrees heartthrob and host of the new dating show Love Is Blind, is the latest Hollywood star to jump on this bandwagon.
Lachey took to Instagram to debut his updated rendition of "The Hardest Thing," the boy band's certified gold single. "Yeah, it's the hardest thing we've ever had to do. To stay stuck in our house, just watching all this bad news. It's the hardest thing we've ever had to try. To stay six feet apart when we go outside," the blue eyed beaut sings. "Nothing to do, no sports on TV. Washed my hands so much that they started to bleed. Damn this quarantine. It's the hardest thing we've ever had to do. But in the end it's worth it. Together we will get through" he continues. The video ends with Lachey reminding fans to stay safe before being jumped on by his enthusiastically adorable son.
Click below to see the full video!
View this post on Instagram
Like what you read? Follow me on Instagram
Danny DeVito Passionately Urges New Yorkers To Stay Home…And Twitter Agrees!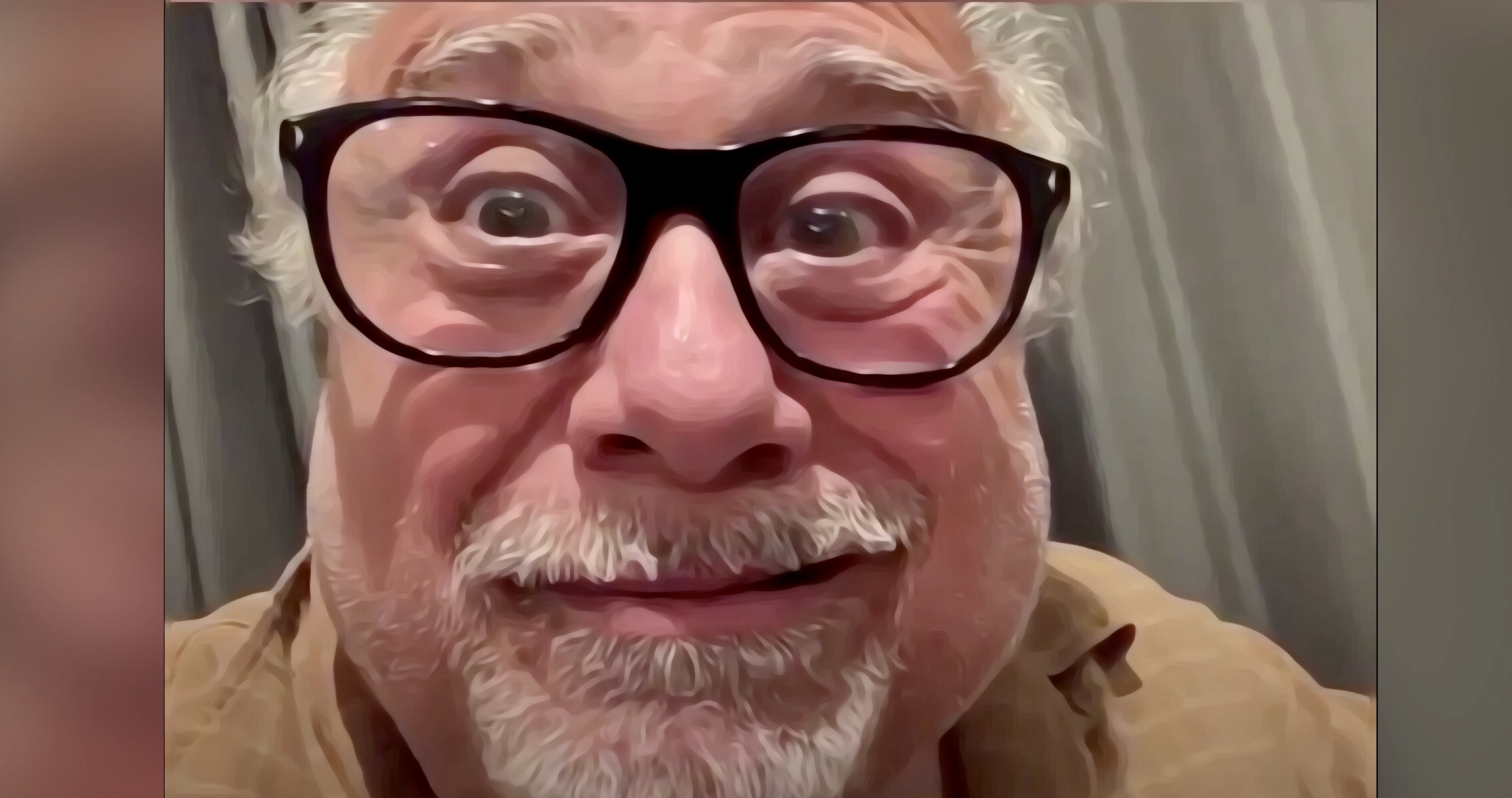 For the love of Danny DeVito, stay home!
The world is in a dark place right now and I am not sure how much more bad news we can handle. That's why when I saw Danny DeVito's name trending on Twitter I froze. Our great nation could very well crumble if anything bad was to happen to such an icon right now. With extreme trepidation I clicked on the social media link and was relieved to see that good ol' Danny boy is just strumming up hype because he is passionately urging New Yorkers to stay home.
Amid the coronavirus outbreak, Governor Andrew Cuomo has been driving New Yorkers to stay home and has taken every precaution short of shutting the state down completely to help prevent the virus from spreading. Because New Yorkers can be hard headed, it doesn't hurt to have some famous friends reiterate your message. Big names like Lala Anthony, Robert De Niro and Ben Stiller have all made appearances on Cuomo's social media pleading with New Yorker's to heed the governors warning. Only one celebrity was able to make it to Twitter's trending page however and that was none other than Danny DeVito. DeVito's message is simple…stay home! In the two minute video, DeVito reminds fans that it's not just up to the elderly to isolate themselves. "Young people can get it and they can transmit it to old people and the next thing you know – I'm out of there" says the actor. We must save him!
Twitter went into a frenzy with many users agreeing that we need to stay home for Danny. One user wrote "When Danny speaks, I listen." Another passionately wrote "If you idiots kill Danny DeVito I SWEAR TO GOD." One promoted DeVito from the icon status I previously awarded him and said "WE GOTTA PROTECT WORLD TREASURE DANNY DeVITO." 
Take a look at the video below and for the love of the newly minted national treasure, stay home!
Danny DeVito wants you to stay home and save lives.#NewYorkStateStrongerTogether @DannyDeVito pic.twitter.com/7V8yXbqHwB

— Andrew Cuomo (@NYGovCuomo) March 22, 2020
Like what you read? Follow me on Instagram
Amy Adams Has Finally Joined Instagram And She Is Melting Our Hearts!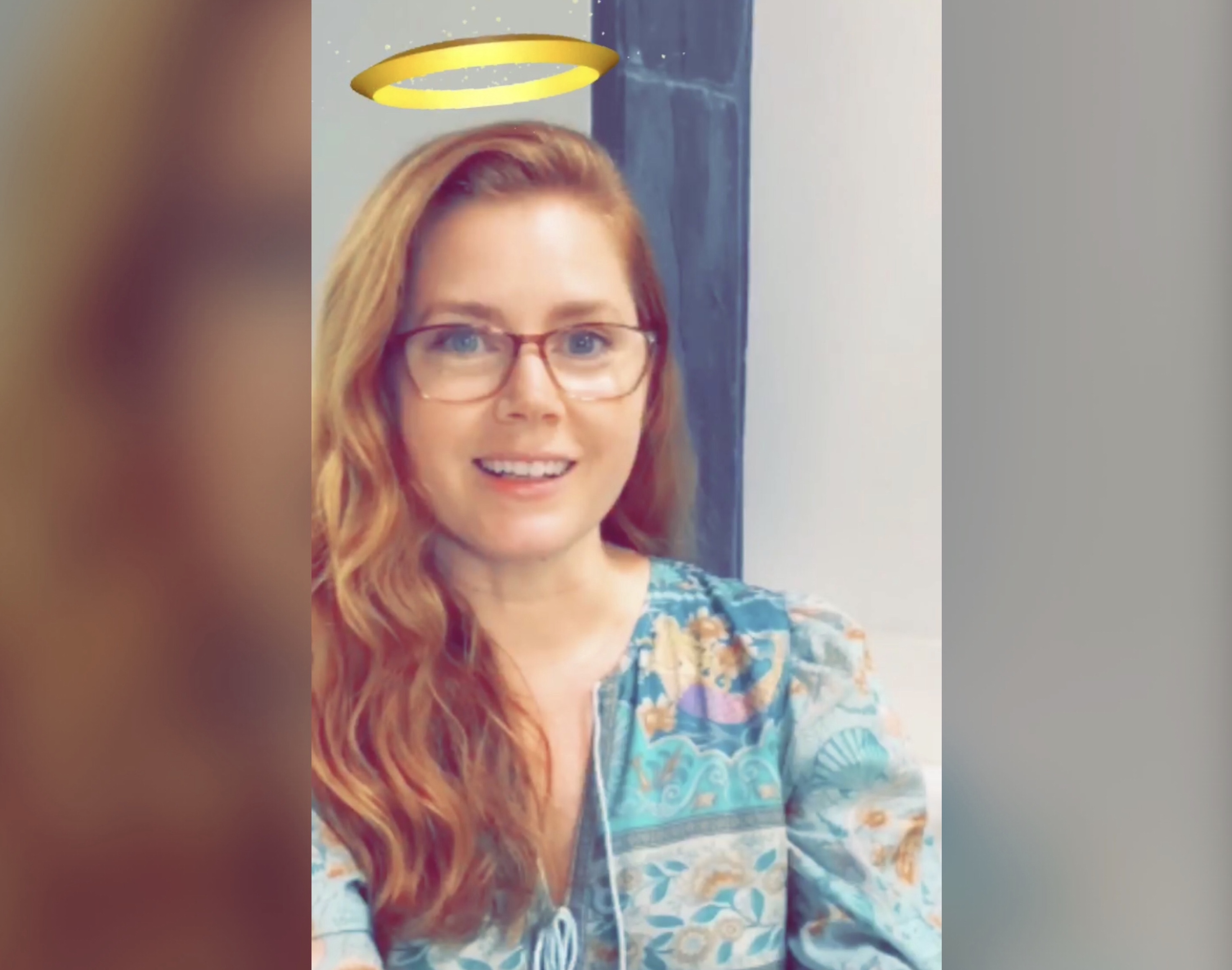 The world has endured raging brushfires, rising floodwaters and a viral pandemic…and that's just in these three short months of 2020. From every devastation, however, a hero emerges…and today that hero is Amy Adams.
Amy Adams has finally joined Instagram and not just to post selfies or pictures of her dog…although a cute dog pic can definitely brighten anyone's day! Instead, Amy has joined Instagram to partner with her friend, Jennifer Garner, on Save With Stories, a place to watch celebrities read children's stories. The goal from these posts is to attract donations to raise funds for Save The Children and Share Our Strength's No Kid Hungry. Amy outlines how the donations will  "make sure that families know how to find meals when schools are closed, support mobile meal trucks, food banks and other community feeding programs, provide educational toys, books and worksheets, and support out-of-school-time programs to help kids make up for lost time in the classroom." These efforts are especially needed right now as school closures can affect nearly thirty-million children.
In the nearly 8-minute video, Amy reads The Dinosaur Princess, a story written by her daughter Aviana Olea Le Gallo. Amy also flashes pages from the story which are artfully illustrated by her husband, David Le Gallo. I hope melting of the heart is not a symptom of the coronavirus because mine is officially a puddle!
I am all for being social media positive while being socially distant! Check out Amy's first Instagram post below!
Like what you read? Follow me on Instagram!