"Bill and Ted" Alum Alex Winter Downloads Filmgoers On The Music Revolution
To an entire generation of teens in the late 80s and early 90s, Alex Winter was an unlikely idol, as "Bill" in 'Bill and Ted's Excellent Adventure." Now he's an established writer and director with a new documentary about the tulmultous rise of the music downloading industry.
To an entire generation of teens in the late 80s and early 90s, Alex Winter was an unlikely idol. As "Bill" in 'Bill and Ted's Excellent Adventure' (and the subsequent sequel) he was paired with Keanu Reeves as a dim-witted but good natured metal head going on, well, excellent adventures. Now he's an established writer and director with a new documentary about the tumultuous rise of the music downloading industry.
The film, entitled "Downloaded," examines the real-life excellent adventures experienced by Shawn Fanning and Sean Parker. The pair began Napster in 1999 when they were 19 and 20 years old … and suddenly found themselves in a firestorm of controversy and legal battles with the music industry when the project became bigger than even they might have imagined. He spoke to POPgoesTheWeek about the film.
Through Napster's successes and turmoils, Winter was fascinated by the story. "I met Shawn Fanning back when Napster was just coming to close," he says. "We talked about telling the story in a movie then," (In a separate interview, Fanning joked that Winter's role in 'Bill and Ted' didn't hurt in helping secure a meeting between them.) "and believe it or not it's taken ten years to get it made. People back then had a hard time really understanding the technology, and it was unclear if it was going to stay or go."
Shawn Fanning, Sean Parker and Alex Winter (courtesy VH1 via Alex Winter)
Clearly, the technology, at it's core, stayed, even if Napster didn't, thanks to government injunctions and multi million dollar lawsuits over illegal sharing and downloading. The story of what became of the Napster fortune and fame is compelling, but yet to be fully told on film. And that's where Winter, who wrote and directed Downloaded comes in. In part, he says, to help set the record straight about the intentions of its originators – and all of the people behind the revolution of the music world as a whole – one that has sparked a relative end to music stores, 'albums' and concern about the industry at large.
"I think that there's a lot of divisiveness between the existing establishment and the technological innovators. There's a lot of misundestanding about the motives about the generational revolution that's taking place right now. I think, first and foremost, I want to tell a great story – one that I think is worth telling – that's really been the primary motivator. If this helps to add more sides to the conversation and clarify some things and get people thinking and talking about that, would be great."
In the years following "Bill and Ted," Winter has enjoyed a steady stream of acting roles, but has been largely occupied with developing Downloaded for the past few years. But as rumors brew about a new, updated installment to the "Bill and Ted" franchise, he is reluctant to elaborate on possible the new film.
"I have a big no comment on that," he says. But even though the original movie, it's sequel and long term cult-like success is clearly a chapter he'd like to close, he does understand the film's continued appeal.
"I have sort of talked the subject out," he adds, "but I think there's a sweetness to them and people respond to that. I think it's genuinely about two good friends – I think at the heart of it, it's really about friendship and going through this crazy world as a team rather than on your own. The movie was written by two close friends and (Keanu) Reeves and I were really good friends and I think that really came across."
"… I think people continually go back to a movies that have a certain kind of sincerity to them, especially in comedy. A lot of comedy can be mean spirited. I think it can be more challenging to make a comedy that isn't mean spirited I think that's what gives it legs."
What happens after Downloaded hits theaters? A scripted film that draw upon an old favorite.
"I'm developing a remake of a great 80's supernatural thriller called The Gate. I'm doing that hopefully after Downloaded… I think we can make a really great remake actually so a lot of my energy is going there."
Downloaded premieres at film festivals this fall 2012.
Kygo and Whitney Houston's "Higher Love" Video is Full of 80's Fun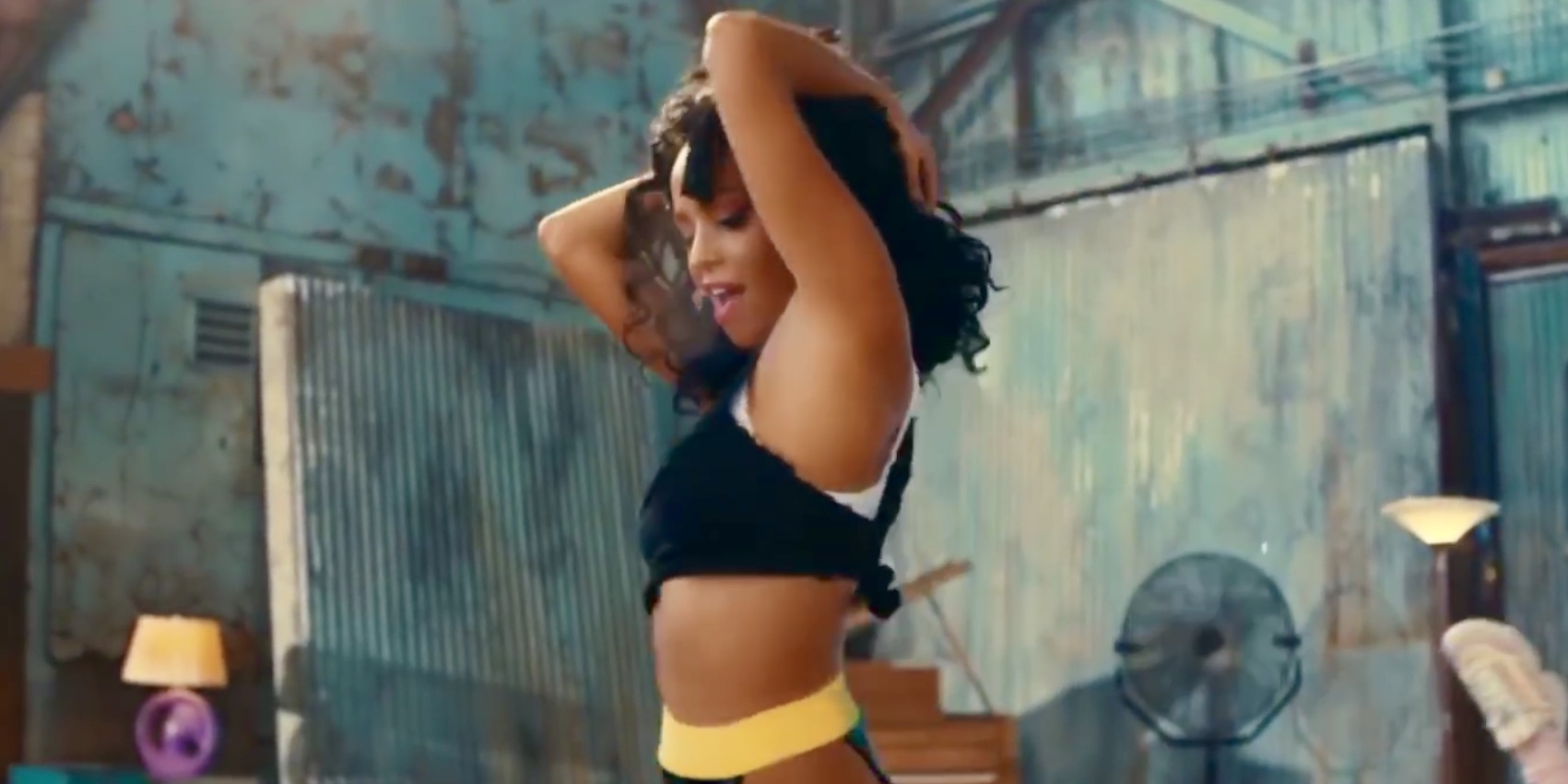 An eighties inspired dance number, a gorgeous ensemble, and the incomparable Whitney Houston come together for a fun flashback in the new video!
Houston had often performed Steve Winwood's "Higher Love" during her concert tour, and recorded the song thirty years ago. This summer, a new version re-mixed by Kygo hit the top of the dance charts.
The video stars Vanessa Morgan and Mason Cutler, both of whom are absolutely stunning to look at. See for yourself!
Compare and Decide: A Jury Decided Katy Perry's "Dark Horse" Copied Flame's Song "Joyful Noise." Do You Agree?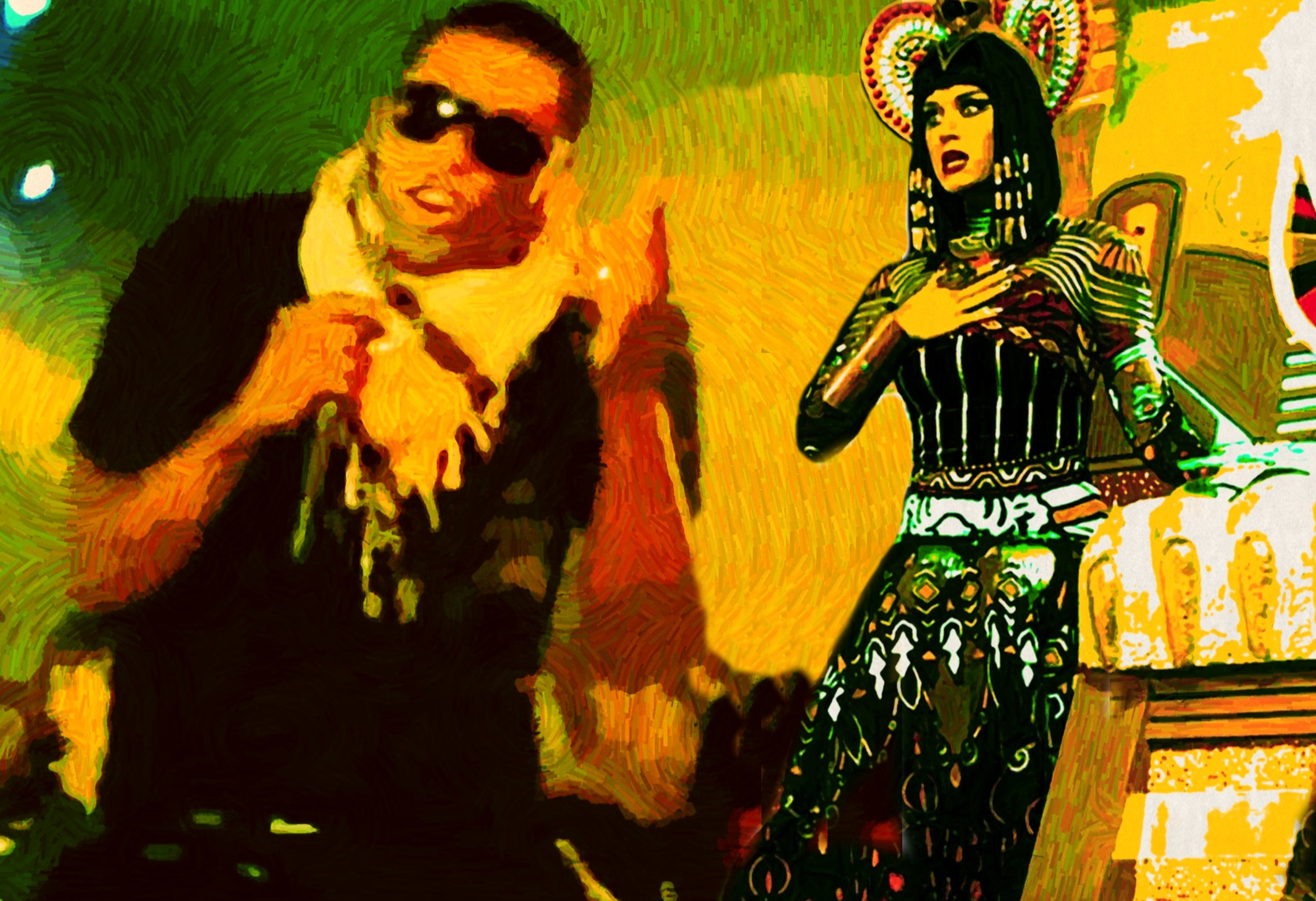 Katy Perry's got a Grammy nomination for her 2013 hit "Dark Horse." But a jury says the tune lifted a riff from a Christian rapper's 2009 song "Joyful Noise."
There's little doubt there is a part of the song that is similar in both tunes. The question is, how much will it cost Perry's camp. The jury was unanimous that there was some ample borrowing going on. (I'm paraphrasing.) And ultimately decided that Perry and her collaborators should pay him $2.78 million.
For your consideration, the two songs are below. Listen to at least a minute of both. You'll hear the part they're talking about.
The price of that little riff could be a high one. Last year, Robin Thicke and Pharrell Williams were ordered to pay nearly $5 million to Marvin Gaye's family over similarities in their 2013 hit "Blurred Lines."
Videos below.
Lizzo Is An Icon In The Making – And Here's Why
Mirror, mirror on the wall don't say it 'cause we know Lizzo cute. And by cute I mean extremely talented, gorgeous and totally inspiring!
A few months ago I was watching The Ellen Degeneres Show when I witnessed one of the most fun, exciting and awe-inspiring performances I've ever seen. Lizzo popped onto the screen in a sparkly, pink getup and began singing what would become her big hit song, "Juice," – I was immediately hooked (more like obsessed). During this performance she also jammed out on her flute alongside her plus-sized backup dancers and suddenly I knew I had been changed forever. I did some more research on the rapper/singer and found out I had been sleeping on this gem! Lizzo has been doing bad all by her damn self for years, having already released two albums in the past. I am suddenly mad at every single person who neglected to tell me to jump on the Lizzo train sooner! If you're like me and need a bit of catch up, I'm going to break down exactly why you need to know this icon in the making.
You can throw a stone in any direction and hit a triple threat nowadays. Lizzo's brings talents we have yet to see in the mainstream music industry.
If singing, rapping and dancing make Lizzo a triple threat, what does flute playing making her?!? A STAR THAT'S WHAT! Lizzo has displayed her abilities as a talented flautist, which is not an instrument you would necessarily think of in conjunction with the rap genre making this talent all the more extraordinary. Lizzo even used her flauting skills to compete (and defeat IMO) with Ron Burgundy. Not Will Ferrell, but Ron Burgundy.
Oh, and she can also twerk while playing the flute. 
As if playing the flute wasn't impressive enough, Lizzo can also twerk while playing. I really hope some high school kid is deciding to take band just so he/she can flutwerk their way around campus like their fav flautist, Lizzo.
Lizzo uses her platform to inspire and raise up everyone around her.
Lizzo uses her voice for more than just creating fire music, ya know. She uses her platform to defend the belief that beauty comes in all shapes and sizes. Her Twitter is filled with positivity and strong messages about acceptance.
MY MOVEMENT IS FOR EVERY 🗣BODY. IM LEAVING NO ONE EXCLUDED. "GOOD FATTYS" AND "BAD FATTYS" AND ANYONE ELSE WHO WANTS TO JUST FUCKING LIVE ARE WELCOME. NO TERMINOLOGY NO IDEOLOGY JUST FUCKING HAPPY PEOPLE IN MY MOVEMENT.

— |L I Z Z O| (@lizzo) March 4, 2019
Uhm…she's straight up gorgeous. 
We cant forget to mention that Lizzo is a straight up beauty queen. She is known to switch up her look but I've never seen a bad pic of this queen. To solidify my point, she is now officially the first, plus sized black woman to be featured in Playboy magazine!
Move over Avenger's, Lizzo has been in a comic book too!
Ok indulge the nerd in me on this one…Lizzo was even featured in a comic book!!! That's right, she has become so influential that even Marvel comics wanted a piece of the Lizzo-pie. Check out this shout-out in Unstoppable Wasp #4!
MY MOVEMENT IS FOR EVERY 🗣BODY. IM LEAVING NO ONE EXCLUDED. "GOOD FATTYS" AND "BAD FATTYS" AND ANYONE ELSE WHO WANTS TO JUST FUCKING LIVE ARE WELCOME. NO TERMINOLOGY NO IDEOLOGY JUST FUCKING HAPPY PEOPLE IN MY MOVEMENT.

— |L I Z Z O| (@lizzo) March 4, 2019
So now that you have become as obsessed as I have, you are probably wondering how you can get even more Lizzo in your life. Well lucky for you, her new album dropped TODAY! Her third studio album, Cuz I Love You, is available anywhere you listen to music and let me tell you, YOU WILL LOVE IT. The album is varied and showcases all of Lizzo's incredible range with some songs being upbeat and funky, and others being slowed down and heart wrenching. For a taste of what to expect, click below to listen to the title track of the album. If the new album still doesn't satisfy the hunger for more Lizzo, she's also on tour! You can click here for more info on tour dates.
Oh Lizzo…you are most definitely 100% that bitch.  
Like what you read? Follow @ChrisSiretz on Twitter and Instagram