POP INTERVIEW: Alexis DeJoria, Professional Drag Racer
Alexis DeJoria is one lucky (and fast) girl. She is a professional drag racer driving the NHRA Funny Car on the circuit, head of her own Patrón Tequila drag racing crew, web radio host on RaceTalkRadio.com and wife to Jesse James.
Alexis DeJoria is one lucky (and fast) girl. She is a professional drag racer driving the NHRA Funny Car on the circuit, head of her own Patrón Tequila drag racing crew, web radio host on RaceTalkRadio.com and wife to Jesse James, whom you may recognize from his former reality show, Monster Garage. At the beginning of September, she completed her second best race time ever in Indianapolis and had a cameo in the drag racing-themed movie, Snake and Mongoose…in the same week!
How can drag racing be fun for people who wouldn't normally go see it? Meaning the preppy law school guys, your grandfather who can barely get out of the buffet after a nap…and women? Because people don't think women will like it, right?
NHRA drag racing is such an amazing thing in itself. To come & actually watch it in person is unreal. It doesn't matter who you are, any walk of life- it'll grab your attention. The sounds and the sights are so amazing. People have this misconception that if you're not a gearhead or into cars, you won't be interested in drag racing, but it's just not like that. This sport is so exciting and it's easy for a first timer to follow along. You don't have to be 'into' cars to enjoy drag racing, which is unique to our sport. Not to mention, we're the only motorsport where any general admission ticket is a 'pit pass,' meaning fans can wander the pits and literally have a front row of view of watching the crew work on the cars, which is really cool. Plus there are some really interactive displays and attractions in the midway that fans always enjoy- there's something for everyone out here.
You're a cute girl and doing drag racing. Have you ever had people act mean to you only to be blown away by your skill? How is racing different as a female?
Believe it or not, my femininity has never come into question. Obviously we may get more scrutiny than a male driver, because female drivers are a rare sight compared to the guys, but as far as mean things being said to me for being a female, I haven't really experienced that.
When I'm sitting in my race car, I don't feel any different than any other driver out there. Obviously, the guys have a little bit of advantage with naturally having more forearm strength, which is important to be able to control these powerful cars, but I work out really hard to be able to be on even footing as far as strength is concerned. Once I'm strapped in the car though, I don't care who's next to me- they're my competition and I'm certain my fellow racers feel the same way.
The benefit is none of your competitors look good in a dress. How do you manage your endorsement side of racing, and what are your goals you have yet to accomplish? Modeling? Acting? Opening a repair shop like your husband?
Haha, well I'm not the only female competitor out here- Courtney Force also races in the Funny Car class and she looks good in a dress, but other than that, it's just the two of us ladies.
As far as managing the endorsement side of things, I work really hard at always being accessibe and try to take advantage of as many media opportunities as possible, which keeps the sponsors happy. Pretty much anytime a sponsor has an appearance opportunity that works within my crazy schedule; I'll make every effort to do it. Media is really the big thing though- sponsors love to see their brand represented across all avenues of media- whether it be racing related, or more mainstream. I also make it a point to be accessible to the fans- whenever I'm at the track, if I'm not in my race car or working on my race car, or doing media, I'm meeting the fans. They're the reason we're all able to be out here and race.
My goals are here in my profession. Short term, I want to win a race. In my two year career as a professional driver, I've been the runner up once and have made it to the semi-finals four times, but I'm still looking for that big win. We have five more races left this season and I'm hoping we can pick up our first win before the end of the year. Long term, my goal is to be the first female Funny Car driver to win a NHRA World Championship.
Outside of racing, I have a few businesses that I'm working on now and I hope to be a successful business woman outside the track as well. I'd also love to have the opportunity to race in any desert race with my husband in his trophy truck.
Why does so much attention go to Danica Patrick and not you in the mainstream media?
Before Danica, there really wasn't any female that really stood out in a major auto-racing series. She was the first to really stand out in Indy car and NASCAR. Her performance gave her the deserved attention in the auto racing industry, and then her sponsors helped put her on the map in the mainstream with their GoDaddy commercials.
Is the risk what appeals to you in racing?
Not the risk, just the excitement and competitiveness of the sport. I mean, these are the fastest accelerating cars in the world! There's nothing else like it and that's what draws me to this sport.
When you were younger, did your family ever think your interest in fast cars and motorcycles was a passing fad? Did it start from playing with Hot Wheels and the love growing into really wanting to repair cars and bikes? Or a TV show?
From the very beginning I was always the 'wild child' of my family so it came as no surprise to anyone when I said I wanted to be a professional race car driver. When I was growing up, I used to always say that I wanted to be a fighter pilot, which is pretty unique for a little girl. I actually got to realize my dream last summer and fly in an F15 fighter jet, and that was so awesome.
Someone took me to a drag race when I was 16 and that was it- I knew from that moment that one day I was going to drive a Funny Car. My family and friends knew I was passionate about racing, so they were incredibly supportive of my decision to make racing my career.
What are the rules of drag racing? Is it OK if people don't know them? Can people have fun, unlike a baseball game where you're left in the dust if you don't get it? Can we shout? What goes on?
Yes, it's pretty simple once you see a few runs. Basically, drag racing is two cars racing side-by-side down a straight 1,000-foot track. The first person to get to the finish line wins. Even if it's a close race, the win light will come on so you know instantly who won and who lost. Each race lasts about four seconds so it's easy to follow along. And yes, fans should of course shout and cheer for their favorite racer, although these cars are so loud it's hard to hear the cheers.
Your husband is unbelievably handsome in person.
OK. That was NOT really a question but an observation all of us can agree on unless we are legally blind. How did you get so lucky being married to him?
I think we're both lucky to have each other. We have so much in common. We both have pretty unusual professions, but that's one of the things that we have in common because we both understand and respect each other's unique careers. He's never missed a race of mine since we first met, which is pretty incredible.
What do you do for fun now that you are married so married life isn't boring? Do you go on dates and dress up?
We try to have regular date nights at least once a week- just the two of us. Typically, we'll check out a new spot for dinner, especially when we're on the road, which is often. If we finish up early during the race weekend, we make time for each other. He works during the week but also comes to every single one of my races on the weekends, so it's important that we spend any down time during a race weekend together. When we're at home we have a few 'go to' spots that we like to hit up. Austin is well known for their Mexican food and BBQ, and there's a few of those restaurants pretty close by that we'll sometimes go to as a family, but typically, during our 'date nights,' we'll try and go downtown and somewhere nice if we have the energy. Both of our work schedules are very time consuming, and of course when we're home, we really try and spend as much time with the kids as possible. We're very family oriented and family dinners are very important to us.
Since your dad runs Paul Mitchell, when you were younger, did anyone ever try to befriend you solely for free teatree shampoo? Once you smell that in your hair, you don't go back.
Well, I went to school with all sorts of people with famous parents, so we were all in the same boat. I never felt like people were trying to befriend with me just for who my dad is. But yes, the teatree shampoo is always a crowd pleaser! My dad's always been very generous and has been known to send people (even complete strangers) boxes of Paul Mitchell products.
What do you do working for your dad's company? No one talks about this side of your professional life.
I worked at John Paul Mitchell Systems for four years. I started off as a receptionist working the phones. I started right out of high school so I had no prior skills as far as working in the business world went. My second year there I worked in the Marketing and Art department, then my third year was spent in Research & Development- basically I was trying to get a feel for the whole company. My last year at Paul Mitchell was spent working for the Vice President of Research and Development. I loved working in the family business and learning that world, but by the end of my fourth year I was itching to get on the track. My family could see my passion and love and dedication for the sport, so they were very supportive of my decision to leave the family business to start a career in NHRA drag racing.
How are you a great businesswoman?
I've learned a lot along the years from my father- I'm very fortunate to be able to pick his brain and watch him in action. My four years working at Paul Mitchell were also invaluable in exposing me to all different aspects of operating a business. Back when I drove a Top Alcohol Funny Car (a sportsman NHRA class), I owned and operated my own team, Stealth Motorsports, for a few years which was a great learning experience- just going out there and living it and learning through trial and error helped me become a better businesswoman.
With style, what do you like to wear so you are still the "bad ass racer girl" away from work?
I really like to mix it up- pairing high end pieces with some edgier vintage finds. I have some amazing pieces by different designers from around the world and I love to get all glammed up, but most of the time, I'm pretty casual. I'd say my average day to day 'look' is skinny jeans, a loose top and either motorcycle boots, or flat sandals. I also like to mix it up wearing any range of colors, prints, and fabrics.
Like most girls, I'm really into shoes, but just like my style with clothes, I like to mix it up between high-end and casual. I love my Louboutins, but I'm also extremely loyal to my Chuck Taylors.
Where is your drag racing televised on the web and TV? How can people see your race events in real life?
Our events are typically televised on ESPN2 on Saturdays and Sundays of race weekends. Fans can also watch live racing on ESPN3, and my PR team keeps fans up to date on all the racing action via our team Facebook (Alexis DeJoria) and Twitter (@ADR_Nitro771) accounts. I would encourage anybody that's never been to a drag race before to come to a race and check it out- I'm sure any first timer will be an instant fan. We travel all over the country for nine months a year racing so no matter where you live; you should be able to find a race in your region. (Schedule: http://www.nhra.com/schedules/2013fts.aspx)
I told Dallas TV host and new author Brian Cuban, "I will have someone punch you in the face" if he didn't eventually go to one of your racing meet ups in his area if he isn't busy working. Realizing this is somewhat violent and possibly illegal, I want to ask you what his punishment should be. Do you have a better (peaceful) suggestion as a means of torture so he is forced to see a race?
Haha! Well, I think missing out on the racing action when it's practically in his backyard is punishment enough!
Can't Go Out? Here's Six Ways You Can See The World Right From Your Very Own Home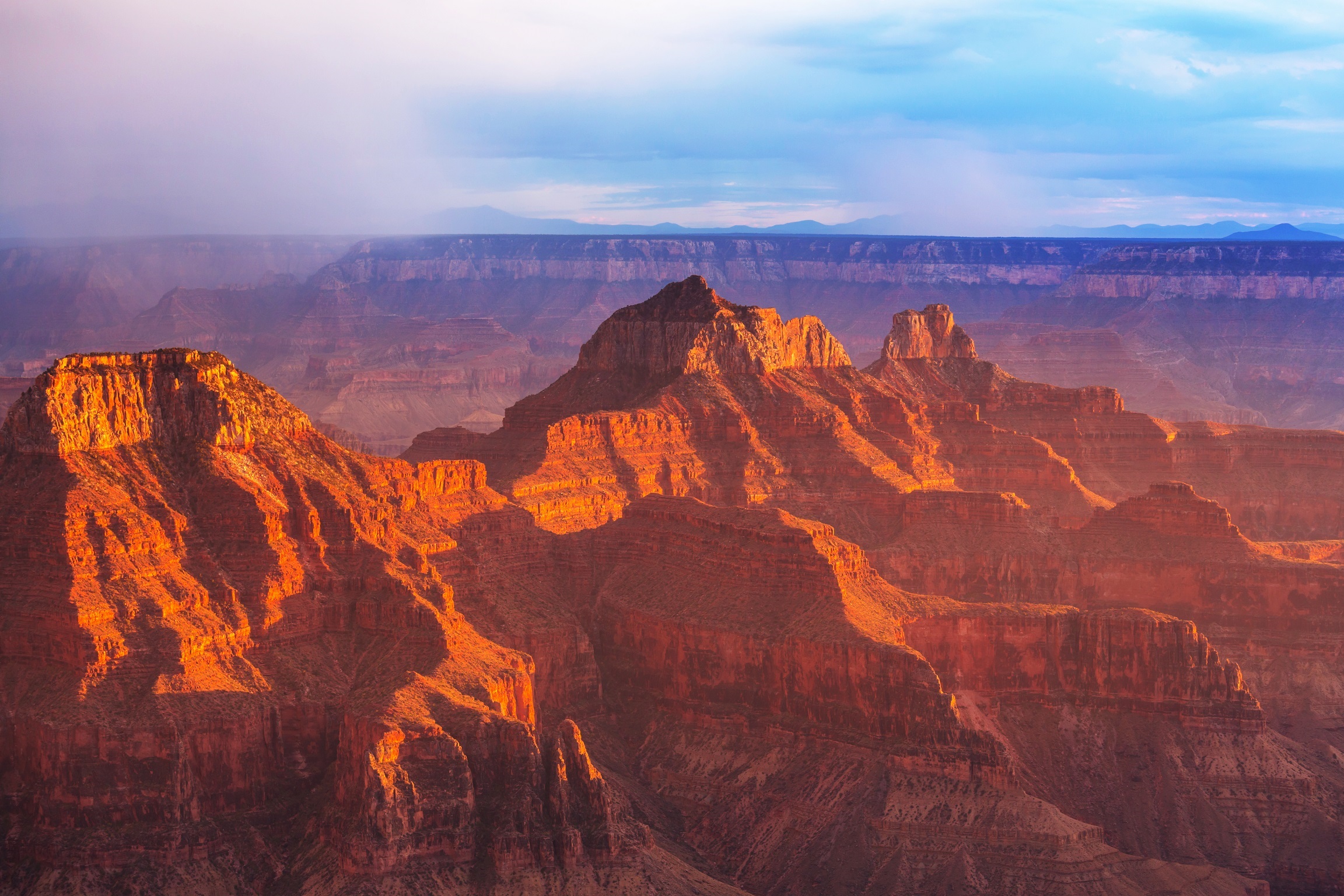 Turns out there are plenty of ways to beat the boredom blues!
Countries around the world are being asked to practice social distancing amid the coronavirus pandemic. Most businesses, attractions, theaters and museums have been closed down to help prevent the spread of the virus. Just last night here in the U.S., it was announced that the self-quarantine guidelines are to remain in place until April 30th of this year. Another month at home doesn't have to mean another month of carb-loading and channel flipping though! There are actually quite a few ways to keep your brain stimulated during these unprecedented, sedentary times. Below you will find six ways to experience the world from your very own house…and don't worry, I wouldn't put anything on this list that would require changing out of your comfy sweats.
Virtually experience the happiest place on Earth.
Safe to say we can all use a little happiness during these troubling times so why not turn to the home of happiness itself, DisneyWorld. YouTube channel, Virtual Disney World, offers dozens of 360 degree videos that allow you to virtually experience DisneyWorld attractions, shows, hotels, monorails, trains, boats, park areas and more. These videos are fully immersive meaning you simply pan your VR-headset, phone or tablet in any direction to experience all of the excitement happening around you. Now, you can relive the magic you've loved your whole life anytime from anywhere! *Giant turkey leg smell not included….unless you're actually cooking turkey legs while watching these videos, in which case I applaud your commitment.
Tour a national park on Google Earth.
Take a hike…well sort of. Hiking is a fun activity that can be done alone or with very few others, remember we are in socially distant times, but making your way to a trail might be a challenge these days. Public transportation schedules have been drastically altered and even if they weren't, a crowded train or a bus just sounds like the breeding ground for some heinous germs right now. You could try to carpool but again…germs! You can avoid any viral risk by simply checking out one of the 30+ virtual hikes on Google Earth. Last year, Google Earth released virtual tours of some of the most beautiful parks in the country. Grand Canyon National Park, Redwood National Park, Everglades National Park and so many others are featured in this exciting experience. On your "hike" you will see some of the most breathtaking trails and views these parks have to offer. Best part? You don't need bug spray.
Check out some of NYC's finest street art.
It's hard to feel particularly cultured when you're wiping the crumbs from your second lunch off your overly worn pajamas. With that being said, we should not let our love for the arts fade like our flannels have. Instead, check out some of New York's coolest street art via Google Arts and Culture. Their online experience 9 Amazing Street Art Murals In New York provides a fully immersive, virtual tour of some amazing art. In this tour you will see stunning artwork from prolific artists such as Eduardo Kobra, Keith Haring, Banksy and more. No need for a MetroCard to see these murals which is great because now you can put that $2.75 towards your next Seamless order.
Sing along while streaming your favorite Broadway shows.
Broadway has taught us all how defy gravity but now it's helping us defy boredom too! Theater has been the perfect vehicle for escapism since it's inception and now you can escape without even leaving your home! BroadwayHD is a streaming service that began broadcasting beloved Broadway shows back in 2015. With over 300 shows in their catalog, you can belt along to all of your favorite shows without having to worry about being escorted out of a theater. The platform is currently offering a free 7-day trial along with a very affordable $8.99/month plan. A one-year subscription is still cheaper than tickets to just one broadway show!
Virtually wander through some of the most impressive museums.
Staring at the same four walls of your apartment for weeks on end definitely won't keep your mind stimulated, trust me I know. Combat the brain laze by learning about some of the world's most fascinating arts and histories. Many of the world's finest museums are offering virtual tours that provide users with a fully immersive experience. Never made it to that dream trip to Paris? Tour the Lourve from your couch! Embarrassed by how out of breath you were when you finally climbed all of those stairs getting into The Met? Skip the stairs and see it all online! Never perfected that English accent? That's ok, no one will hear you on this virtual tour of The National Gallery in London! There are dozens of museums providing these tours and you can find most of them through a quick internet search. I listed a few below because this is the most brain stimulation I plan on having today.
Natural History Museum, London
Go to a house party.
NOT LITERALLY!!! We all know with the social distancing guidelines the last thing we should do is host a house party. To remedy our social urges is the new digital platform called HouseParty, which allows users to throw virtual parties with their friends. Like on many other live-streaming apps, HouseParty allows you and your friends to simultaneously FaceTime. What makes this app special, however, is its gaming feature. With HouseParty you and your friends can choose from a variety of party games to play all while maintaining a safe distance. The app is available for iOS, Android, macOS, and Chrome and is truly putting a new twist on classic pajama parties.
Be sure to try something new today otherwise you might just go crazy. We are living in unprecedented times so we might as well try some unprecedented ways of entertaining ourselves. Stay safe out there and stay socially distant…only physically of course!
Like what you read? Follow me on Instagram
Foodies Rejoice! You Can Build Your Breakfast With This New Lego Waffle Maker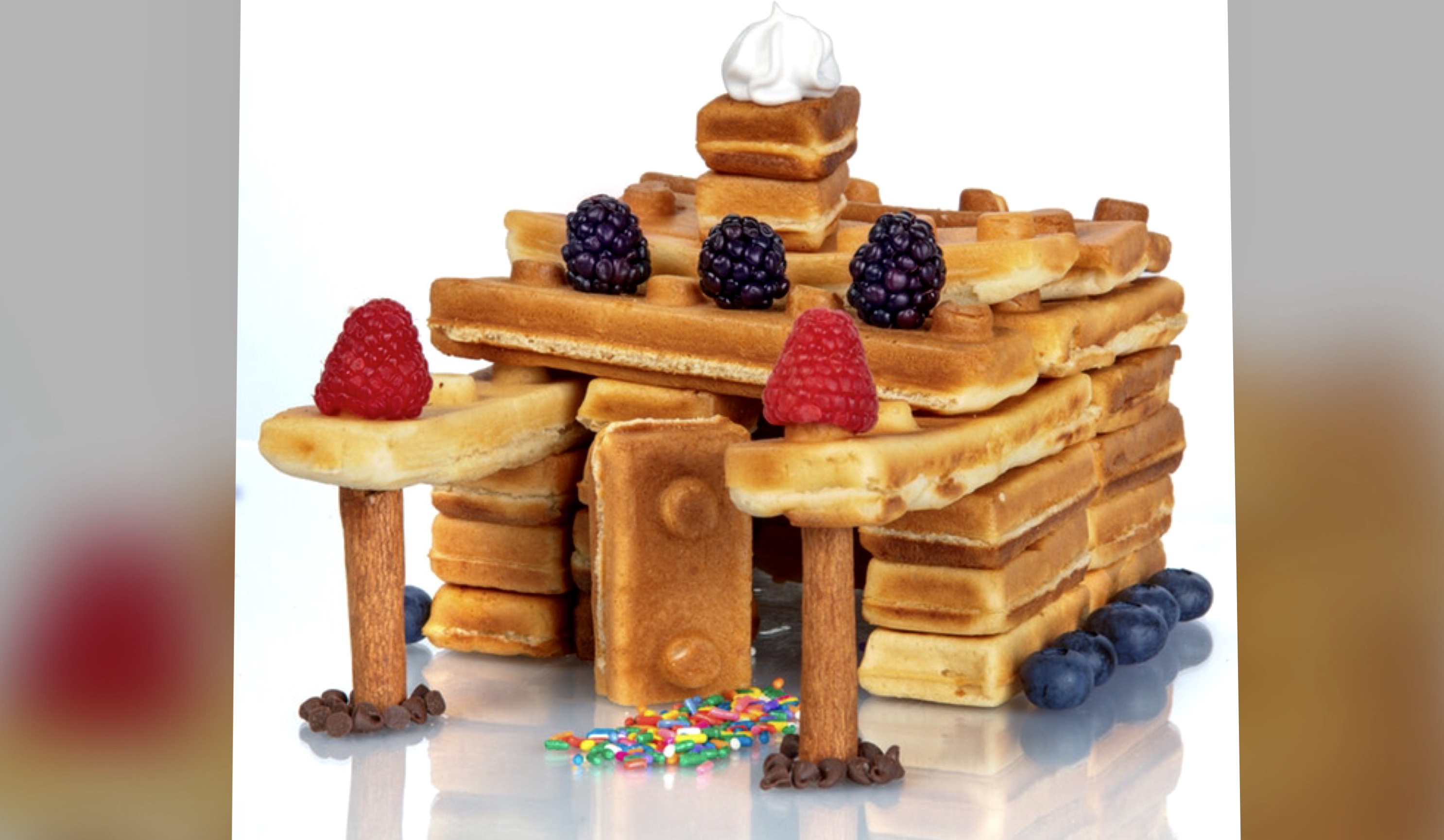 Finally an excuse to play with your food.
Breakfast is the most important meal of the day but maybe it can be the most fun too? Well there is a new kitchen gadget in the works that would definitely bring creativity to your morning routine. The Building Brick Waffle Maker turns ordinary waffle batter into interlocking building blocks so you can construct your own carb castle. The waffle maker makes 14 bricks at a time so there are plenty of pieces to play with. The company behind the maker also produces construction plates that make for the perfect base for your waffle creation.
If you're hankering for a waffle brick you might have to wait just a little bit longer sadly. The maker launched on Kickstarter with a goal of raising $7,500. At the time of writing this, the Kickstarter is up to a whopping $77,000! That's a lot of legos! According to the site, pledging $50 will get you one waffle maker, $75 will get you one waffle maker and two construction plates, $95 will get you two waffle makers, and $100 will get you one waffle maker and four construction plates – all of which will be delivered in August 2020.
Maybe it's time to Leggo the Eggo and start making waffle creations at home!
Like what you read? Follow me on Instagram
VIDEO: "Quarantine With Me" Is The Perfect Song For Social Distancing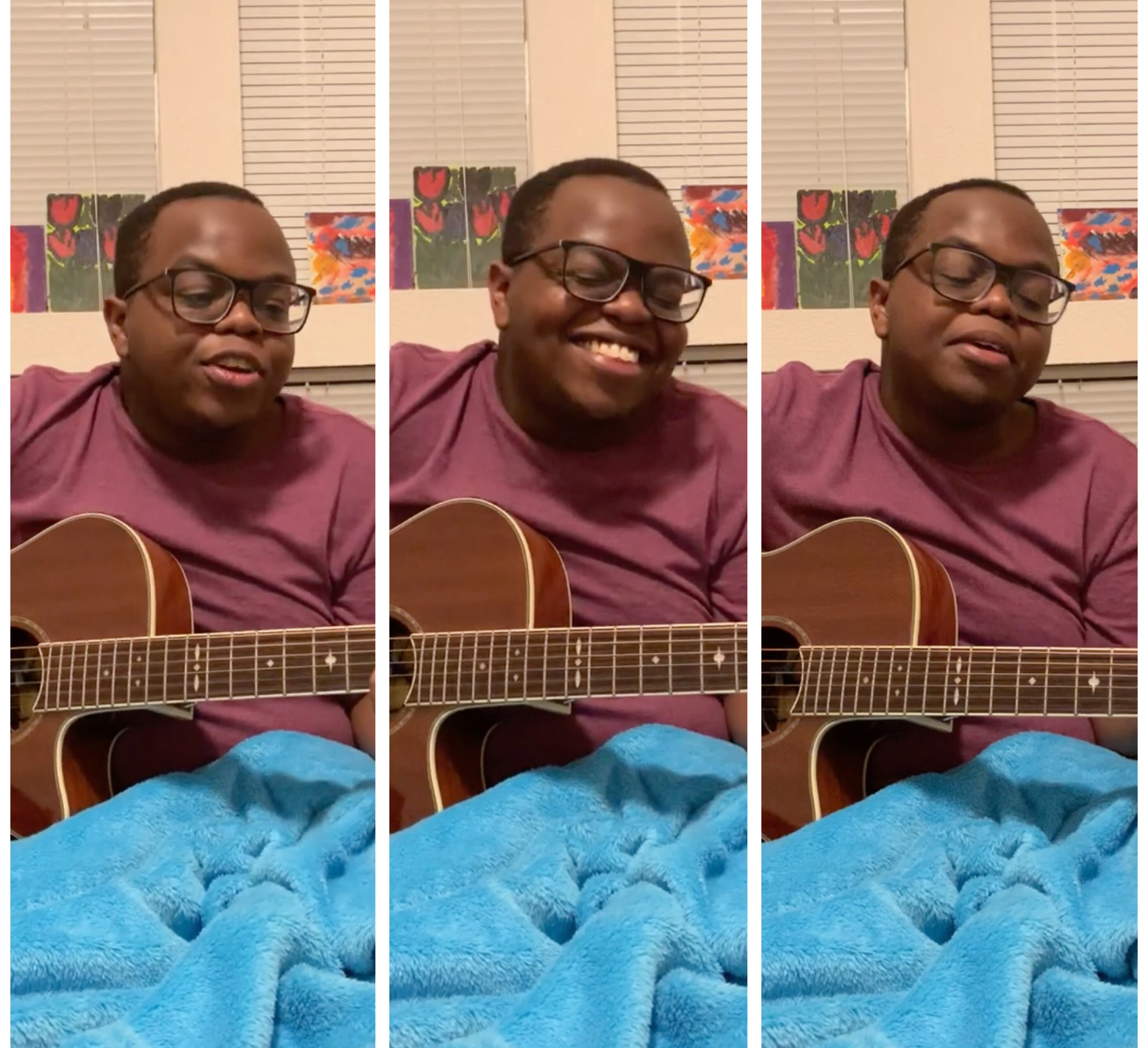 "You can put your hand in mine…once you washed it for the recommended 20 seconds time" is just the first line of this comically informative, coronavirus-themed ballad.
They say "necessity is the mother of invention." Well, you may not have known you needed a coronavirus-themed ballad but once you hear it, your quarantine will never be the same.  David Sikabwe, a 22-year-old student at UT Austin, took to Twitter to give a little corona-concert with a charming song he wrote entitled "Quarantine With Me." The song is oddly beautiful while still chock filled with good information about staying healthy during the global pandemic.
When speaking with Mashable, Sikabwe said the reasoning behind writing the song was sort of random:
"The song was really just a random idea I had. There are a lot of songs written about staying home with someone you care about like 'Nothing' by Bruno Mars an 'Do You Wanna Do Nothing with Me' by Lawrence. I figured that sentiment had a special significance with the looming specter of this disease."
Hope this song helps bring some levity to your quarantine. Be sure to share with friends…FROM A SAFE DISTANCE!
Like what you read? Follow me on Instagram