BREAKING PIZZA NEWS: What You Need To Know Before Having Your Next, Delicious Slice.
A new study is out that determines whether blotting a piece of pizza with a napkin to absorb the grease really amounts to anything. It does, much more than you probably imagine. My enthusiasm about this story is in part because I've been on an all-fresh/raw juice diet all day and this is suddenly the only thing I can think about. But let's get to the meat of the story. Ah…. pepperoni… Okay, I'm focused again… here goes:
A website called Labdoor (which I now will be reading regularly) brilliantly decided to see if it made any difference, and put together an infographic with the results. I'm posting PART of it here… but really to be fair, go visit the article in its entirety.
Researchers used slices from a 14-inch Domino's pepperoni pizza. Before dabbing, the slice was 117 calories. But after dabbing, it was 76.5 – cutting 40 calories and four and a half grams of fat. Pepperoni is a big grease producer, by the way… you've seen that swimming pool of grease collect when the edges of the pepperoni curls up – or in cases where the pepperoni stays flat – it just swims across the entire slice. I'm dying for pizza right now.
Americans eat about 23 pounds of pizza every year, amounting to about 87 slices! But if you blot, you're shaving off enough calories that it's as if you're 66 slices per year.
Count me in!
A Twenty-Five Year Old Can Of Spider-Man Chef Boyardee Was Opened And It's Contents Were Disturbing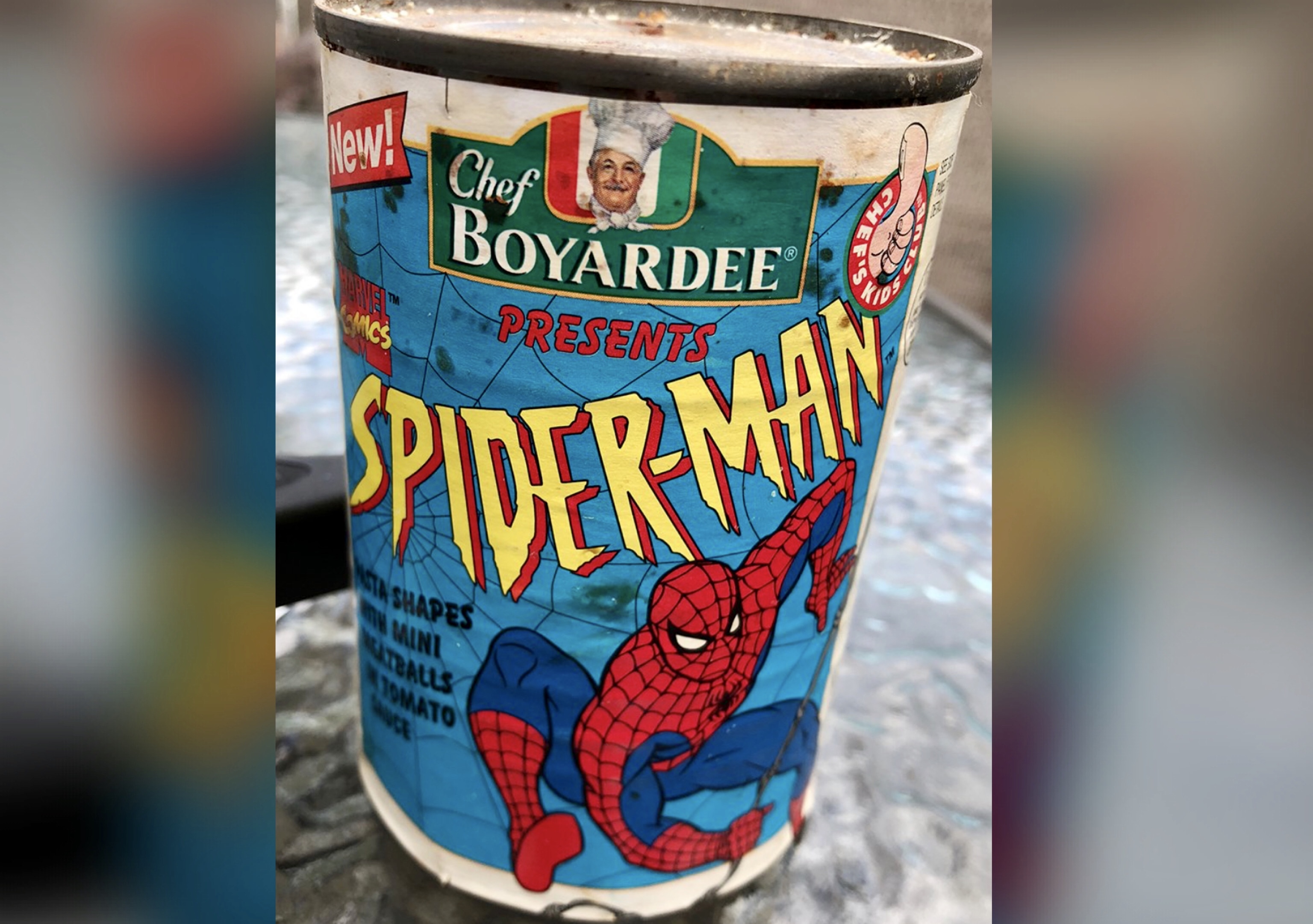 Spider-man, Spider-man…spent 25 years rotting in a tin can.
Remember when a good Saturday afternoon meant cracking open a can of Chef Boyardee, plopping down on a beanbag and watching some action-packed, comic book cartoons? Well, I do…except we never had a beanbag…a grudge I've carried into my 30's. In any event, one retro-enthusiast shared on Twitter an event that would make any 90's kid giddy. Matt aka @DinosaurDracula opened a "wildly corroded" can of 25-year-old, Spider-Man Chef Boyardee soup and the contents would have even Peter Parker panicking.
It began with a simple announcement.
Opening a wildly corroded can of Spider-Man Pasta from 1995: a thread. (1/5) pic.twitter.com/DW7w7ALMO4

— Dinosaur Dracula (@DinosaurDracula) April 16, 2020
You can practically smell the anticipation…or is that decades old soup?
I put the can opener to work, unsettled by the rust, but emboldened by the lack of noxious fumes. I turn the knob and wince, unable to rule out the possibility that the contents have mutated into something alive & malevolent. (2/5) pic.twitter.com/IBmJXBWZI2

— Dinosaur Dracula (@DinosaurDracula) April 16, 2020
Ok…who knew soup could fossilize?!?
They say tragedy plus time equals comedy, but there's nothing funny about 15 ounces of Spider-Man Pasta reduced to a rotted 3-ounce chunk. Recalling the fate of Jordy Verrill in Creepshow, I'm thankful for my rubber gloves. (3/5) pic.twitter.com/W5WqQ7wEHs

— Dinosaur Dracula (@DinosaurDracula) April 16, 2020
The soup-fossil was rock solid and came out of the can in one piece!
I carefully remove the mass, which looks like a cross between Big Thunder Mountain and one of those Geonosian hives from Attack of the Clones. (4/5) pic.twitter.com/PIchW9mdMy

— Dinosaur Dracula (@DinosaurDracula) April 16, 2020
Alas, only one part of the original contents survived…
I think I notice something, but consult the label on the can to be sure. Indeed, there's poor Spider-Man, trapped in this godforsaken toxic monstrosity. I'm sorry, Peter. With old pasta comes great instability.

Thank you all for taking this journey with me. (5/5) pic.twitter.com/6UcfRcN9tz

— Dinosaur Dracula (@DinosaurDracula) April 16, 2020
What a wild ride! I have never been so intrigued. Who knew nostalgia could be so nasty?
Like what you read? Follow me on Instagram
Ina Garten Makes The Perfect Quarantine Cocktail In Funny Video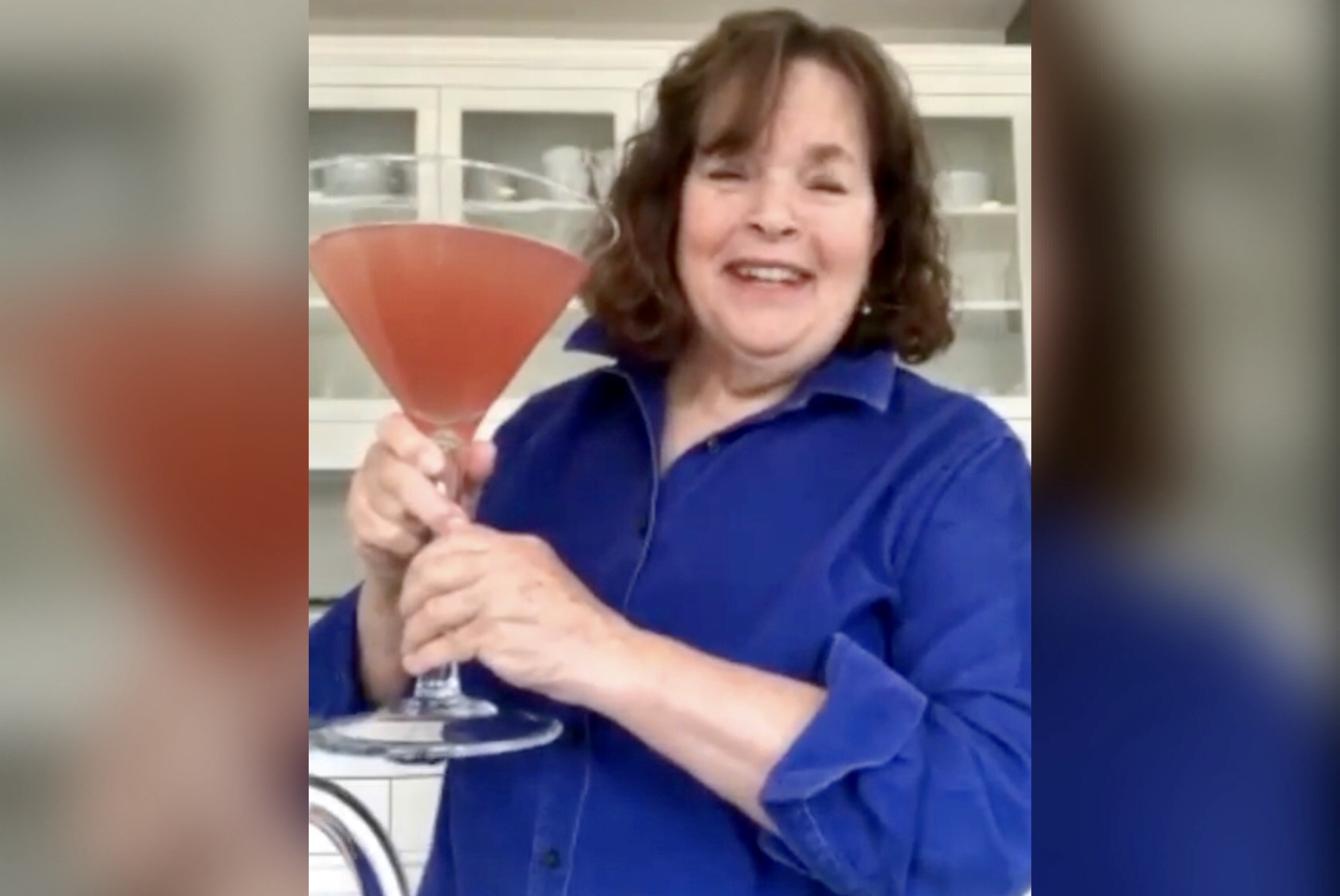 If the Barefoot Contessa says any hour is cocktail hour then who are we to argue?!
Ina Garten, The Barefoot Contessa herself, took to Instagram to "keep tradition alive" during these stressful, isolated times. What tradition is she most concerned with? One near and dear to all of us of course, cocktail hour! In the two-minute video, Ina gives a tutorial on how to whip up a batch of her favorite cosmopolitans. We all watch the contessa for her signature brand of calm speaking tones and party planning panache and while this video delivers on what we'd expect, Ina throws in a couple funny jokes that you would never see coming. She begins the tutorial by instructing viewers to grab a big pitcher because "you never know who is going to stop by – wait – nobody is going to stop by." She goes on later to remind viewers that "during a crisis, you know, cocktail hour can be almost any hour."  Ina wraps up the demonstration by advising viewers to choose the right martini glass when making this drink before pulling out a giant one for herself! Look at Ina getting all loosey-grey-goosey with us!
Enjoy any-hour happy-hour and check out the funny video below!
Like what you read? Follow me on Instagram
Foodies Rejoice! You Can Build Your Breakfast With This New Lego Waffle Maker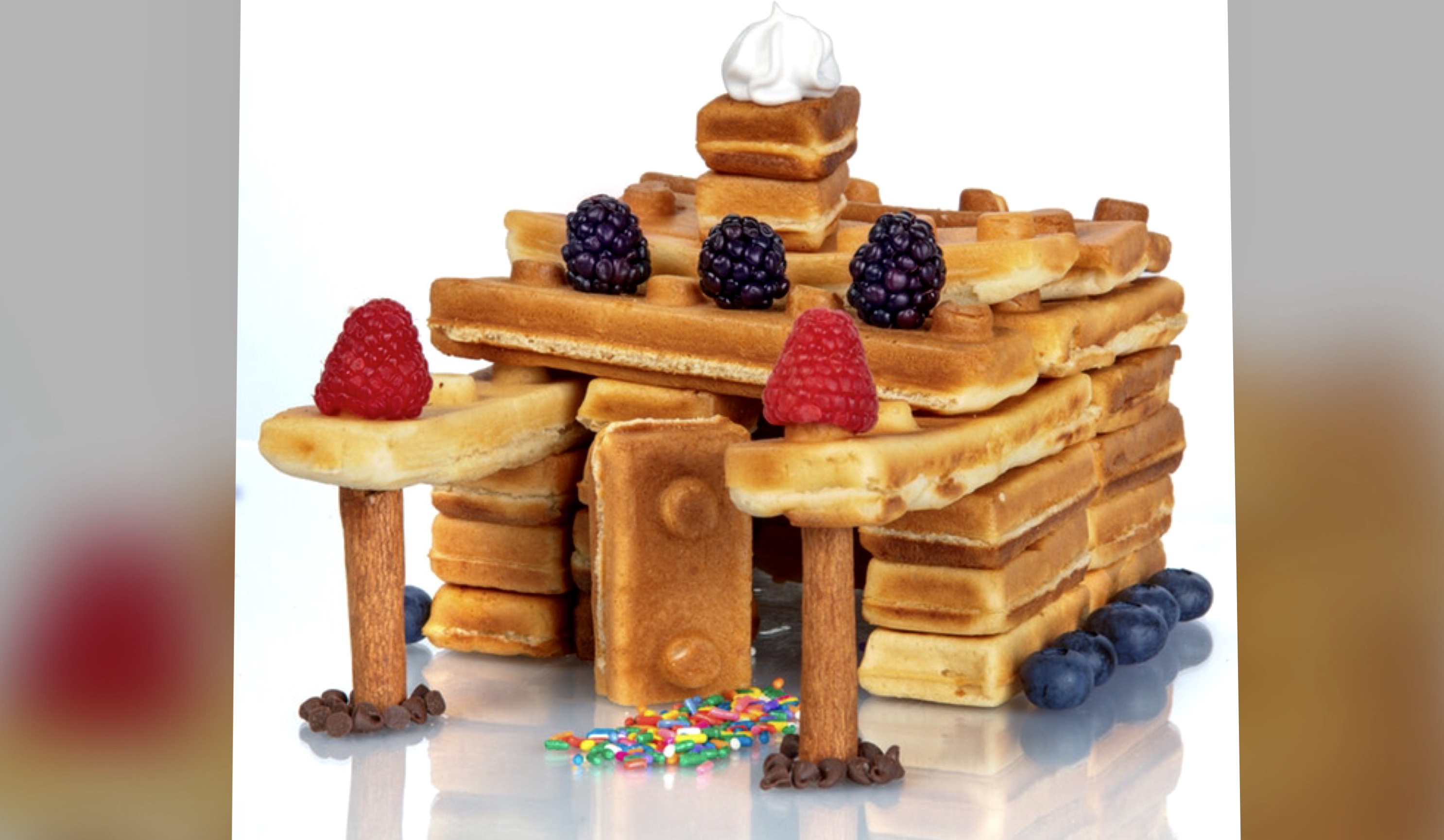 Finally an excuse to play with your food.
Breakfast is the most important meal of the day but maybe it can be the most fun too? Well there is a new kitchen gadget in the works that would definitely bring creativity to your morning routine. The Building Brick Waffle Maker turns ordinary waffle batter into interlocking building blocks so you can construct your own carb castle. The waffle maker makes 14 bricks at a time so there are plenty of pieces to play with. The company behind the maker also produces construction plates that make for the perfect base for your waffle creation.
If you're hankering for a waffle brick you might have to wait just a little bit longer sadly. The maker launched on Kickstarter with a goal of raising $7,500. At the time of writing this, the Kickstarter is up to a whopping $77,000! That's a lot of legos! According to the site, pledging $50 will get you one waffle maker, $75 will get you one waffle maker and two construction plates, $95 will get you two waffle makers, and $100 will get you one waffle maker and four construction plates – all of which will be delivered in August 2020.
Maybe it's time to Leggo the Eggo and start making waffle creations at home!
Like what you read? Follow me on Instagram