I'm a sucker for his new do.
It doesn't matter if you are more of a "Nick" or a "Kevin" or a "Joe" when it comes to loving the Jonas Brothers. All that matters is that you all agree with me that Joe is obviously the most attractive of the three brothers and that's just a fact. I'm sorry but I don't make the rules.
The 31-year old stunned fans today earlier today when he debuted a shocking new look on his Instagram. Sporting a black t-shirt and those signature dark, furry-Murray eyebrows, Joe flashed his new platinum blond buzzcut. I know I might be in the minority here but I do love when these Hollywood hotties switch it up and do the blond thing. I loved it on Adam Levine. I loved it on Zac Efron. I even found myself oddly drawn to the OG platinum stud, James Michael Tyler aka Gunther from Friends.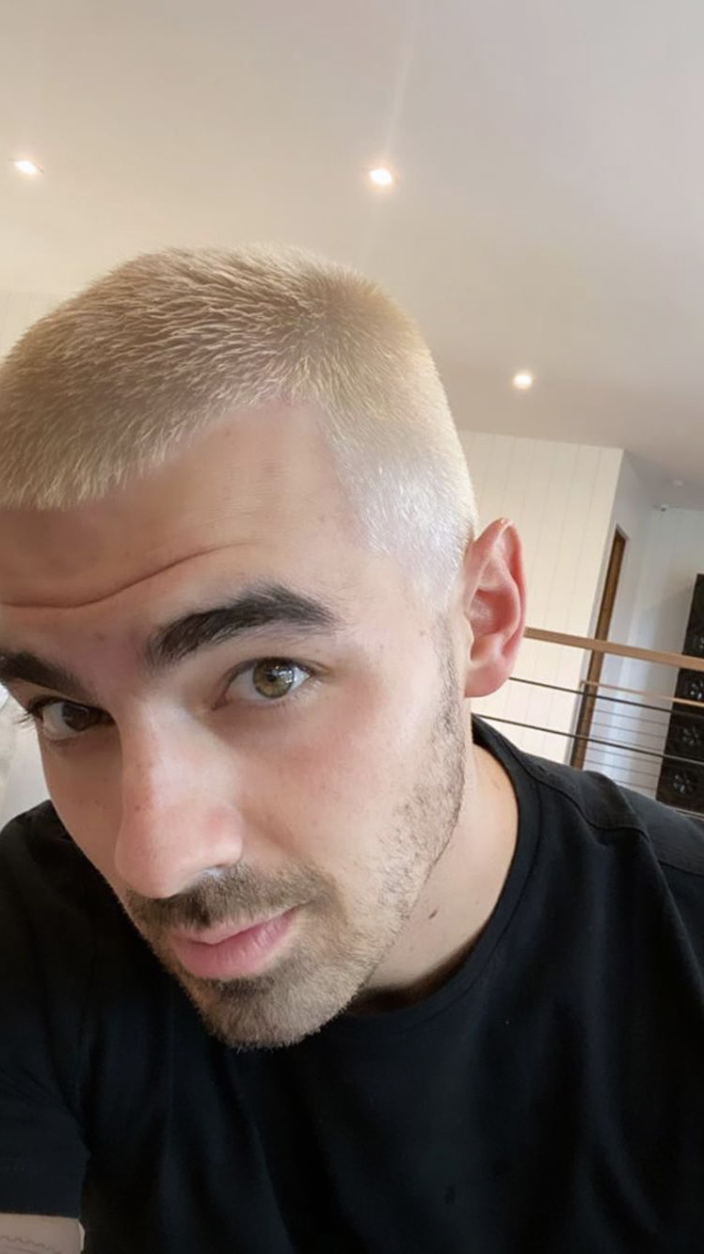 Perhaps the new do is a part of Joe's daddy-makeover as he and his wife, Sophie Turner, recently welcomed their first child, Willa. A source told ET "Sophie and Joe have named their daughter Willa. The couple's bond has gotten even stronger since the addition of their daughter. Although circumstances are different right now because of the [coronavirus] pandemic, Joe was there for the birth of his daughter. The couple is happy they now have time to spend at home with their daughter and get used to their new life together."
Be still my heart.
Like what you read? Follow me on Instagram