*Souls of innocent children not included.
Grab your broomsticks, stir up the cauldron and light your magic candles because game night just took a wicked twist!
Partnering with Ravensburger, Disney just released a Hocus Pocus board game and it will make for a magically good game night. This board game is unique in that game players are not competing with one another, rather they must all work together to stop the Sanderson sisters from completing their potion before sunrise. With the help of Thackery Binx the cat, you will have to dodge Winifred, Sarah and Mary as they cast spells and use potions to thwart your valiant efforts.
"The Black Flame Candle has been lit. Now the Sanderson witches you must outwit; Or with a wretched evil potion, a foul spell they'll set in motion. Stun the witches and ruin the brew before the sun can rise anew! Work together to stop the Sanderson sisters from draining the lives of Salem's children by ruining their potion before the sun rises!" It's like being in the movie!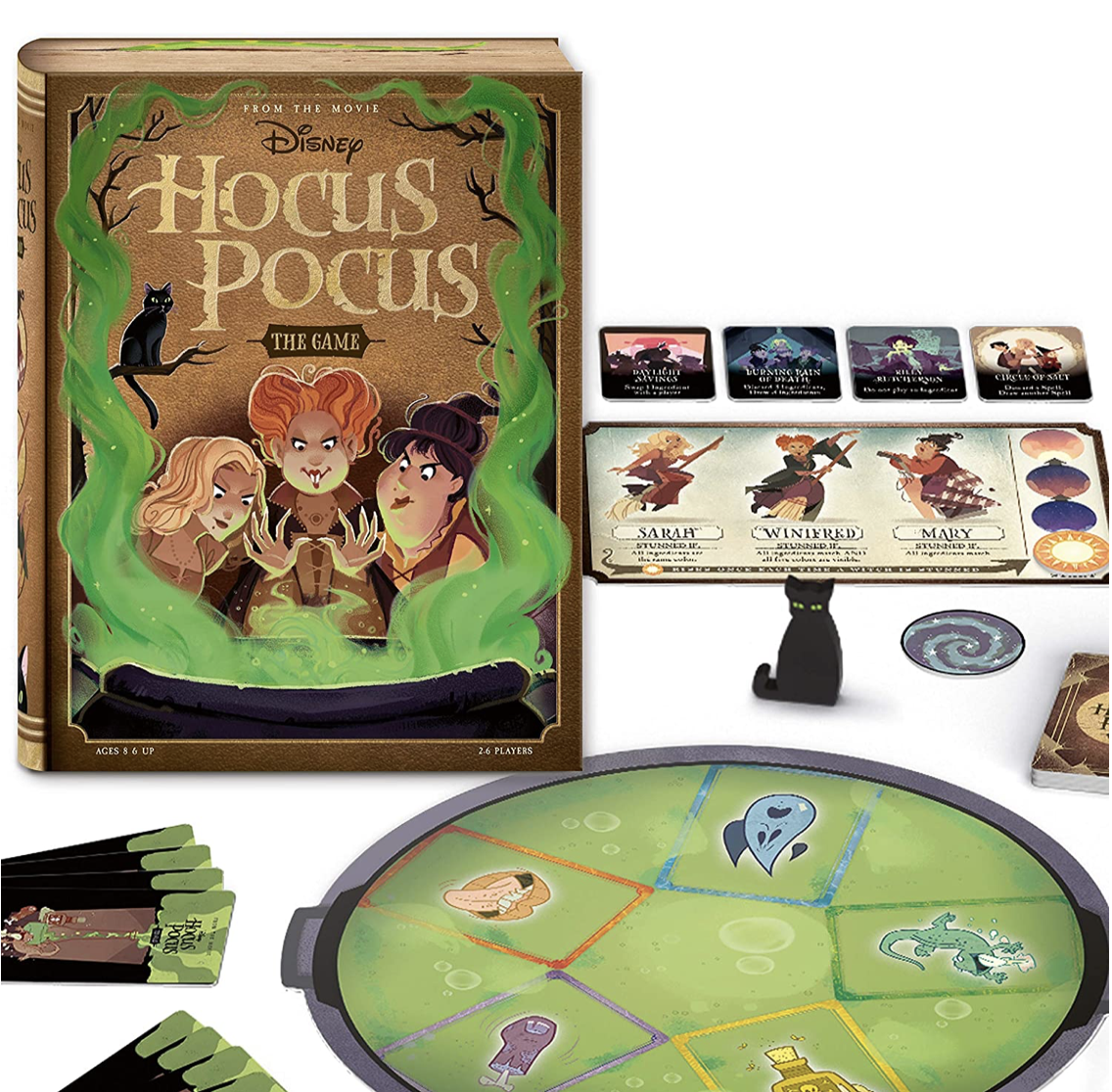 The Hocus Pocus board game is available for $19.99 on Amazon and includes one cauldron board, 50 Ingredient cards, a Witch board, 13 Spell cards, a Sun token, 4 trick tokens, a rulebook, and one black cat Binx meeple. It's perfect for ages 8 and up and 2-6 people can play at a time. The game takes about 30 minutes to complete which is perfect for a game night with friends and family…don't want another never ending Monopoly situation here.
To purchase your own Hocus Pocus board game click here!
Like what you read? Follow me on Instagram