Ariana Grande has quenched internet thirst in a whole new way.
Well decorated pop star Ariana Grande is a big fan of Adam Sandler's hit film The Waterboy and took to social media to prove it. Grande transformed herself into Sandler's Bobby Boucher and performed a hilarious scene from the 1998 classic. With the help of her mom, Joan and Victorious co-star Elizabeth Gillies, Grande recreated the hostile scene where Vicki (Gillies) met Bobby's mom (Joan) for the first time. The trio lip synced the scene while socially distant but still managed to nail their character reactions. All three commit to the quirks of these unusual characters!
another super productive day pic.twitter.com/qHXK2FXGND

— Ariana Grande (@ArianaGrande) April 8, 2020
The post naturally picked up tons of views within hours. One of those viewers just happened to be Bobby Boucher himself, Adam Sandler. While he didn't say much, Sandler seemed to approve of the recreation as he reposted the video on his own Twitter!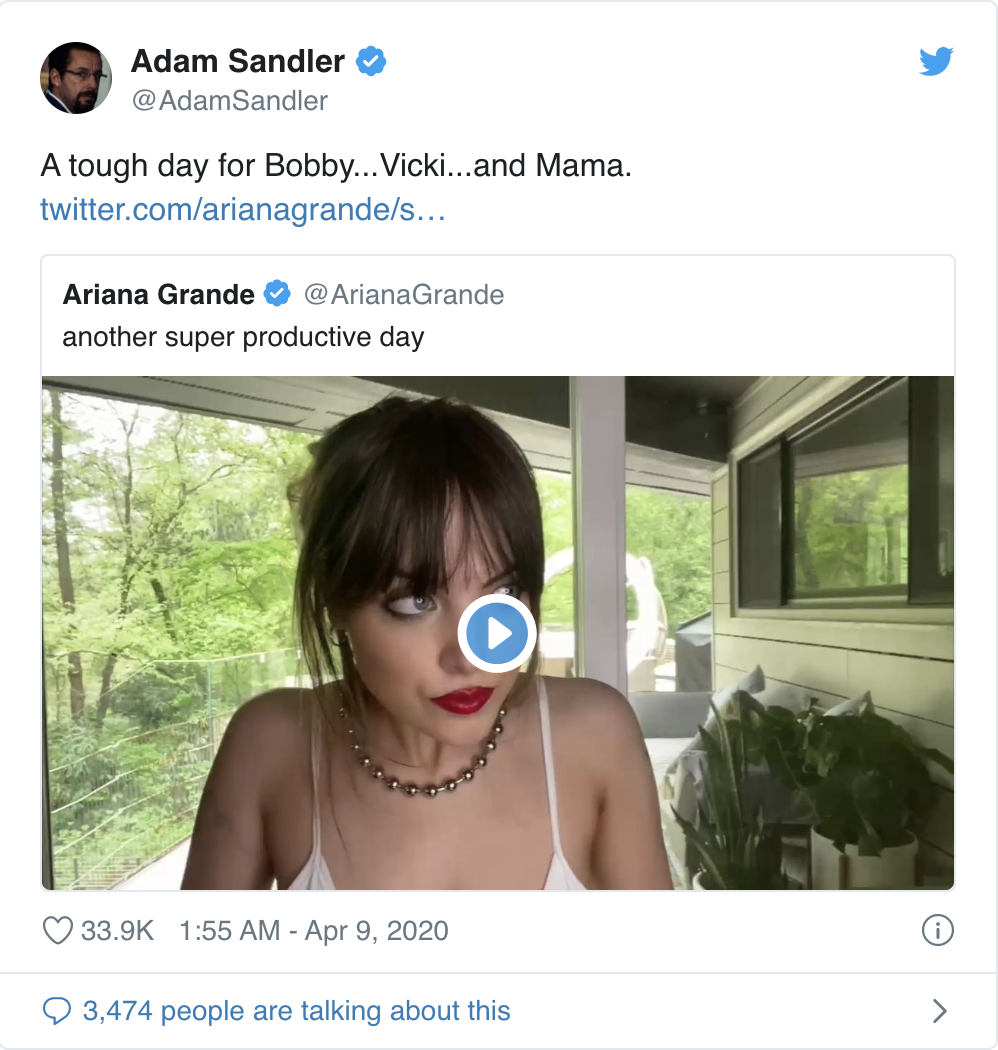 This isn't the first time Sandler responded to Grande's love for the film. A few days ago Grande shared another recreation with Sandler responding "Bobby Boucher approves this message." Maybe we will get these two on the big screen together soon?!
Like what you read? Follow me on Instagram