This year, give thanks for meat-flavored candy.
Ever sat at the dinner table on Thanksgiving thinking "hmm, everything in this meal would make for excellent candy flavors"? Me neither. Somehow, someone over at Brach's did think that and now "Thanksgiving Dinner" flavored candy corn is hitting shelves across the nation.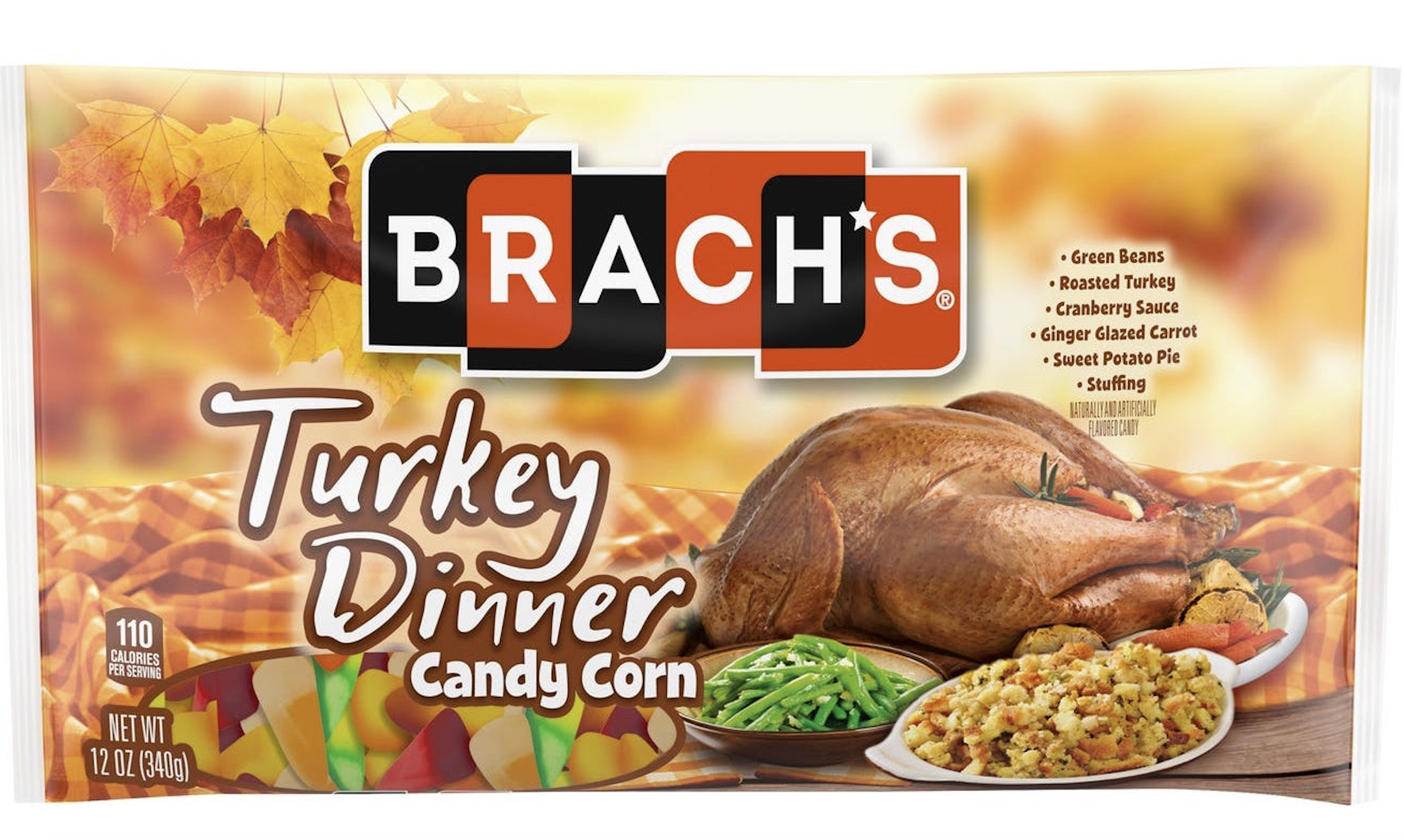 The new bags of candy corn are available at Walgreens and include flavors such as roasted turkey, green beans, ginger-glazed carrot, sweet potato pie and cranberry sauce. Yum. The candies are sold in 12oz bags so you can enjoy those fantastic flavors swirling around your mouth for a while.
Instagram account @puppreviews tried all six flavors and shared that most of them were surprisingly quite tasty. The glazed carrot, sweet potato pie, green beans and cranberry sauce were all said to be delicious while the turkey and stuffing were described as "taboo" and "downright wrong to be in candy."
https://www.instagram.com/p/CDubK7JlgJY/
Well if you can't wait three months to feast on a real Thanksgiving dinner, head over to your local Walgreens for the next best(?) thing.
Like what you read? Follow me on Instagram